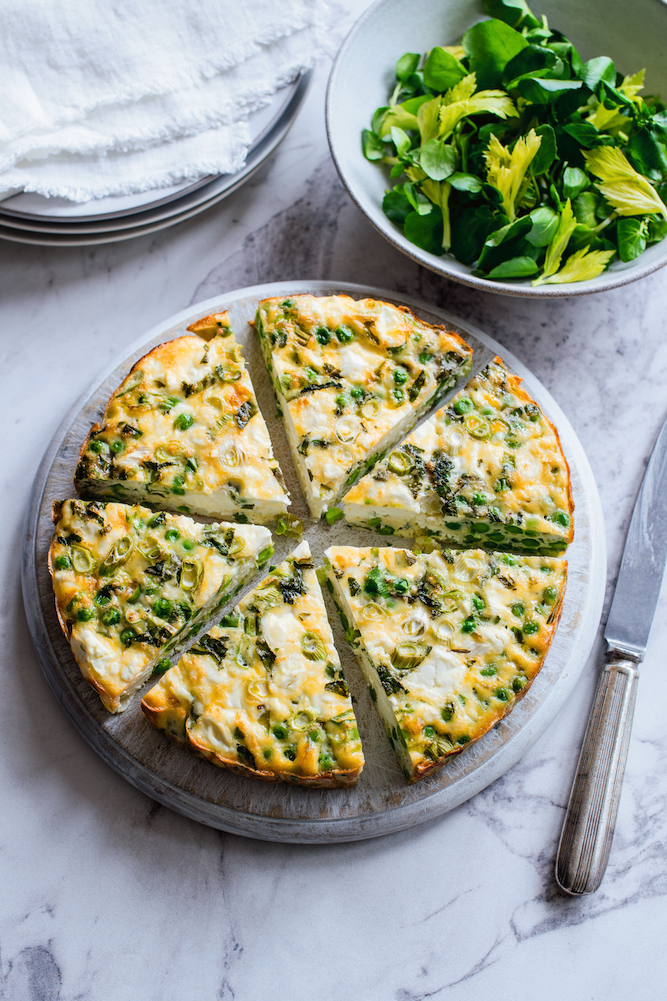 The idea for The Fast 800 Easy was born out of Covid. Dr Clare Bailey, co-author of The Fast 800 Recipe Book, not only realized the urgency the pandemic presented in terms of chronic disease but also the challenge of creating home-cooked meals during lockdown. Bailey is a British GP and wife of Dr Michael Mosley, whose 2019 book, The Fast 800, encouraged weight loss through eating no more than 800 calories a day. Mosley's book was an immediate best-seller in Australia, with more than 100,000 copies sold within the first few months of release.
Bailey subsequently produced The Fast 800 Recipe Book as a companion to the Mosley program. Written in collaboration with UK cookery writer Justine Pattison, its recipes were designed largely around the ingredients of a Mediterranean diet – oily fish, nuts, olive oil, beans, lentils and wholegrains. This latest book, again written in collaboration with Pattison, is a continuation of the same theme, albeit with a focus on recipes that are even easier.
"During lockdown, we suddenly found ourselves not only having to cook all our meals at home, but also – because of restricted access to fresh ingredients – relying more on food from our store cupboards and freezers," Bailey writes in the introduction to The Fast 800 Easy.
"It got me thinking: what could make food prep easier on busy days than knowing that you can create healthy, tasty meals from the ingredients you've already got at your fingertips?"
The super-simple recipes include everything from salads and wraps to winter stews and curries, breakfast and brunch dishes, soups, light bites and occasional treats. There are numerous vegetarian options too, like this Feta, Pea and Mint Crustless Quiche which uses frozen peas and is perfect for a packed lunch. It keeps well in the fridge for a couple of days and can be served warm or cold with a lightly dressed mixed salad.
Bailey says it took the arrival of Covid 19 to inject a new sense of urgency into the correlation between excess weight and the risk of heart disease, cancer and diabetes. "It is now known that if you are overweight or obese, and particularly if you also have a chronic disease like diabetes, then you are far more likely to end up in hospital if you get infected," she says.
Readers who are determined to keep their goals on track might also be interested in The Fast 800 Health Journal released in Australia early last year. It has a handful of recipes but is mostly a journal, designed to be kept over 12 weeks, and is full of motivational tips and reminders.
---
Buy your copy of The Fast 800 Easy from Book Depository (free delivery worldwide).
Buy your copy of The Fast 800 Easy from Australian-owned Booktopia.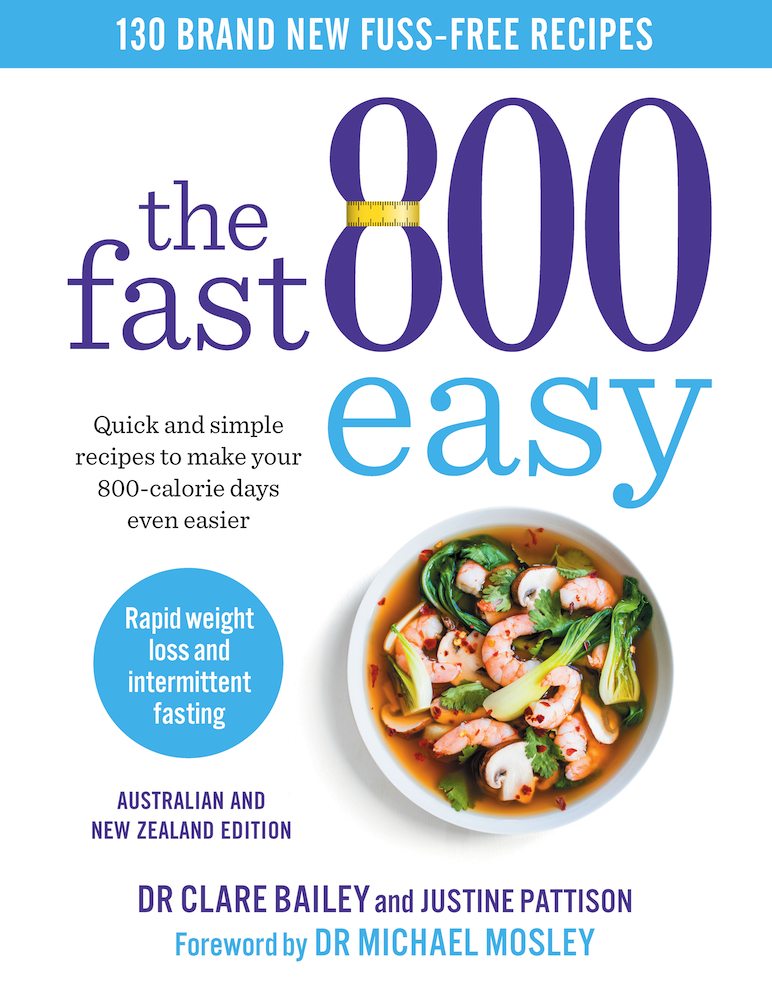 FETA, PEA AND MINT CRUSTLESS QUICHE
Serves 6
1 tsp olive or canola oil, for greasing
200g feta, cut into roughly 1.5cm cubes
200g frozen peas, thawed
4 spring onions, trimmed and finely sliced
6 large eggs
200g full-fat crème fraîche
1 heaped tbsp finely chopped fresh mint
Preheat the oven to 200°C/fan 180°C/Gas 6 and lightly oil a shallow round 20cm ceramic pie or quiche dish. It should be around 4cm deep. Arrange the cubes of feta and the peas in the dish and sprinkle over the spring onions.
Beat the eggs and crème fraîche together in a bowl, then stir in the mint and season well with ground black pepper. (You probably won't need salt as the cheese is salty already.) Pour the egg mixture over the feta and peas and bake for about 35 to 40 minutes, or until just set. (Test by inserting the tip of a knife into the centre – there should be no liquid remaining.)
Leave the quiche to cool for a few minutes before cutting into wedges to serve. Tip: Quickly thaw the peas by putting in a sieve and pouring just-boiled water slowly over the top. Drain well.
Recipe and image from The Fast 800 Easy by Dr Clare Bailey and Justine Pattison. Published by Simon & Schuster Australia. Photography © Smith & Gilmour. Reproduced with the publisher's permission.
This story originally appeared in PS News.