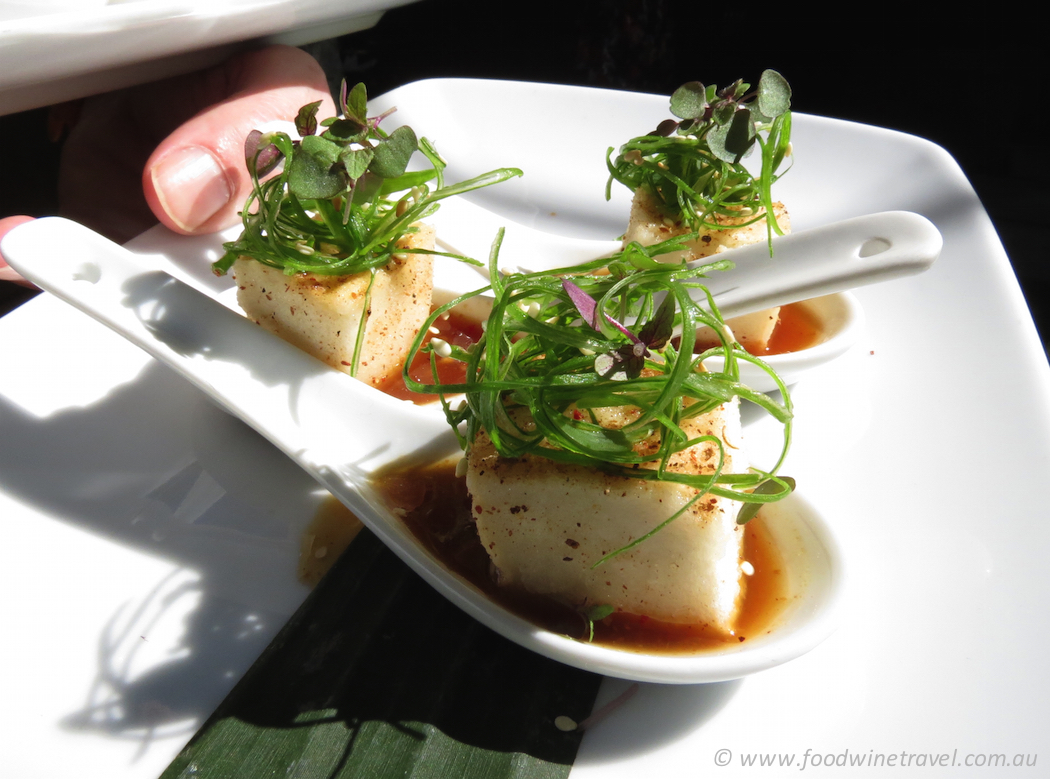 We love visiting Spirit House on Queensland's Sunshine Coast. We've dined there several times and each time we go there we feel like we are instantly transported to Thailand. The tranquil setting with lush tropical gardens around the pond, the alfresco dining against a backdrop of nature sounds and tinkling wind chimes, the fragrance of deliciously spicy dishes coming out of the kitchen — it's a total delight for the senses.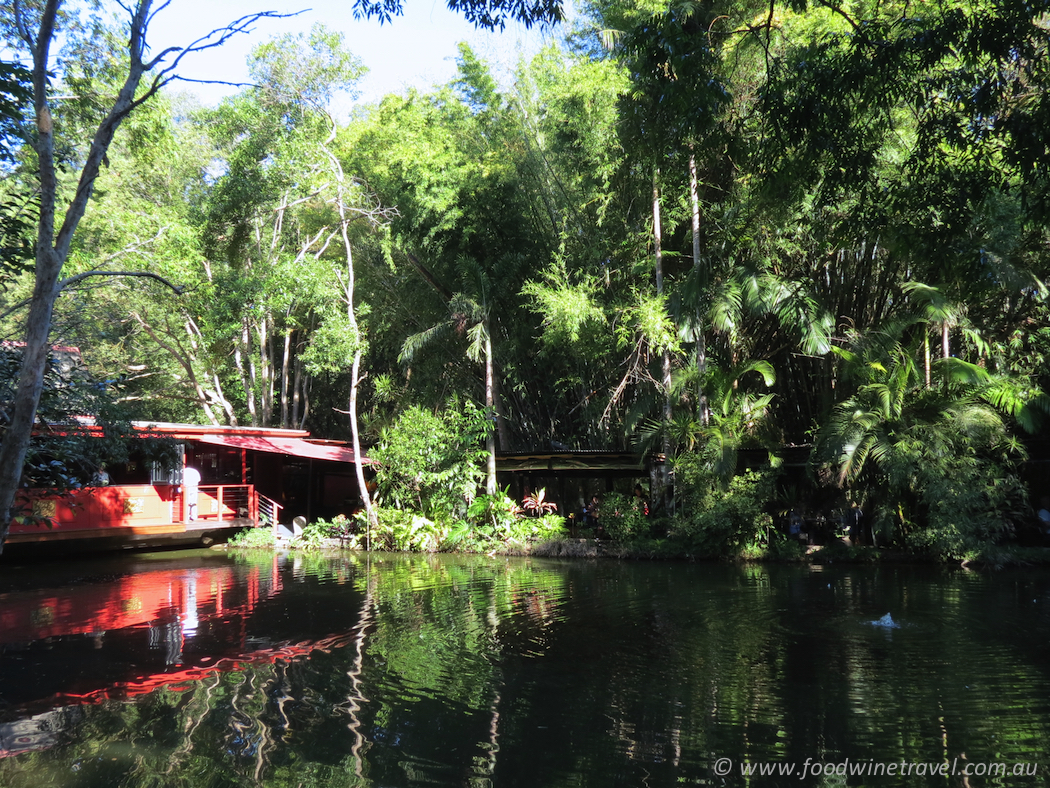 The restaurant is celebrating its 20th birthday this year and is a great credit to its founders, Helen Brierty and her husband Peter. The complex includes a very popular cooking school with hands-on classes in Thai, Vietnamese, Chinese and other Asian cuisines. There's also a small shop with some really desirable (and affordable) kitchenware and decorative items.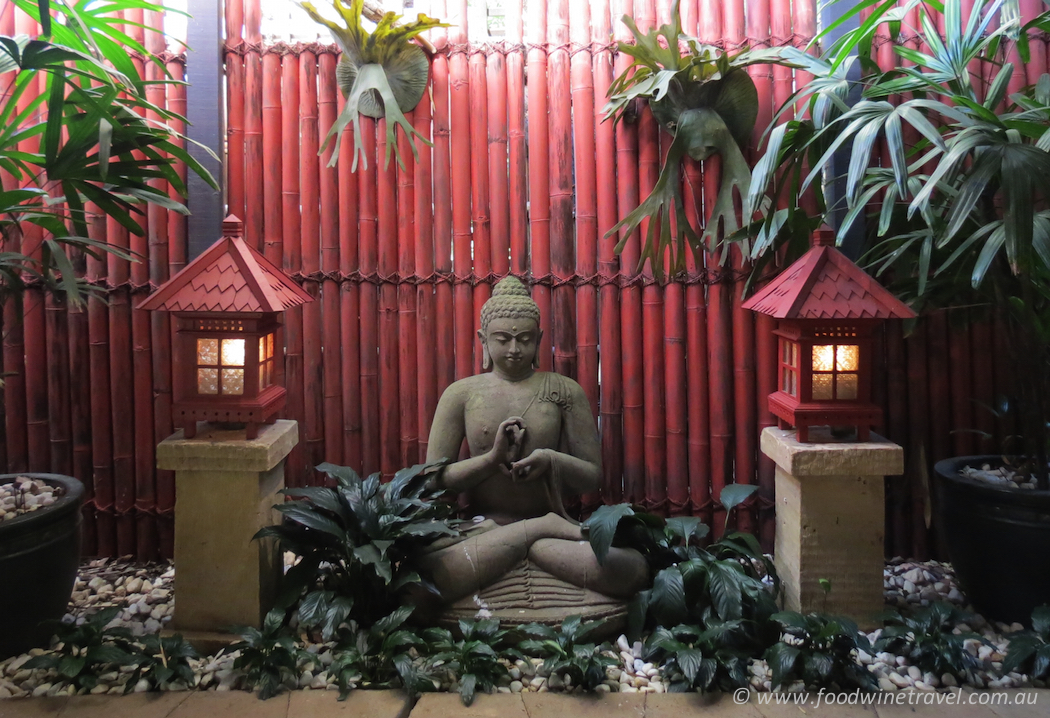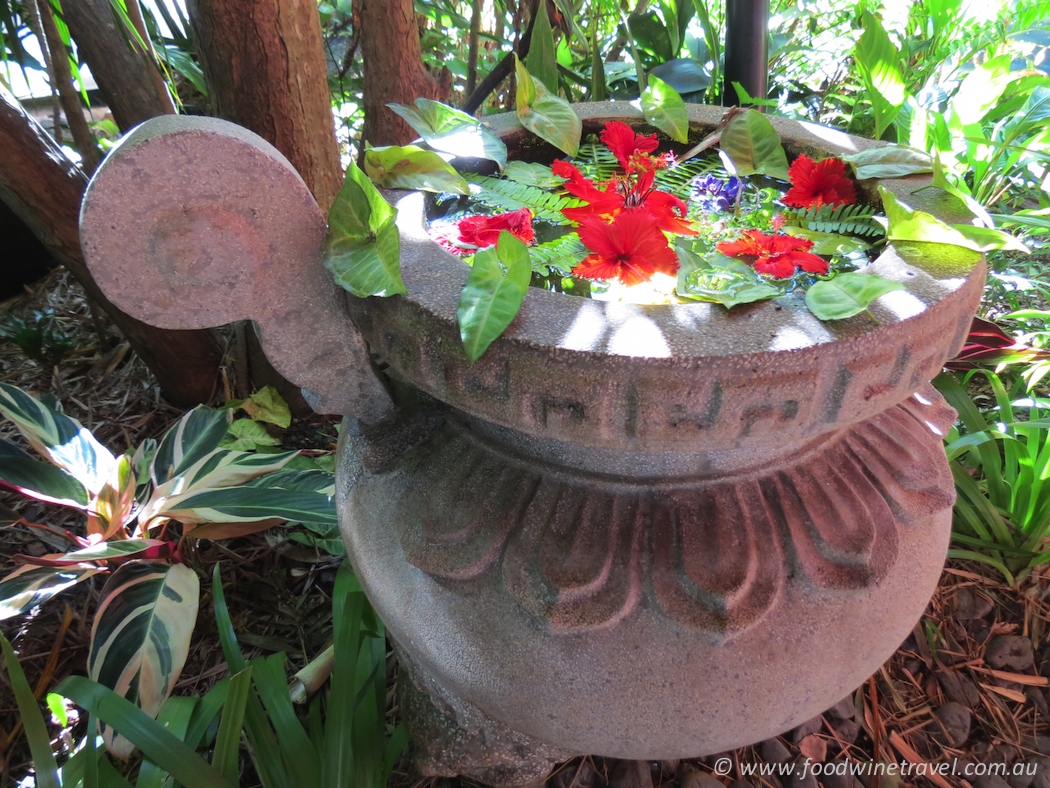 We visited Spirit House for the launch of a mobile-friendly website that will allow people to build their own personalised food trail for the Sunshine Coast. The restaurant is one of the region's key food attractions and features on the trail, along with more than 400 other businesses, including restaurants, cooking schools, markets and events.
Sunshine Coast Food Trail
The menu for the launch kicked off with three of Spirit House's signature appetisers: Crispy Bangalow pork belly with citrus caramel; Wok-seared Hervey Bay scallops with red curry foam, nutmeg and ginger; and "Miang" of Moreton Bay bug with green nam jim and beach banana. This last one translates as Moreton Bay bug meat sitting on top of betel leaves that you scoop up and eat like a little package; the beach banana is more commonly known as pig face.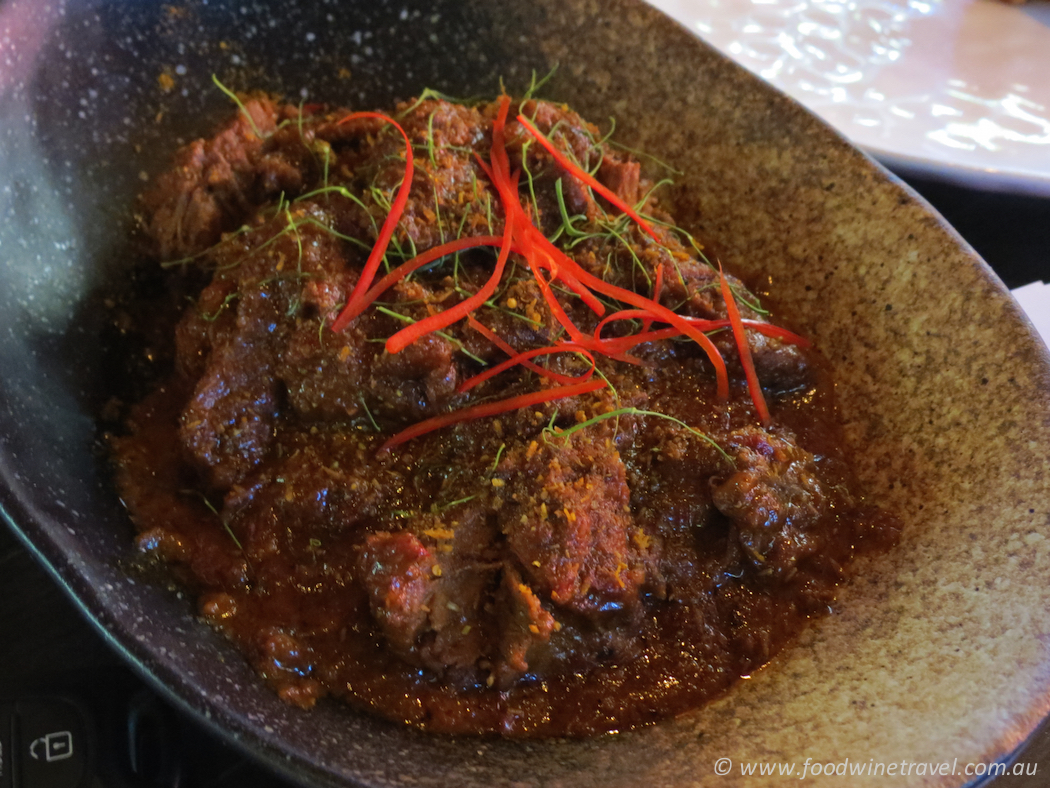 All three appetisers were utterly delicious and a great prelude to the mains: tender, flavoursome Rendang of slow cooked lamb shoulder with potatoes and turmeric leaf; and Crispy local fish fillets with chilli tamarind sauce. The restaurant's Whole Crispy Fish with Tamarind Sauce has long been a favourite of mine; see the recipe below.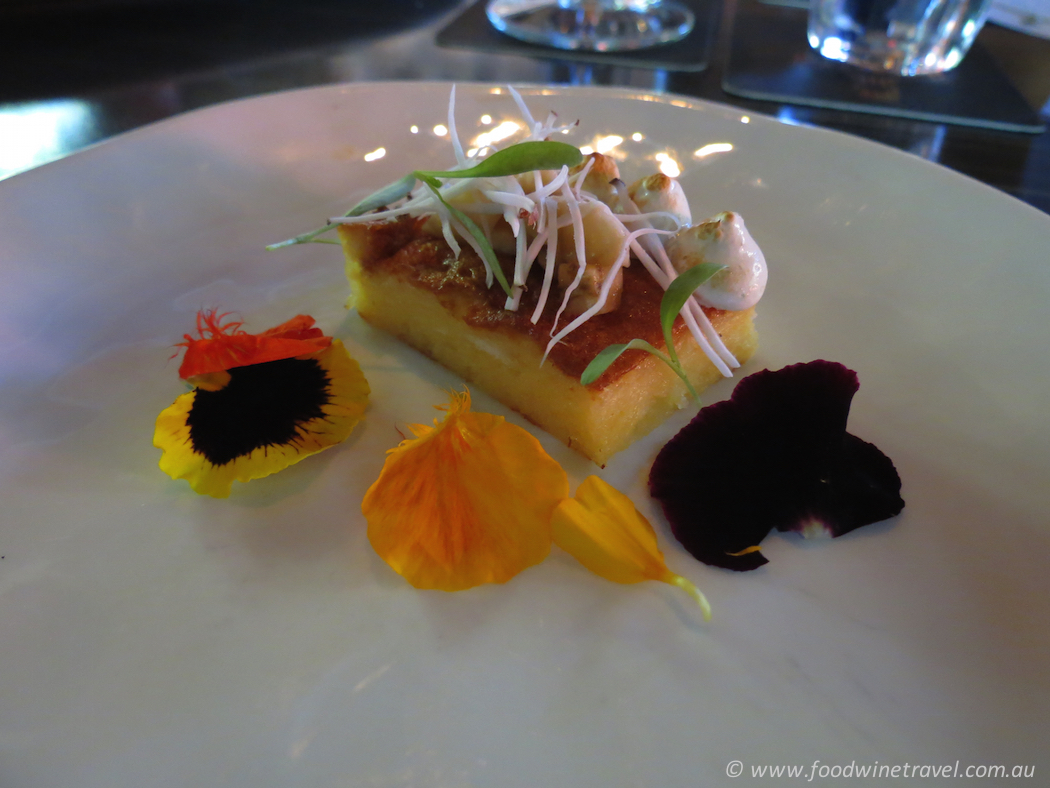 We didn't get to try the Chocolate Ginger Brownie dessert that was on offer but the Banana Coconut Sponge was sweet and moist in all its tropical deliciousness.
*****
WHOLE CRISPY FISH WITH TAMARIND SAUCE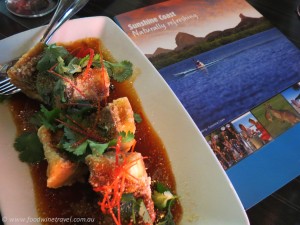 INGREDIENTS:
For the Fish:
1 x 500g whole fish, cleaned, scaled, gutted & gilled
plain flour to coat fish
4 cups vegetable oil for deep frying
Tamarind Sauce:
2 tablespoons chopped garlic
2 tablespoons red chillies, chopped
2 golden or red shallots, sliced
1 tablespoon galangal, finely chopped (fresh or pickled)
1 tablespoon coriander root, finely chopped
10 white peppercorns
4 tablespoons fish sauce
5 tablespoons palm sugar
1 cup tamarind water (below)
coriander or Thai sweet basil to garnish
To make tamarind water:
1 tablespoon tamarind pulp
½ cup boiling water.
METHOD:
To cook fish:
Heat remaining oil in wok. Make sure oil is sizzling hot by testing with a piece of garlic. Slide fish gently into oil, head first.
Using wok flipper, spoon oil over the top of the fish while cooking. This will take about 10 minutes.
Carefully turn the fish over, fry on the second side for about 5 minutes.
Carefully lift out, drain on paper towel. Transfer to serving platter, spoon over sauce and garnish with coriander leaves or basil.
To make sauce:
In mortar, pound white peppercorns, add garlic, shallots, galangal and coriander root. Pound to a coarse paste.
Heat 2 tablespoons oil in wok and stir-fry the paste and chillies until fragrant – about 2 minutes. Add fish sauce, palm sugar, tamarind water. The sauce should be sweet, tangy and salty and should be quite thick. If too dry, moisten with a few tablespoons water.
Simmer this sauce for a few minutes for the flavours to come together.
Remove sauce from wok, keep warm.
To make tamarind water:
Put tamarind pulp in a bowl, pour in boiling water. When cool, mash pulp with a fork and strain the liquid through a sieve. Retain this liquid, discard the tamarind seeds and skins.
Recipe from Spirit House, Yandina, Qld.
Fact File:
Spirit House
20 Ninderry Road,
Yandina Qld Australia
+61 7 5446 8994
www.spirithouse.com.au
Christine and Maurie were guests of Sunshine Coast Destination Ltd.