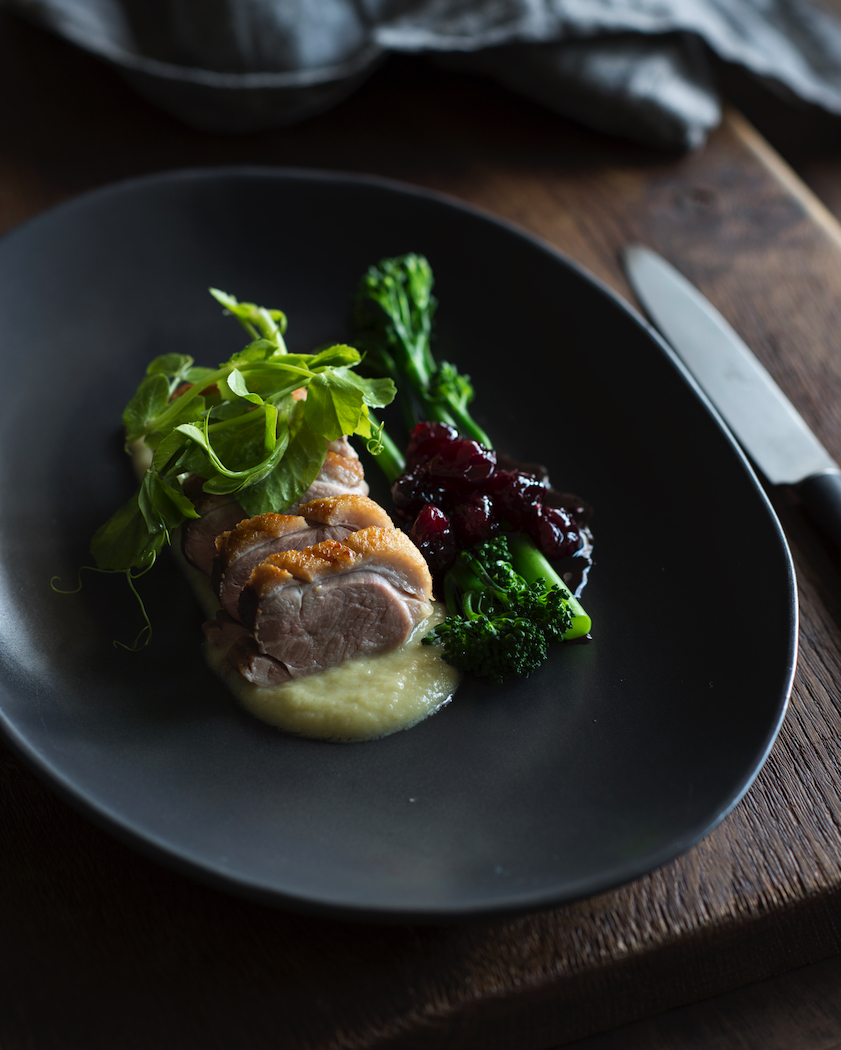 For followers of the TV show My Kitchen Rules, it's a case of food envy week after week as they watch contestants battle it out one tasty dish at a time. Australia's most viewed cooking show has helped ignite the passions of home cooks around the country.
More than 100 of the best-loved, top-scoring recipes from the first six seasons feature in MKR: Best Of The Best Cookbook, published by Hachette Australia. The dishes range from delicious and healthy to the sumptuous and decadent. From Nasi Goreng and Beef Sukiyaki through to Confit Salmon with Roast Fennel and Lamb Roulade with Smoked Carrots, it's truly a feast for dedicated MKR viewers.
The Tea-smoked Duck recipe here is the creation of Jac and Shaz who shot to fame in the 2015 series. Their delicious recipe for Red Velvet with Chocolate and Raspberries also features in the book, along with other favourites. You might be surprised at how quick the Tea-Smoked Duck is to prepare, especially if you make the fennel purée and the cranberry sauce ahead of time.
**Buy My Kitchen Rules from Book Depository.
Food Wine Travel gets a small commission on purchases through this link but it doesn't cost you any extra.
JAC AND SHAZ'S RECIPE FOR TEA-SMOKED DUCK
Serves 4
4 duck breasts, skin scored
Cranberry Sauce:
300g frozen cranberries
110g brown sugar
60ml red wine
2 tbsp sherry vinegar
1 tbsp finely grated orange zest
black pepper, to taste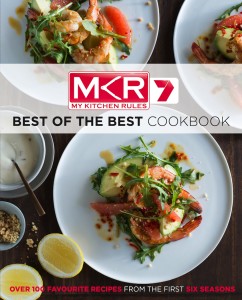 Fennel Purée:
25g butter
1 medium fennel bulb, trimmed and chopped
100ml chicken stock
100ml thickened cream
1 tsp lemon juice
Smoking Mixture:
½ cup brown sugar
½ cup jasmine rice
½ cup black tea leaves
peel of 1 orange
4 star anise
1 cinnamon stick, broken
steamed broccolini, to serve
snow pea tendrils, to garnish
To make the cranberry sauce, stir all the ingredients in a saucepan over medium heat until the sugar has dissolved. Simmer until the cranberries have broken down and mixture is soft and slightly thickened. Season with black pepper and blend until smooth, then pass through a sieve.
To make the purée, heat the butter in a saucepan over medium heat. Cook the fennel for approximately 15 minutes, or until tender. Add the stock and cream and simmer, covered, for 10 minutes, or until the fennel is very soft. Strain and reserve the liquid. Blend the fennel until smooth, then add enough of the reserved cooking liquid to form a soft, silky purée. Blend again. Add the lemon juice and season to taste. Pass through a fine sieve.
To smoke the duck, line a bamboo steamer basket with baking paper. Season the duck all over and place in the steamer basket in a single layer. Secure the lid. Line the base of a large wok (the same size as the bamboo steamer) with foil. Add the smoking mixture ingredients and place over high heat until the mixture starts to smoke. Place the steamer over the wok, reduce the heat to low and smoke for 10 minutes. Remove from the heat and allow to stand for 5 minutes.
Heat a frying pan over medium heat. Add the duck skin-side down and cook for about 4–5 minutes, or until the skin is golden and crisp. Transfer to a warm plate to rest for 5 minutes. Slice.
Serve duck with the purée, broccolini and cranberry sauce and garnish with snow pea tendrils.
Recipe and images from MKR: Best Of The Best Cookbook, published by Hachette Australia and reproduced with permission of Hachette.
This post was originally published in PS News online.