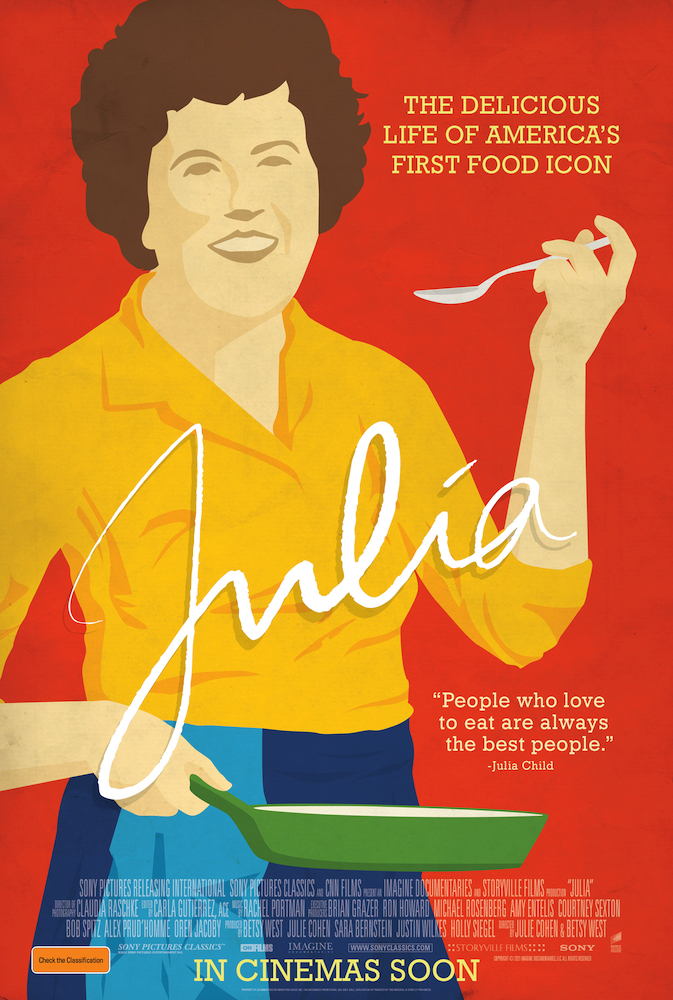 Julia Child never had the following in Australia that she had in America, yet hers is a name that anyone even remotely interested in food will have heard of. A late bloomer if ever there was, she had a remarkable career, writing cookbooks and presenting on television for an extraordinary four decades from the age of 50 until shortly before her death in 2004 at the age of 91.
Paving the way for all the rock star chefs who have followed in her footsteps, her influence on generations of home cooks in America is undisputed. We didn't see her shows here in Australia so the love affair with Julia didn't happen here like it did in the U.S. Yet from my early interest in food, I always knew of her even if I didn't know much about her.
Knowing so little about her makes watching the just-released documentary, Julia, particularly compelling. I had no idea she was so tall and imposing (6 feet 2 inches) nor did I know anything about the long and enduring love affair she had with her husband, Paul Child, who was shorter than her and 10 years her senior. He was her fiercest advocate and loudest cheerleader, and their notes to and about each other add warmth to the documentary in the most delightful way.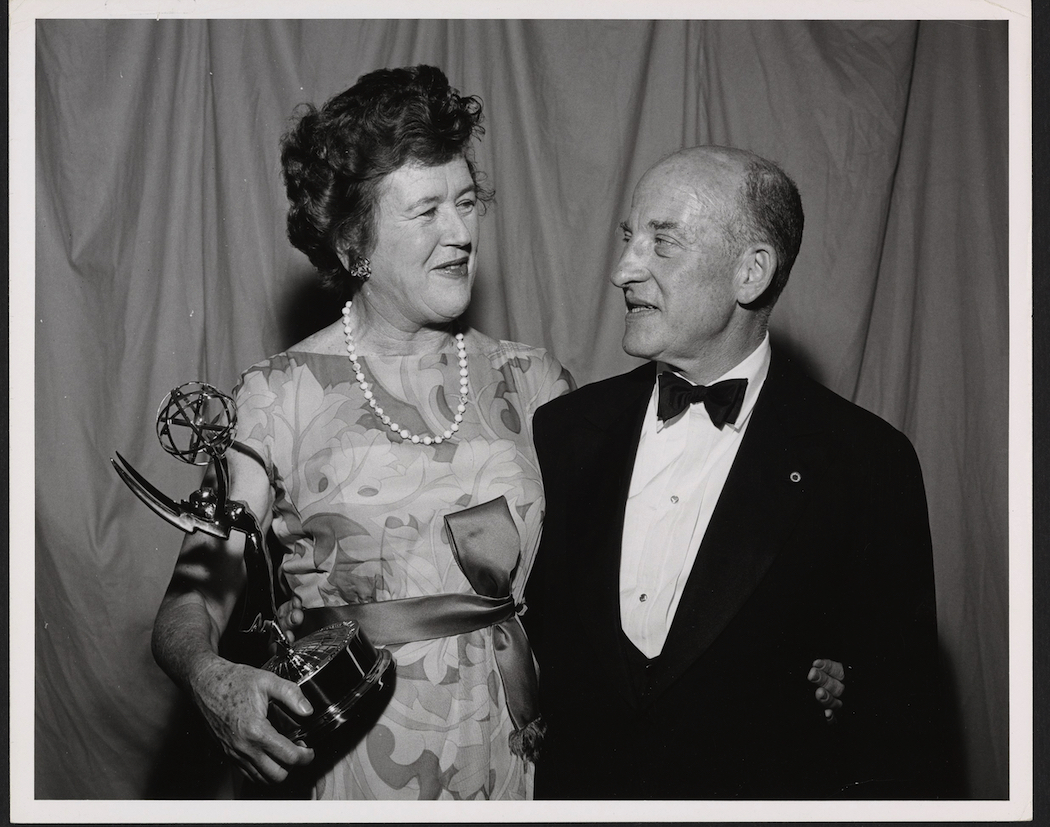 Julia Child was a powerful force in the then heavily male-dominated television and culinary worlds, yet she wasn't young, she wasn't submissive, and she wasn't conventionally beautiful. That in itself makes her success remarkable. Also remarkable is how she developed as a person, admirably changing her views on politics, homosexuality and planned parenthood over the course of her life.
The Sony Pictures Classics documentary, Julia, is directed by Julie Cohen and Betsy West, who were nominated for an Oscar in 2019 for RBG, a documentary on Supreme Court justice Ruth Bader Ginsburg. Ron Howard is one of the executive producers of Julia, which had its world premiere at the 48th Telluride Film Festival in September.
The film was apparently produced with the full cooperation of Julia Child's friends, family, and The Julia Child Foundation for Gastronomy and the Culinary Arts. The first-person narratives from friends and colleagues add a special insight, along with personal and archival photos and footage that have never been publicly released before.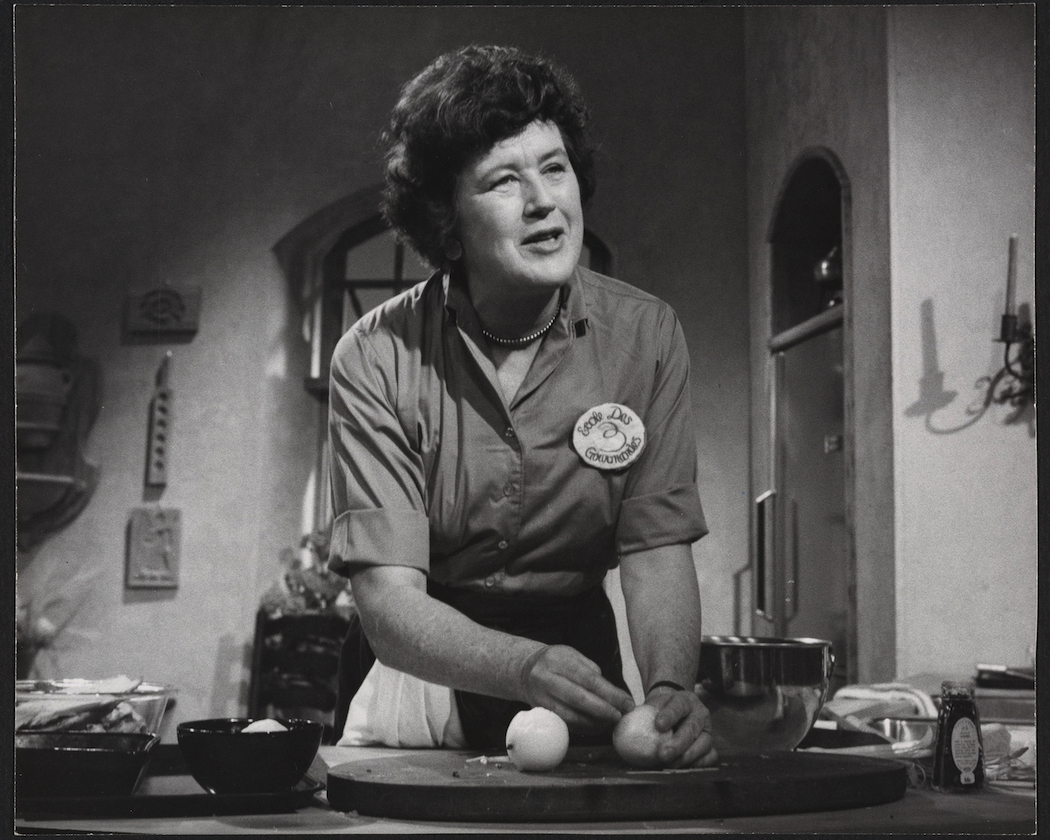 Beginning with her childhood in a conservative, upper-class family in Pasadena, California, Julia traces her story through her time in France with Paul, how she fell in love with French food, and how she came to attend Le Cordon Bleu. It canvases the years she spent producing her 1961 book, Mastering the Art of French Cooking, that has since gone on to sell 2.5 million copies.
While promoting the cookbook on WGBH-TV in Boston, she cooked a fluffy omelet that viewers were immediately drawn to. It was the early 60's and American viewers were otherwise being shown how to make awful dishes like salads with marshmallows in them and mashed potatoes made by pouring boiling water over potato crisps. Quelle horreur.
The phones started ringing and she soon had her own cooking show, The French Chef. Her unpretentious, entertaining and often wacky approach endeared her to viewers and she became a television sensation. TV was new and the time was ripe for someone like Julia Child to come along. However, the fact that she found fame and her purpose in life at the age of 50, and that her star barely waned over the next four decades … now, that's something worth celebrating.
Early in the documentary, Julia Child is heard to say: "If people are not interested in food, I'm not interested in them. They seem to lack something in personality." I love that quote, because if Julia Child lacked anything, it certainly wasn't personality.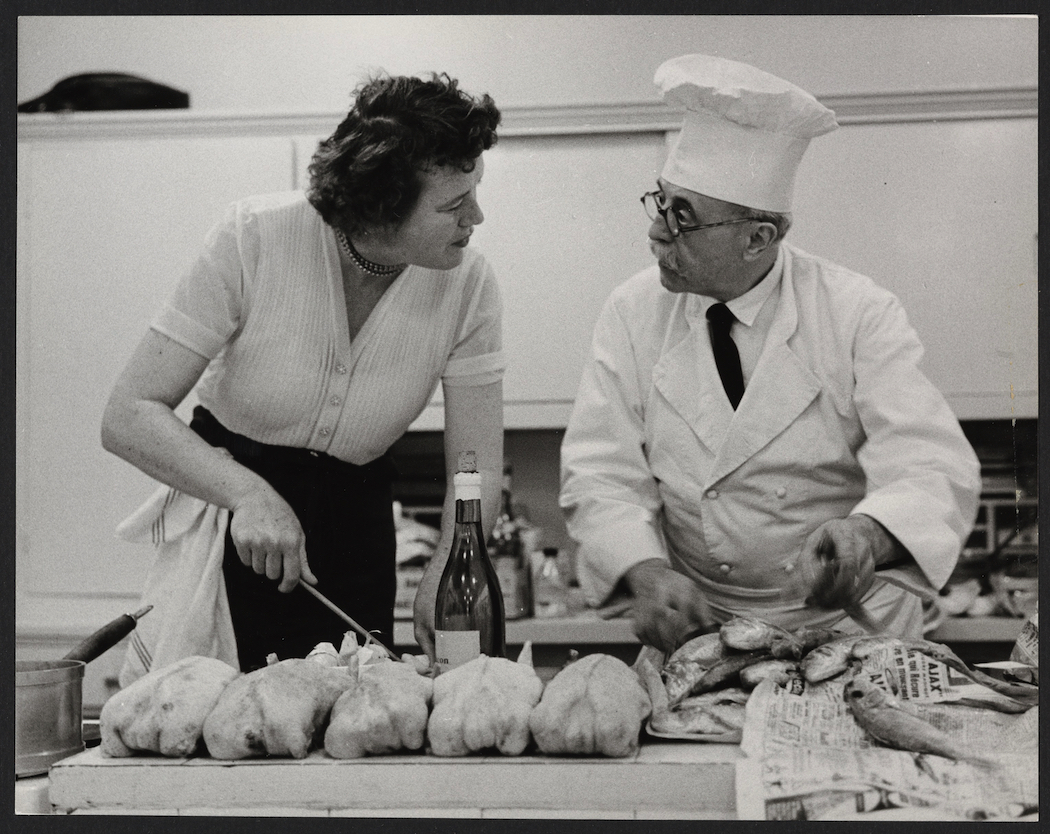 Julia is screening in cinemas now. The musical score (by Academy Award winner Rachel Portman) is great, as is a lot of the food photography, filmed in a recreation of The French Chef kitchen. Watch the trailer on You Tube.
With thanks to Sony Pictures for inviting us to see the documentary, Julia, at its Brisbane premiere at New Farm Cinemas, one of Brisbane's many lovely old picture houses that we adore.