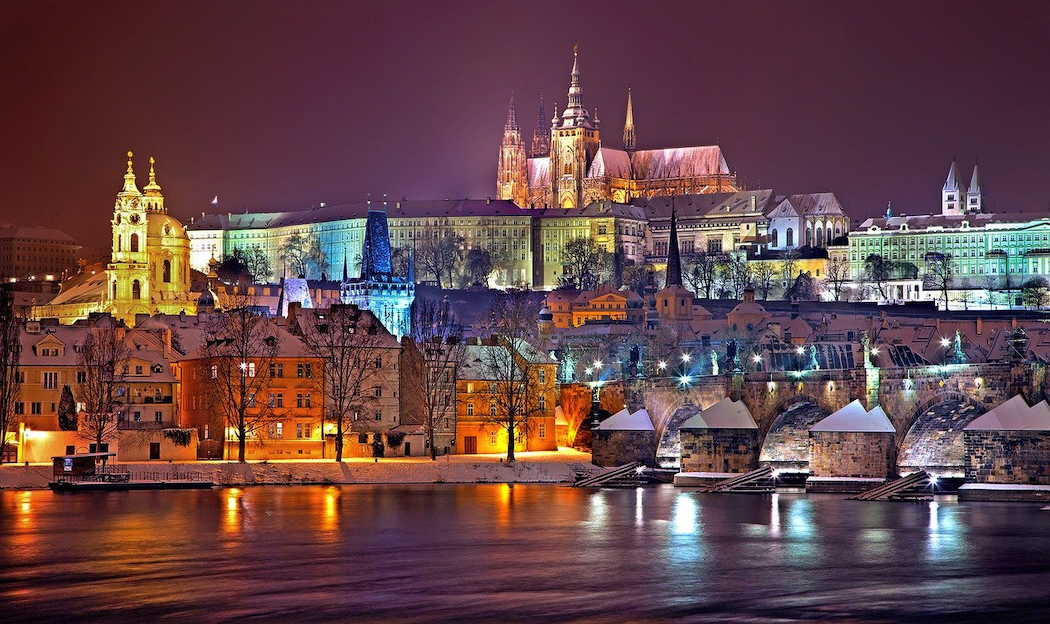 * The Golden Maze: A Biography of Prague, by Richard Fidler. Published by ABC Books.
Prague is rich in history, charm and intrigue and Richard Fidler captures all those elements in The Golden Maze, his detailed and very readable biography of Prague. Many people will be familiar with Fidler as the presenter of ABC's Radio National program and podcast, Conversations, in which he exhibits considerable skills as an interviewer, drawing the best out of his guests in an accepting and engaging approach. In some ways he has done the same thing with this book, capturing both the personality and the subconscious of the city. He delves deep into the background, romance and tragedy of the Bohemian heartland and explores the lives and significance of its rulers and its prominent citizens.
Interspersed with personal experiences and anecdotes, Fidler's fascination and long-time connection with Prague give his historical narrative a touch of intimacy and a connection that takes the reader beyond a dry account of people, places and facts and gives the city a life and a character.
The story of Prague begins before the Slavic tribes entered Bohemia, driving out the original Celtic Boii and Germanic tribes, sometime around 500 BC. That story follows the turbulent history of early Christian and aristocratic rivalries, wars and assassinations as royal families fought over title and power. In the 14th century, Prague became the capital of the Holy Roman Empire and apart from being the geographical center of Europe was also the cultural and spiritual center. Prague has been fought over by Catholic and Protestant armies, invaded, plundered, destroyed and rebuilt a number of times.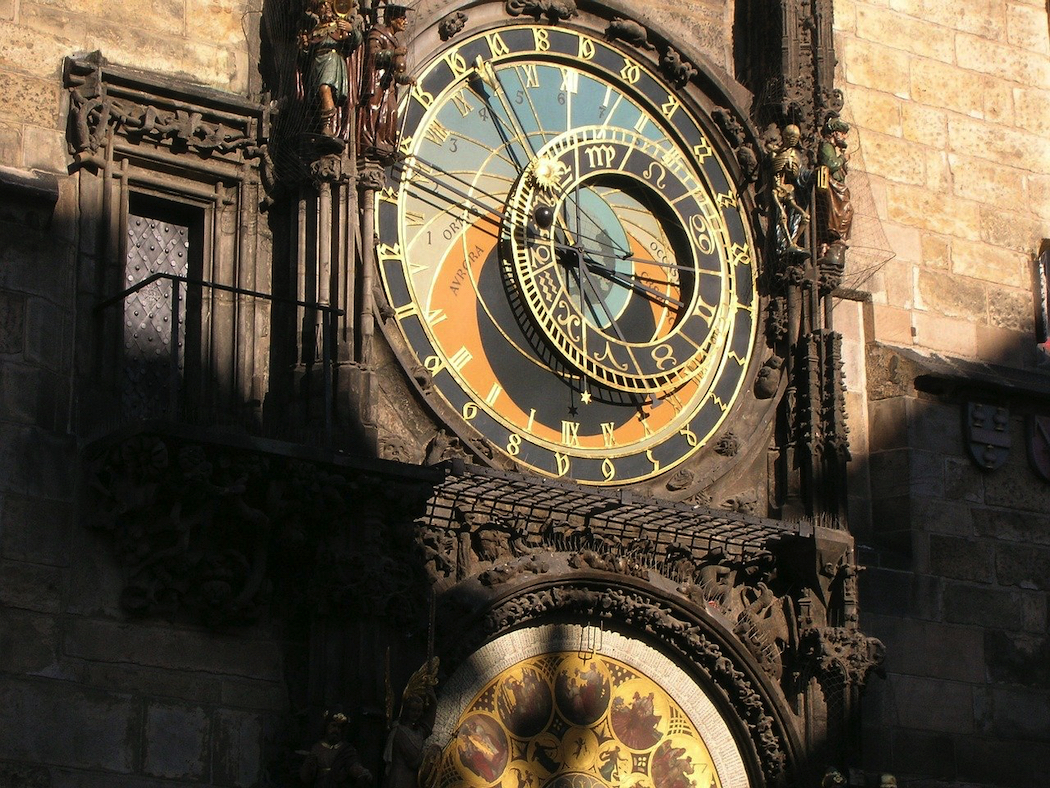 Religion of one variety or another has been a central factor in the fortunes of the city. Despite pogroms and discrimination over the centuries, Prague has had one of the oldest and, for a long period, most vibrant Jewish quarters of any city in Europe. Sadly, at the end of World War Two, the Nazis had reduced the Jewish population of the city to 424 from a pre-war population of 56,000. Those who remained were only able to survive by being protected and kept in hiding by Czech and German friends.
The city has had more King Wenceslas's than a Christmas pageant and not all of them good. As a matter of fact, a strange collection of monarchs has inhabited Prague Castle over the centuries, not the least strange of which was Rudolf II, who ruled from 1557 to 1612 and made the castle a haven for mystics, scientists and alchemists with lions and wild animals wandering through its corridors. Perhaps it's no surprise that the term 'bohemian' was also later applied to people with an unconventional lifestyle as well as referring to the geographical region and ethnicity.
Bohemian café tradition
Prague is a city of baroque architecture, with unique cultural, literary and artistic traditions. Fidler tells us that its first coffee house near the Charles Bridge was opened in 1714 by Giorgio Diodato, who hailed from Damascus originally and had previously been selling coffee in the streets of Prague for some years. Diodato's story is one of mixed fortunes but his venture was the start of a continuing coffee culture and bohemian café tradition.
The classic Czech novel by Jaroslav Hasek, The Good Soldier Svejk, tells the story of a cynical prankster who during his army career evades danger by pretending to be a buffoon and mindlessly agreeing to everything, an approach often adopted by Czechs when later dealing with their Nazi and Russian invaders as well as the communist authorities. The fortunes of Svejk have a lot in common with its author's own experiences in the First World War. While Franz Kafka is probably the most famous and influential Czech writer whose works are much more politically and psychologically searching, they also deal with the irrationality and inflexibility of bureaucracy. The tradition and legacy of both these writers is evident in an event that Fidler relates when Allen Ginsberg, the poet of the Beat Generation, was invited to Prague by university students in 1965 and gave a speech honouring Kafka, while students chanted mock slogans such as, 'All slogans were pre-approved', 'We agree with them all', and 'Better a stupid system than the need to think.'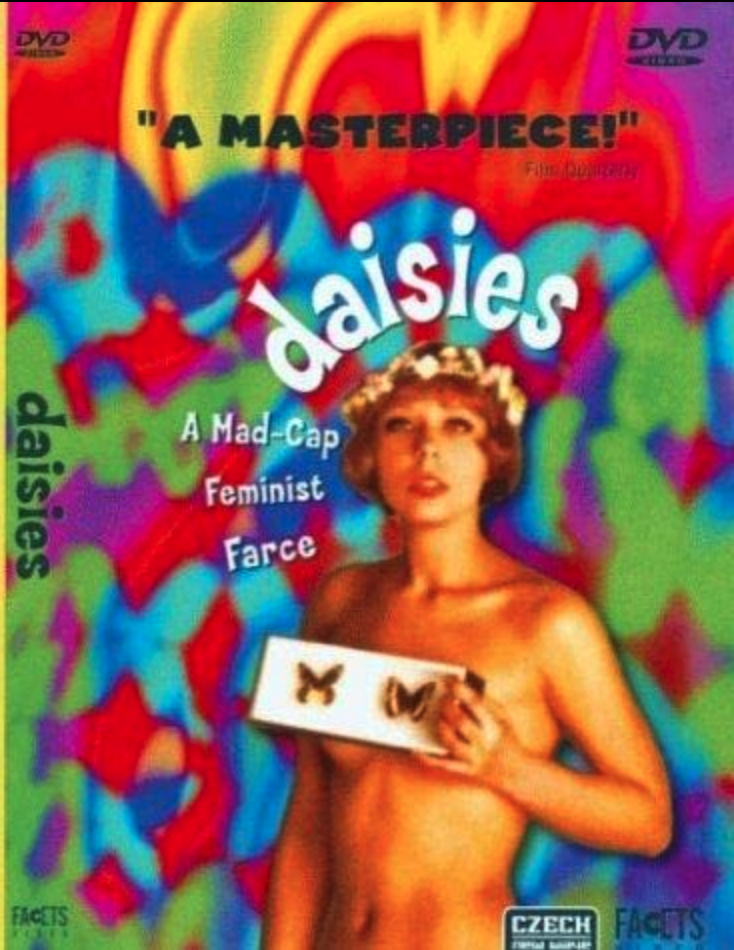 In the 1960s there was a cultural reawakening in Prague in music, art, literature and film. The films of Milos Forman and Vera Chytilova are great examples of the Czech New Wave movement and if you've never seen Chytilova's surrealist comedy, Daisies, try and pick it up on You Tube. In many ways this reawakening set the scene for Alexander Dubcek's reforms in 1968 and the expressions of new freedom as part of the Prague Spring. It is Fidler's account of this period and the communist repressions that followed that I think are the most interesting and gripping parts of the book.
In this period, following the suppression of Prague Spring, the opposition to totalitarianism also intensified and found voice in people such as Vaclav Havel who subsequently became the first president of the Czech Republic following the Velvet Revolution, when one party rule was demolished at about the same time that the Berlin Wall was demolished. Fidler was there to witness those early days of the Velvet Revolution, and again, the cogency of his account, is related to his personal connection with the place and its people. There is a lot to this book, but then again there needs to be to do the city justice and present a worthy biography. For people who may have visited Prague, The Golden Maze will fill in a lot of information and answer a lot of questions. You may not know the full story of the Astronomical Clock or St Vitas Cathedral or who was thrown into the Vltava River. For people who haven't been there, this book may start an itch which can only be scratched by putting Prague on your itinerary. Reading the book has prompted me to look for one of Fidler's other books, Ghost Empire, on the story of Constantinople. It might be just as good.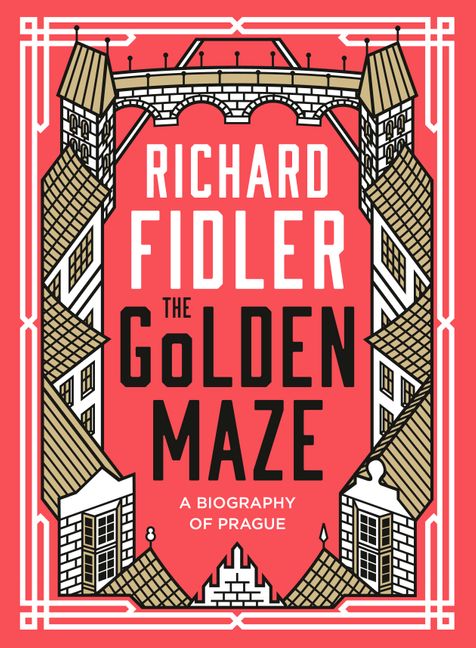 Buy your copy of The Golden Maze from Australian-owned Booktopia.