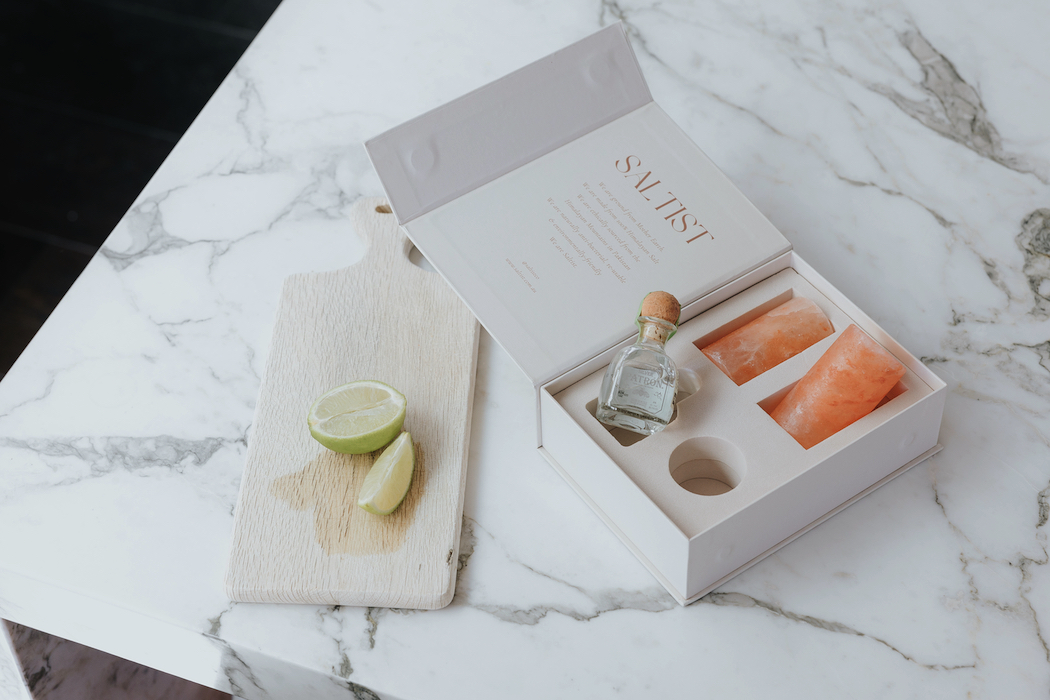 How cool are these Himalayan salt shot glasses? Stylish and environmentally friendly, they are perfect for drinking Tequila, adding a deliciously nuanced salty note to every sip – without the mess!
The Saltist glasses are re-usable and anti-microbial, requiring only a wipe down after use. Sourced from the Himalayan Mountains in Pakistan, they come in both black and pink. They would look beautiful on a drinks trolley or to level up your dining table décor for events like hen's parties and weddings. They'd also make a great housewarming, wedding or birthday gift.
Saltist founders Madeleine Downs and Laura Cracknell created the product in Bondi – it really is very Bondi, don't you think? They have partnered with i=Change, an organisation that allows them to donate a portion of their sales to charity. The charities they have chosen to support are Save the Children, Greening Australia, and the National Breast Cancer Foundation.
The glasses come in sets of two ($44.95), four ($69.95) or in a gift set that includes two glasses, a small bottle of Patron Tequila and a fresh lime ($99.95).
They can be ordered from the Saltist website, where you'll also find some great serving ideas. They're perfect for an oyster shooter, for example, and there's a recipe for a Green Mango Margarita Sorbet which would be beautiful served in these stylish glasses.