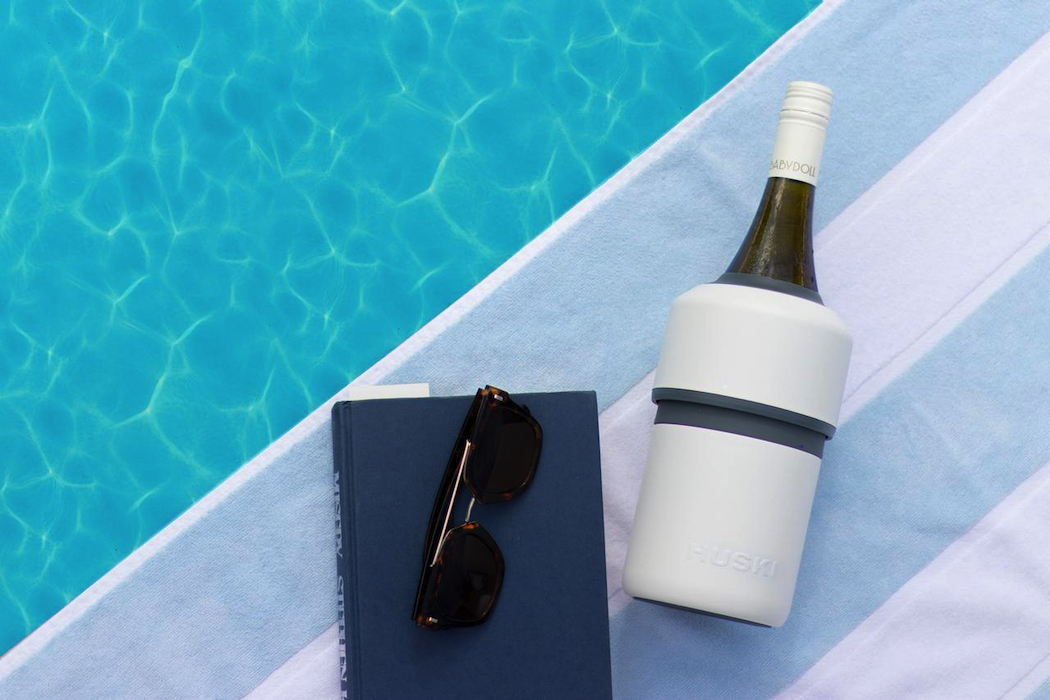 On a hot day, nothing beats the first sip of beer or wine after it's come straight from the fridge. Crisp and cold, it's so refreshing, so thirst-quenching, so satisfying. Within minutes, though, it's a different story. The beer is lukewarm and the bottles have condensation running down, leaving pools of water on the table. It's the perennial problem of enjoying a cold drink in a hot climate, isn't it?
Perfect for gift-giving, these Huski wine and beer coolers ensure your last sip will be as cold as your first. Designed by New Zealand husband and wife team, Meika and Simon Huesser, who were frustrated with drinking one too many warm beers in the hot Kiwi sun, the products were recently launched in Australia. We think they're onto a winner, as the coolers are not only practical but good-looking too.
The Huski Wine Cooler ($84.99) keeps wine chilled for up to six hours. You can store, transport and pour the wine, all while the bottle is in the Huski. No ice is needed and you don't need to keep the Huski in the fridge. You simply grab a chilled bottle from the fridge, pop it in the Huski and it's ready to go. Made from triple insulated stainless steel, it's available in 5 colours and fits most standard 750ml wine and Champagne bottles. It's ideal for use at home, around the BBQ, on the boat or anywhere in between.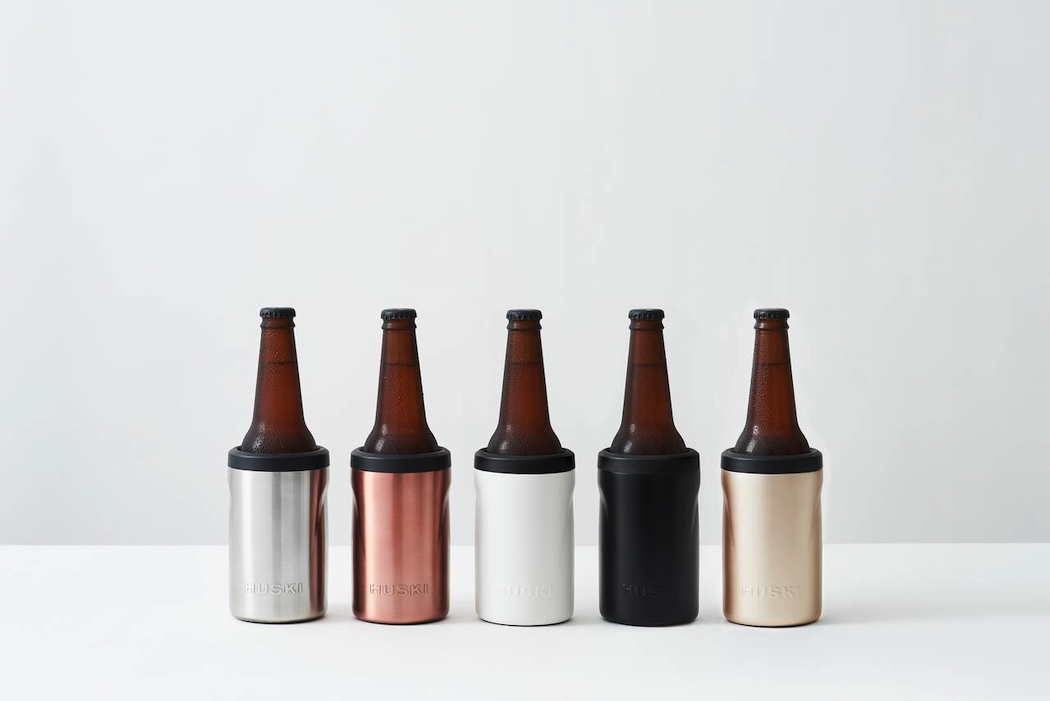 The Huski Beer Cooler 2.0 ($39.99) is a game changer for lovers of ice-cold beer. Winner of a 2021 Australian Good Design Award, it is durable, compact and, like the wine cooler, made from insulated stainless steel in 5 colours. The beer cooler comes with a detachable bottle opener and works as either a cooler or a tumbler.
A rubber gasket attached to the screw-top lid not only traps the cold temperature but also allows the cooler to accept most Australian and New Zealand beer bottles and can sizes (330ml, 355ml & 375ml). Take an hour to drink your beer and it will still be cold. The temperature will go down about half a degree to one degree in an hour – that's all.
Neither of the coolers needs to be kept in the fridge. As long as the bottle is chilled when it goes in, the vacuum insulation will help keep it that way. Keeping the coolers in the fridge won't do them any harm but freezing them isn't recommended. Note that the thermal insulation can also keep hot drinks hot.
Thanks to Huski for providing a wine cooler and a beer cooler so that we could try the products for ourselves. We think they would make great gifts for friends and rellies who are hard to buy for. If you want to make the gift truly special, the products can be engraved.
More information: www.huskicoolers.com.au