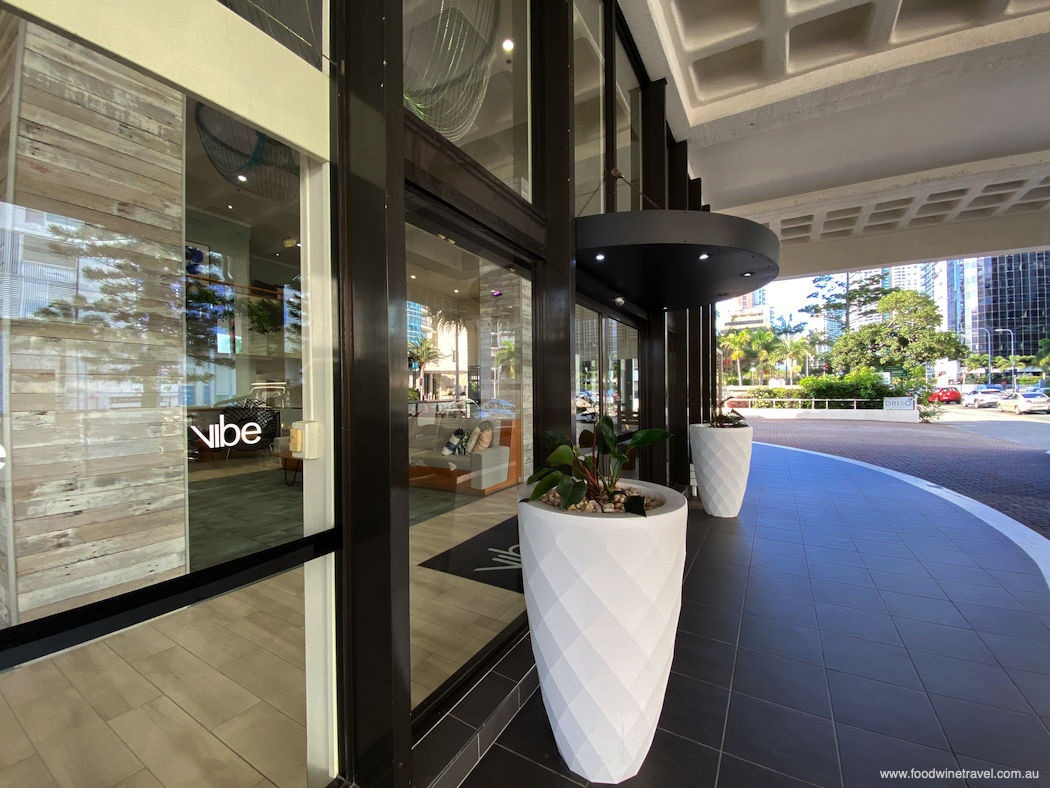 The brightly coloured, geometric post-Modernist HOTA, Home of the Arts, can be seen from our balcony at the Vibe Hotel Gold Coast. It's a symbol of how Queensland's playground is evolving into a sophisticated city with unexpected delights at every turn.
With excellent restaurants, cafés, bars and craft breweries popping up all over, and eclectic neighbourhoods like Burleigh and Broadbeach bringing a cosmopolitan slant to its world-class surf beaches, the Gold Coast has definitely grown up.
The Vibe Gold Coast is perfectly located for taking advantage of the attractions, being in the heart of Surfers Paradise within walking distance of the beach, restaurants and bars along the strip, beachfront markets, and dining precincts like 4217 (for woodfired pizza) and Chop Chop (Asian street food).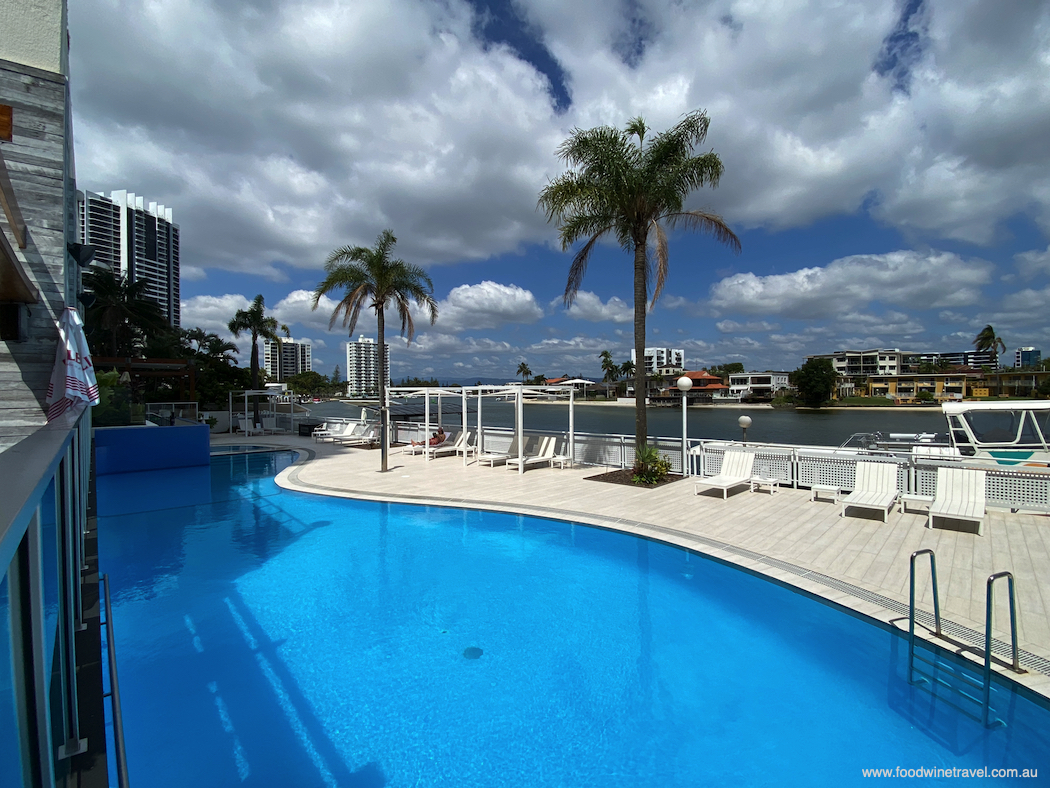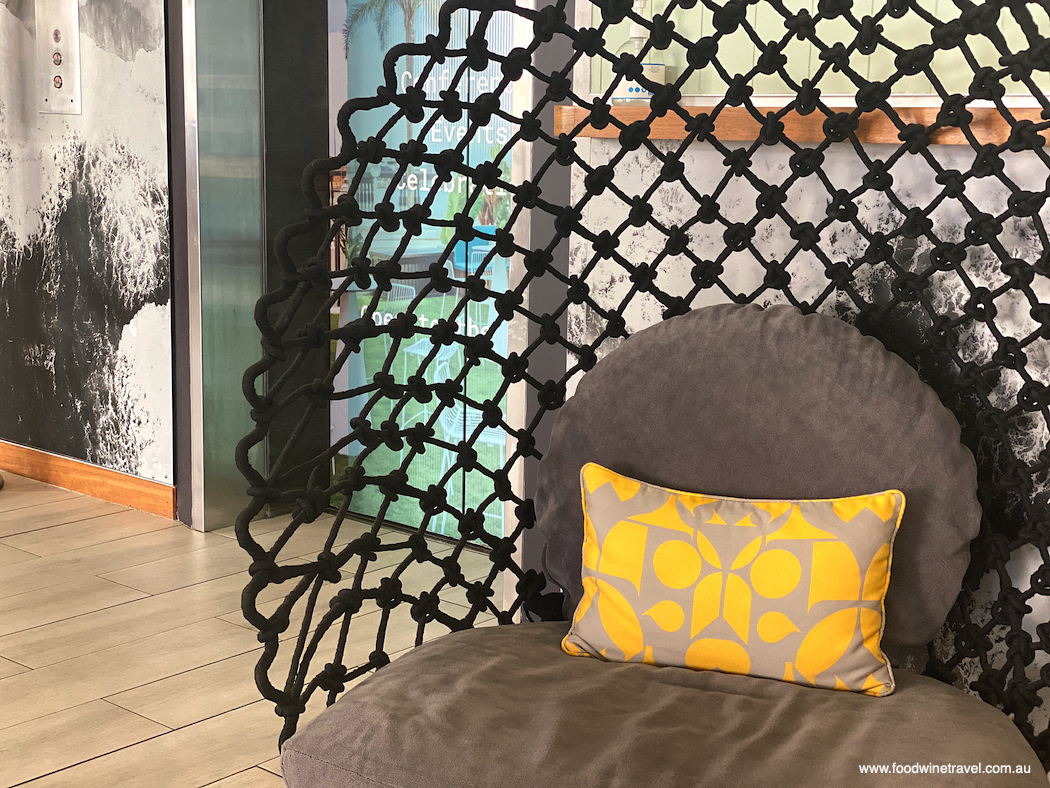 Nowhere is the Vibe moniker more appropriate than at this hotel where the Gold Coast vibe is apparent from the moment you enter the lobby. Surfboards decorate the walls, lounges are nestled around surfboard-shaped tables, and surfing books are displayed on the shelves.
Our very spacious room is way up high, on the 19th floor, and is on the southern side of the building with a balcony affording views of both the beach (glimpsed between other high-rises) and the Nerang River. The river views are expansive, taking in residential areas along the canals, and HOTA in the distance.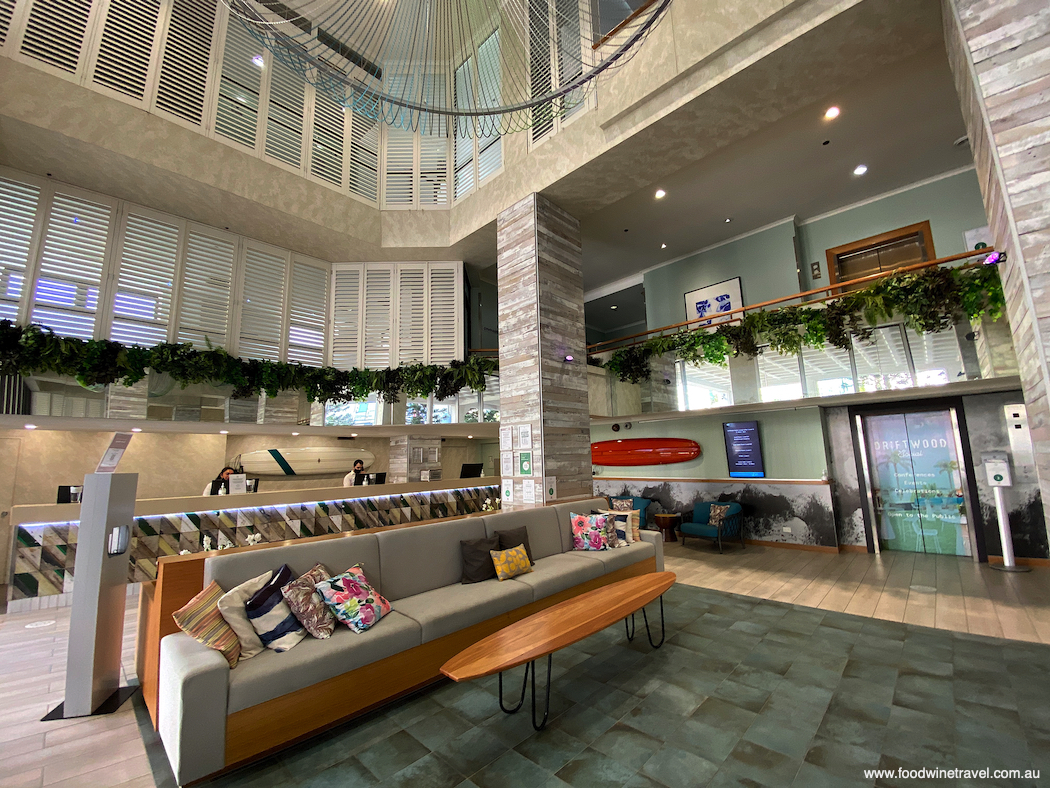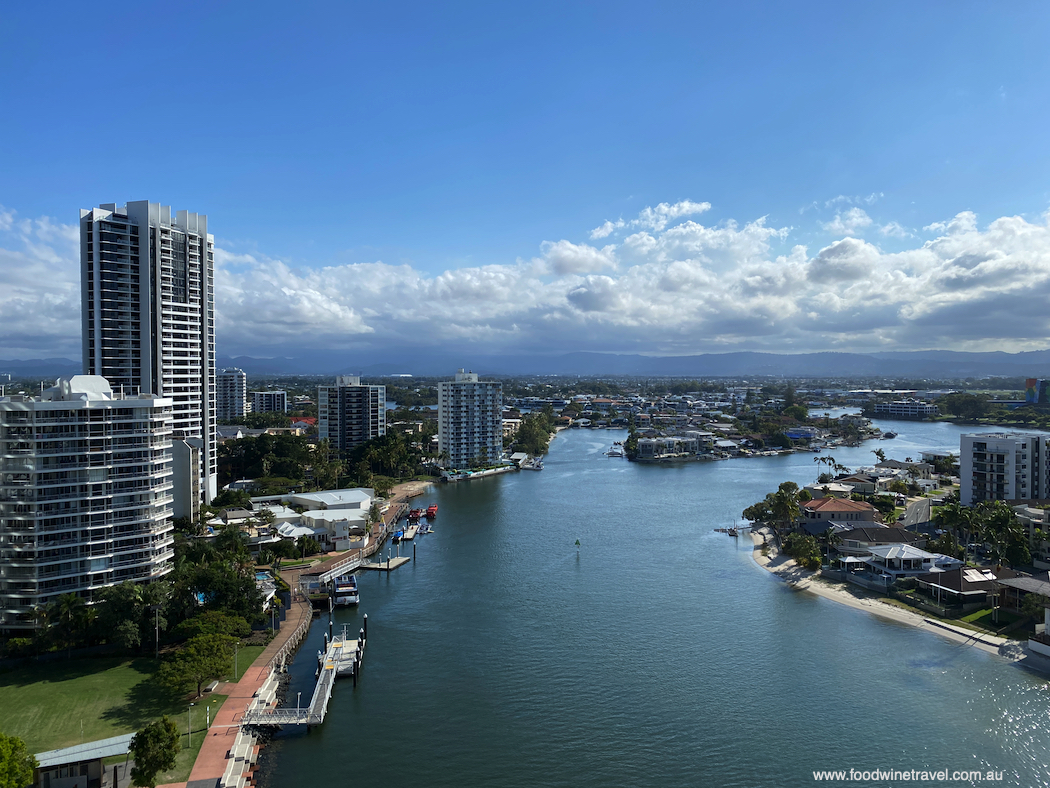 It's a view that – day or night – you could never tire of, and when you do, blockout curtains can be drawn across the full-length windows and glass doors so that you can enjoy a blissful sleep. A bold, blue print on the feature wall behind the bed provides a pop of colour as soon as you enter the room.
We like that there are bedside lights on both sides of the bed. So many places we've stayed at lately have a bedside lamp on one side only, as if only one half of a couple wants to read in bed. On that note, a lot of hotel rooms also provide only one chair, as if only one person wants to sit! Our room at the Vibe has a lime-coloured lounge and a dining table with four chairs, so we're well catered for here.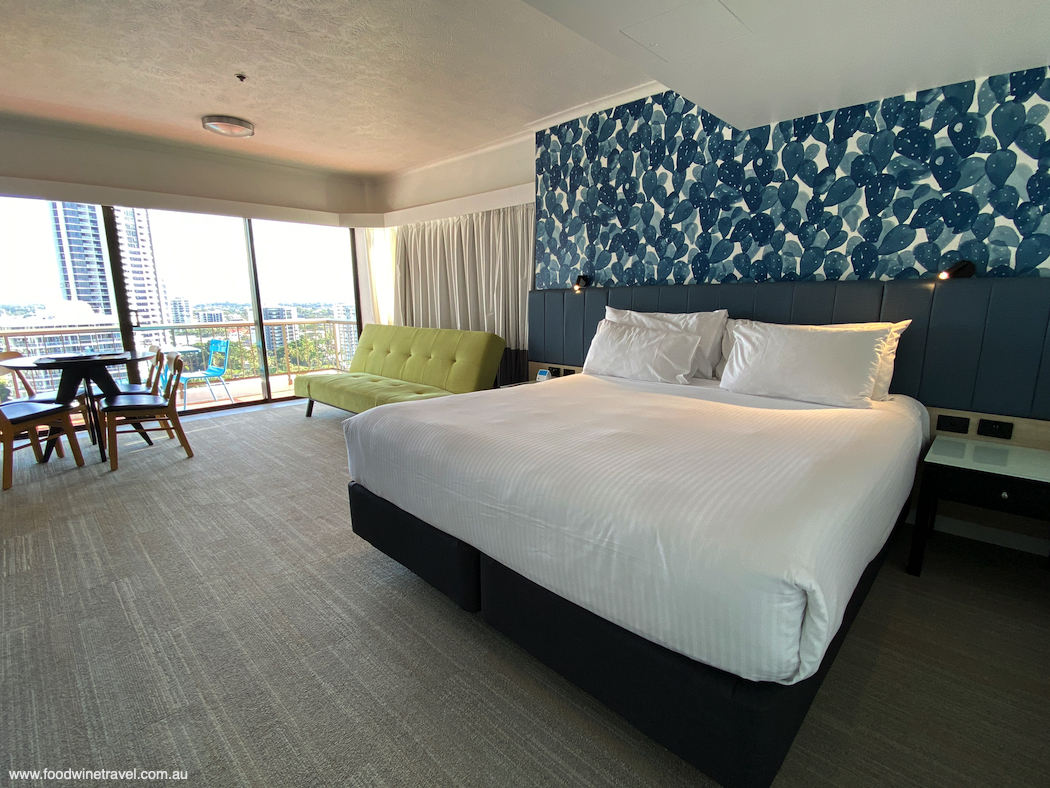 The room also has a flat-screen TV, a kitchenette with microwave, sink and medium-sized fridge, and an outdoor table with seating for two on the balcony. The bathroom has a tub that you have to climb into to use the shower, but it's a shallow tub and there's a rail to hang on to. The room also has a hairdryer, safe and ironing board.
We enjoyed having breakfast in the lower-level breakfast room overlooking the river, and you can drink and dine in Driftwood Social which has a chilled-out Miami pool club feel with riverfront cabanas and retro-themed bar. There was a flyer in our room advertising a room service burger and beef deal for $20 but we didn't try that.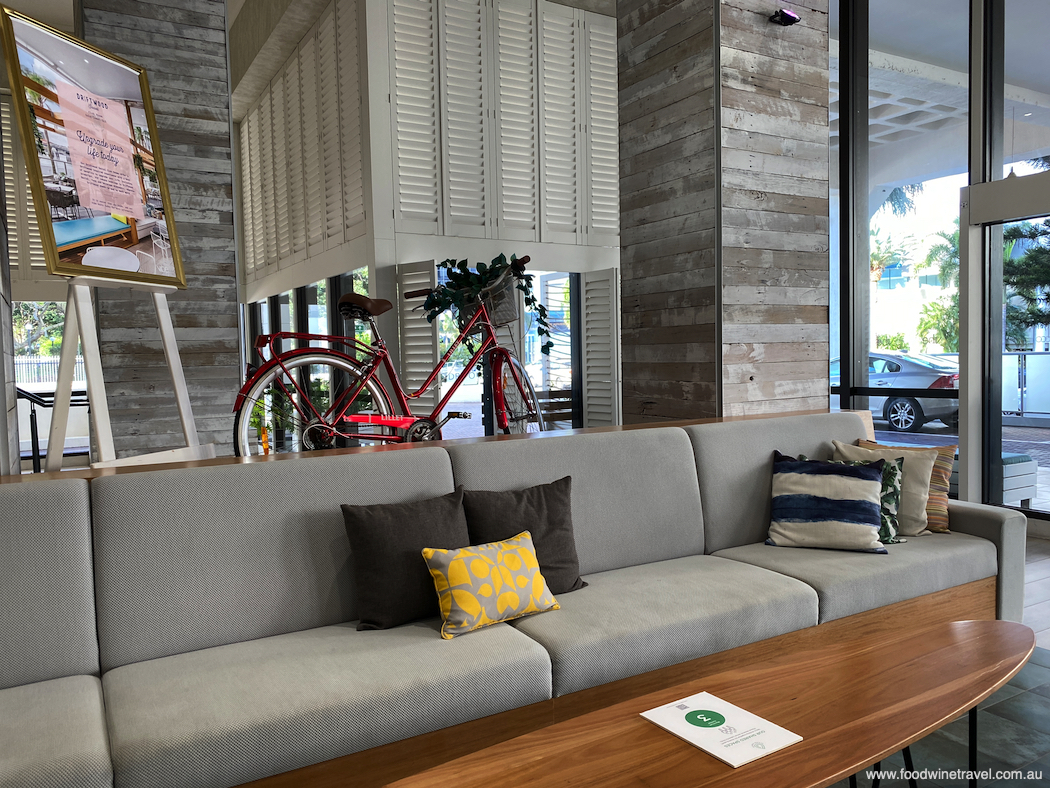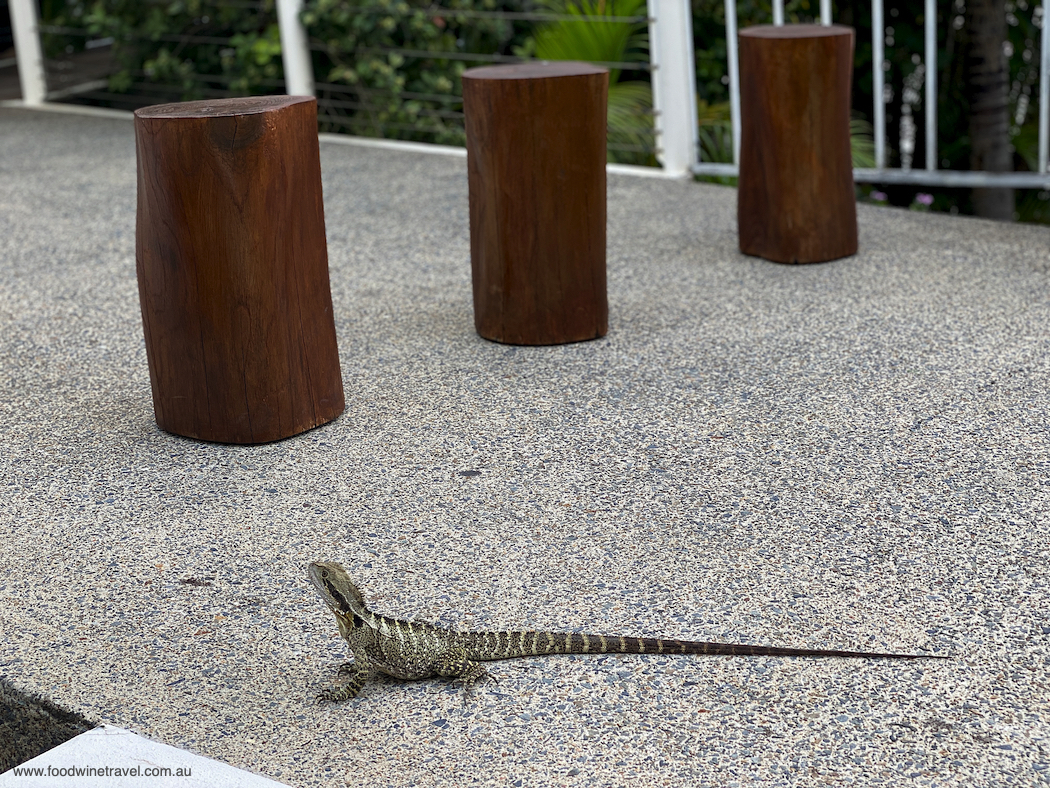 The hotel has 199 air-conditioned rooms, some of them suites, interconnecting rooms and/or rooms with balconies. Reception is 24 hours and parking is available for a fee.
We took the opportunity to catch up with friends and take in some gypsy jazz at a terrific restaurant in Robina called Spaghetti and Jazz, a great little find that sums up the Gold Coast's chilled-out Vibe.
If you go:
Vibe Hotel Gold Coast
42 Ferny Avenue
Surfers Paradise QLD 4217
Australia
Reservations: 13 86 42
www.vibehotels.com
Thanks to the Vibe Hotel Gold Coast for hosting us for one very relaxing night. We stayed in room 1910.