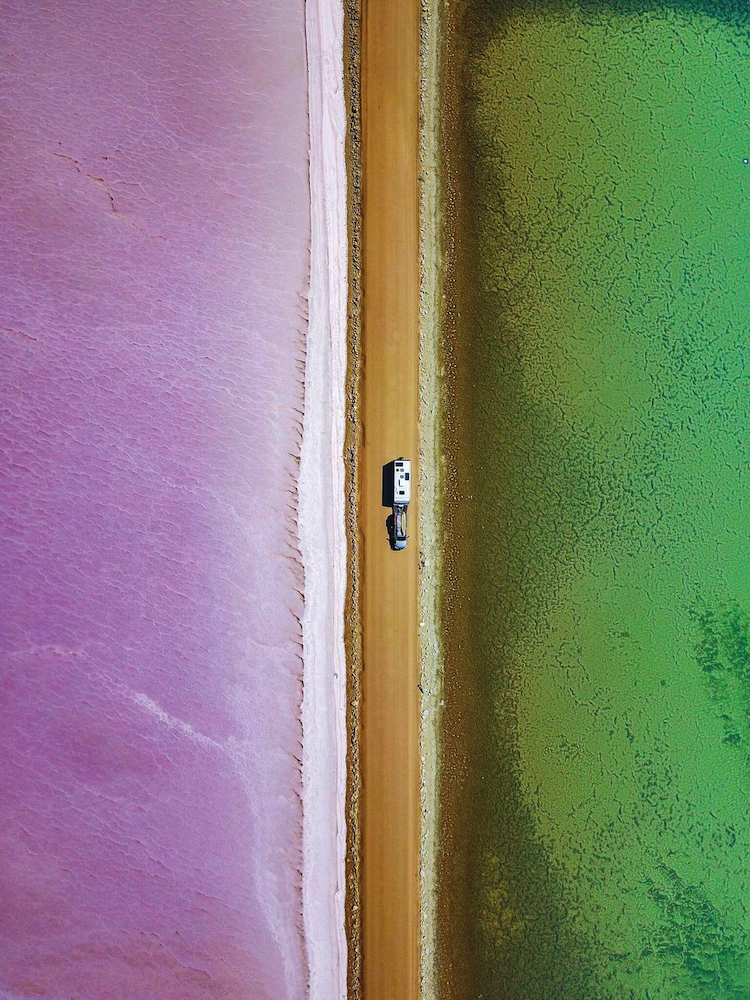 It looks like we Aussies will be holidaying at home long before we'll be travelling overseas again. And with our borders closed to visitors from overseas for who knows how long, local tourism operators will be welcoming us with open arms. These superb photos from Tourism Australia, along with suggestions for some of the best Australian road trips, will surely fuel your wanderlust.
As each State and Territory has its own restrictions, make sure you check the relevant Government website to know when it will be okay to travel. And if you're one of our overseas readers, rest assured that Australia is looking forward to welcoming you again, hopefully in the not too far distant future. Until then, here are some road trips to dream about.
---
Grand Pacific Drive, New South Wales (2 hours)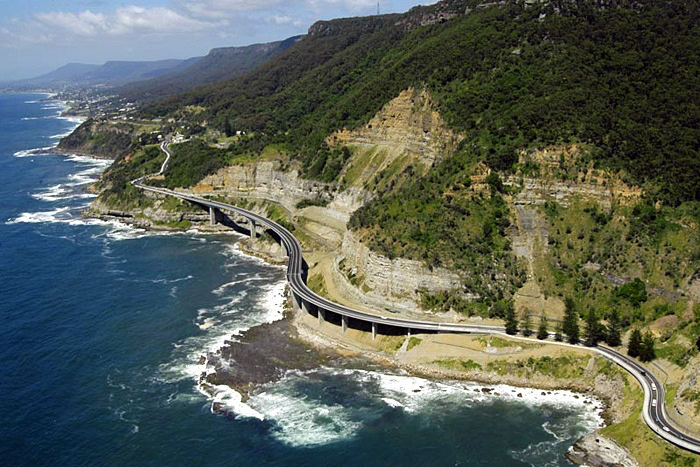 Starting in the Royal National Park, less than an hour south of Sydney's CBD, the Grand Pacific Drive winds for 140 kilometres through rainforests, coastal towns and along the Sea Cliff Bridge sweeping out over the Pacific Ocean. It's spectacular and exhilarating as you look down into the deep blue sea and up to steep cliffs with eagles soaring overhead. Keep your eyes on the road though!
Make your way back to Sydney via the Southern Highlands or continue on to the Victorian border through the picturesque regions of Eurobodalla and the Sapphire Coast.
---
Sydney to Canberra, Australian Capital Territory (3+ hours)
Having spent a good part of my life in Canberra, I'm probably biased but I reckon our National Capital is very under-rated. It's got urban breweries, cool-climate wines, world-class museums and galleries, and loads of places where you can get out and enjoy the great outdoors. The drive from Sydney to Canberra takes about three hours; from Melbourne it's about seven hours. Take your time and pop into quaint country towns and villages along the way.
---
Airlie Beach to Cape Gloucester, Queensland (under 1 hour)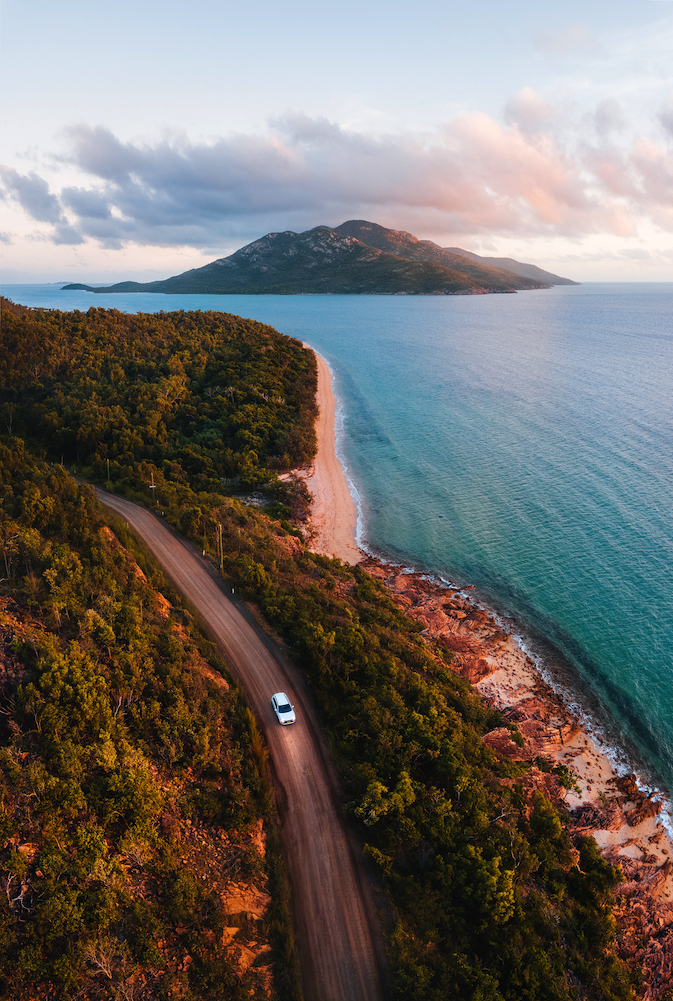 Queensland's Whitsundays region is a stunner. Head north from Airlie Beach to Cape Gloucester, a beautiful spot with tall palm trees, secret coves and sweeping views of the Coral Sea. Clocking in at just under a one-hour drive, this route can be made into a day trip, or continue on to Townsville and Cairns for a reef and rainforest getaway.
---
Perth to Esperance, Western Australia (7.5 hours)
Secluded Eagle Bay, on Western Australia's southwest shores, is one of many stops along the 7.5-hour scenic road trip from Perth to Esperance. The beach paradise of Esperance, home to the sunbathing kangaroos of Lucky Bay, belongs on your bucket list.
---
The Great Barrier Reef Drive, Queensland (1-2 days)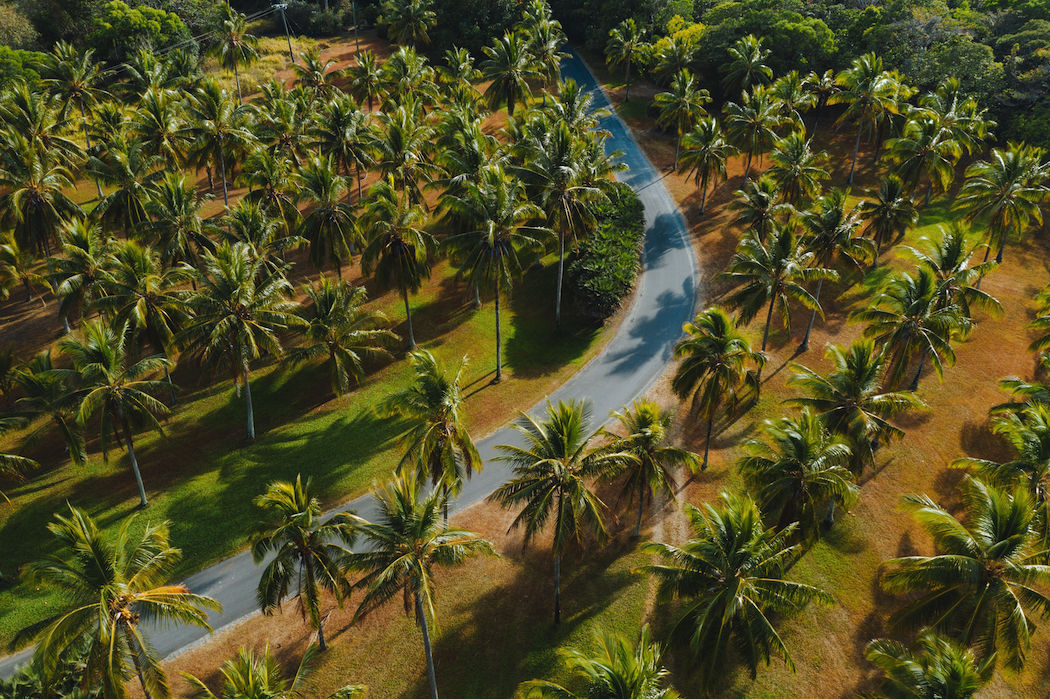 Tropical adventures don't come more picturesque than the 300-kilometre (186-mile) Great Barrier Reef Drive. Following the Queensland coast north from Cairns, you'll have the world's largest reef system on one side and the Daintree Rainforest on the other. Stop along the way to snorkel in Port Douglas, learn about Aboriginal culture in the ancient Daintree Rainforest and spot saltwater crocodiles in Cape Tribulation. The drive can be done in a day or two, but you won't want to rush it.
---
The Great Eastern Drive, Tasmania (Long-weekend getaway)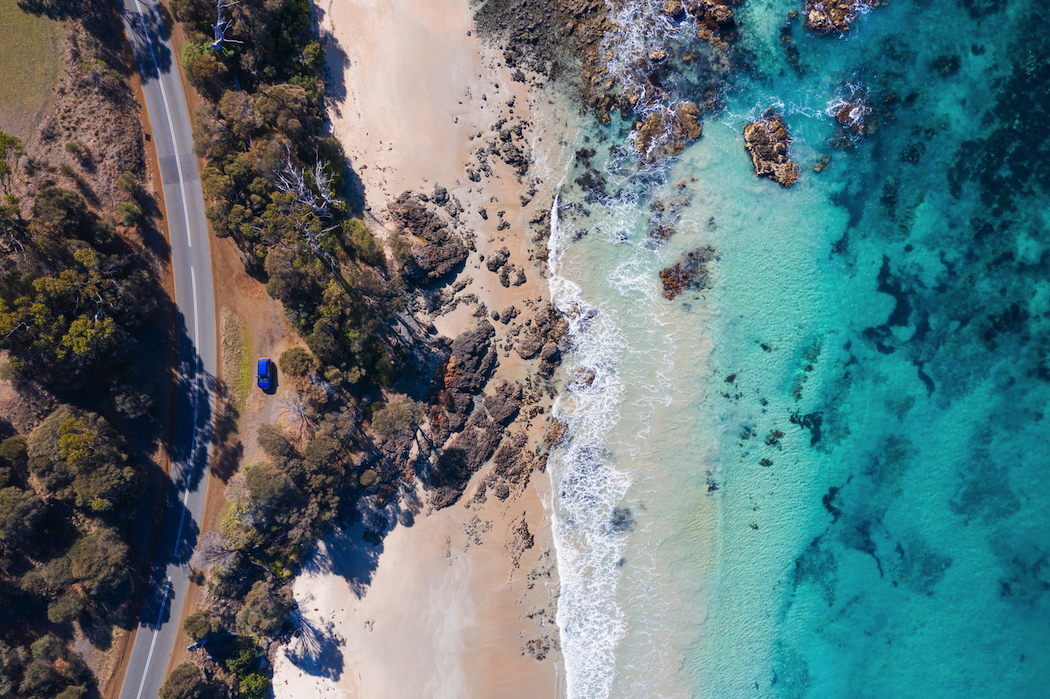 There are no wrong turns on Australia's island state of Tasmania; there's something breathtaking around every corner. As you wind along the coast on the 176-kilometre (109-mile) Great Eastern Drive, make sure you also wander off the main road to enjoy the region's incredible food, wine and nature.
---
The Great Ocean Road, Victoria and South Australia (3+ days)
The world-renowned Great Ocean Road is a seaside road trip full of sweeping views, free-roaming wildlife and laid-back Aussie towns. Spend three days (at least) winding your way from Melbourne to Adelaide, or Adelaide to Melbourne.
---
The Road to the Rock, Western Australia (9-day journey)
As Australia's largest state, Western Australia has countless destinations to explore. Enjoy the wide-open spaces of Australia's Golden Outback on the Road to the Rock, a journey best done by 4-wheel drive over nine days. No, the 'Rock' isn't Uluru, it's Mount Augustus. Roughly 1,000 kilometres north of Perth, Mount Augustus is the world's biggest rock but amazingly, most Australians have never heard of it. The surrounding National Park has swimming holes, ancient rock art, and the cutest outback bar ever.
---
Adelaide to Perth (10-day journey)
I'd venture to suggest that more foreigners than Aussies know about Watermelon Avenue, a narrow track dividing the pink waters of Lake MacDonnell, on South Australia's Eyre Peninsula, with the neighbouring blue-green waterscape. You can make Lake MacDonnell your final destination from Adelaide, but for a more challenging outback adventure, do the ultimate Australian road trip across the Nullarbor. Stretching from Adelaide to Perth, this road trip takes at least a few days, so make sure you plan ahead.
---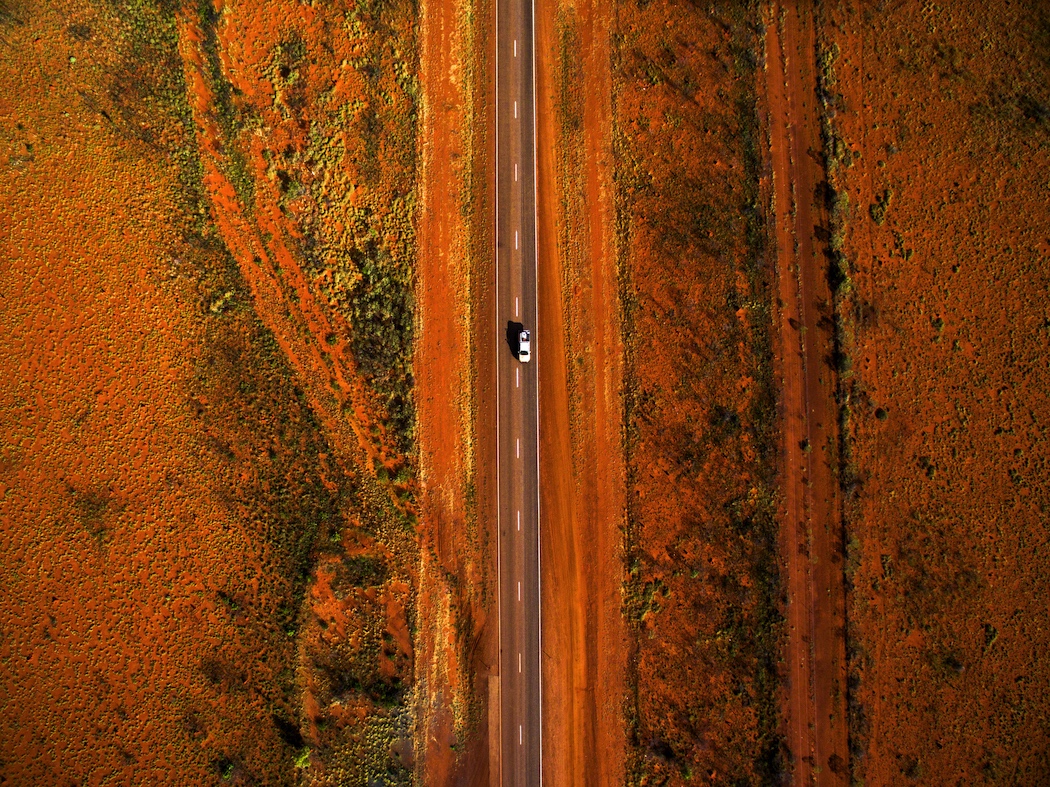 The Stuart Highway road trip, Northern Territory (allow a fortnight)
There's something very special about the red earth and vast plains of the Australian outback. For a truly epic journey, take the route all the way from Adelaide to Darwin, or in reverse, stopping at Alice Springs, Uluru and Kakadu along the way.
This post draws on information from Tourism Australia, which also supplied the photos we've used.