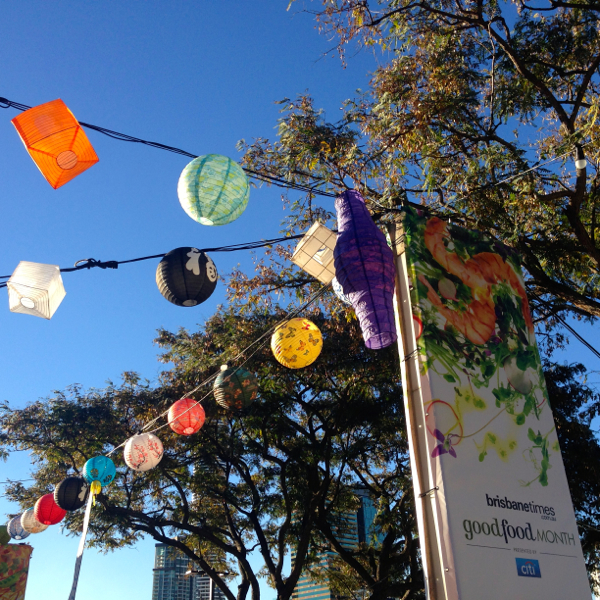 I loved the Night Noodle Markets when I went to them in Sydney a few years ago, so when I saw them on the program for the first Brisbane Good Food Month I was a wee bit excited!
This is one of the signature events of Good Food Month and for good reason – they're just so much fun. They're a wonderful expression of what is so great about our Australian lifestyle – the fact that we've readily embraced an incredible diversity of Asian cuisines, and that our climate lends itself to alfresco eating.
Well … most of the time! Last Friday was awfully bloody cold, no doubt about it. Still, it didn't deter us, so off we headed to South Bank just as the sun was going down and the folk on the stalls were heating up their woks. With more than 30 stalls and food trucks, the Cultural Forecourt was transformed into an Asian-style hawker market, festooned with lights and lanterns and the Wheel of Brisbane casting its glow over everything.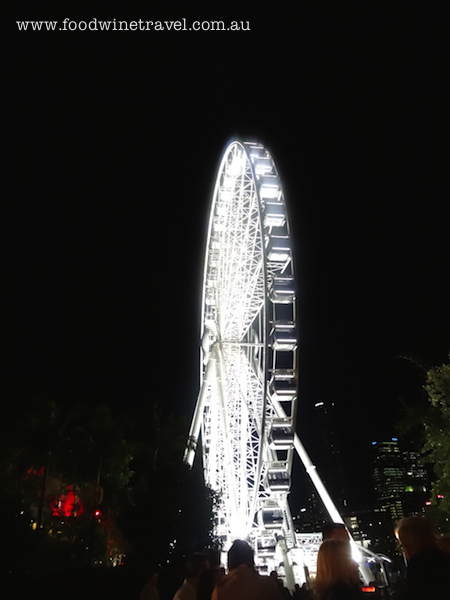 Chilling out, literally, at the Tanqueray bar, one of four bars and lounges, it was time for a gin and tonic to warm us up.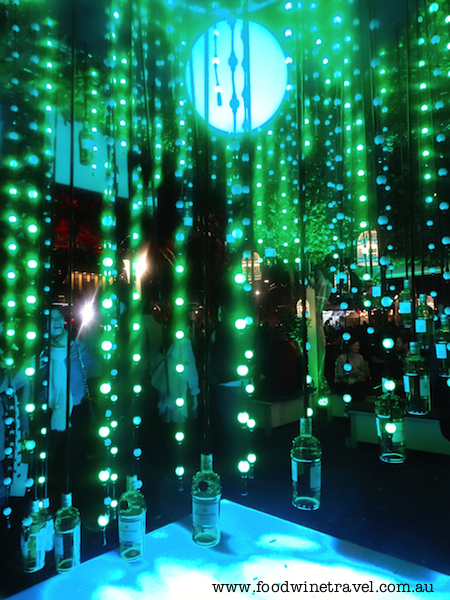 The Tanqueray bar is pretty glamorous with live entertainment and a "secret garden" ambience. If you're over 18 and you share a picture of it on social media, the staff will reward you with a complimentary gin and tonic.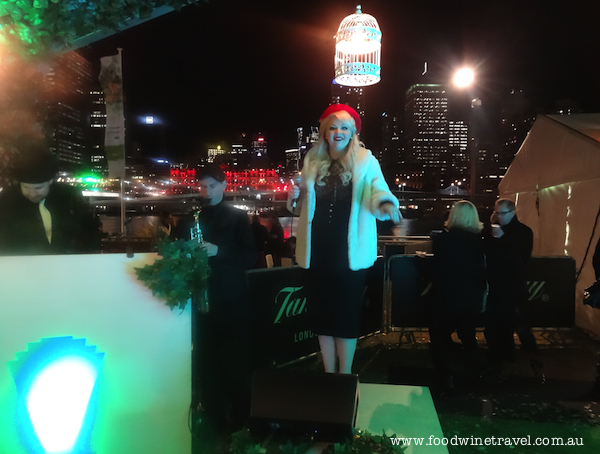 It was great to see southern favourites like Mamak and Longrain cooking up a feast, but lots of Brisbane favourites are there too and, oh my, the choice is difficult. It's a case of grazing your way around Asia with everything from dumplings to charcoal-grilled yakitori sticks, bowls of ramen and Vietnamese pho, banh mi, rice-paper rolls, curries, freshly made roti and of course oodles of noodles. And let's not forget Passion Tree and Serendipity Ice Cream & Sorbet for a sweet finish.
At the official opening in the Yalumba festival garden bar, we watched some lion dancing and some vigorous drumming by the UQ Japanese Taiko drumming team. We enjoyed some great finger food from New Shanghai (beaut dumplings), Longrain and Sake Restaurant.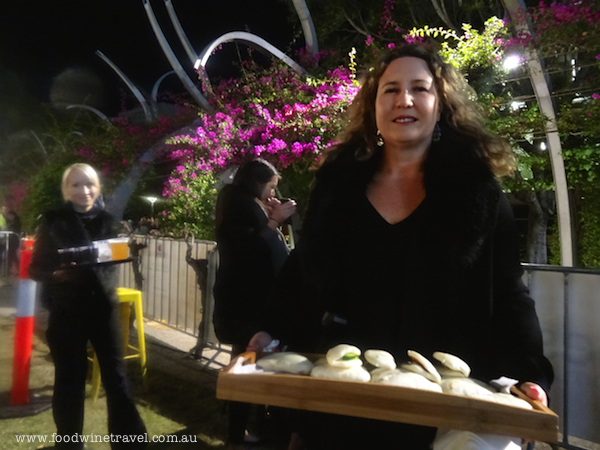 By the way, if you are checking out the Sake Restaurant stall, say hi to Shinichi Maeda, who is hand rolling his soba noodles in the traditional way. Shin went to Japan last month to collect equipment especially for the night noodle market. He also took himself off to a 2-day intensive soba noodle-making course to brush up on his skills.
The Night Noodle Markets wrap up on Sunday so you only have a few more nights to experience them if you haven't already been.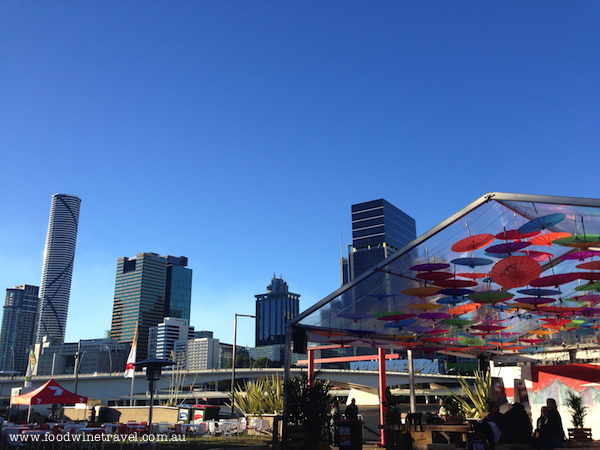 Fact file:
Night Noodle Markets run until Sunday, July 27, at South Bank. Festivities kick off at 5pm weekdays and 4pm on weekends.
Download the full Brisbane Times Good Food Month program here.
More posts on Good Food Month: Good Food Guide Awards; Good Food Month; Winter Harvest Mondo Organics; Gerard's Bistro: A Winning Formula; Vintaged Bar + Grill; Champagne High Tea @ Customs House; Hats Off dinner @ Malt Dining;
Food.Wine.Travel is delighted to be an official blogger for: