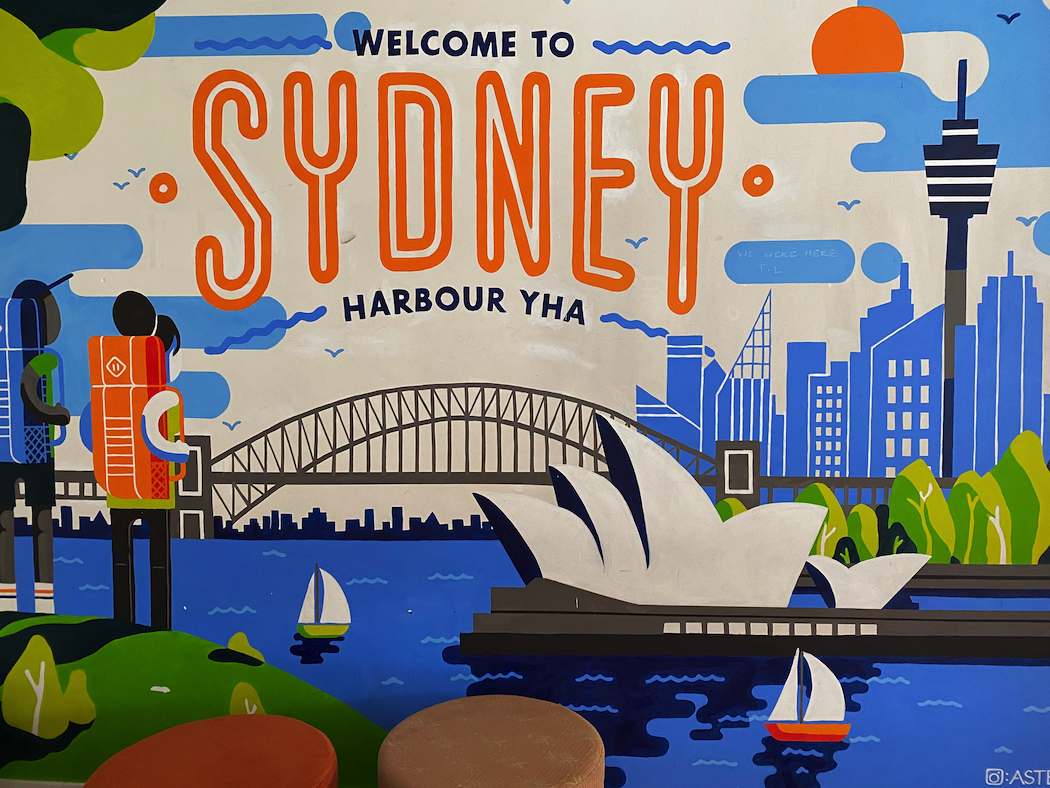 The more than 4,000 hostels in 60+ countries that belong to Hostelling International are often located in interesting and beautiful places like castles, historic buildings, log cabins, and beach houses. But one of the most interesting of all is right on our doorstep.
Sydney Harbour YHA, in the heart of The Rocks, is rich in history, stories and artefacts that provide a fascinating snapshot of colonial settlement in Australia. But that's not all. "We have the best view in Sydney," says manager Danny Avis. Stand on the rooftop terrace looking out over the Harbour Bridge and the Opera House, and you'll know exactly what he means.
The truth is, something like Sydney Harbour YHA would never be built today. A property developer would come in and put up a skyscraper on one of the country's most valuable pieces of real estate. History would be relegated to a storage facility somewhere and conveniently forgotten about.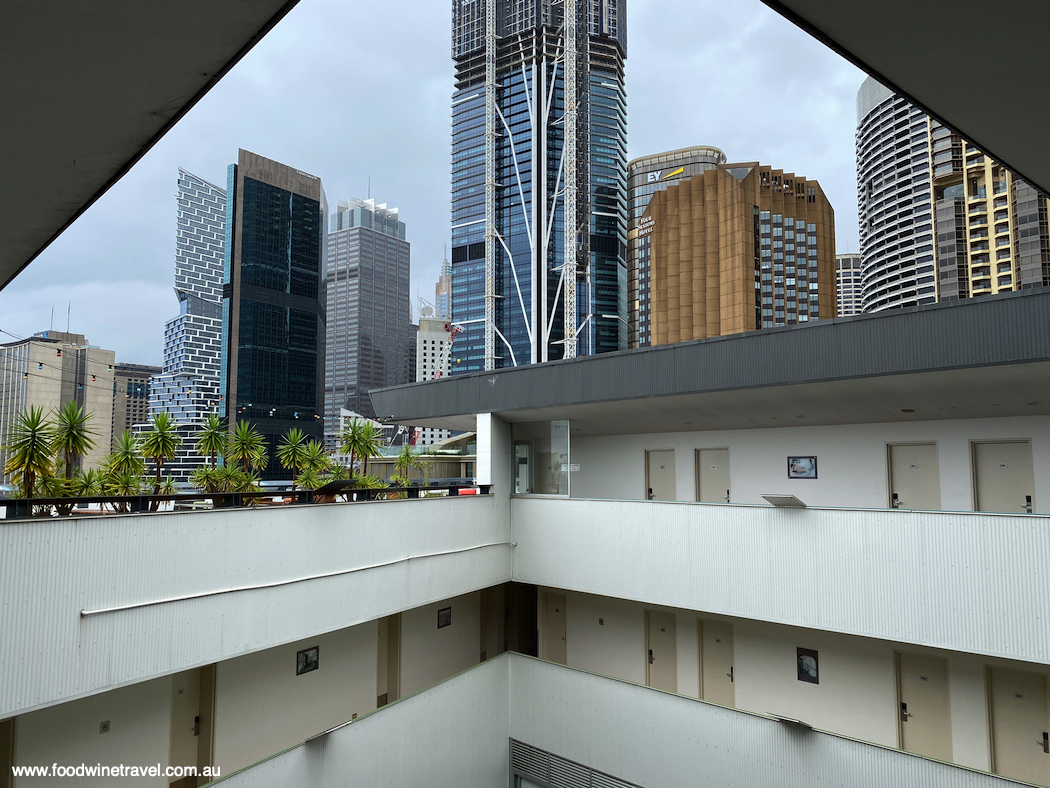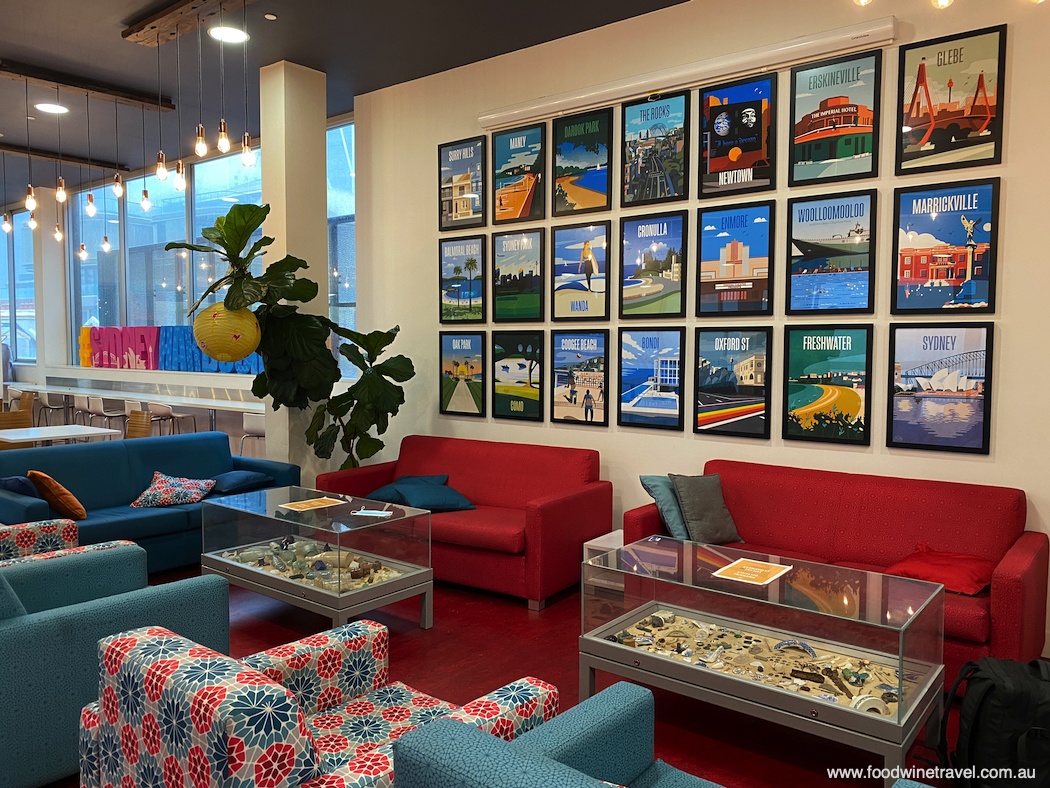 But back in the late 1990s when the NSW Government was working out what to do with the site, things were different. An archaeological project, the 'Big Dig', had not long been completed and YHA Australia tendered to build a hostel with an accompanying education centre.
"For whatever reason, we got lucky with the timing and were given a lease for 99 years," says Danny. Sydney Harbour YHA opened in 2009 with 106 rooms providing accommodation for 354 guests. Being purpose-built meant that all the rooms – a mix of doubles/twins, family rooms and four to six bed multi-share rooms – were able to have ensuite bathrooms.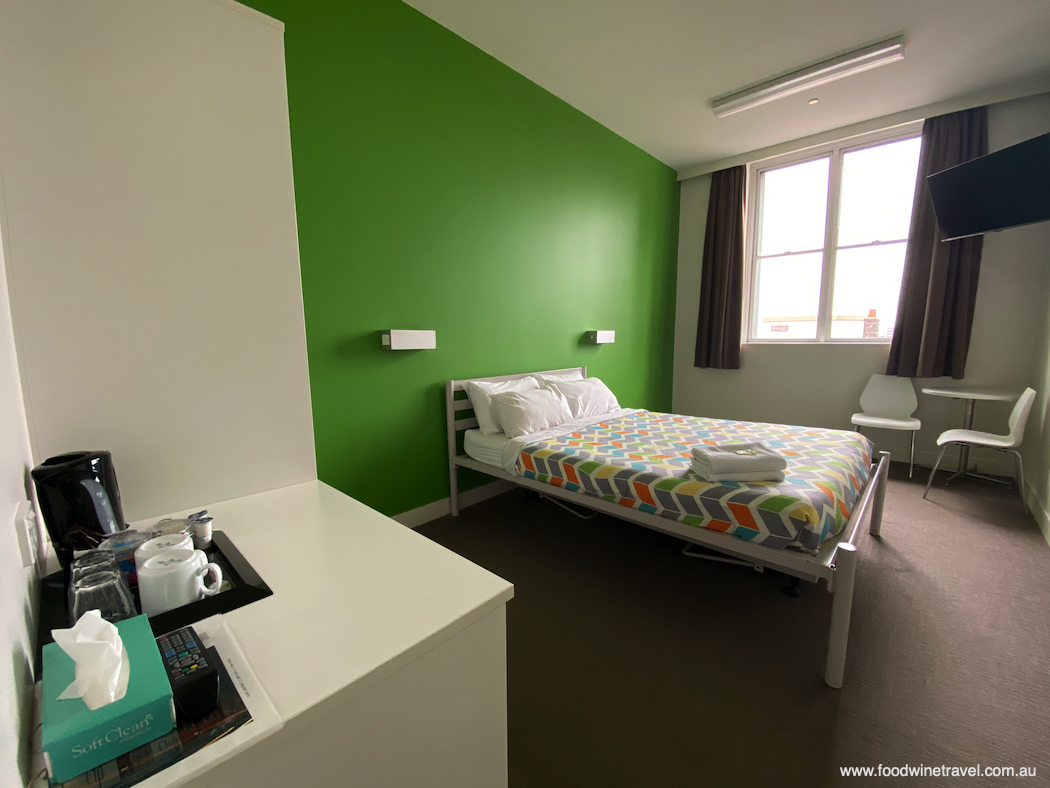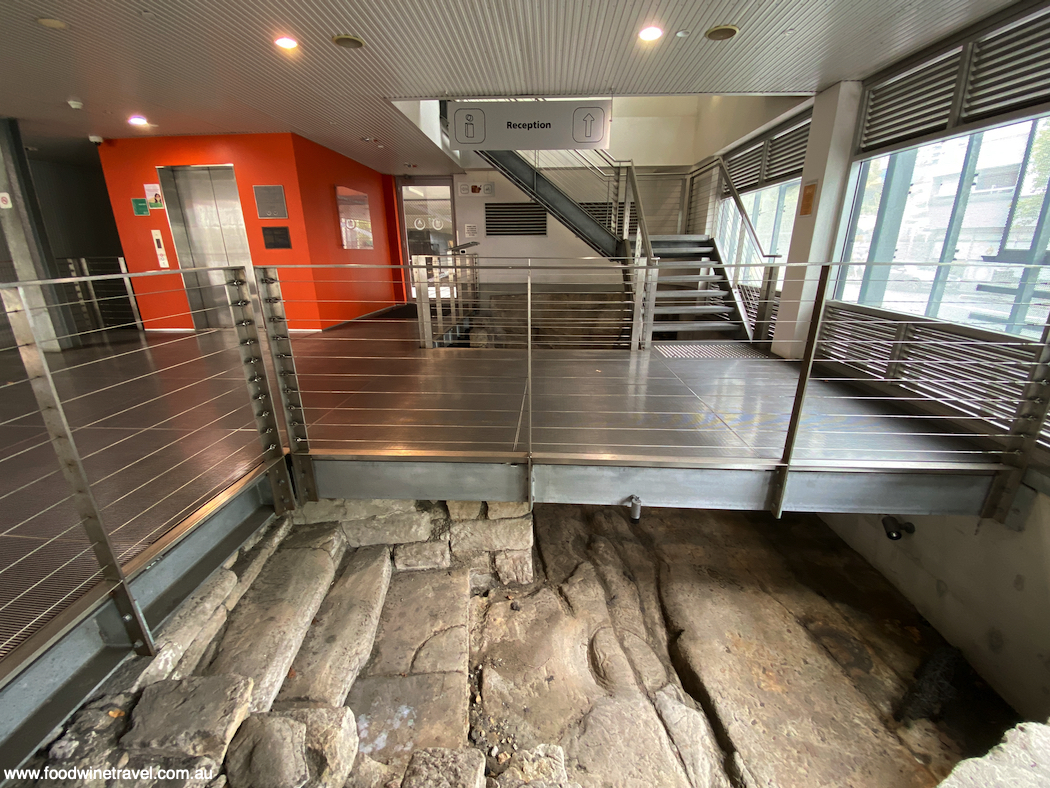 It also meant that state-of-the-art facilities and features for environmental sustainability could be incorporated into the design. This included the use of sustainable materials, waste streams and recycling, solar panels for electricity and hot water, a huge rainwater tank providing grey water for toilets, control over the air-conditioning system (if a window is left open, it won't work), and public spaces that get so much natural light that minimal lighting is needed.
A requirement that the building could touch only 3% of the site and that archaeological remains on the site be preserved also influenced the building's design. "Architecturally it's quite unique," says Danny. "It was almost like which parts of the ground we could disturb determined what shape the hostel became."
Perched on pillars, two distinct parts of the building rise up several floors, each one wrapping around open space (one roofed, the other open to the elements) looking down over the remains of some of Sydney's earliest colonial houses. Interpretive panels outline the area's history and show how it looked from the same perspective in times past.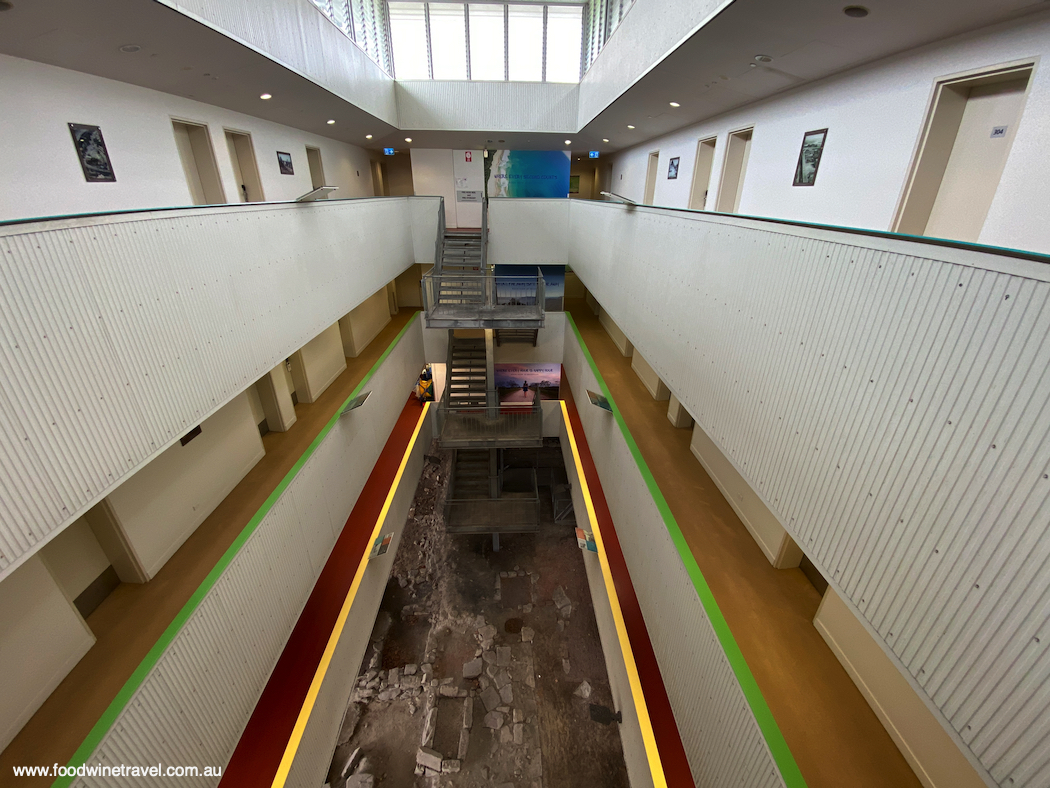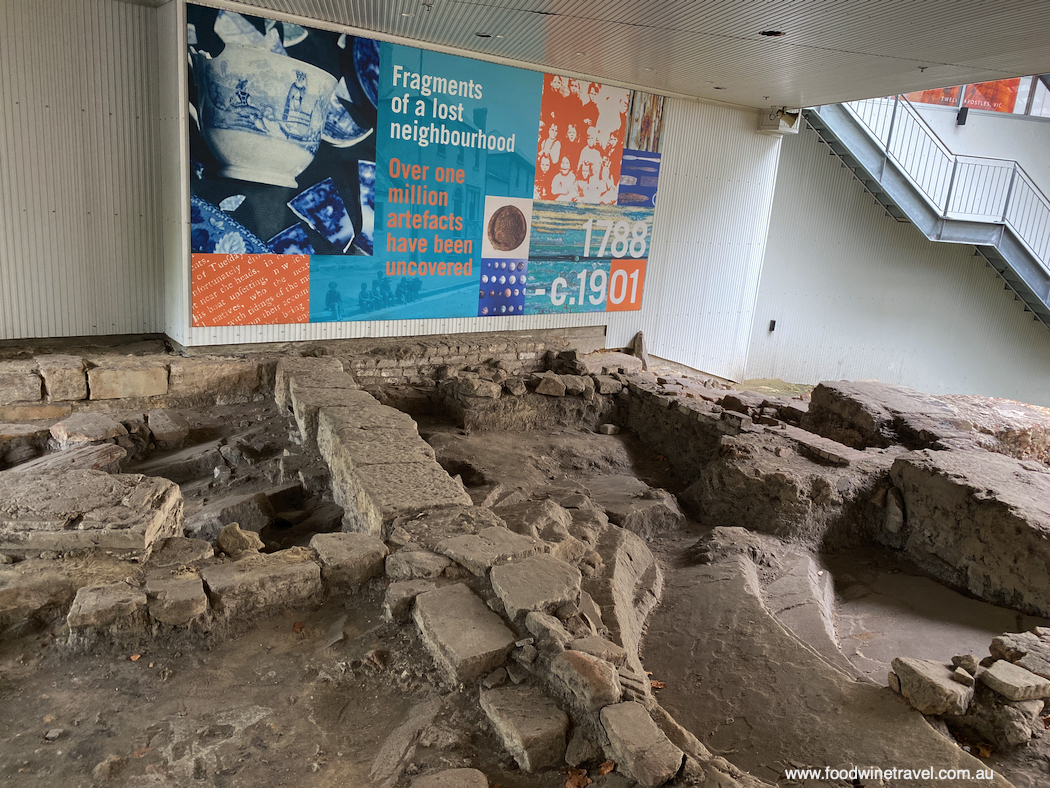 Not everyone who stays is interested in the history of the site. "We get a lot of people saying, 'when are you going to finish the building down there?'," says Danny. "A lot of people from overseas say, 'this is only 200 years old and my house back home is 400 years old'. But it's a unique part of this hostel and a unique part of Australian history. It's very important in Australian terms."
Less than a kilometre from where the First Fleet landed in 1788, the site has remnants of more than 30 of Sydney's earliest colonial houses. With officers and soldiers settled around the cove below, convicts were sent up into the rocky ridges where they cut laneways and terraces that still exist today. Tents and later houses were erected, along with shops, pubs, a butchery and bakery.
Immigrant families from Ireland, England, Scandinavia and other parts of Europe moved in, and The Rocks became one of the most densely populated parts of Sydney. A low-income area, by the late 1800s it was regarded as a slum, full of crime and unwanted activities. The arrival of Bubonic plague in Sydney in 1900 gave the NSW Government an excuse to move in and clear the area.
The site where Sydney Harbour YHA now stands was used for little more than bus and carparking up until the time of the 1994 archaeological dig, when more than a million artefacts were found, many of which are on display in The Rocks Discovery Museum (highly recommended for visitors who want to learn more about the area).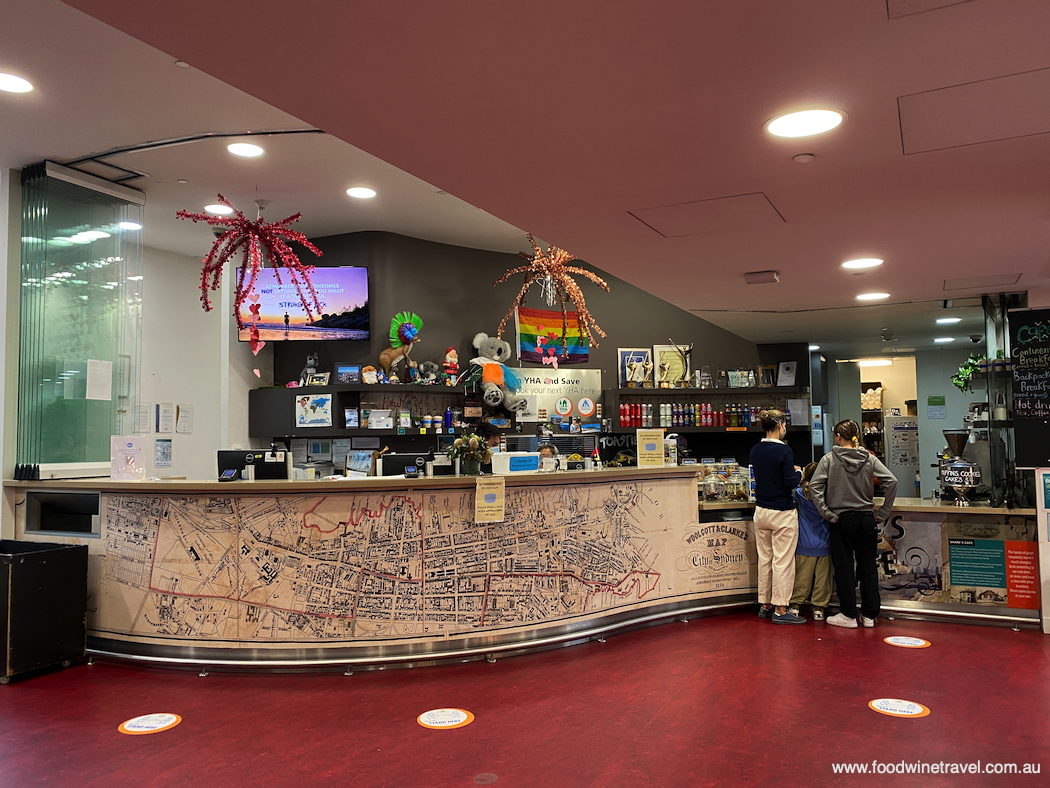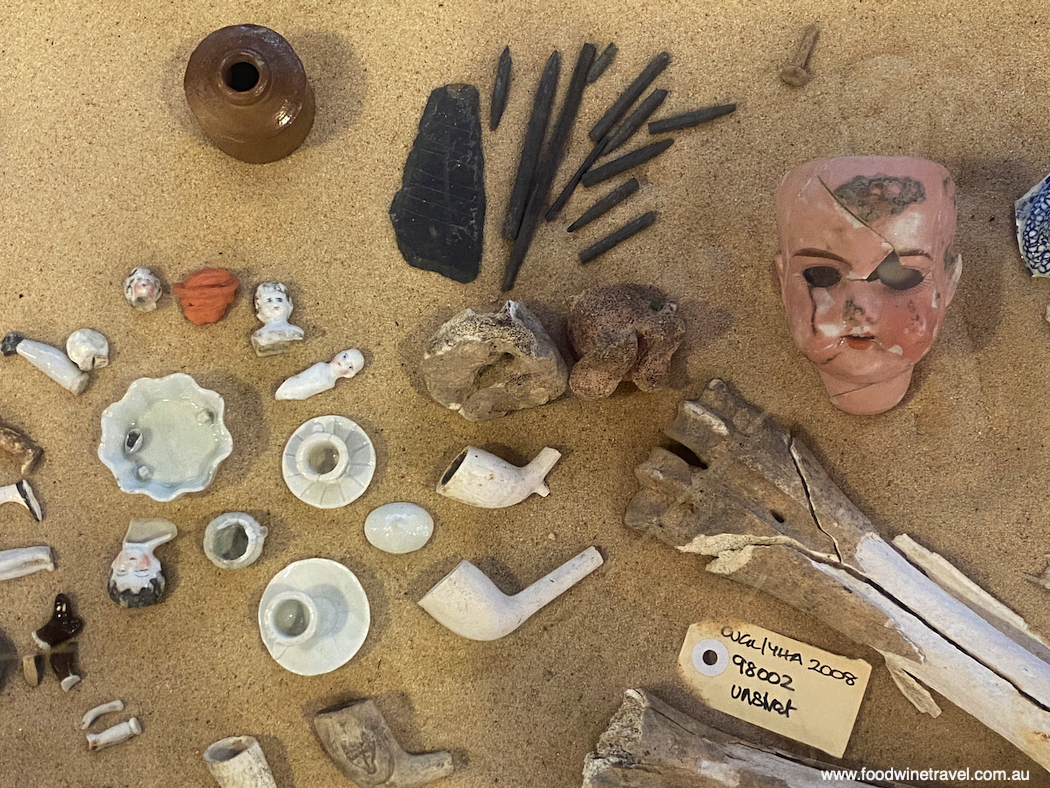 Some of the artefacts are also displayed in the hostel's common areas – fascinating for history nerds like us, little more than a curiosity for some of the guests. Broken crockery, toys, pipes and other household detritus are not what you'd expect to find in a hostel lounge. That's just one of the surprises for people like us who haven't stayed in hostel accommodation for many years (many more than we care to remember). The biggest surprise of all is how quiet and comfortable it is.
Our spacious private room – labelled Premium because it has a view of the Opera House – has a very comfortable double bed, an ensuite bathroom, and tea and coffee making facilities. It has everything we want for a comfortable overnight stay, right down to free fast wi-fi and bedside lamps with power points and charging points. Even the shared dorms have individual lockers with power points because, as Danny says, "you can't have too many charging points these days".
There's a guest kitchen we could use if we wanted to, though with so many pubs and restaurants on the hostel's doorstep it's hard to imagine it gets much use. There's also a café, called Shares after the Share family who ran a café on the site way back when. "We think it's the oldest café in Australia," says Danny. "It didn't have the branding that businesses have today. It was just known as the café that the Share family run."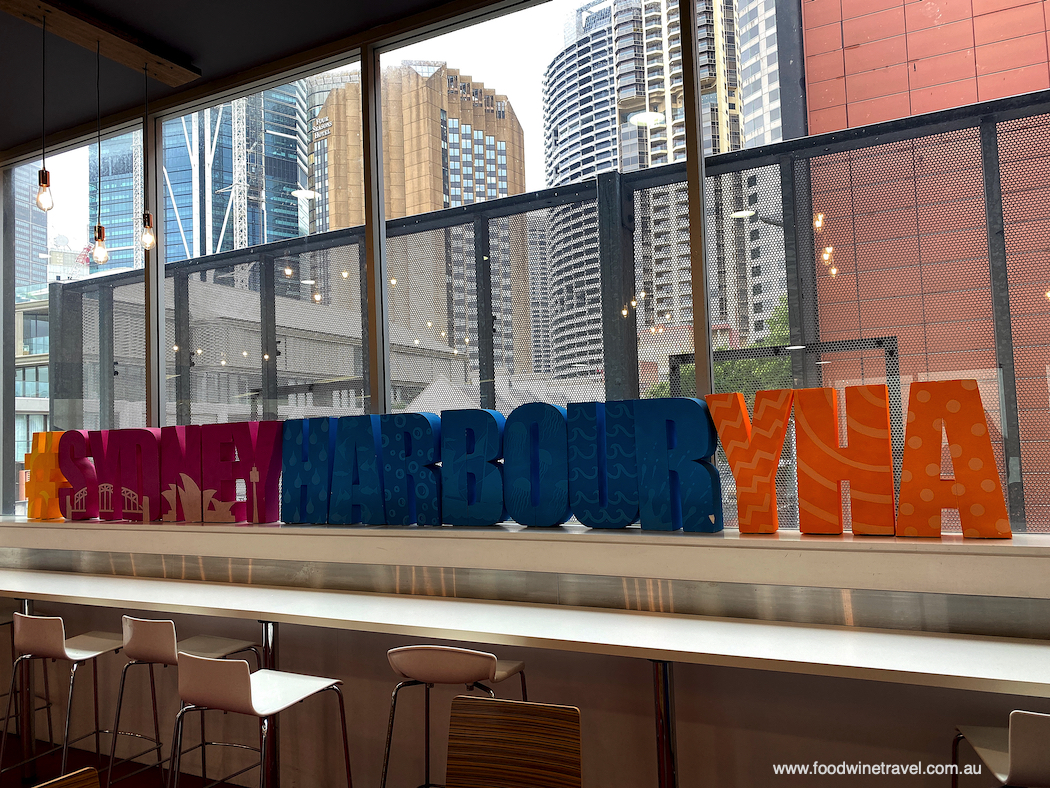 A map of early Sydney graces the reception desk (open 24 hours) and there's a very spacious light-filled lounge for relaxing in. The hostel encourages people to travel by public transport but for those who come by car, there are two public carparks nearby. Little street parking is available and it is expensive.
Every guest who stays at Sydney Harbour YHA pays a small fee (currently $1.30) which goes towards preservation and interpretation of the site. An archaeologist /education officer is on staff and the hostel has an education centre that runs programs for visiting school groups. During the day, people can stop by to see the archaeological remains and interpretive panels even if they're not staying in the accommodation.
Sydney Harbour YHA is possibly the world's most awarded hostel with a string of accolades in the fields of heritage, education and tourism. It received a Jury Commendation for Innovation at the 2011 UNESCO Asia-Pacific Heritage Awards for Cultural Heritage Conservation.
We thoroughly enjoyed our stay here and can attest that all these accolades are richly deserved. For as Danny says, "For visitors to stay in the same place as the first international travellers to Australia is a unique experience and one that deepens their understanding of some of the developments and changes that have made Sydney into the city it is now."
If you go:
Sydney Harbour YHA
110 Cumberland Street
The Rocks, Sydney NSW
Australia
+61 (0) 2 8272 0900
Bookings: www.yha.com.au
With thanks to Sydney Harbour YHA for hosting our stay. We stayed in Room 234.