Australia is home to the oldest living culture on Earth and every part of the country has Aboriginal stories and experiences that are unique to it. For visitors to Queensland's Sunshine Coast, it's an opportunity to make connections with the Kabi Kabi and Jinibara people, Traditional Owners of the land who share their stories, traditions and culture in an array of experiences, enterprises and artistic endeavours. Here are some of the best Indigenous experiences.
Horizon's dedicated First Nations program
Mark the Horizon Festival in your diary: 27 August to 5 September 2021.  The Sunshine Coast provides a beautiful backdrop for a 10-day program brimming with arts and cultural events. A dedicated First Nations program will inspire and move you with dance, live music, film, comedy, spoken word and theatre.
Dawn Awakening, the flagship First Nations event, will be held as the sun rises over the ocean at Coolum, featuring local First Nations artists in a moving performance of remembrance, dreaming and ritual. Dawn Awakening is a free event but you need to register. Festival tickets and bookings will be available from 17 June.
---
Dreamtime stories on an eco cruise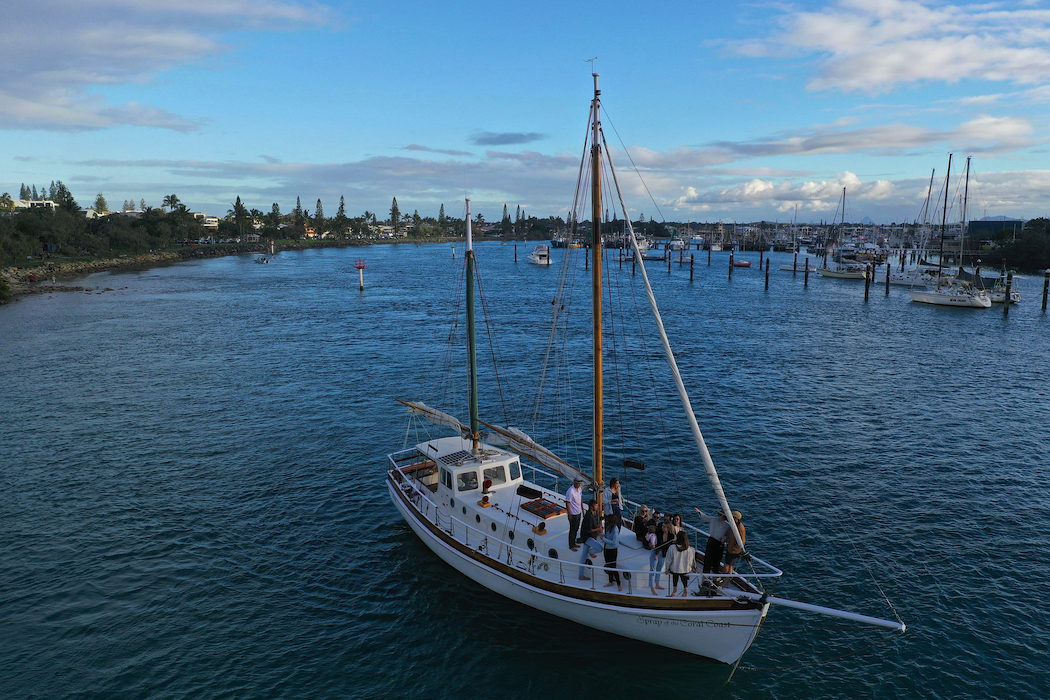 Learn the stories, traditions and culture of the Sunshine Coast's first eco custodians, the Kabi Kabi people, on board Saltwater Eco Tours. This new Indigenous experience highlights sites of cultural significance and places where Dreamtime stories and songs originated. Guests are invited to sample bush tucker including fresh local seafood. The tour takes place on board a restored century-old sailing vessel called Spray of the Coral Coast and is the vision of Simon Thornalley, a young Indigenous man of Torres Strait Island descent. Saltwater Eco Tours also offer sunset tours and private charters.
---
Cultural and spiritual insights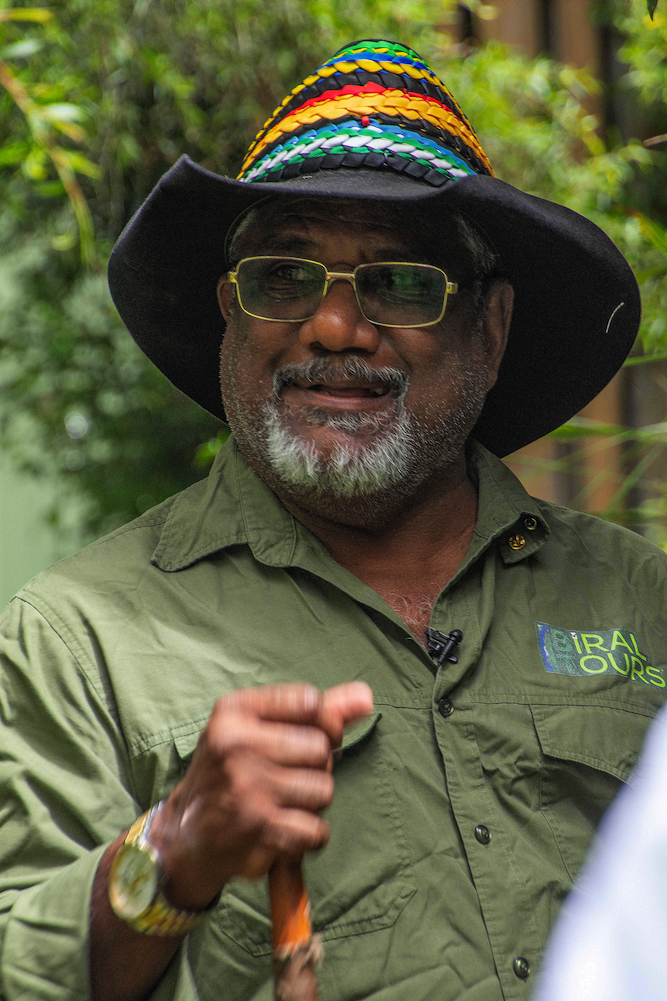 Biral Tours offer cultural and spiritual Bush Walkout Tours on the tribal lands and sacred waterways of the Undumbi and Giggabara language groups of the Kabi Kabi tribal nation. The business is owned and operated by Kabi Kabi elder, Tais K'Reala Randanpi. During the tours, you will get a better understanding of how First Nations people once lived and survived in the region.
---
The full immersion experience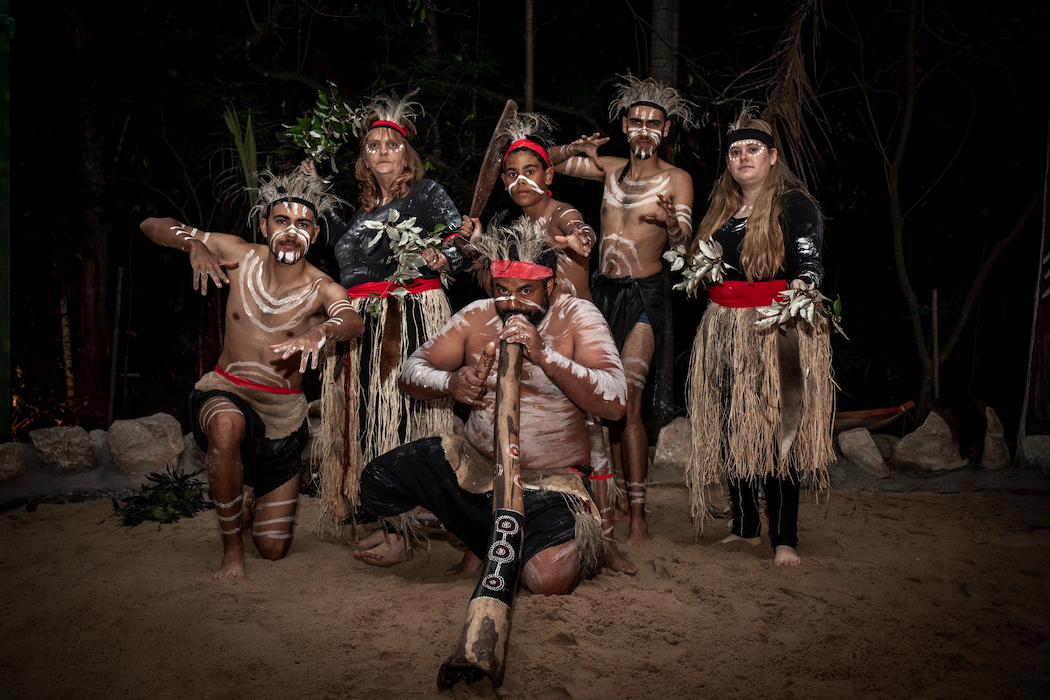 Triballink is located in the Sunshine Coast hinterland town of Mapleton. Its day program includes a workshop on artefacts and traditional customs, live dance or storytelling, as well as a shared bush tucker experience tasting kangaroo, emu, local greens or traditional fruits and jams. You can also take part in their night Dreamtime Immersion experience, which includes Stories of the Dreaming, traditional and contemporary dancing by the Sunrise Dancers and a bush tucker supper.
---
Craft beers with a nod to ancient heritage
Adam Tomlinson's vision of establishing a craft brewery began during a craft brewery tour in the USA back in 2008. Last year, his dream was realized with the opening of Stalwart Brewing Company at Nambour. The craft brewery, in the heritage-listed Club Hotel on Currie Street, produces a range of ales, two of which draw on his Navajo Indian and Kabi Kabi heritage.
Stalwart's core range of beers reflects Adam's diverse ancestry. The Sacred Chief honours his great great great grandfather, a Navajo Indian from America's mid-west who migrated to Australia in the 1800s during the Gympie gold rush. The Dreamtime Warrior is a golden ale honouring his great grandmother who was a Kabi Kabi woman from the Sunshine Coast.
---
Other great enterprises to check out
Dale Chapman, of My Dilly Bags, works with Aboriginal artisan creators and Aboriginal communities that grow and harvest bush tucker ingredients.
Ochre Bee offers spiritual based workshops and cultural experiences.
Art of String Theory brings together Dreaming, Nature and Mathematics with ancient string finger art for educational, artistic and personal growth purposes.
This is not a sponsored post, but we'd like to thank Visit Sunshine Coast for the information and images used in compiling this post. Photos are used with the permission of Visit Sunshine Coast.