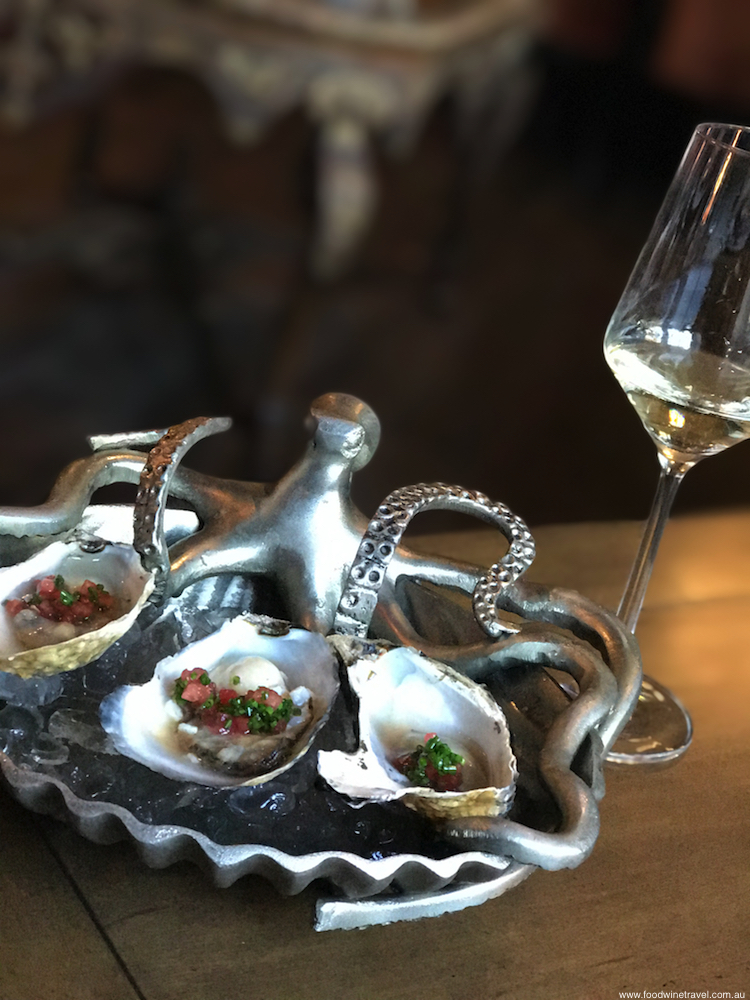 I love doing our annual round-up of top experiences. It reminds me that gastronomic treasures can sometimes be found where you least expect them. And that simple food can be as pleasurable as fancy food, providing the ingredients are right.
Mullixhiu restaurant, Tirana, Albania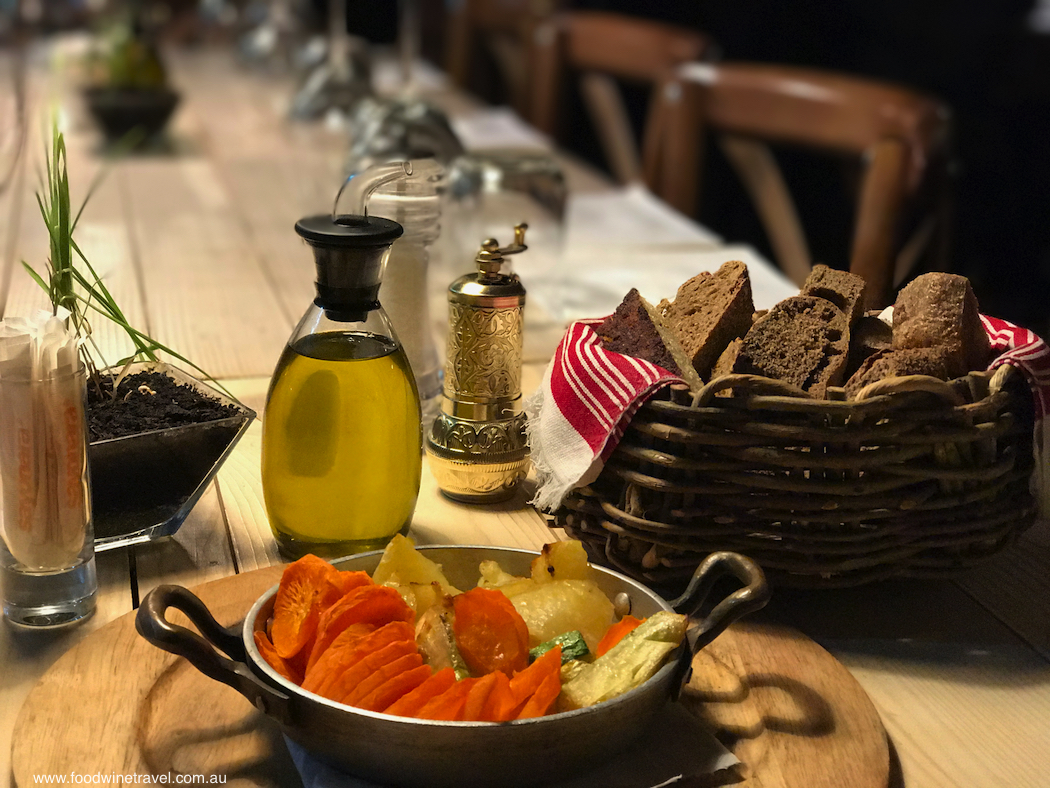 Dining in Albania was a revelation. We discovered many wonderful cafés and restaurants and by Aussie standards they were so cheap. But the biggest revelation was Mullixhiu, a restaurant in downtown Tirana run by chef Bledar Kola. It was recommended to us by the receptionist at the delightful Lowen Inn and it ticked all the boxes for us in terms of food, setting, price and philosophy.
When I saw the herbs growing near the entrance and a sign for the Slow Food movement, my heart skipped a beat. Then I saw the replica of an ancient flour mill in the window and was even more excited. Mullixhiu means 'miller' and the restaurant grinds its own flour and makes its own bread. In this rustic-chic setting, we dined on roast goat and duck, garden-fresh salads, appetizers, dessert and local wine, paying the equivalent of $AUD28 for the two of us. Albania, we love you.
Lili restaurant, Berat, Albania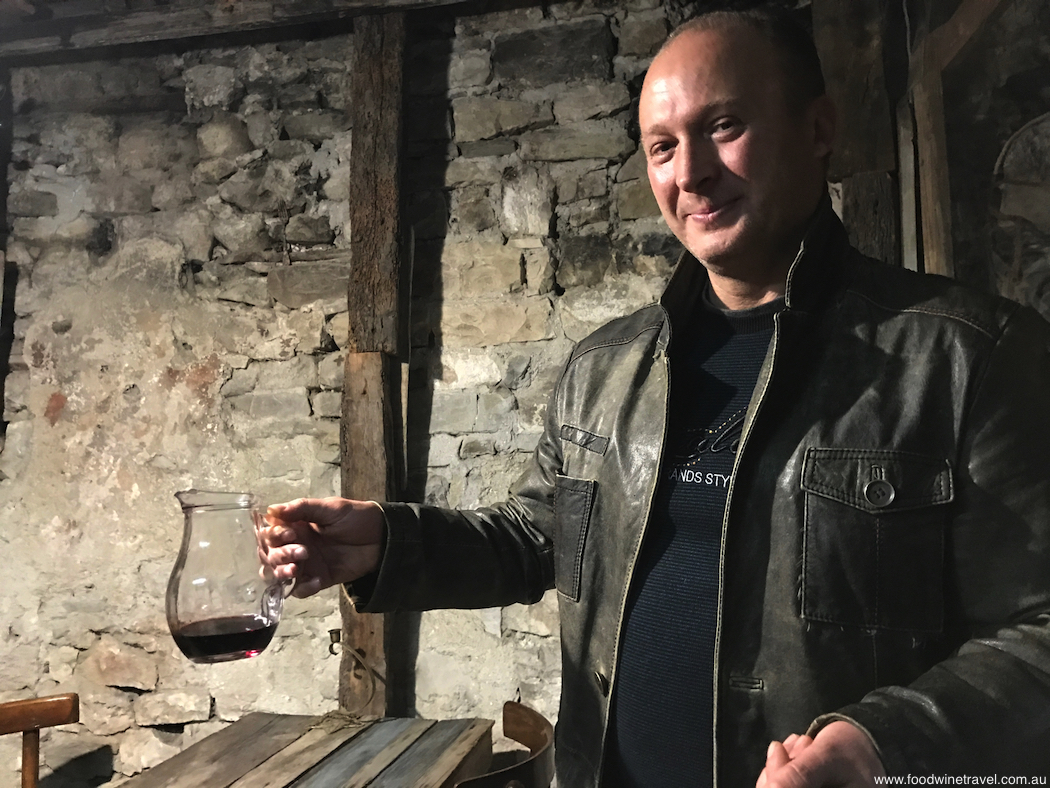 Lili is about as far removed from Mullixhiu as you can get, though the philosophy of being true to its Albanian roots is the same. Lili is an abbreviation of the owner's name, Illiya Theodhori, and this tiny 8-seater restaurant with just three very rustic wooden tables is in the backyard of his home in the cobbled laneways of Berat. His wife, Mirela, cooks the sort of food they eat every day, and his mother, a cook for 40 years in the Communist era, sells her jams, marmalades and olive oils from a house across the road.
A gas heater, rolled-down plastic walls, homemade wine and shots of raki kept us warm as we dined on tomatoes filled with rice and herbs, lamb meatballs, pork filled with cheese, and gjize ferges, an egg dish made with ricotta and goat's cheese. Opened in May 2016, the restaurant has already made it on to Trip Advisor but Albania is not yet overrun with tourists and thankfully Lili remains an authentic experience.
BTM Gusto tasting, Puglia, Italy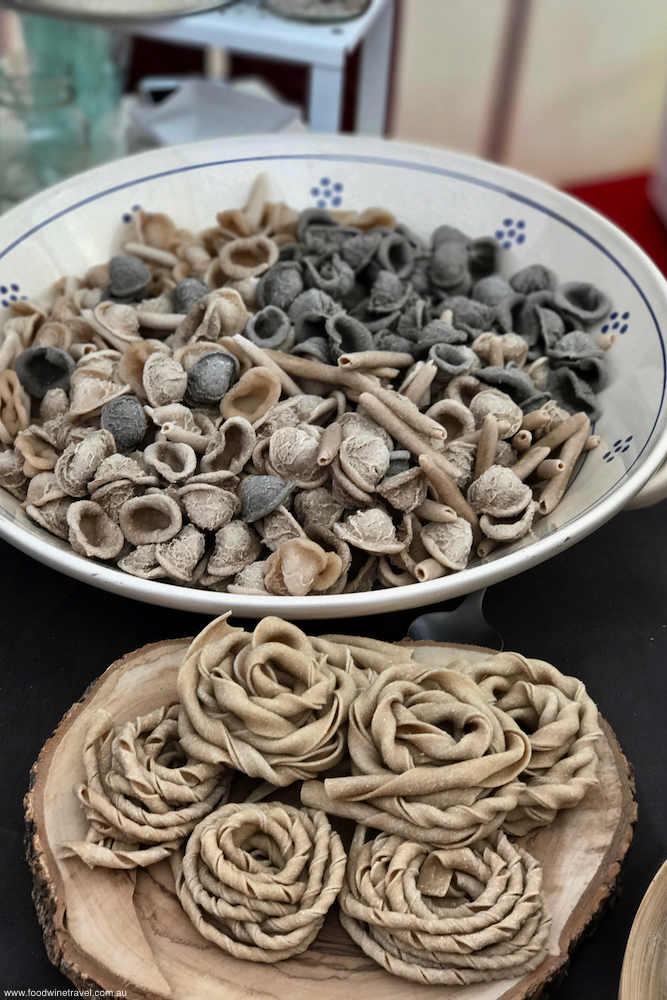 In February, we were honoured to be invited to attend BTM Puglia, a Business Tourism Management event attended by tourism operators, buyers and a select few bloggers and influencers. BTM Gusto was designed to shine the spotlight on the food and wine of Puglia, the region occupying the heel of Italy's boot. Over lunch on day two, a group of artisan producers assembled in the forecourt of the Carlo V Castle in historic Lecce to talk about their businesses and offer tastings of their products.
The olive oils, wine, beer, pasta, cheese, pastries, grains and other products were exquisite. Black chickpeas are an ancient legume and Vito Proscia is the only producer of them in Puglia. He spoke enthusiastically as we tucked into ravioli filled with chickpea puree, washed down with Taranto beer and biodynamic Espira Fiano wine. Most memorable taste sensation: Malta di biera, cheese fermented in beer, eaten with a tiny dollop of lemon and orange curd from Masseria Cinque Santi, a 'biologica' farm.
Masseria Montenapoleone, Puglia, Italy
We could have moved into this place for the long haul. Agritourism at its finest, this 500-year-old organic farm in Pezze di Greco has been meticulously restored into a 21-room hotel and 35-hectare working farm. The smell of wild rosemary and a sea breeze accompanied us as we drove up the long avenue leading to one of two gorgeous restaurants on the property.
A sumptuous repast awaited, but it was hard to avert my eyes from the amazing bitter marmalade tart and the Aperol Spritz served in mason jars. The owner of Masseria Montenapoleone, Giuliano Monteneve, said most of the food was grown on the property. "What we don't produce we buy from neighbours with the same philosophy. The idea was to create a place where we could share with our guests the Apullian lifestyle," he said.
Sidart restaurant, Auckland, New Zealand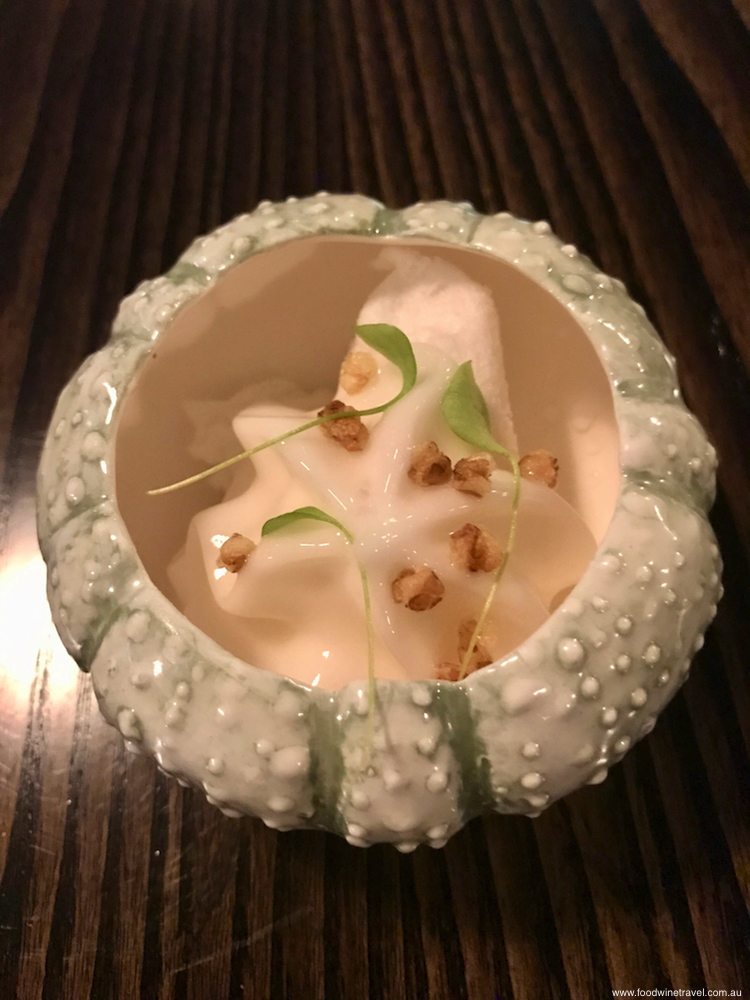 A special dinner celebrating a significant birthday took us to Sidart, one of Auckland's finest restaurants with imaginative food and excellent service. Every plate and every mouthful of Sid Sahrawat's food excites, enthralls and entertains. The set 7-course 'Discovery Menu' is actually about 12 courses once you add in appetisers that the chefs surprise you with.
Menu descriptions such as "Almond, lemon, lychee" and "Blackcurrant, olive, thyme" fail to convey how each dish is a work of art. "Comte, date, sumac" is shaped like a cigar, filled with a custard made from Comte cheese and served with date puree. Other highlights were a tiny bowl of shiitake broth with white soy and kaffir lime; and a dish of Parmesan icecream with black garlic and Sauternes.
Truffle chips, Waiheke Island, New Zealand
Could these be the best French fries we've ever had? Possibly. We had these handcut truffle potato chips while we were sitting on the terrace at Tantalus Estate, a pretty vineyard and cellar door on Waiheke Island, a short ferry ride from Auckland. We shared a lovely starter of chicken liver parfait with pear puree, but it was the truffle chips that really won us over. They were heaven with Tantalus's buttery, creamy Reserve Chardonnay, a wine that you almost need to take out a small loan for.
Truffle dinner at Watt Brisbane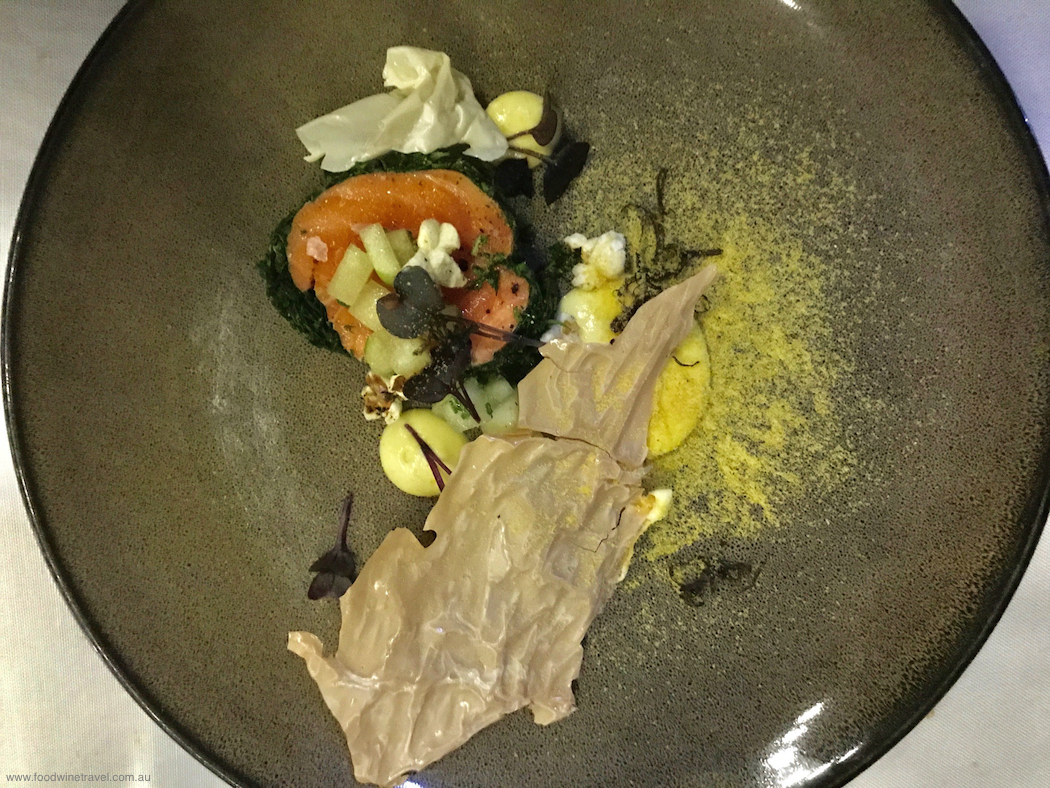 Watt, the restaurant downstairs at Brisbane Powerhouse, occasionally hosts what it calls its 'Dinners with a Difference'. This truffle-themed dinner used truffles from Terra Preta Truffle Farm near Braidwood, NSW. It was a thrill to learn that the truffles came from a farm we had actually visited. Head chef Michael Harris used the truffles in six superb courses, including duck, octopus and trout dishes. We were taken aback by the appearance of the crackers served with goat's curd and truffle shavings. Made from dehydrated carrot, they were enormous (ours looked like a big fish). The Valrhona chocolate dessert was a ball of white chocolate filled with vanilla mousse, with chocolate sauce poured over it at the table.
First & Oak Restaurant, Solvang, USA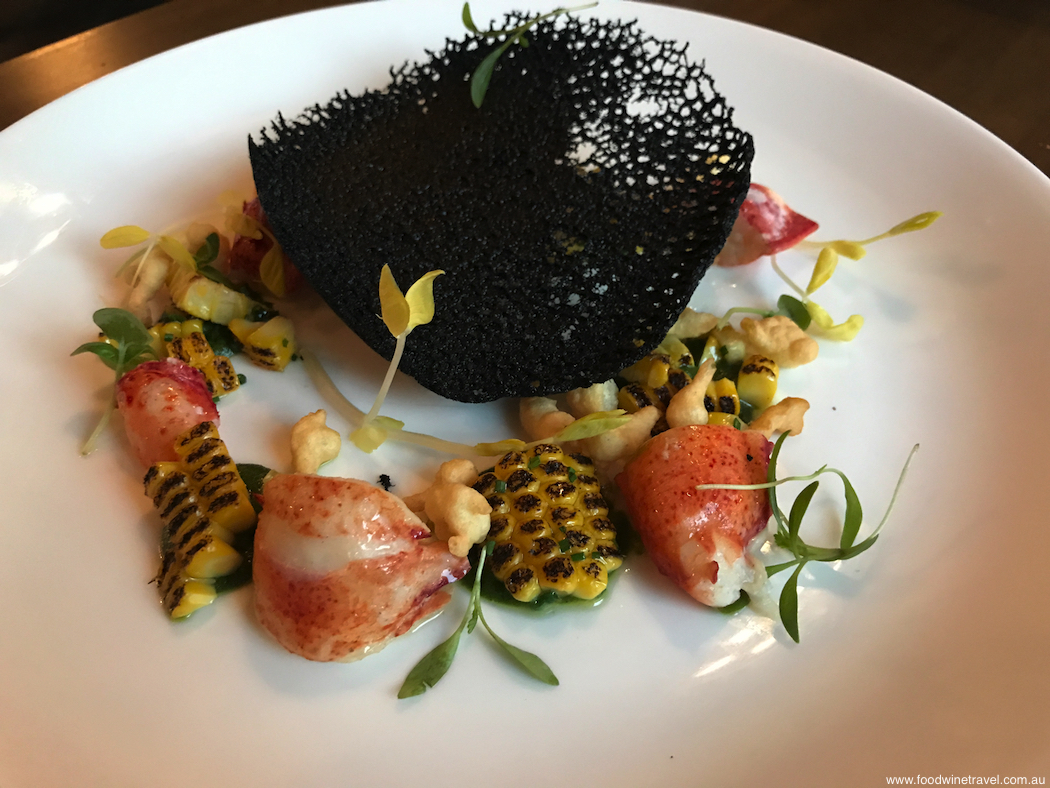 We had another surprise chocolate ball dessert at First & Oak in the quaint Californian town of Solvang. This one was served on a bed of peanut powder and when cracked open revealed a mousse with chunks of poached pear. Whimsical and delicious! Despite Solvang being at the heart of Santa Ynez Valley wine country, the sommelier selected a Yalumba Museum Show Reserve Muscat to go with the dessert – or perhaps that was a nod to his Aussie diners. We liked this restaurant a lot. On the ground floor of The Mirabelle Inn, it is small, cosy and classic-looking with padded banquette seating, heavy patterned wallpaper, and a gorgeous floral arrangement on an antique table in the middle of the room. The dishes are creative, exciting and highlight local ingredients.
Burrata, Gelato, Fish – Lipari, Italy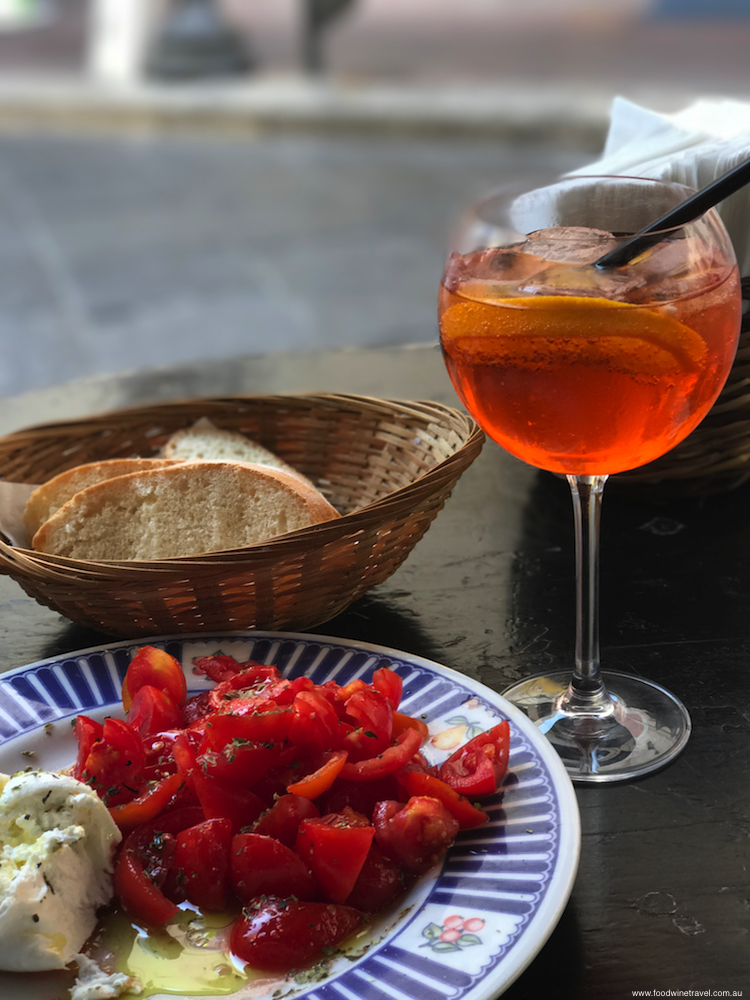 I'm finding it hard to narrow down my favourite food experiences on Lipari, one of the beautiful Aeolian islands in Italy. The seafood, of course, was special – we had excellent fish and squid at La Conchiglia and at Trattoria del Vicolo. And we made a beeline every day for Subba, a gelateria and pasticceria in Via Vittorio Emanuele, where the gelati is to die for. But the winner has to be the plate of burrata and fresh tomatoes that we had at DiVinoinVino, a little enoteca up the road from Subba. Sitting at wine barrels drinking Aperol Spritz and watching the passeggiata, we shared a plate of creamy burrata and the ripest of ripe tomatoes drizzled with olive oil. Divine.
Cooking With The Duchess, Palermo, Italy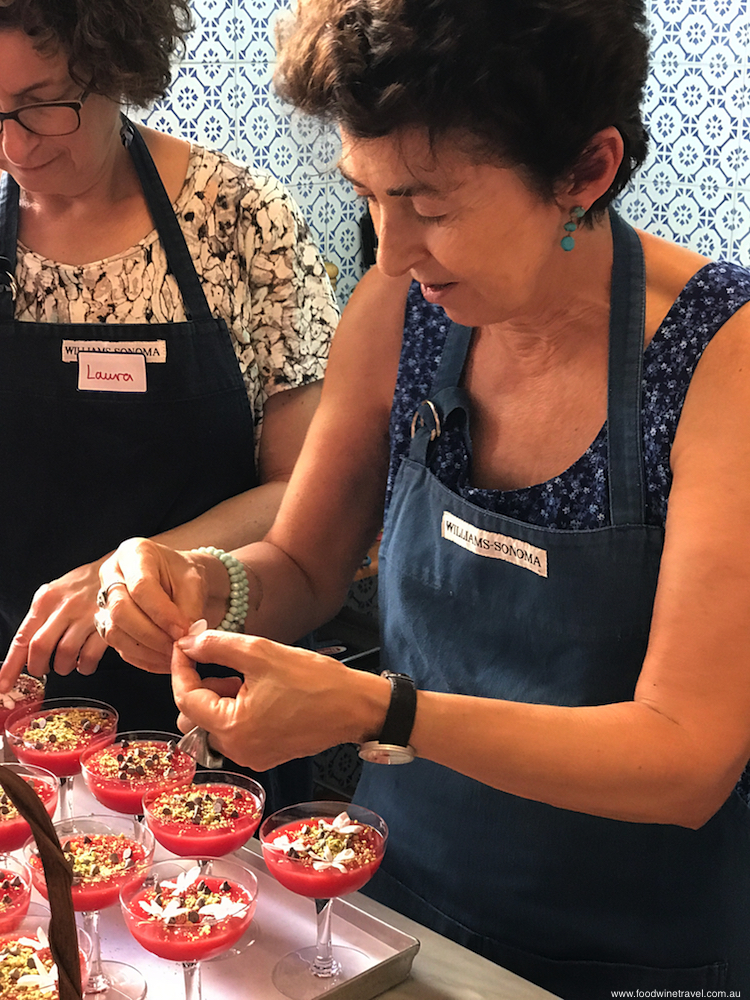 What a joy to meet the Duchess of Palma, Nicoletta Polo Lanza, a gracious hostess and wonderful cook who holds cooking classes at her palatial home built into the 15th century city walls of Palermo, Sicily. The 18th century palazzo was the last home of Prince Giuseppe Tomasi di Lampedusa, author of The Leopard, which gained world fame as a novel and movie. Over lunch in the grand dining room, I sat next to Nicoletta's husband, Gioacchino, the prince's adopted heir.
The conversation flowed as easily as the Sicilian wine, while we dined on pasta with fresh tomato basil sauce, swordfish bought from the market that morning, and a showstopper gelo di mellone (watermelon pudding) decorated with jasmine flowers from the terrace. Jasmine was introduced to Sicily by the Arabs and its scent lingers in Sicilian gardens on languid summer nights. This really was one of those 'pinch me to tell me it's true' moments.
Culurgiònes, Sardinia, Italy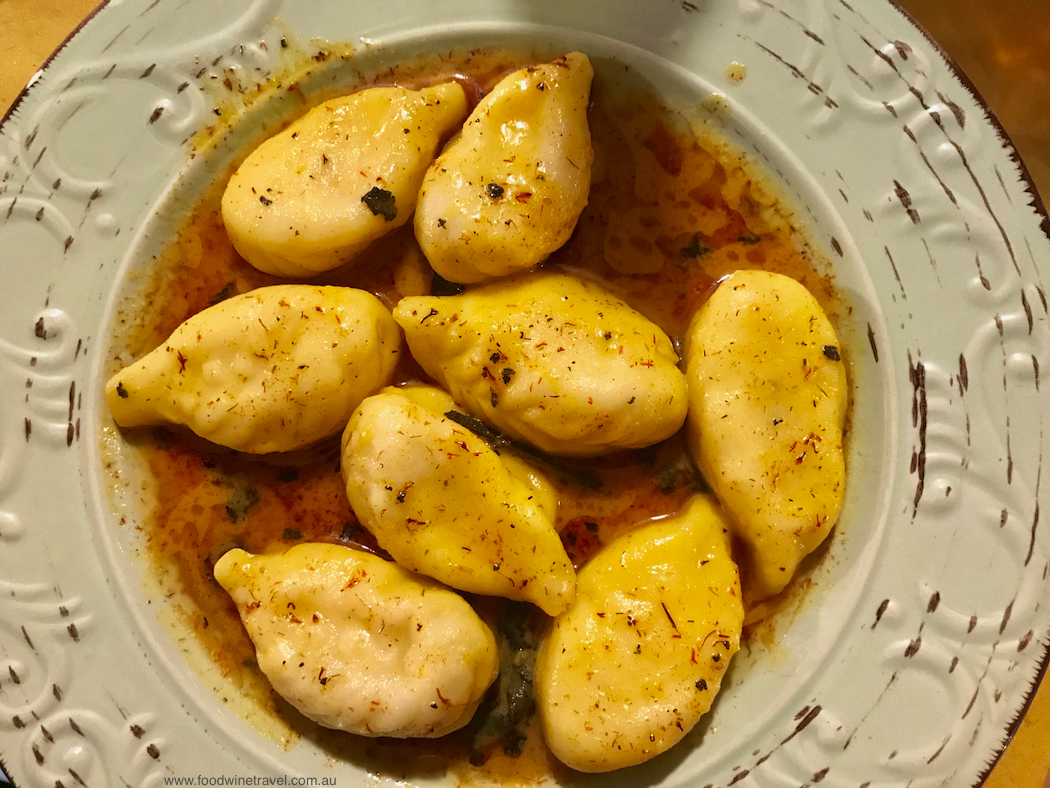 As with our experience in Albania, the recommendation of a good B & B host can be invaluable. Valerio and Cristiana, hosts of B&B Archè in the Sardinian capital, Cagliari, are real foodies and we are ever so grateful to them for the wonderful tips they gave us. On their recommendation, we popped into Su Cumbudi restaurant across the road from their lovely B&B, with a list of dishes to try including culurgiònes.
These are ravioli-like pasta, shaped like teardrops and filled with potatoes and pecorino (locally made sheep's milk cheese). The art of making them has passed down through the generations; it takes a lot of practice to pinch the edges together correctly. The restaurant served them in the traditional way, swimming in butter, sage and saffron. For these alone, I'd go back to Sardinia in a heartbeat.
Magnum dessert, Otis Dining Hall, Canberra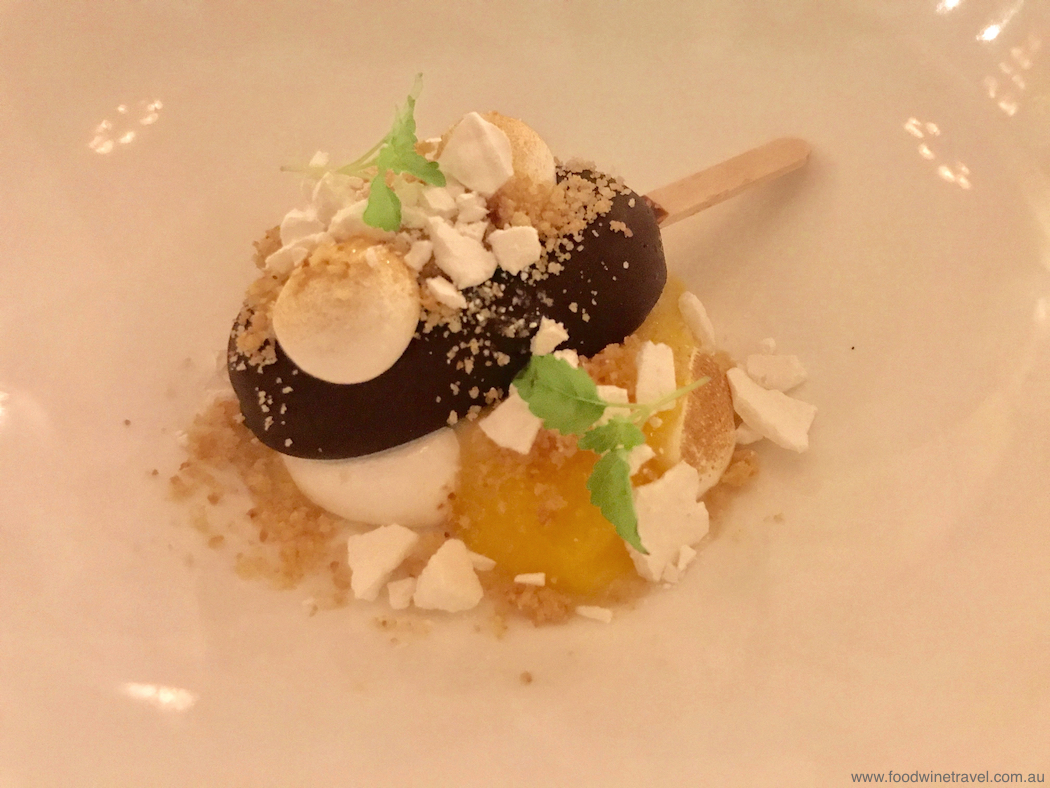 We ended the year on a high note with the 'Magnum' icecream dessert at Otis Dining Hall in Canberra. ('Dining Hall' is a weird name for a restaurant, isn't it?) All three courses were excellent but we especially loved the dessert of chocolate-coated icecream sitting on crumbled shortbread with splotches of lemon curd and meringue. It's always fun when a dish is both playful and delicious; you can see the chef has had plenty of fun with this one.
What was your most exciting food experience in 2017?
If you enjoyed this post, you might also like to check out our Top Travel Experiences from 2017.