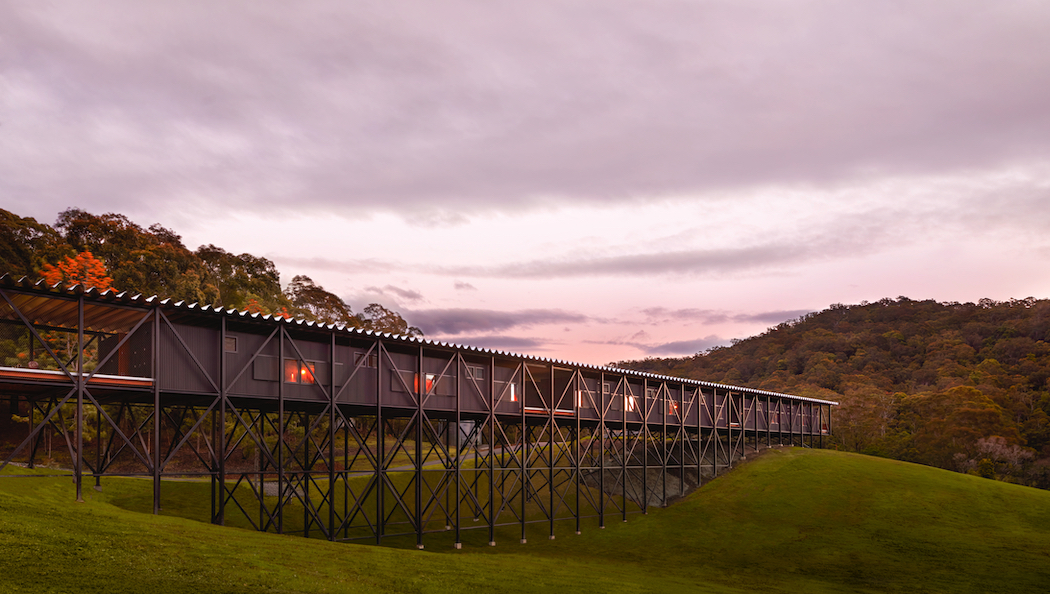 Mist swirls over the rocky cliffs and eucalypt-clad hills sweeping down to the Shoalhaven River. The evocative, mysterious, constantly changing landscape reveals the river's slow beauty. This is Bundanon, the property near Nowra that Arthur and Yvonne Boyd gifted to the Australian people in 1993 in one of the most significant acts of philanthropy this country has seen.
"You cannot own the landscape," Arthur Boyd once said. Nor could he "exhaust" it, he explained on another occasion. He continued to paint it, from memory, even when he was away from the New South Wales South Coast, turning out an extraordinary volume of work before his death in 1999 at the age of 78.
The Boyds first laid eyes on Bundanon (a Dharawal word for "deep valley") in 1971. It was love at first sight. A few years later they bought Riversdale, a little further along the river, and in 1979 they bought Bundanon itself. Later still, they acquired a third Shoalhaven property, Eearie Park, in partnership with Sidney Nolan, Boyd's brother-in-law.
It took their landholding to more than 1,000 hectares, most of it pristine bush, with a few colonial buildings scattered across a vast area, including a gracious 19th century homestead (currently closed for renovation).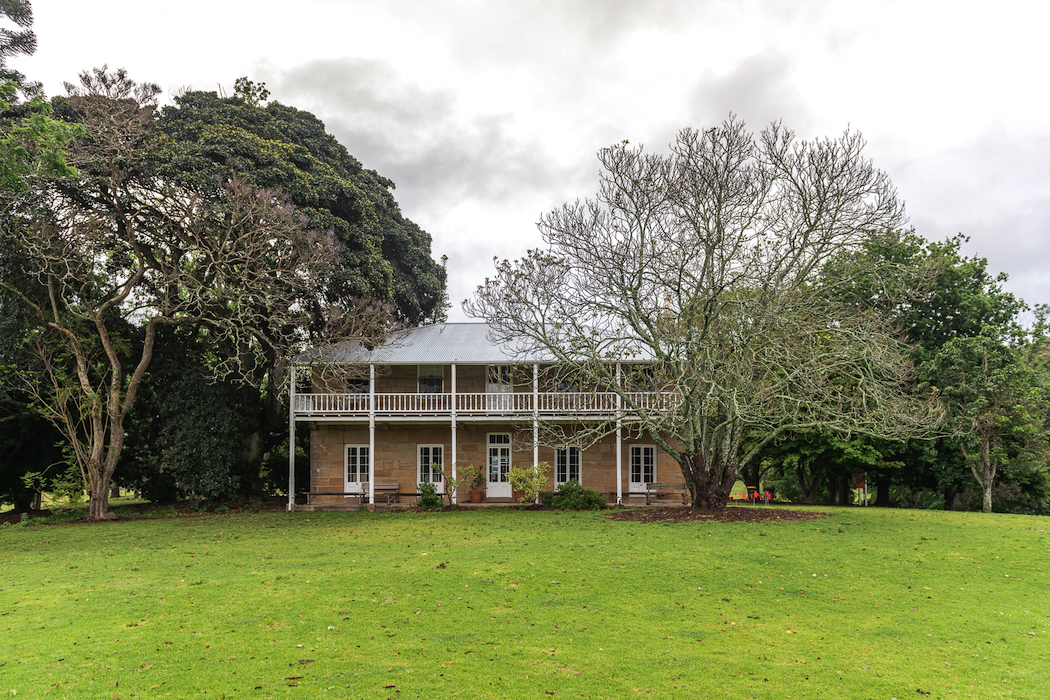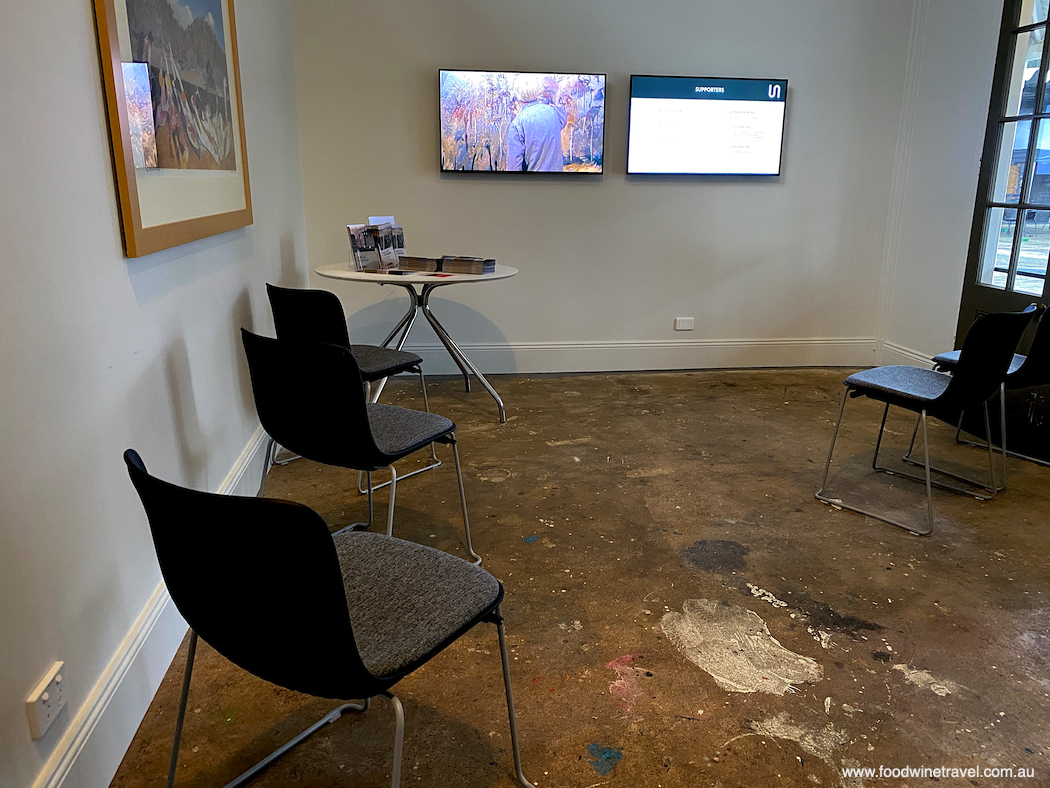 Boyd was incredibly prolific, painting almost every day, and some of his most famous works were created here. His original studio – a modest weatherboard building in a cluster of colonial buildings on the Riversdale site – remains to this day, where it is used as the visitor centre, still with its bare concrete floor, splattered with his paint.
The larger studio he moved to after he and Yvonne bought Bundanon homestead is reached via a 12-kilometre drive through the bush. In January 2020, this entire treasure – including a collection of works estimated to be worth more than $40 million – came perilously close to being lost when it was almost overrun by bushfire. A handful of people from the Bundanon Trust evacuated the most valuable works by hand, into a truck that only just made it out in time. The fire came to within a kilometre of the homestead.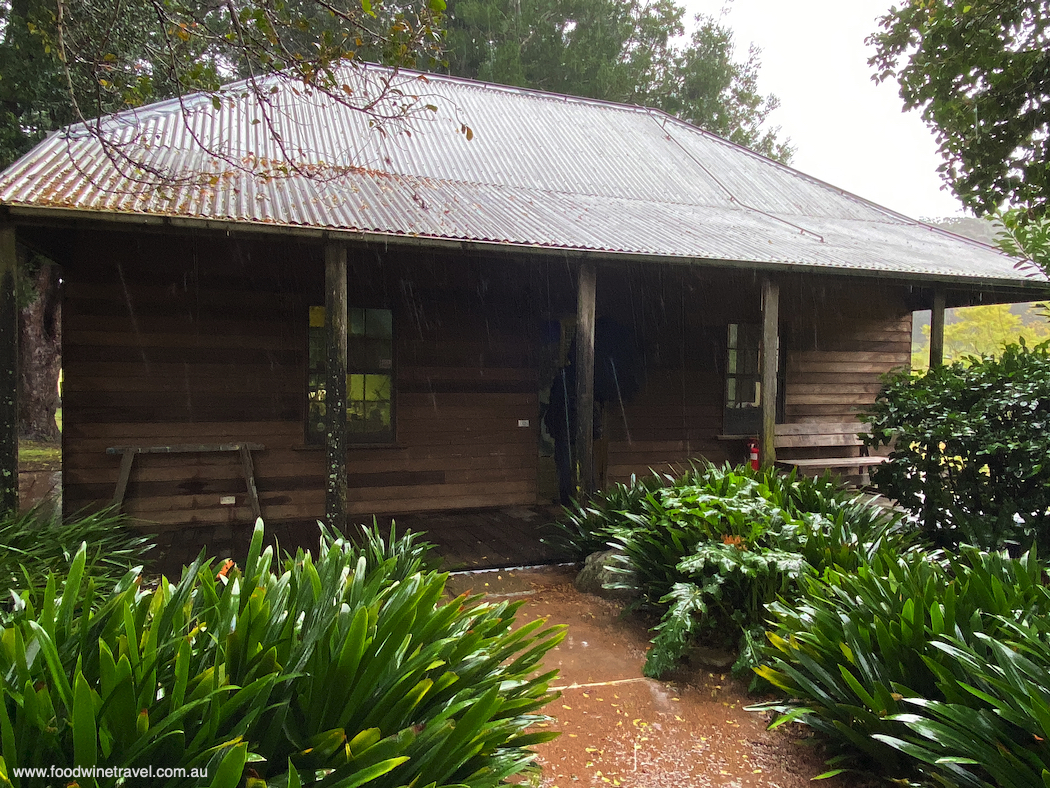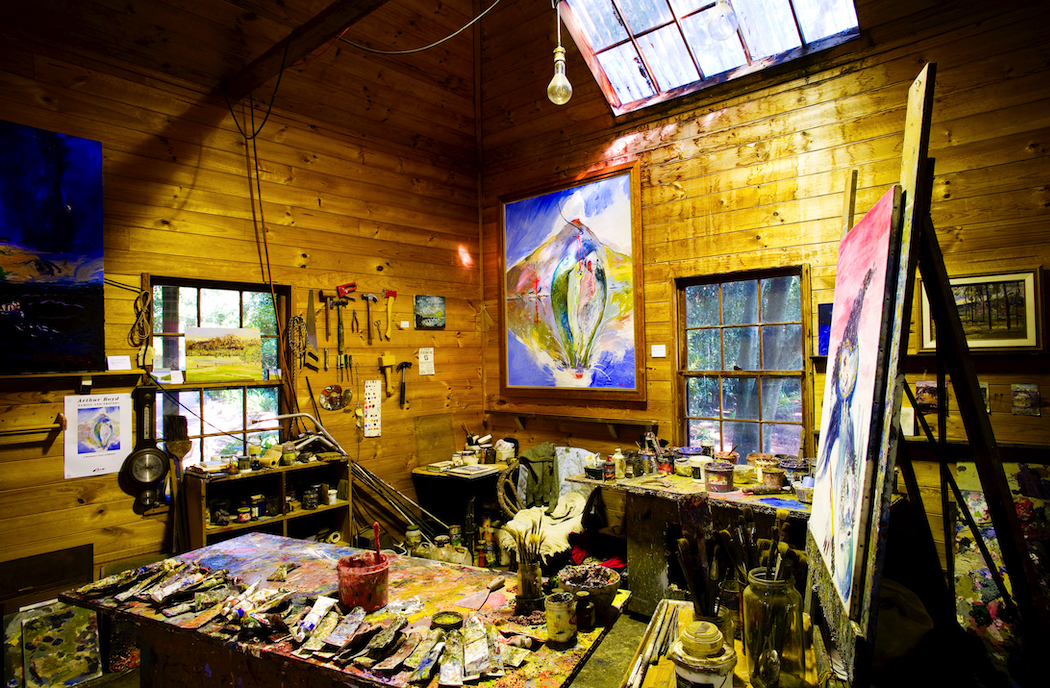 The Boyds had always been incredibly welcoming to visitors, always encouraging other artists to stay with them, to be inspired by the same beauty that sustained them. In 1999, that spirit prevailed when the Arthur and Yvonne Boyd Education Centre, designed by celebrated architect Glenn Murcutt, opened near today's visitor centre, allowing 32 people – often schoolkids – to stay on site.
The horrific fires of 2020 were a reminder that urgent work needed to be done to protect the collection from fire and flood. More space was needed to display the collection and more facilities for visitors were needed, but any new development had to be in keeping with the property's natural landscape, 19th century buildings and the more recent Murcutt structure.
It was no small challenge but the design that Kerstin Thompson Architects came up with is truly inspirational, winning the Melbourne architect the prestigious Sulman Medal, the NSW Architecture Awards' highest honour for public architecture. On the night in July when the awards were announced, Kerstin Thompson was at Bundanon, where we were guests as well. We heard the announcement during a ceremony that was live-streamed. The atmosphere was electric.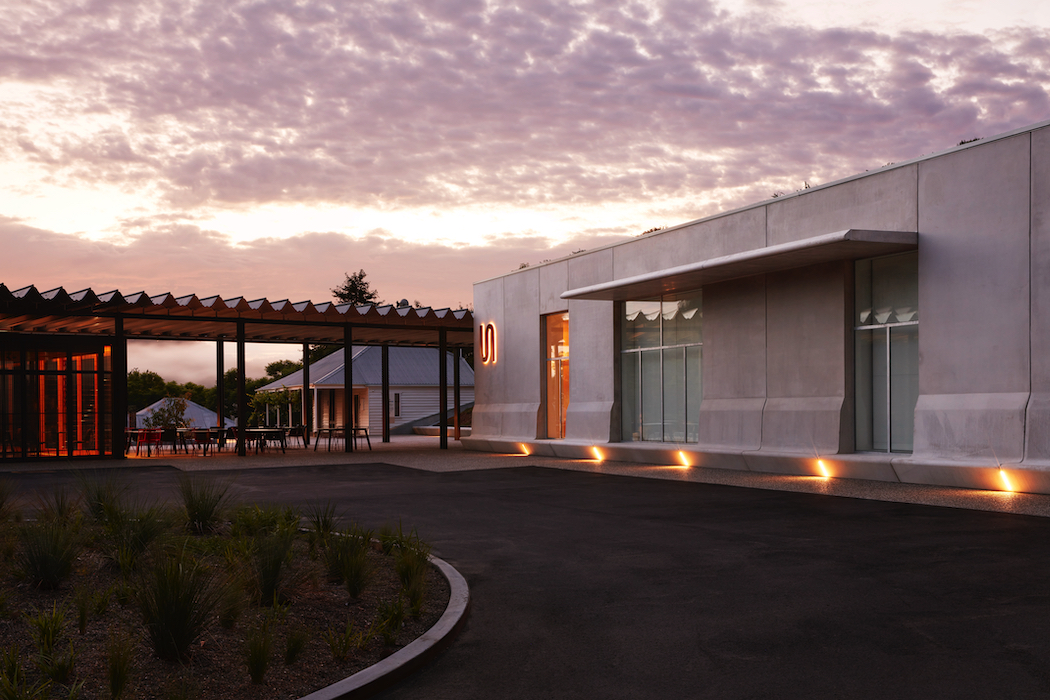 The Art Museum and Bridge for Creative Learning designed by Thompson opened in January 2022 and means that both education audiences and the general public can stay on site for an immersive experience that is incredibly special. Imagine being able to stay at Monet's house in Giverny or Cézanne's studio overlooking Mont Sainte-Victoire. It's a bit like that (but without the crowds).
While the new Art Museum is almost hidden from view, burrowing as it does into the hillside, the Bridge for Creative Learning provides a striking first impression. Drawing inspiration from rural Australia's trestle flood bridges, Thompson designed a 160-metre long by 9-metre-wide structure spanning a gully, the problem of creating a space out of thin air solved by literally doing just that.
In the process, she created a building that was defensible against both fire and flood, cleverly finding space for 32 double bedrooms, each with its own ensuite, a café and multi-use spaces with sweeping views of the Shoalhaven River. Lined with locally sourced blackbutt panelling, the bedrooms are small and minimalist, configured with either two single beds or a king-sized double. Accessible options are available.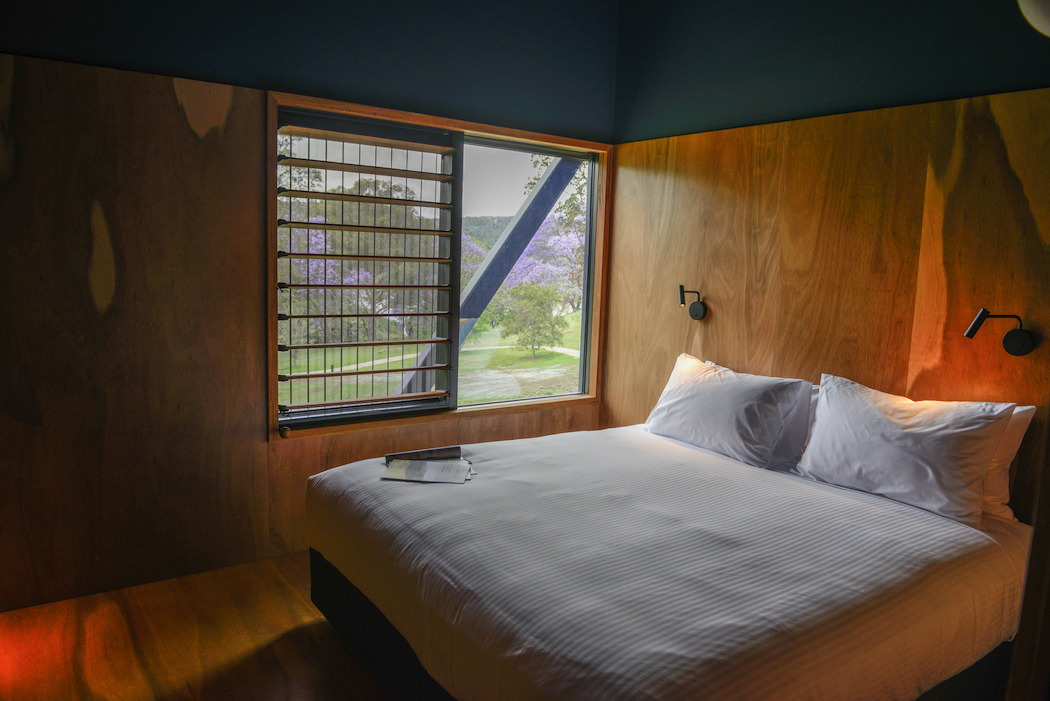 In keeping with Bundanon's net zero ambitions, sustainability is a key aspect of the design. Local materials have been used throughout, rainwater is harvested and stored, and the building is powered by solar panels. (Kerstin Thompson Architects also took out the Sustainable Architecture award in the NSW Architecture Awards.)
Interestingly, it was a strongly female project, with female-owned ADCO charged with its construction, and ADCO's female construction manager answering to the Trust's female CEO, female chair of the board, and female architect.
An expansive public plaza connects the Bridge with the existing 19th century buildings, the Murcutt building, and the new world-class art museum. The museum and state-of-the-art storage facility is subterranean, its roof covered with earth planted with native grasses to provide insulation.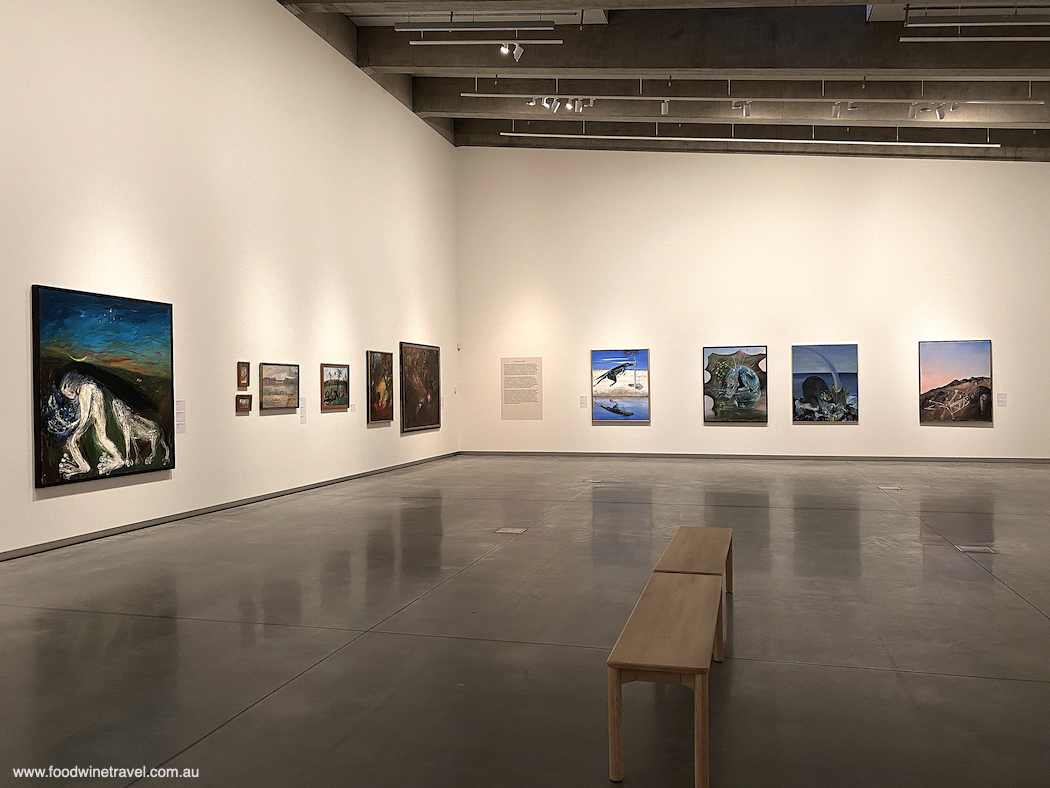 It was designed to not only protect the precious artworks from fire and the vagaries of climate, but also, not to upstage the Murcutt-designed education centre (an important consideration for some supporters). Thompson says the design is structured around the idea of en plein air, the idea of being "very much in the landscape", a practice Boyd used a great deal.
Boyd's gift to the nation included copyright of all his artwork, along with several thousand works from five generations of Boyds and Australian artists such as Sidney Nolan, John Perceval, Joy Hester and Charles Blackman. Boyd's own work is remarkably diverse, ranging from impressionist renderings of the Australian landscape to starkly expressionist figuration. He was deeply concerned with humanitarian issues and the natural environment, themes that he often brought together in a single canvas.
---
Bundanon's exhibition program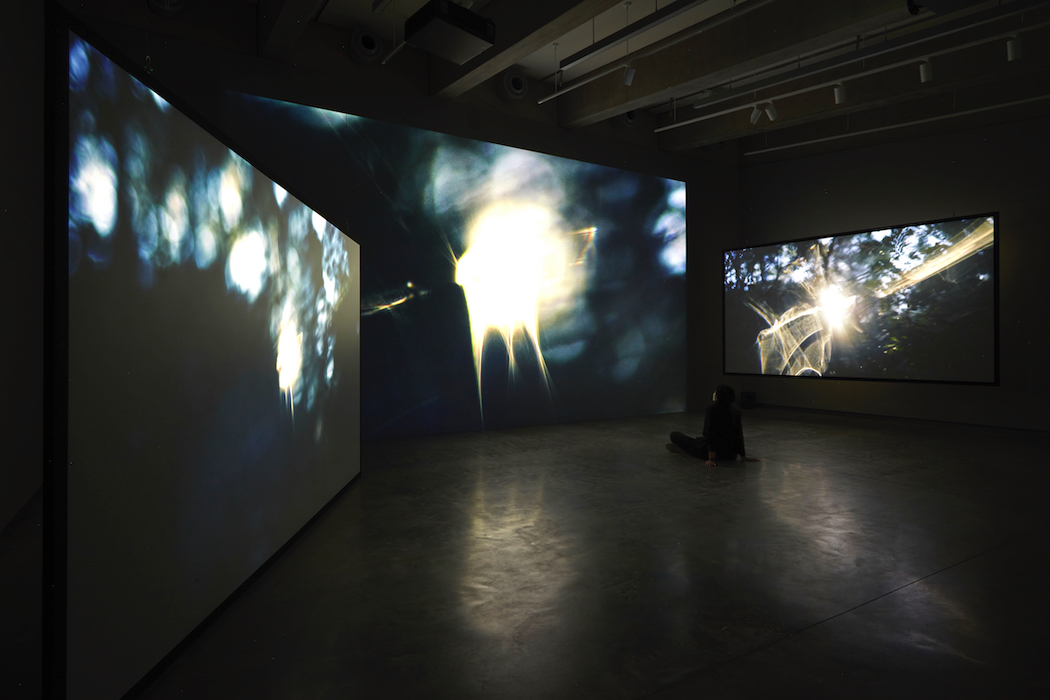 The museum hosts a year-round exhibition program of modern, contemporary and First Nations art, as well as new commissions. With simple white walls and honed concrete floors, it's a beautiful, tranquil space – so much so that when we were watching The Hidden, a digital production featuring the work of filmmaker Tim Georgeson and musician William Barton, we were very nearly lulled to sleep.
This immersive work is one of three exhibitions in the Season 2 program, Parallel Landscapes, which runs until November 6. Also in the program is Landscape of the Soul, exploring a lifetime of landscape paintings by Arthur Boyd, and The River and the Sea, celebrating the paintings of Yuin artist Reuben Ernest Brown (Uncle Ben Brown 1928 – 2009), who created vibrant, joyous works at a similar time to Boyd.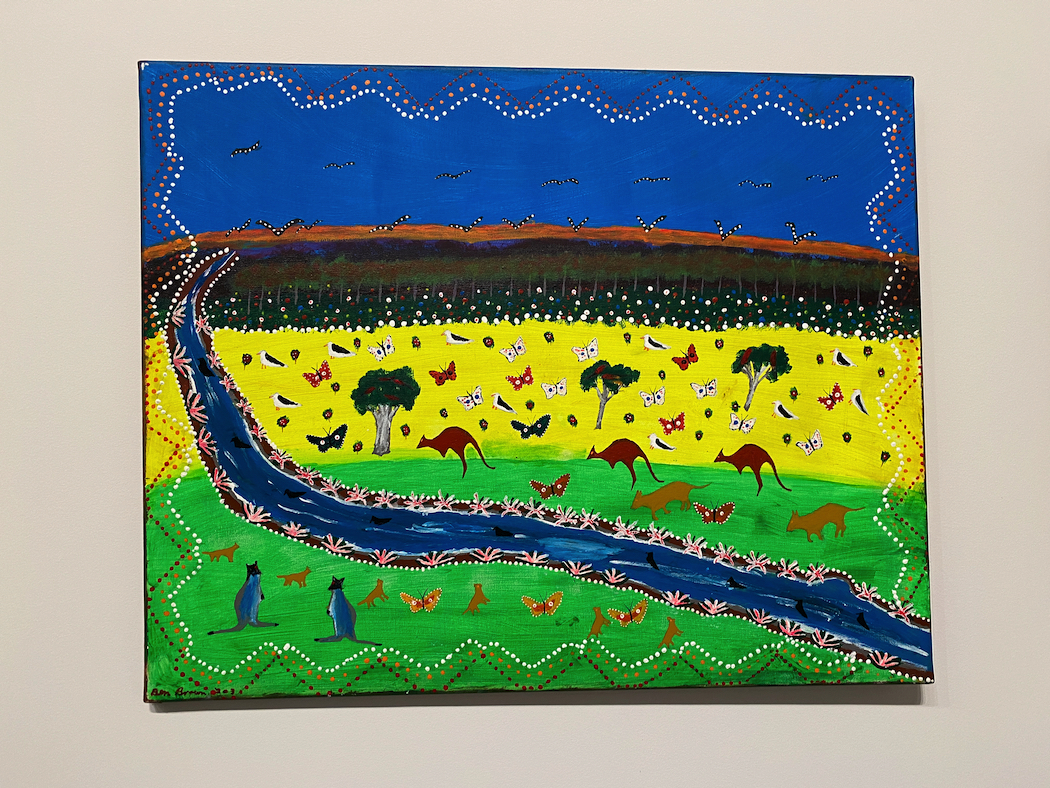 The Trust's mission is to operate the property as a centre for creative arts and education, scientific research, and as a place to explore landscape and engage with First Nations history and culture. Its residency program is available not only to artists but also to writers, musicians, dancers, performers, and scholars.
Chief executive officer Rachel Kent, formerly the chief curator of Sydney's Museum of Contemporary Art, says the new museum and accommodation will position Bundanon both nationally and internationally, offering greater public access and deepening engagement in creativity and the landscape.
The new facilities enable an expansion of the artist residencies and school education programs, as well as public concerts and events. The Bridge accommodation means that people can come and stay for a few days to learn about Boyd and his legacy: to walk in the bush, tour the homestead (when it re-opens), see Boyd's studio (which really feels as though he has just stepped out for a minute), and simply absorb the magic.
---
Seasonal, local food in Ramox Café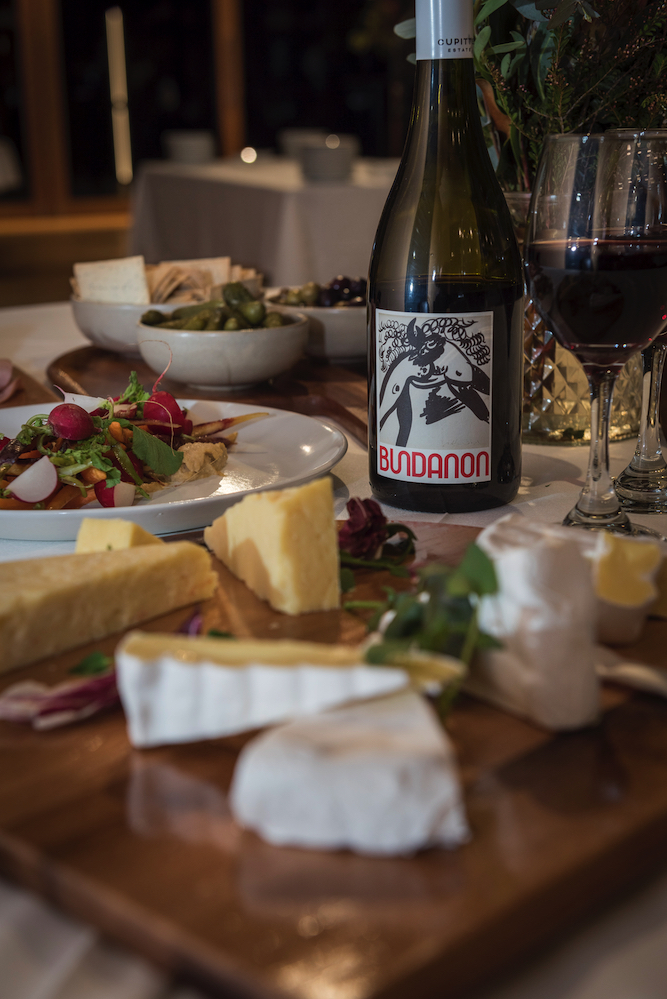 The reimagined Ramox Café operates in harmony with its surrounds, offering seasonal menus with quality produce from the region. Executive chef Douglas Innes-Will brings a local eye to the table, having worked at venues such as Hyams Beach Café, Paperbark Camp, Hungry Duck in Berry, and Biota Dining in Bowral.
More recent positions took him to the Queensland Art Gallery & Museum of Modern Art (QAGOMA), Qualia (on Hamilton Island) and Spicers Peak Lodge in Maryvale, Queensland. But it is the South Coast that remains his great inspiration and he is looking forward to working with local purveyors to source sustainable ingredients. One of his creations for the Landscape of the Soul exhibition was a fish dish inspired by Boyd's 1993 painting, Peter's Fish and Crucifixion.
The drinks menu champions local wineries and breweries. We greatly enjoyed wines from Cupitt's Estate, especially their Tumbarumba Pinot Noir which was produced in celebration of the Art Museum opening. The label features Arthur Boyd's Figure and beast interlocked.
---
Siteworks 2022: From A Deep Valley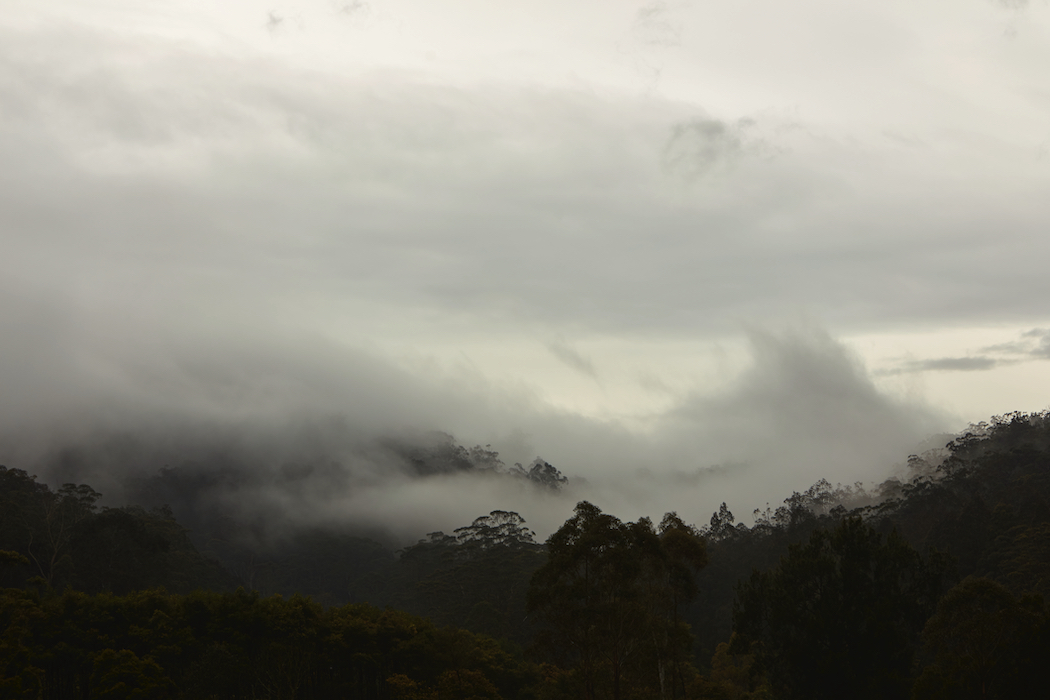 Bundanon's Season 3 program, Siteworks 2022: From A Deep Valley, will open to the public on November 26 and continue until March 12, 2023. Artists and scientific researchers drawing on climate research, critical thinking, First Nations knowledge and technologies, and creative digital spaces, will present a major exhibition (Inside, underground) and a program of outdoor installations, performances, workshops, and digital artworks.
The exhibition will see five Australian artists responding to the architecture of the Art Museum, using repurposed natural materials such as plant and animal matter, beeswax, oyster shells and algae. The museum will also present the outcome of the Possum Skin Cloak Project, on display for the first time.
Across four weekends over summer, there will be events positioning the artist as a kind of weather balloon, capturing 'weather reports' from the place and time. There will be creative workshops for all ages, and a laboratorium space for talks by artists and scientists.
Bundanon is the only Australian institution taking part in a ground-breaking global alliance of artists, writers and communities, created in response to the climate emergency. As part of Siteworks 2022, it will be involved in a digital project, the World Weather Network, a constellation of weather stations set up by 28 arts agencies around the world.
---
In these times when people are more environmentally conscious than ever before, the fact that Boyd was so in touch with his landscape gives Bundanon a special significance that is surely worth celebrating.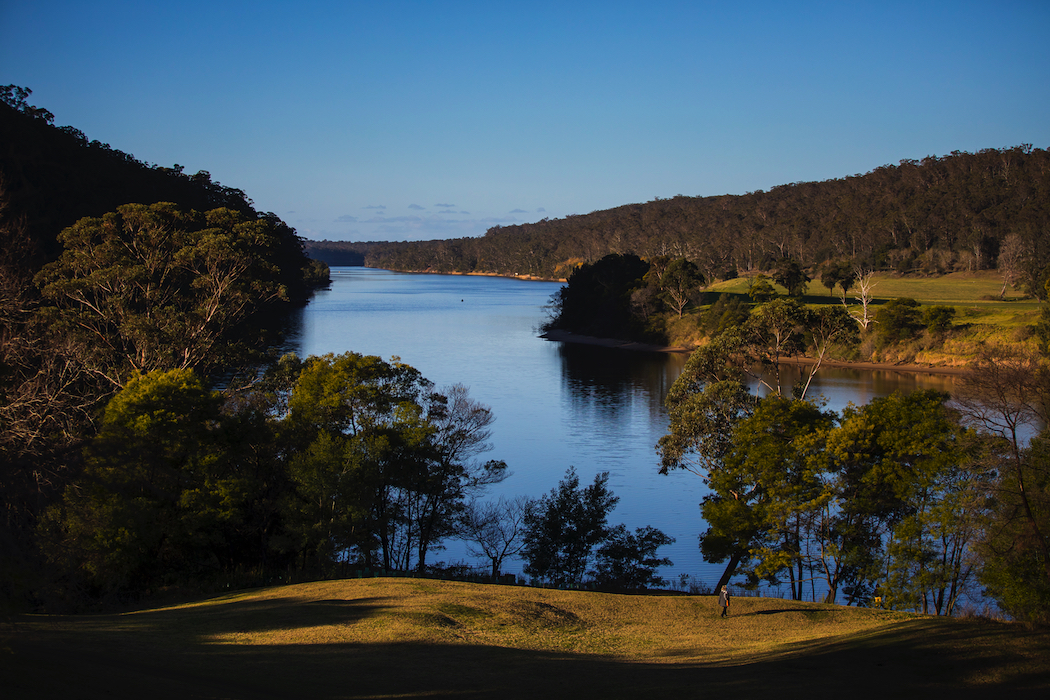 If you go:
Bundanon is on the South Coast of New South Wales, 2½ hours from Sydney and 20 minutes from Nowra.
It is spread across two sites. The visitor centre, Art Museum, Arthur and Yvonne Boyd Education Centre, and Bridge for Creative Learning (with accommodation and café) is in one cluster. The Homestead (closed for renovation), Arthur Boyd Studio and Artists in Residence Complex is in another cluster. There is a 12km drive on gravel road between the two.
For bookings, opening times and a full program of events, visit www.Bundanon.com.au
Food Wine Travel visited Bundanon as guests of the Bundanon Trust.
If you enjoyed this story, you might also enjoy our post on Ngununggula, a visionary new regional gallery which opened in the Southern Highlands in 2021.