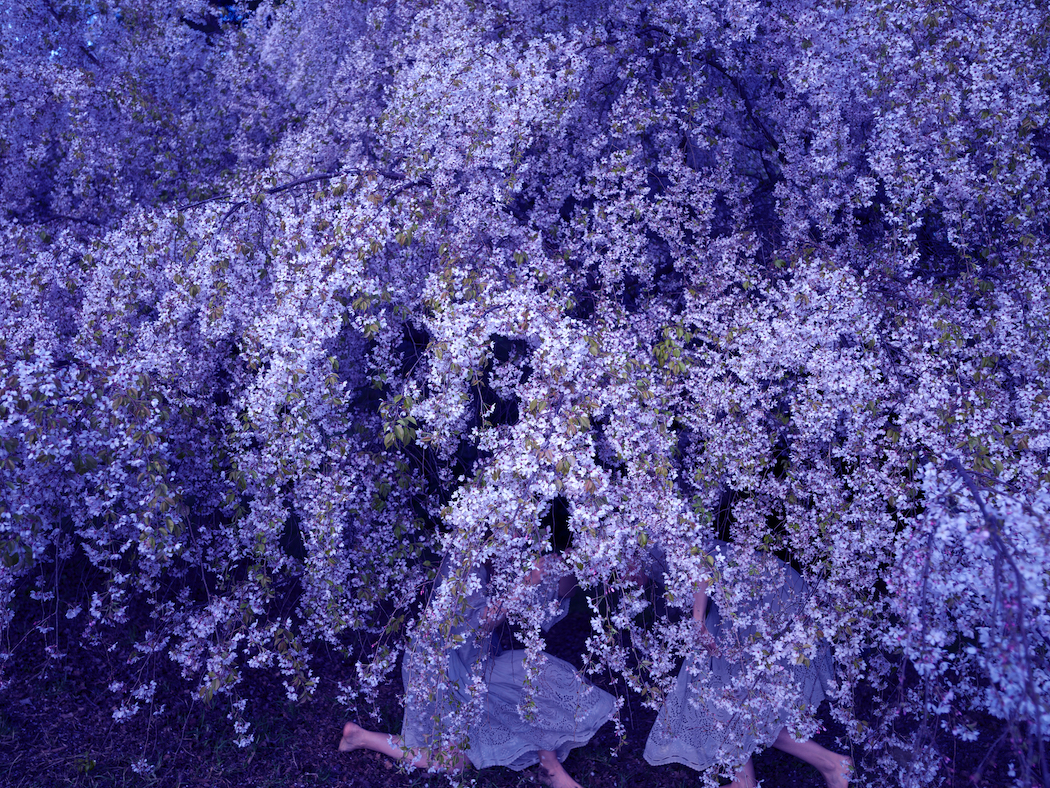 Our collective experience of isolation during the Covid pandemic, and a renewed appreciation of nature, are among the themes Australian artist Tamara Dean explores in the first exhibition at Ngununggula, a visionary new art gallery set to open in the NSW Southern Highlands.
High Jinks in the Hydrangeas features a series of photographs and sculptural installations created by Dean over the past 18 months. The photographs were taken in private gardens throughout the Southern Highlands and will be displayed until 12 December 2021.
A large-scale installation created by Megan Cope in collaboration with the local Aboriginal community welcomes visitors to the gallery, located in what was once an old dairy at Retford Park. The Highlands' first regional art gallery, it takes its name from Ngununggula, meaning "belonging" in the traditional language of the Gundungurra people.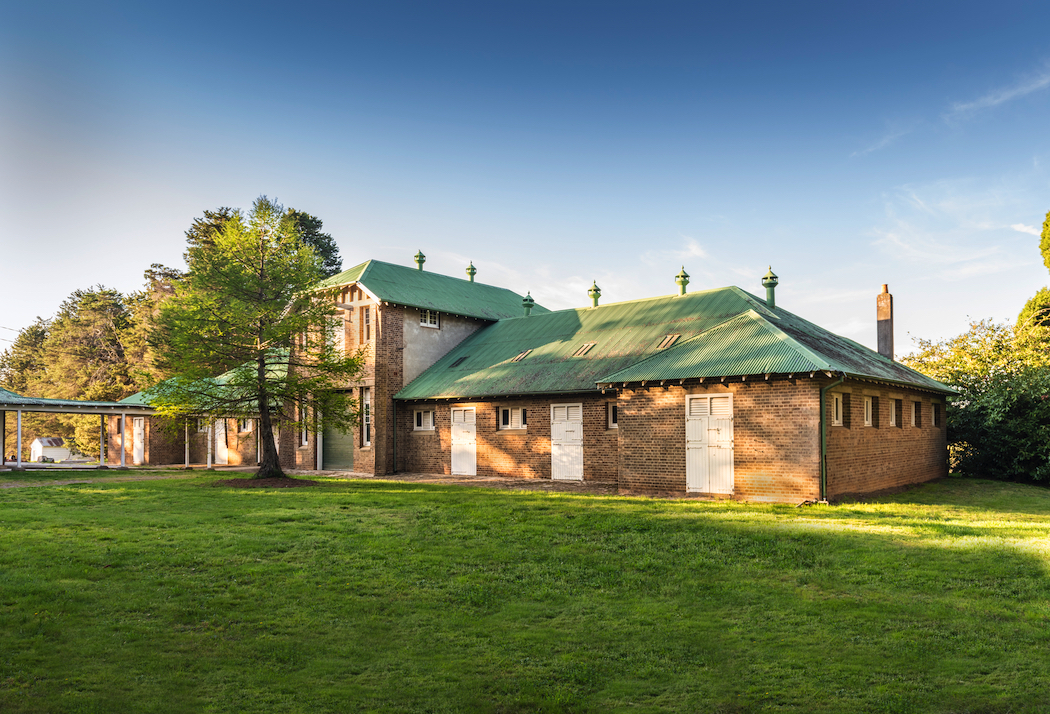 Cope worked with Gundungurra Elder, Aunty Velma Mulcahy OAM, on the large-scale mapping piece which will be on display in the entry pavilion for 12 months. In a commitment to celebrating Gundungurra language and culture, the entry pavilion will house a new commission each year by an Indigenous artist.
The gallery's heritage-sensitive, state-of-the-art design is the work of Tonkin Zulaikha Greer, an architectural firm known for its edgy designs. Surrounded by landscaped gardens, it will have a café, Hearth, operated in partnership with Moonacres Kitchen. Chef Sabine Spindler, who previously worked at Cornersmith, will be at the helm. (Moonacres is a Southern Highlands favourite, comprising an organic farm, café, pop-up restaurant Jimmy Nardello, and cooking school.)
With its beautiful setting, cultural heritage, and strong line-up of exhibitions, Ngununggula is expected to be a visitor drawcard for the region (Covid permitting, of course). Director Megan Monte sees it as adding to the region's "vibrant creative offering". A dynamic curatorial program will feature leading Australian artists and there will be a focus on art education. "Our program is about storytelling, sharing experiences and understanding perspectives with a sense of scale and ambition," she says.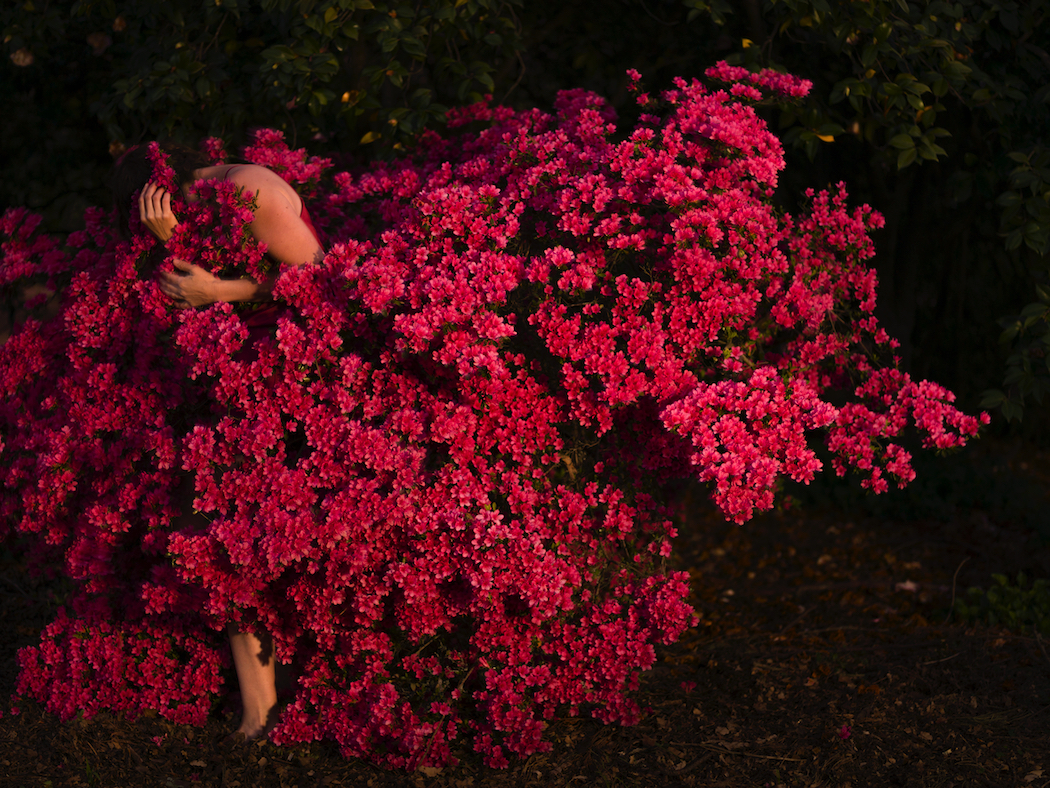 Creating engaging ways for the local community to connect with artists and their ideas will be at the core of Ngununggula's philosophy. Artist Ben Quilty, a driving force behind the project, says it will be a cultural hub for residents and visitors of all ages. "(It) will bring back life to old buildings and create new and exciting spaces to present some of the most important artworks of our time," he says.
All going to plan, there will be five exhibitions throughout 2022, starting with The Dingo Project, from 8 January to 6 March. Curated by Aboriginal writer Djon Mundine, it takes inspiration from the Southern Highlands town of Mittagong, once home to many dingoes, and looks at the spiritual mythology and historical narratives of ancestral dingoes.
From 19 March to 15 May, Goya's Dog will feature local artist John Olsen and explore how trips to Spain throughout his career influenced his work. Land Abound, from 28 May to 24 July, features the work of contemporary artists Abdul-Rahman Abdullah and Abdul Abdullah alongside video works by one of their greatest influences, Tracey Moffatt.

The quintessential Australian experience will be captured in the bold colour palettes of Ken Done + Rosie Deacon from 6 August to 9 October 2022, with interactive elements of dance, costume and craft. The legacy of Macquarie Galleries, which was established in 1925 as a private commercial gallery, will be celebrated in an exhibition from 22 October to 18 December 2022.
As well as these exhibitions, Ngununggula will feature artist-led projects, live events, workshops, artist talks and public programs.
Ngununggula is set to open on September 25, 2021, but anything could happen given the fluctuating Covid situation. Check the latest information before you go.
If you go:
Ngununggula, Southern Highlands Regional Gallery
Retford Park
Old South Road, Bowral NSW
www.ngununggula.com