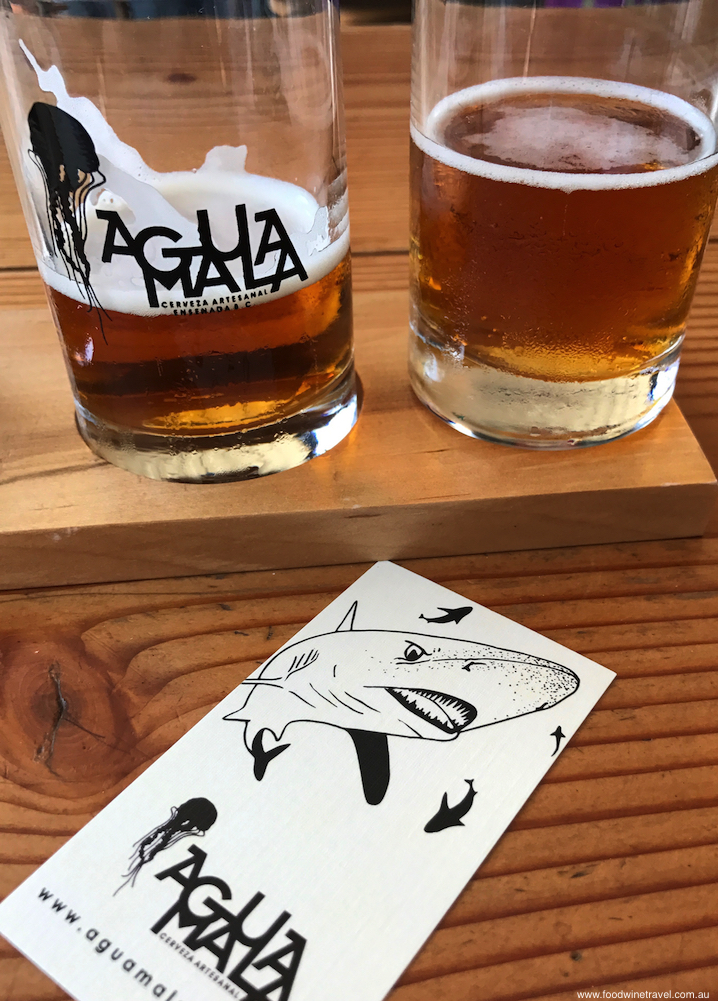 I'm sitting in a shipping container, perched on top of another shipping container, giving me a perfect view of a line of well-formed waves rolling towards the beach north of Ensenada, while I sip from a flight of craft beers. As soon as I hit the Mantarraya (oatmeal stout), I realise that I'm in danger of sitting there all afternoon.
Baja California is fast becoming a wine destination with some new and innovative wineries that have only been established in the last 20 years. So, it's refreshing to find a craft brewer in the same region with flair, style and a unique location.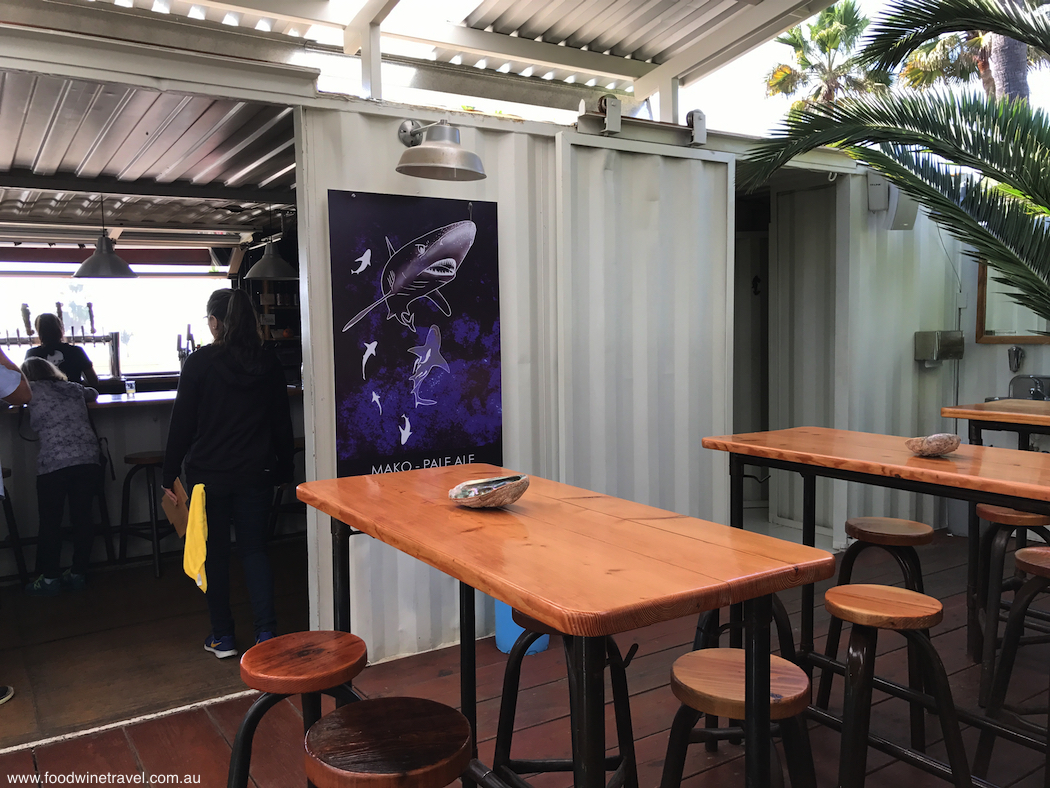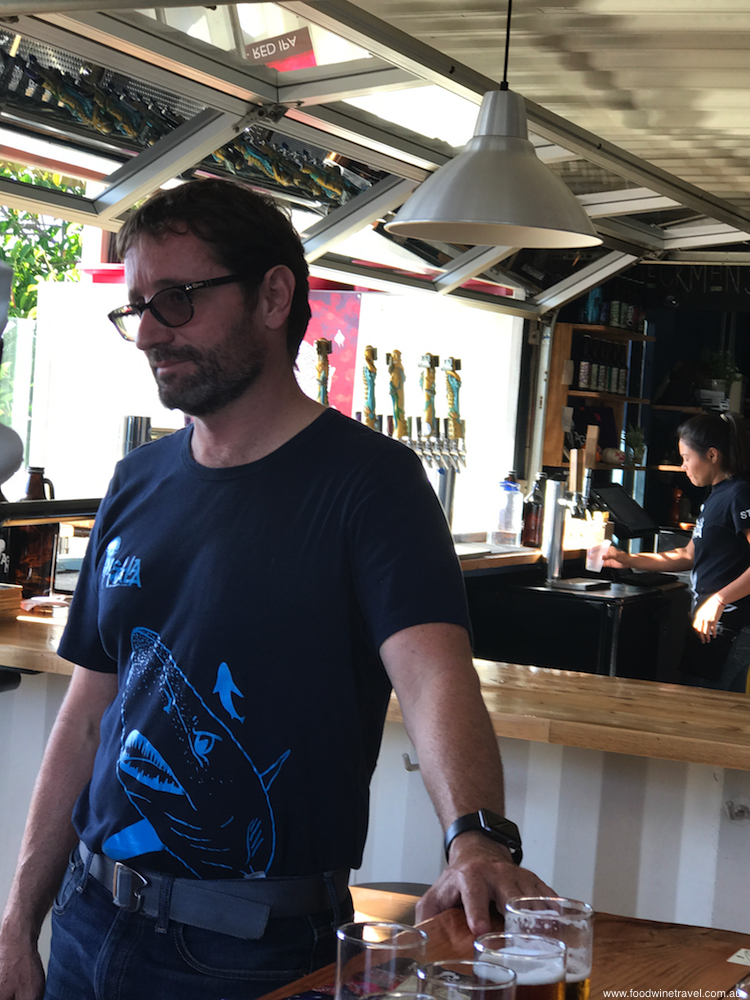 Agua Mala is the creation of Nathaniel Schmidt, a marine biologist who came to work in the area, turned his hand to making craft beer, and used his passion for the sea to style his brewery, its interior artwork and labels. He opened the tasting room in 2015, constructing it out of stacked shipping containers, reflecting his commitment to operating an environmentally friendly business.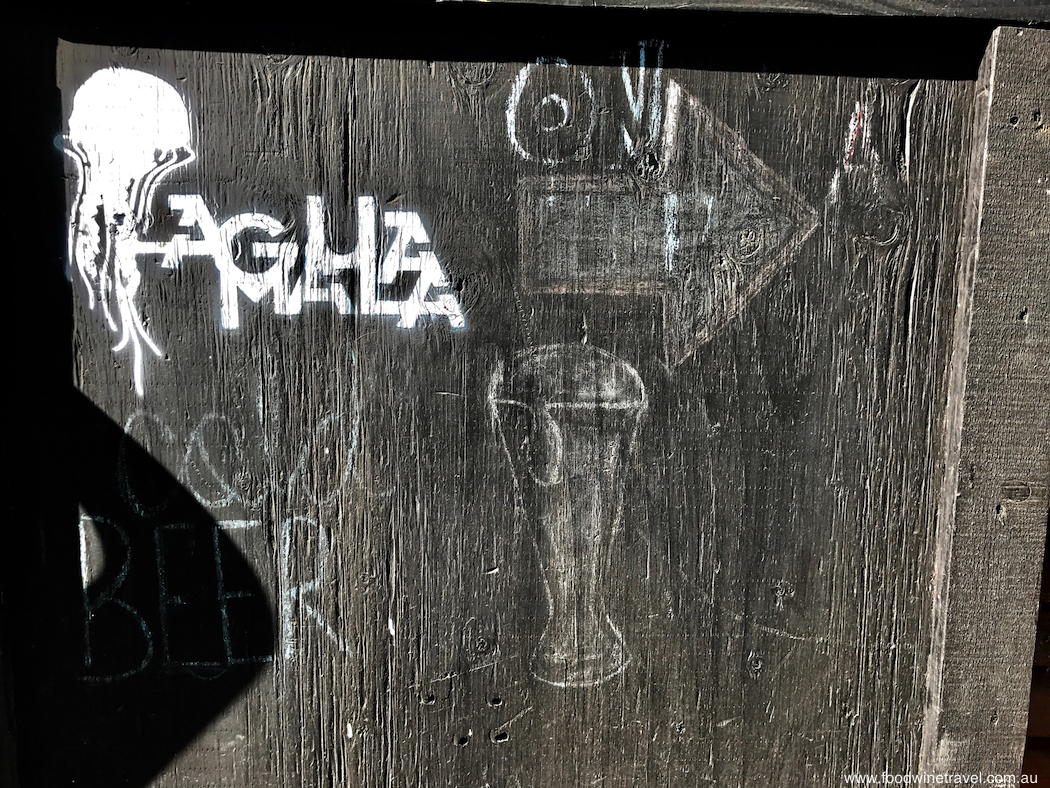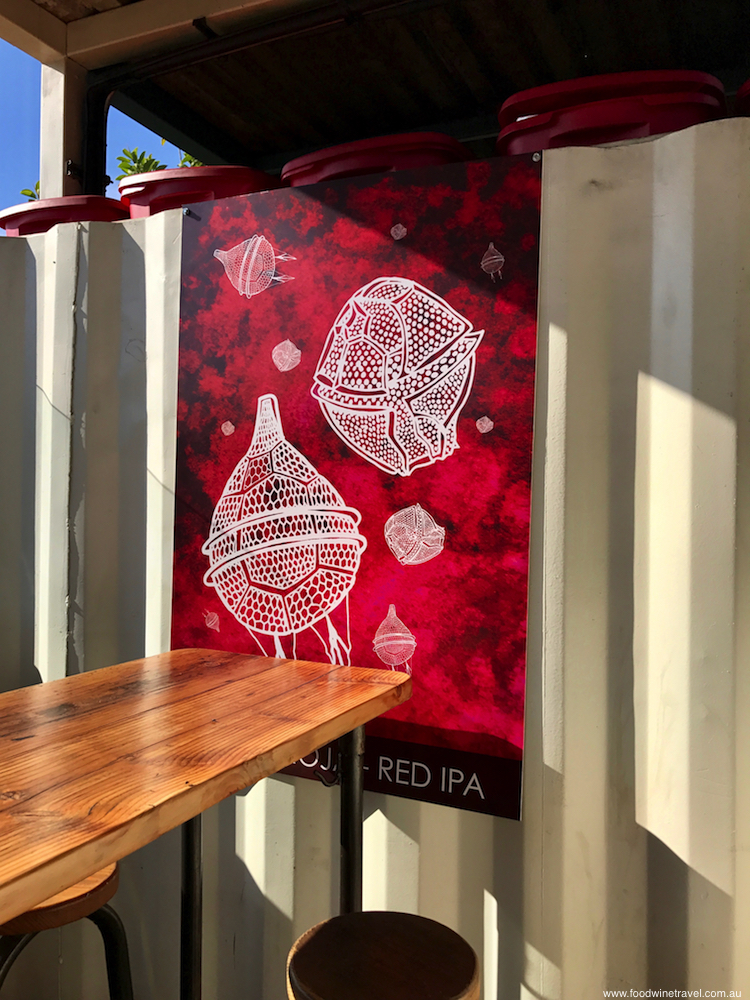 Agua Mala in Spanish means 'bad water' but it's also the name for a jelly fish which is a symbol for the brewery. I'm not sure where the water that goes into their beer comes from but it's anything but 'bad', and as one of the four key ingredients in beer, it's often overlooked when assessing quality.
That quality is evident in the Agua Mala Astillero, their IPA, which I think more than holds its own with most other artisan IPAs available in the USA. As an Australian I was very much taken with the Sirena, a pilsener with a very crisp finish. Pilseners are popular in Australia but not so much in the USA and it's often hard to get a good one.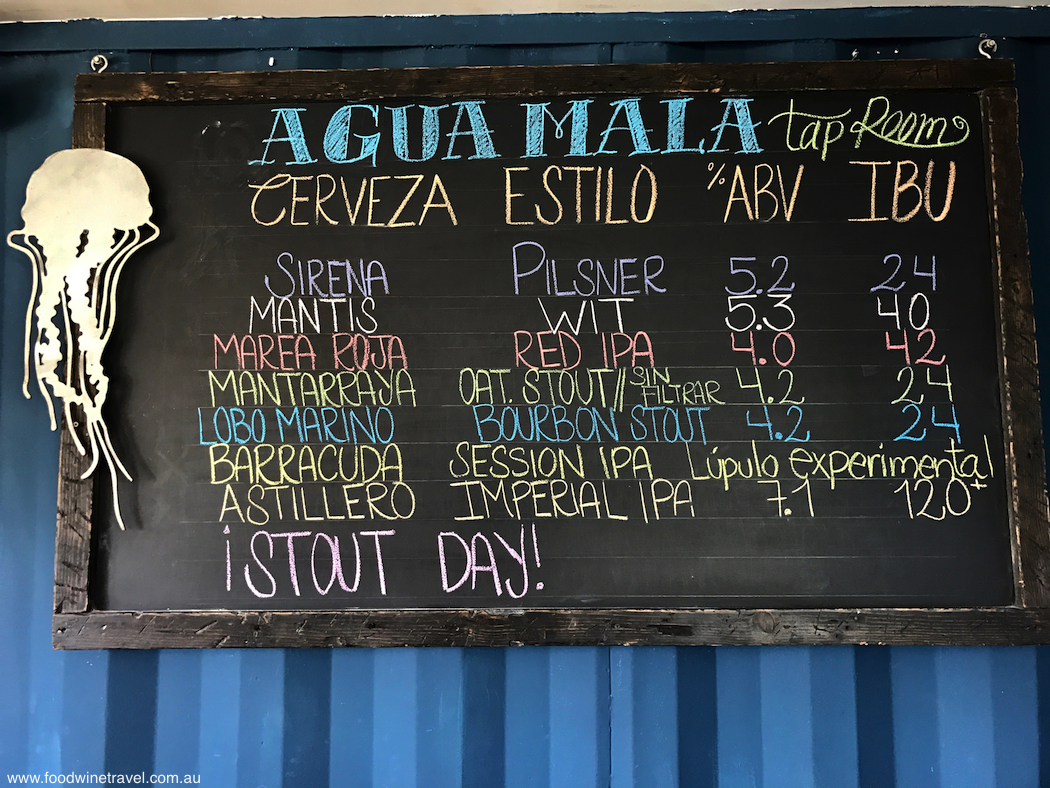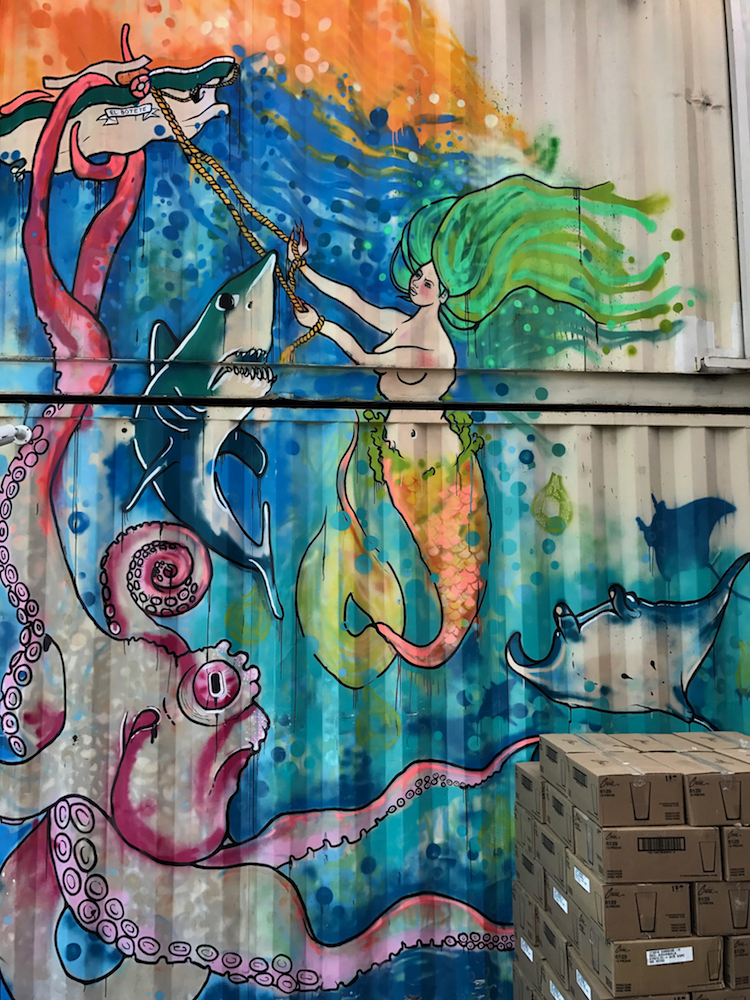 Other beers in the range include Mako (pale ale), Mantis (wit), Marea Roja (amber ale) and Sea Serpent Cider. As well as the core range, there's an ever-evolving line-up of seasonal beers.
To complement a very pleasing range of beers, there is an appetising food menu and we particularly loved the local oysters. Agua Mala are now also going one better with an oyster stout.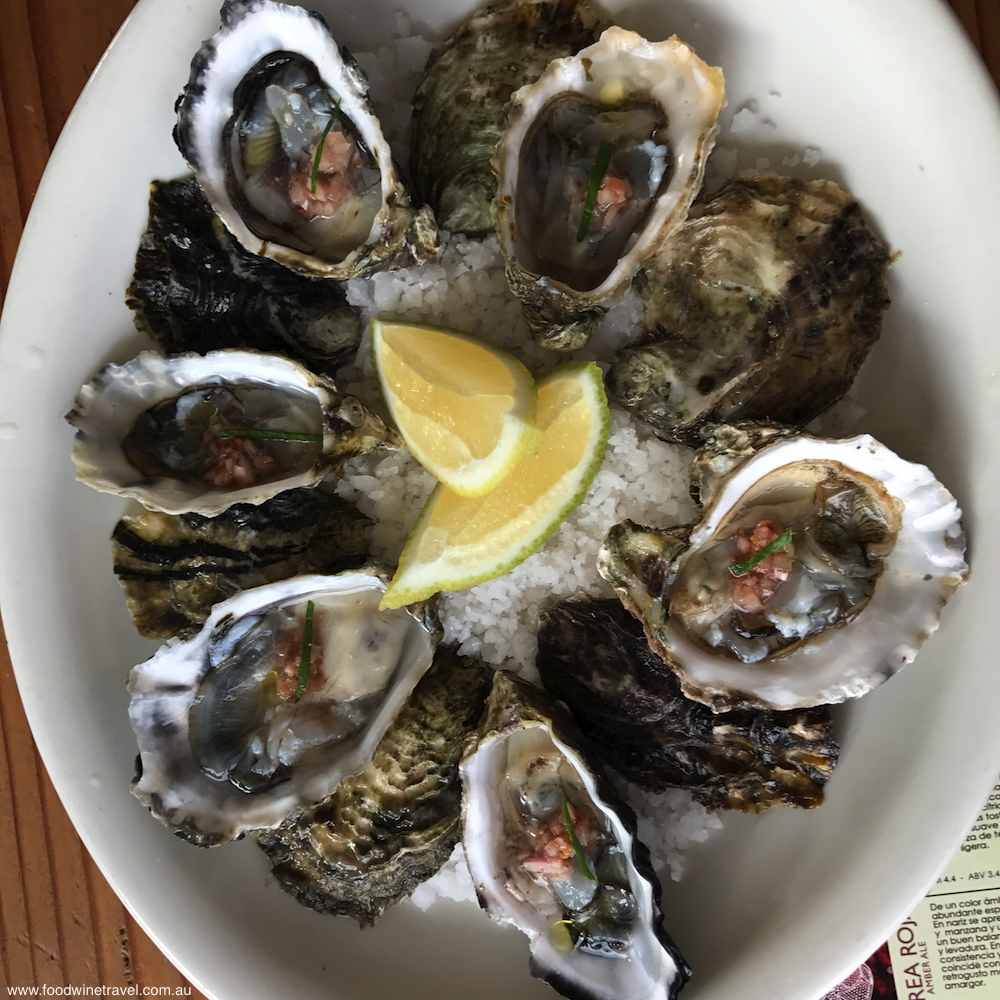 More than good beers and good food, this is a unique experience in a friendly and quirky environment. Be sure to make Ensenada and Agua Mala part of your itinerary for any trip to Baja California.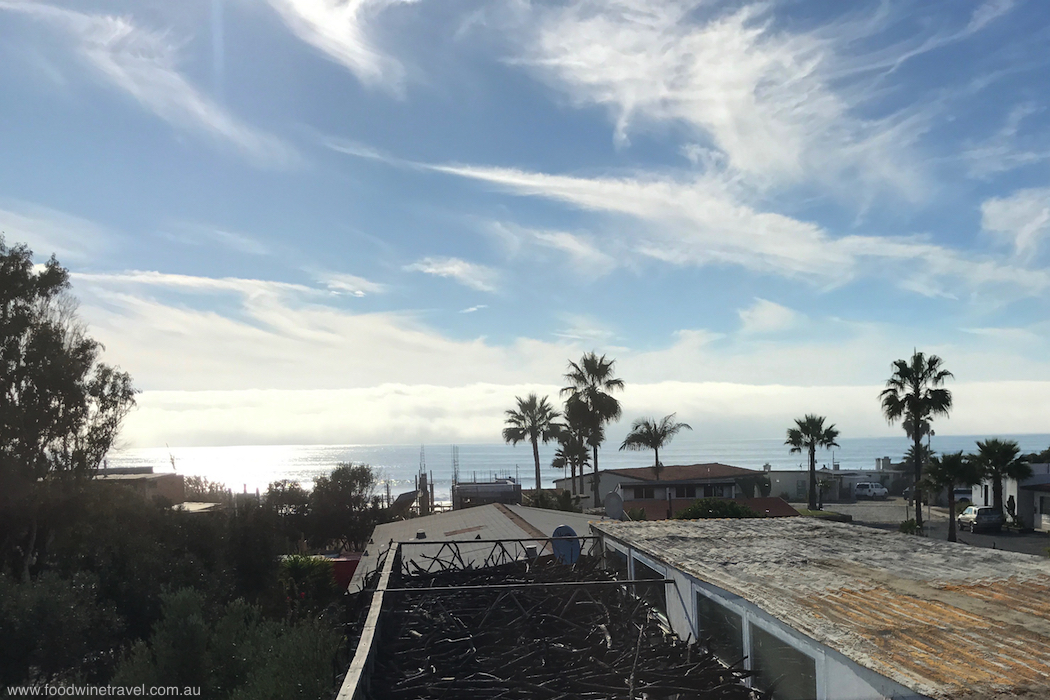 If you go:
Agua Mala Cervecería Artesanal
+52 (646) 174 6068
www.aguamala.com.mx
Food Wine Travel's visit was hosted by the Ministry of Tourism of Baja California.