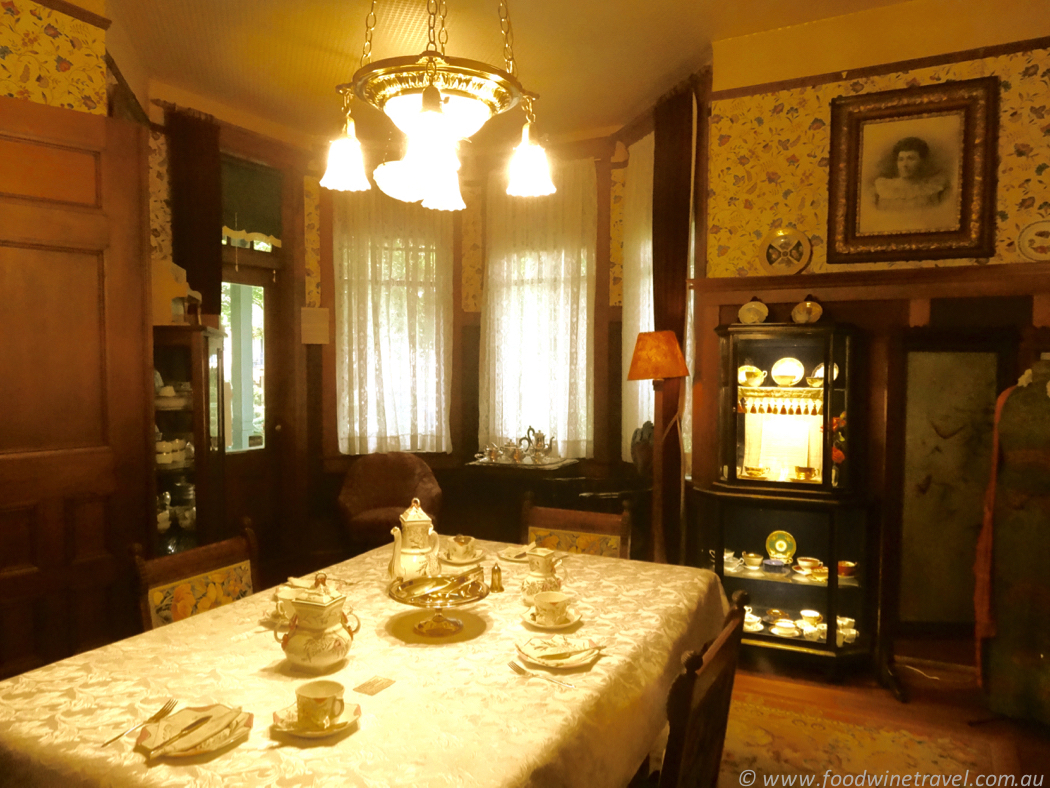 The table is set in this Canadian home just as it might have been for afternoon tea in the Victorian era. Roedde House was built in Vancouver, British Columbia, in 1893 for German immigrant Gustav Roedde and his wife Matilda.
The couple ran a successful bookbinding business and went on to raise six children in the house, which these days is preserved as a museum offering a fascinating glimpse into late Victorian life.
Many of the beautiful period homes in Vancouver's West End district have been lost but Roedde House was spared because it was designed by a famous local architect, Francis Rattenbury.
Although many of the furnishings are not original to the house, it has been restored and decorated in such painstaking detail that you almost expect the Roeddes to walk through the door at any moment.
An array of kitchenalia
There's an impressive array of kitchenalia, including an old bread machine that would provide stiff competition for any modern machine, and the original low sink that Matilda, a dainty 4 feet 11 inches, designed herself.
The Roedde House Preservation Society has benefited from first-hand accounts from Gustav and Matilda's descendants, who provided the recipes for some charming recipe cards that I bought during my visit to the house.
These deliciously simple Almond Cookies are an afternoon tea treat. If you visit Roedde House on a Sunday, tea and treats are served after the tour.
NANA'S ALMOND COOKIES
1 cup butter
2/3 cup white sugar
2 ½ cups flour
1 egg
1 teaspoon cream of tartar
½ teaspoon baking soda
1 tablespoon boiling water
Cream together butter, sugar and egg. Sift together dry ingredients, add to mixture. Roll into balls, and roll in white sugar. Press half a blanched almond into tops of cookies. Bake at 160 deg C for 15 minutes. Watch for colour.
Fact File:
Roedde House Museum
1415 Barclay Street
Vancouver BC Canada
Tel: + 604 684 7040
www.roeddehouse.org
This post was originally published in PS News online.