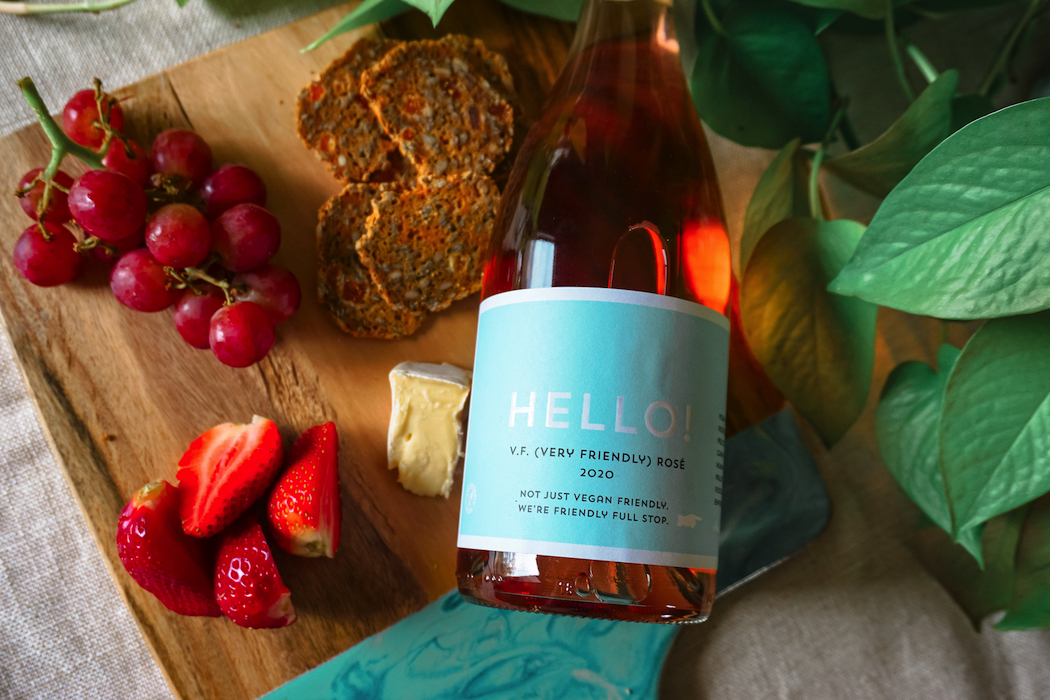 Wines are made from grapes so what's up with all these wines coming onto the market that are labelled "vegan wines"?
Well, you might be surprised to know that animal-derived products are often used in winemaking, mostly in a clarifying process known as "fining". Milk (casein), egg white (albumen) and gelatin (animal proteins) are among the products used.
With people increasingly turning to a vegetarian or vegan diet, there's a growing demand for vegan wines. Smart winemakers are meeting that demand by using non-animal products like bentonite clay, limestone, kaolin clay, plant casein, silica gel, and vegetable plaques.
Retailers, too, are making the choice a lot easier by highlighting which of their wines are vegan. Here are some you might like to keep an eye out for if you're keen to drink vegan.
Say Hello! to these very friendly, vegan friendly wines
Hello! Wines are made by Fourth Wave Wine using quality South Australian grapes. There are four in the range – Pinot Grigio, Rosé, Pinot Noir and Shiraz (RRP $13.99 each). The label says they are 'V.F.' – not just 'vegan friendly' but 'very friendly'.
Here at Food Wine Travel, we've tried the Rosé and the Shiraz, and we found both to be very enjoyable. The Shiraz is not a big, heavy wine, more a medium-bodied red that like the Rosé pairs easily with food (vegan food, right?) Both also make for easy quaffing, like when you want to kick back on the deck or hang around the barbecue with a glass in hand.
Hello! 2020 V.F. Rosé is a blend of Grenache and Shiraz, redolent of raspberries and rose petals with a hint of spice and bursting with flavour. Enjoy it chilled with chargrilled vegetables and fresh olives. Hello! 2020 V.F. Shiraz is bright and lively with fine tannins and a lifted finish. Fourth Wave's suggested match: Cauliflower 'steaks' with Middle Eastern spices.
Fourth Wave's general manager, Ross Marshall, says the Hello! wines can happily hold their own alongside tofu, tempeh, lentils, chickpeas and a whole host of spices and ingredients across many different cuisines ranging from Thai to Indian, Italian and everything else in between.
Organic, sustainable and vegan friendly
This new collection from Clandestine Vineyards is superb. Vintners Nick and Trudy Stacy have gone to a huge amount of effort in sourcing fruit from outstanding growers in Western Australia and South Australia, chosen not just for their great product but also for their pursuit of organic and sustainable vineyard practices. Win win!
Vegan wines include a Chardonnay and a Malbec from Margaret River WA, a Tempranillo Rosé from Geographe WA, and a Shiraz and Grenache from McLaren Vale SA (RRP $28 each).
They're all beauties but I especially love the 2018 Clandestine Vineyards Grenache, being a lover of McLaren Vale bush-vine Grenache from way back. These vines were planted in 1923 and the fruit was hand-picked and basket-pressed. It's a medium-bodied wine with very subtle oak and fragrant cherry notes.
And who can go past Margaret River Chardonnay, especially when it's as good as the 2020 Clandestine Vineyards Chardonnay, aromatic and citrusy with beautifully balanced oak. Nick likes his Chardonnay in the Chablis style (lean and minerally, with light citrus flavours) and you definitely get hints of that here. He suggests you have it with oysters and seafood, but says it really hits its straps with roast chicken and veal chops, and even with cheese. Who would have thought?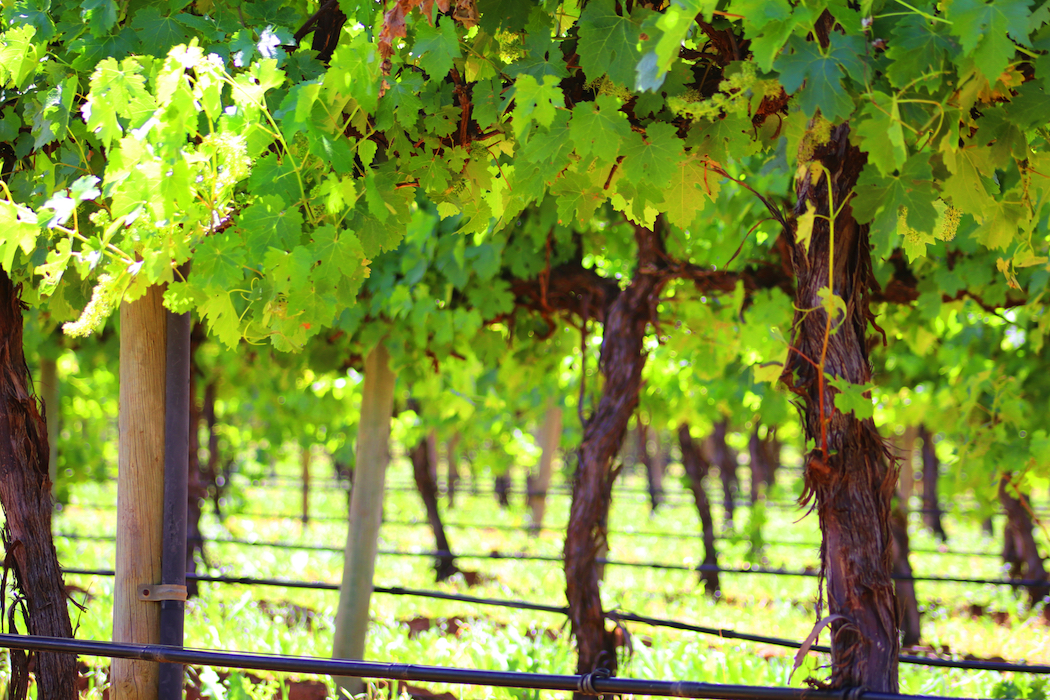 Right on trend with You, Me And Pinot Gri-gio
Salena Estate is one of the largest producers of organic wine in Australia and has been producing organically grown and made wines since it was founded in 1998.
Its vegan friendly #genS You, Me And Pinot Gri-gio 2020 is a gorgeous pale pink, very soft and elegant, with white peach and honeydew melon notes (RRP $19.95). Cool bottle, cool label, we liked it a lot (we enjoyed it with Asian-style salads).
Salena Franchitto, marketing manager and winery namesake, suggests it in a Girls Gone Wild cocktail with gin, lemon juice, peach schnapps and sugar syrup. Go wild!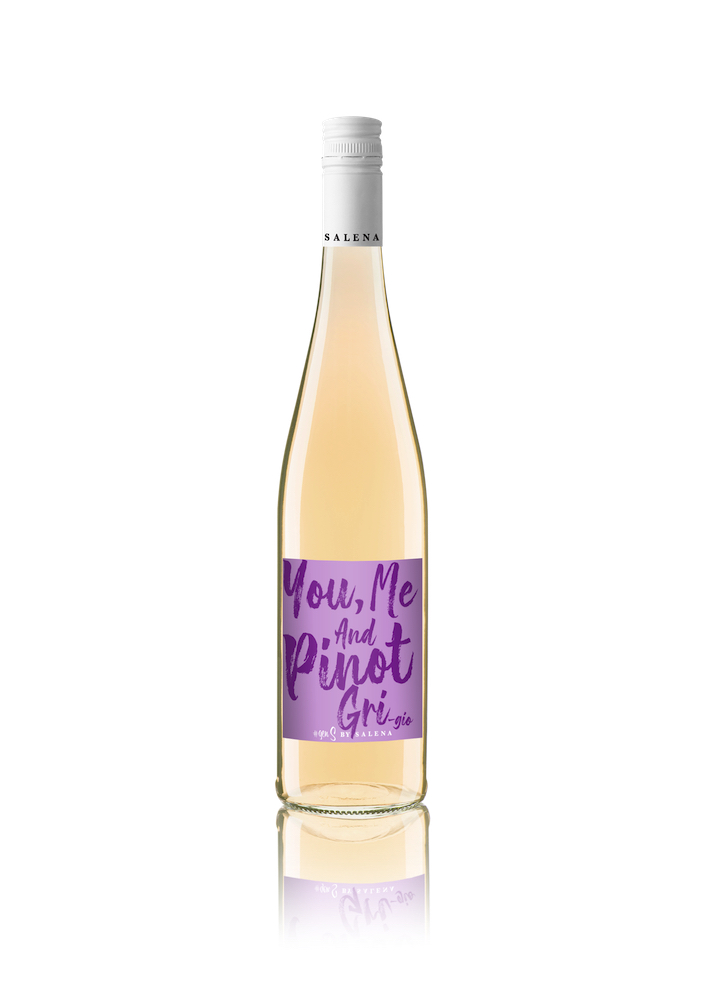 One tree planted for every 6 bottles sold
De Bortoli's new 17 Trees range has sustainability at its core – for every 6 bottles sold, the company will plant a tree. In response to the terrible devastation caused by the 2019-2020 bushfires, De Bortoli partnered with not-for-profit organization Trillion Trees to plant native trees. The 17 Trees name comes from the fact that the company's first sustainability project in 2008 was to plant 17 trees for each company vehicle, and this latest initiative builds on that.
There's a Shiraz, Pinot Grigio and (export only) Chardonnay in the range. Oh, and did we mention they are all vegan friendly wines? We've only tasted the 17 Trees 2020 Pinot Grigio and we found it lively and crisp, uncomplicated but with some appealing tropical fruit flavours. Perfect for summer drinking (RRP $19.50). And just as a matter of interest, the sample that came our way was delivered in recycled and recyclable packaging, complete with a press release printed on seeded paper that will grow.
Premium wine from Clare Valley
Skillogalee is one of the jewels of South Australia's Clare Valley and you could buy the whole vineyard if you wish – the property with its 40+ years of history is for sale. But if you can't afford the vineyard, you might have to settle for its lovingly made wines, all of which are vegan friendly.
The Skillogalee 2017 Basket Pressed Shiraz (RRP $32.50) has a myriad of flavours, including plum, blackberry, mint and chocolate, all complemented by a pronounced black pepper/earthiness that makes it an appealing match for red meat and rich pasta dishes.
Skillogalee 2017 The Cabernets (RRP $32.50) is Cabernet Sauvignon with a tiny proportion of Malbec and Cabernet Franc, fermented separately in French oak and later blended. It's generous and rich yet medium bodied, with spicy notes and hints of plum pudding and chocolate. Yum!