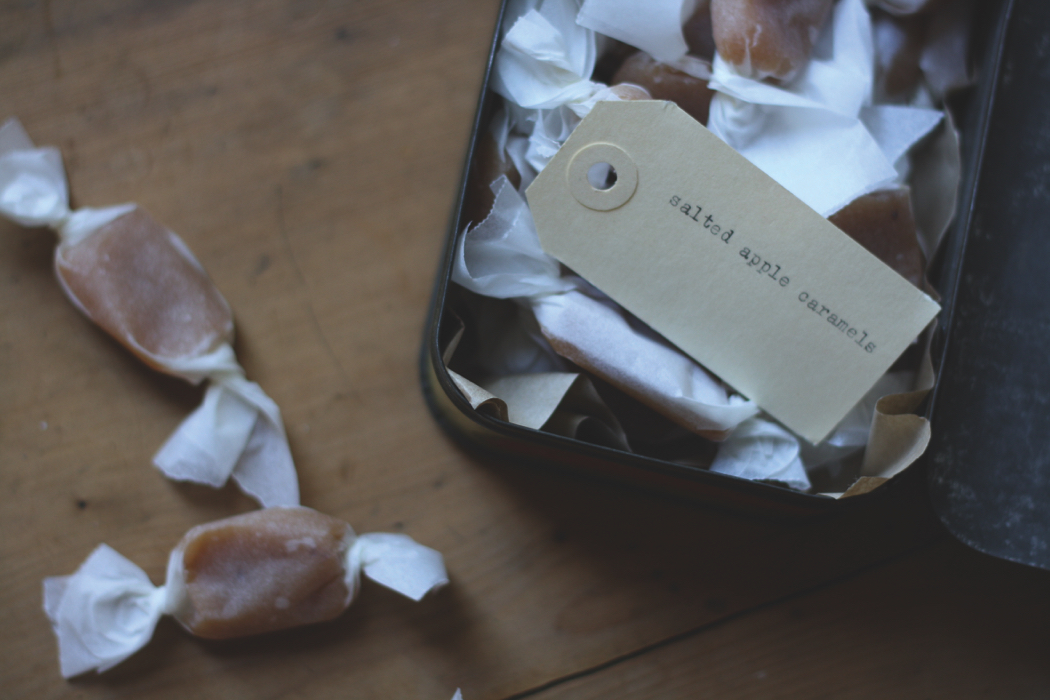 I dreamed of a rambling old farmhouse where I could grow my own food, learn how to bake cakes and make jam. I wanted to wear gumboots. Every day.
A decade on from her busy life in Sydney organising fund-raising events for the Sydney Symphony Orchestra, Michelle Crawford is living out her dream in Tasmania's Huon Valley, raising a family, baking in her Rayburn wood-oven and writing about it all, first on her blog (hugoandelsa.com) and more recently in a lovely book, A Table in the Orchard: My Delicious Life (Ebury Australia, $34.99).
Crawford grew up in Canberra, just like the Gourmet Farmer, Matthew Evans, who has also found success in sharing the stories of his escape to rural Tasmania, although in Evans' case they're a little more warts and all than the idyllic picture Crawford presents.
Crawford acknowledges Evans in the book, and since I know of a few food and wine folk who have re-located from the mainland to the Apple Isle, there's surely a neat little community of food producers, writers and cooks developing down there who are providing each other with inspiration and support.
Crawford's job in Sydney entailed working with the teams behind celebrated chefs like Tetsuya, Luke Mangan and Neil Perry, and it was there that she began honing her interest in food. In Tasmania, that's developed into work in recipe testing, food styling, curating events, running workshops and even running a cupcake business for a couple of years.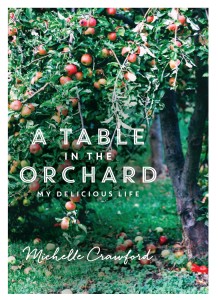 She lives with her husband and two children in an old farmhouse that they've restored with a wonderful country kitchen, surrounded by an acre of land with chickens and homegrown produce. All of it is documented in the book with evocative photos of fruit-laden trees, fresh flowers on the window sill and mist rolling in.
Amongst all this deliciousness are recipes for country-style goodness like Meyer Lemon Cordial, Artichoke Spring Salad, Strawberries with Elderflower Cream, Salted Apple Caramels, and Daydream Tart. Crawford buys spelt from a friend's farm for the Mushroom Soup recipe here but you could use farro or pearled barley instead.
The greatest asset in life, I think, is contentment and Crawford appears to have found that. She says they have everything they dreamed a country life would provide: a house, a country kitchen, a wood stove and a ramshackle garden that provides them with nourishment year round.
"In this house we live a slow life, a simple life, a handmade life. Where we've learnt to live on less and be rich beyond measure."
SALTED APPLE CARAMELS
FIRST MAKE APPLE SYRUP:
1 litre fresh cloudy apple juice
Boil the apple juice in a medium saucepan over high heat until it is reduced to a dark, thick syrup, about half a cup (125ml) in volume. This takes about an hour on my stove, but it doesn't need much attention, so you can get on with other stuff while you're cooking it.
THEN THE CARAMELS:
A confectionery thermometer – this recipe isn't difficult as long as you have one!
500ml cream
250g glucose syrup
400g white sugar
90g salted butter
125ml apple syrup
1 tbsp salt flakes
Lightly grease a square 20cm x 20cm cake tin and line with 2 sheets of baking paper, crossed over with overhangs on opposite sides. Set aside.
In a large saucepan, combine cream, glucose syrup, sugar, butter and apple syrup. Stir the mixture over medium heat with a wooden spoon until the sugar dissolves, then bring to a boil over high heat, stirring to dissolve the sugar.
Reduce to medium-high heat and cook without stirring until the thermometer reaches 121ºC, which will take about 20 to 30 minutes, depending on your stove and pot. When it does, remove the pot from the heat and carefully pour the mixture into the prepared pan and sprinkle the top of the caramel with salt flakes.
Allow the mixture to cool completely before removing from cake tin, then run a long sharp knife under hot water until it's warm to the touch and slice the caramel into squares or rectangles. Wrap caramels in wax paper. Once cut, they may stick together if not wrapped. Store in an airtight container and they'll keep for about two weeks if kept well hidden from the children.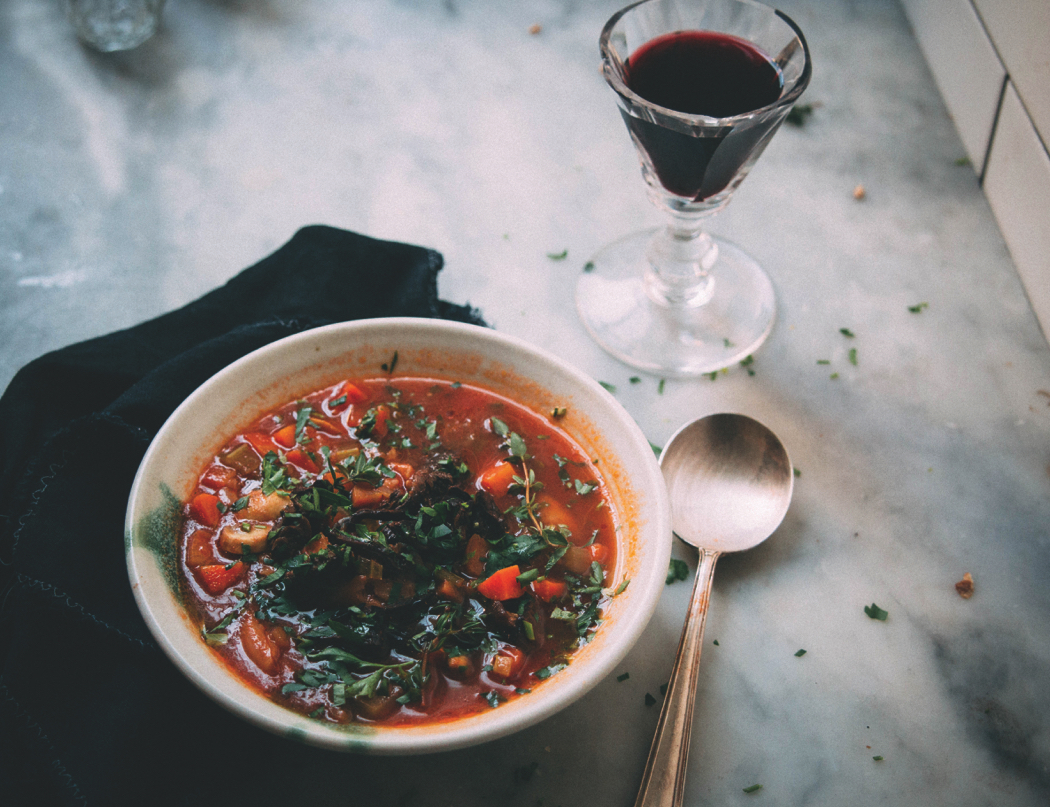 MUSHROOM AND SPELT SOUP
20g dried mushrooms, like porcini, trumpet, morel or chanterelles
500ml boiling water
4 tbsp olive oil
8 cloves garlic, finely chopped
2 stalks celery, finely chopped
2 medium carrots, finely chopped
1 large onion, finely chopped
500g fresh button mushrooms, thinly sliced
500ml passata
2 litres stock or water
250g spelt
A couple of sprigs of thyme
Juice of 1 lemon
½ bunch finely chopped parsley
Salt and freshly ground
black pepper, to taste
Place dried mushrooms in a bowl and cover with 500ml of boiling water. Set aside until soft, about 30 minutes.
Heat oil in a large pot over medium-high heat. Add garlic, celery, carrots and onion and cook, stirring occasionally, until soft, about 5 minutes. Add fresh mushrooms and cook until they start to colour. Add passata, dried mushrooms and their soaking liquid along with stock, spelt and thyme.
Bring to the boil, reduce heat to medium-low, and cook, stirring occasionally, until spelt is tender, about 30 to 45 minutes. Stir through lemon juice and parsley and season to taste before serving.
Recipes from A Table In The Orchard: My Delicious Life, by Michelle Crawford. Published by Ebury Australia. Recipes and images reproduced with permission of Penguin Australia.
This post was originally published in PS News online.