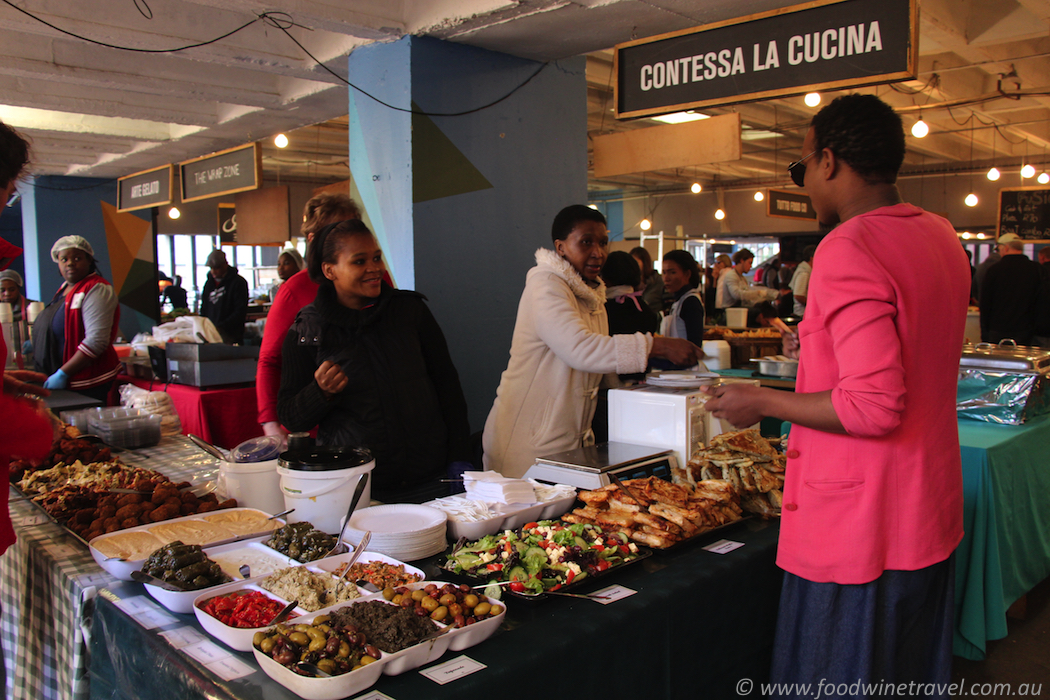 One of the exciting things about visiting Johannesburg is seeing all the urban renewal projects that are taking place. Braamfontein is one example of a once-neglected neighbourhood that is being transformed into a vibrant urban precinct.
Braamfontein is home to the Witwatersrand university campus and consequently has a huge student population, but you won't just see students here. Creatives of all ages feel at home here, along with people who love good food.
The bustling Neighbourgoods Market is held every Saturday in a two-storey brick warehouse in Braamfontein. Most of the food is sold in the downstairs section while a bar and craft stalls fill the upper section.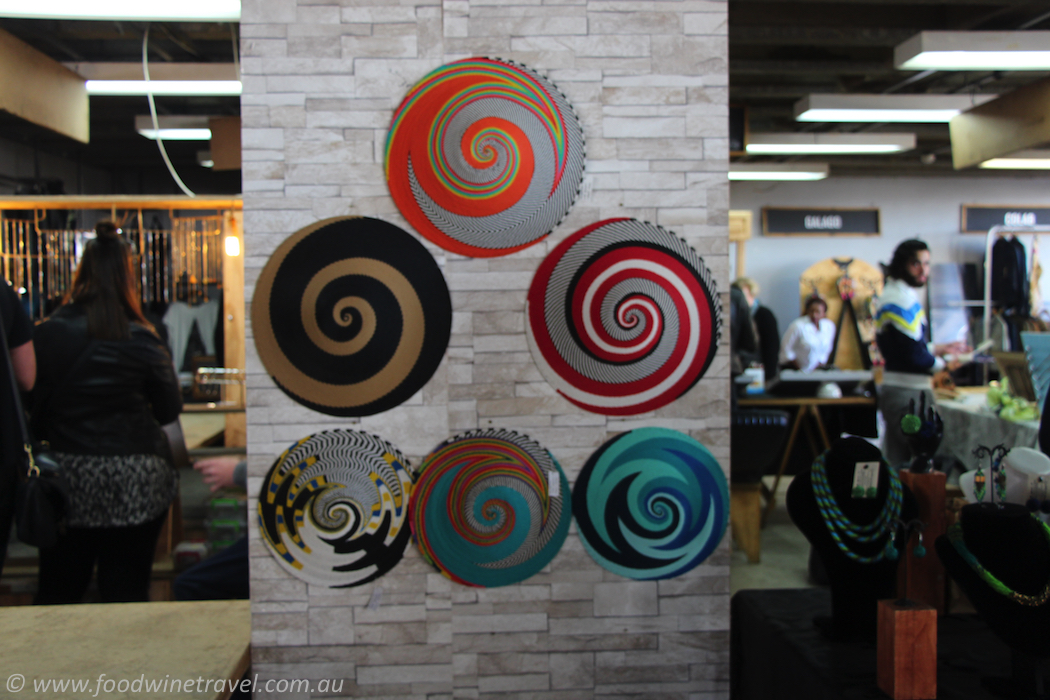 A young violinist was busking in the laneway leading into the market on the morning we visited, and there was a great atmosphere with stallholders spruiking their products and lots of people sitting down enjoying coffee or brunch. As well as being a source for farm-fresh foods and artisan products, the market has become a popular meeting place for the community.
We tasted big, salty oysters from Namibia, sold with sparkling wine at Luderitz oyster bar. From the Arte Gelato stall, which was selling both icecream and milkshakes, we had chocolate gelato (for Maurie) and granadilla (passionfruit) sorbet (for me). We also enjoyed a refreshing Rosé and raspberry sparkling drink.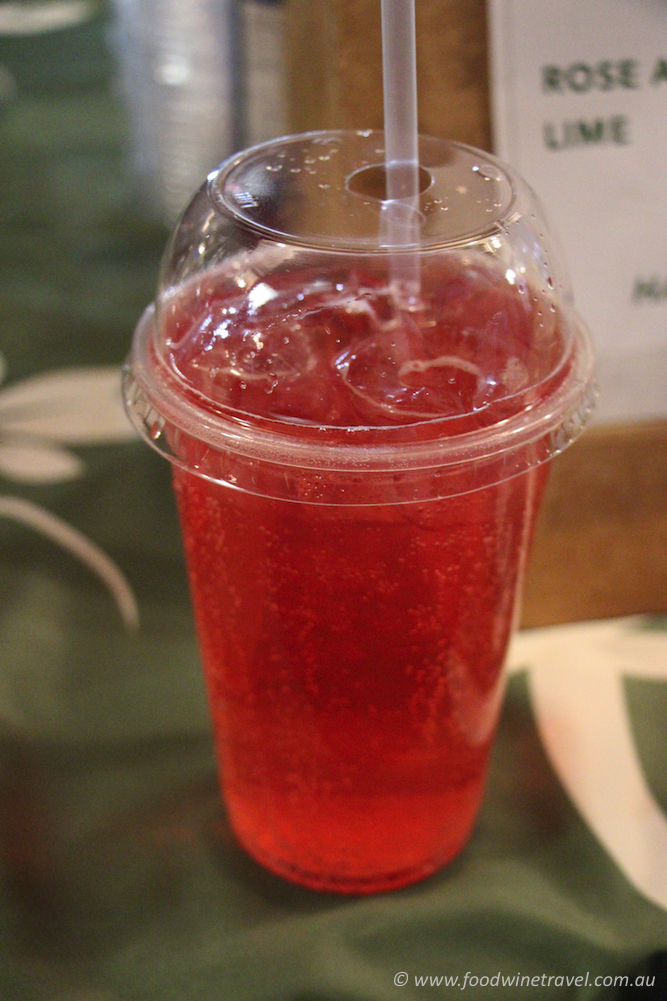 Other stalls were selling cold-pressed juice, organic fruit and veg, fresh coconut water, artisan coffee, churros, fusion sushi and woodfired pizza. Victor's Polish Meats had a huge range of charcuterie, while Flavourex Cheese was offering tastings of both goat's and cow's cheeses including gorgonzola, percorino, cheddar, gouda and even biltong-flavoured haloumi.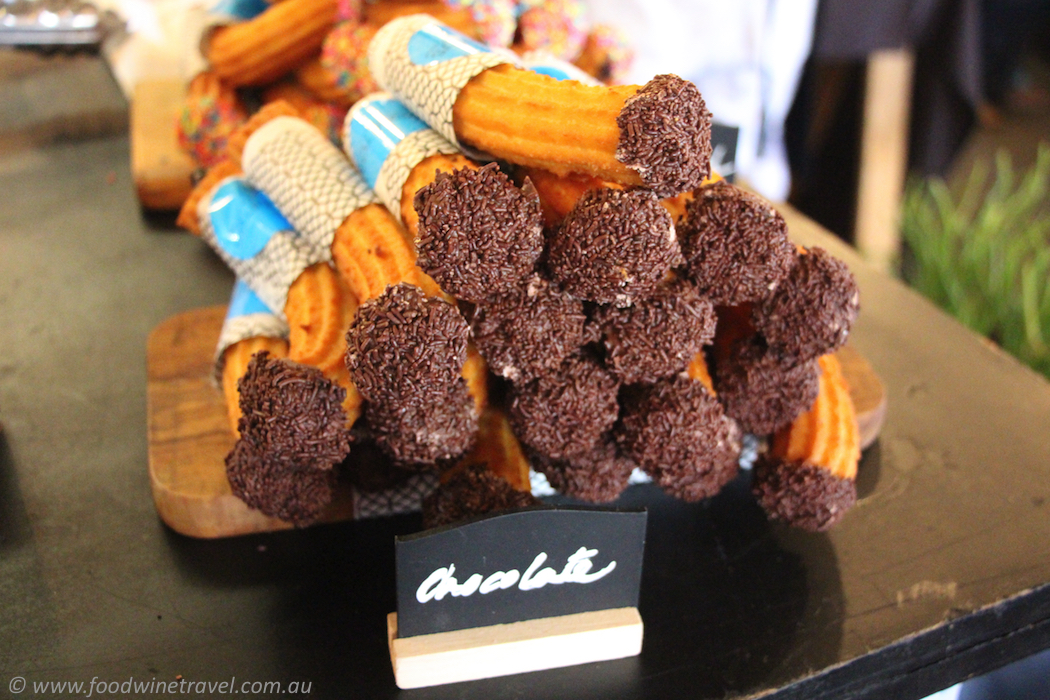 Speaking of biltong, the dried meat that South Africans are mad about, Hilda's Biltong is made from organic free-range grass-fed cattle and she was at the market with her traditional beef biltong, fatty biltong, drywors and chilli beef products.
The 'Healthy Bread' stall had a great range of potato bread, sourdough, rye and other breads, and there were a couple of wonderful pastry stalls, including one run by the JHB Culinary & Pastry School which was selling some really decadent pastries and desserts.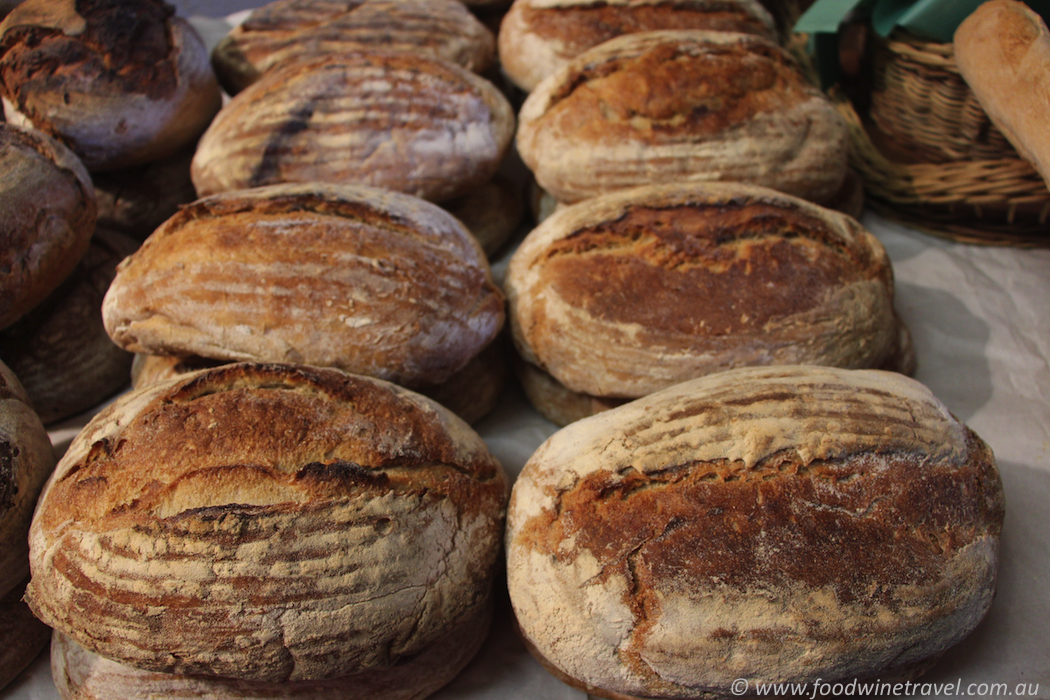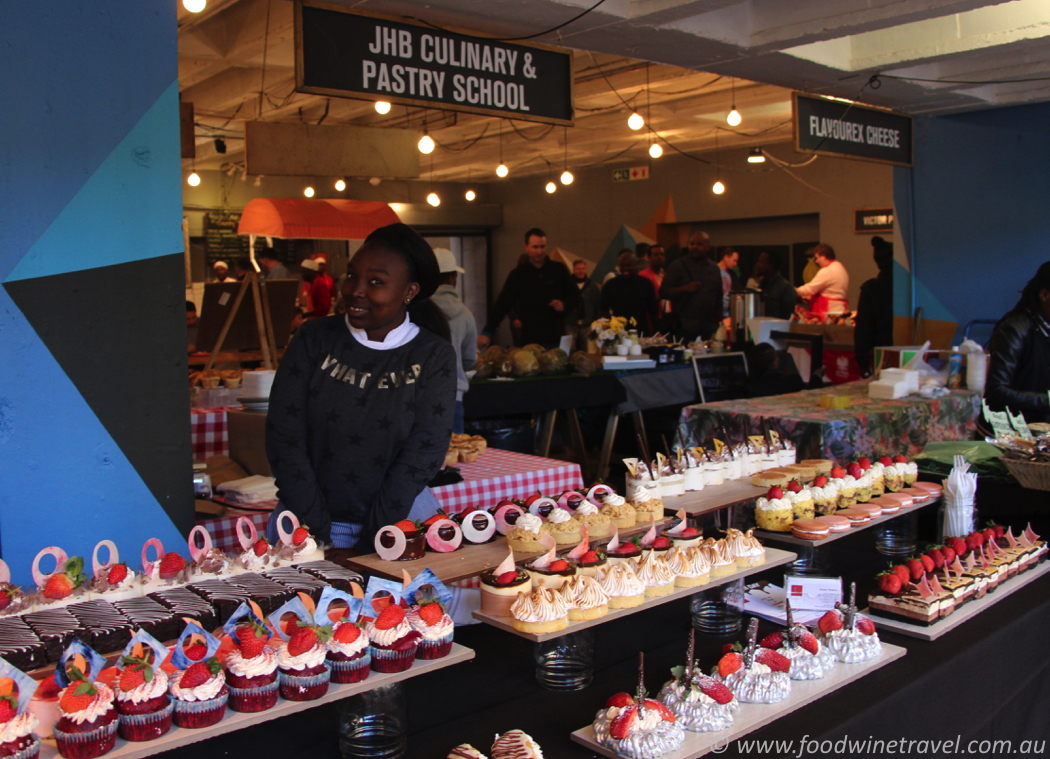 Many of the stalls were selling ready-cooked dishes which you could sit down and enjoy on the spot. One was doing various interpretations of eggs benedict, for example, while the Argentine Grill stall was selling sandwiches with sirloin, rump or pork belly, served in a Portuguese roll with chimi churri sauce.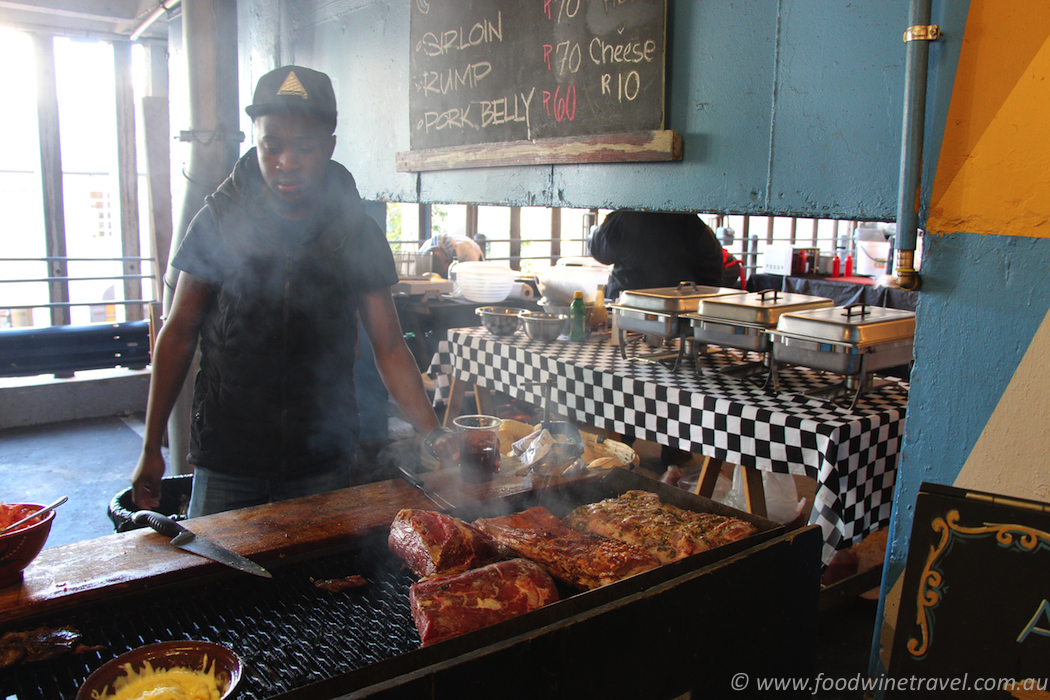 This is a great spot to spend a leisurely Saturday morning and I wished we'd been able to stay longer than our hurried city tour allowed.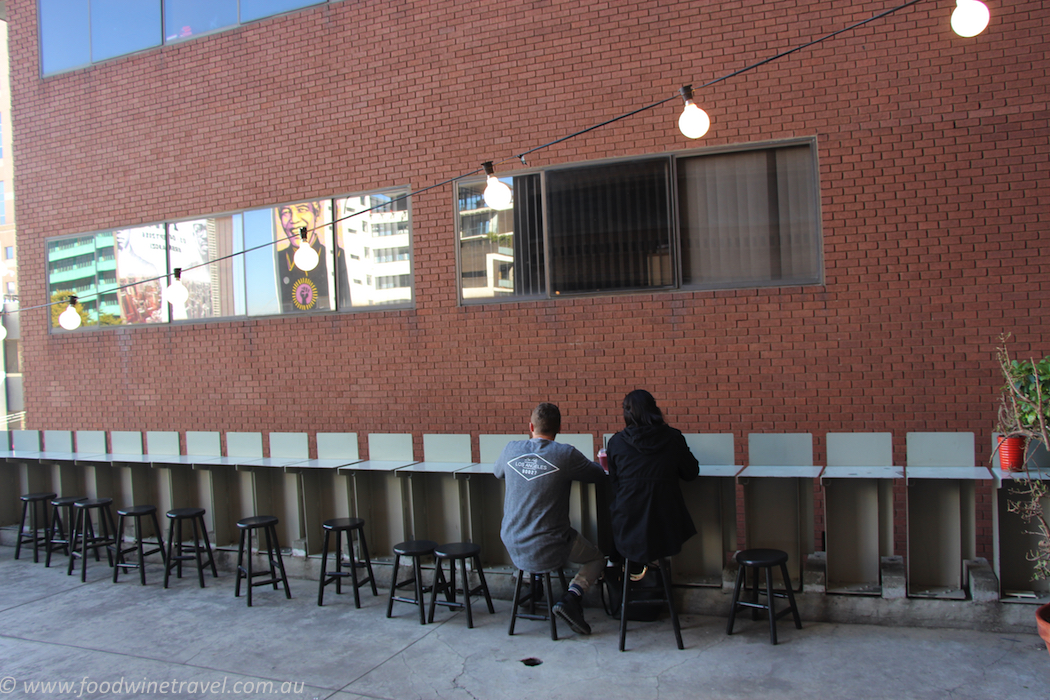 If you go, check out the upstairs outdoor terrace with its wooden trestle tables decorated with little pot plants and lights strung across the terrace. Grab a bench and settle down with a drink as you look out over the nearby buildings. One of them has a huge and impressive mural of a smiling Nelson Mandela looking down on you. Welcome to the new South Africa.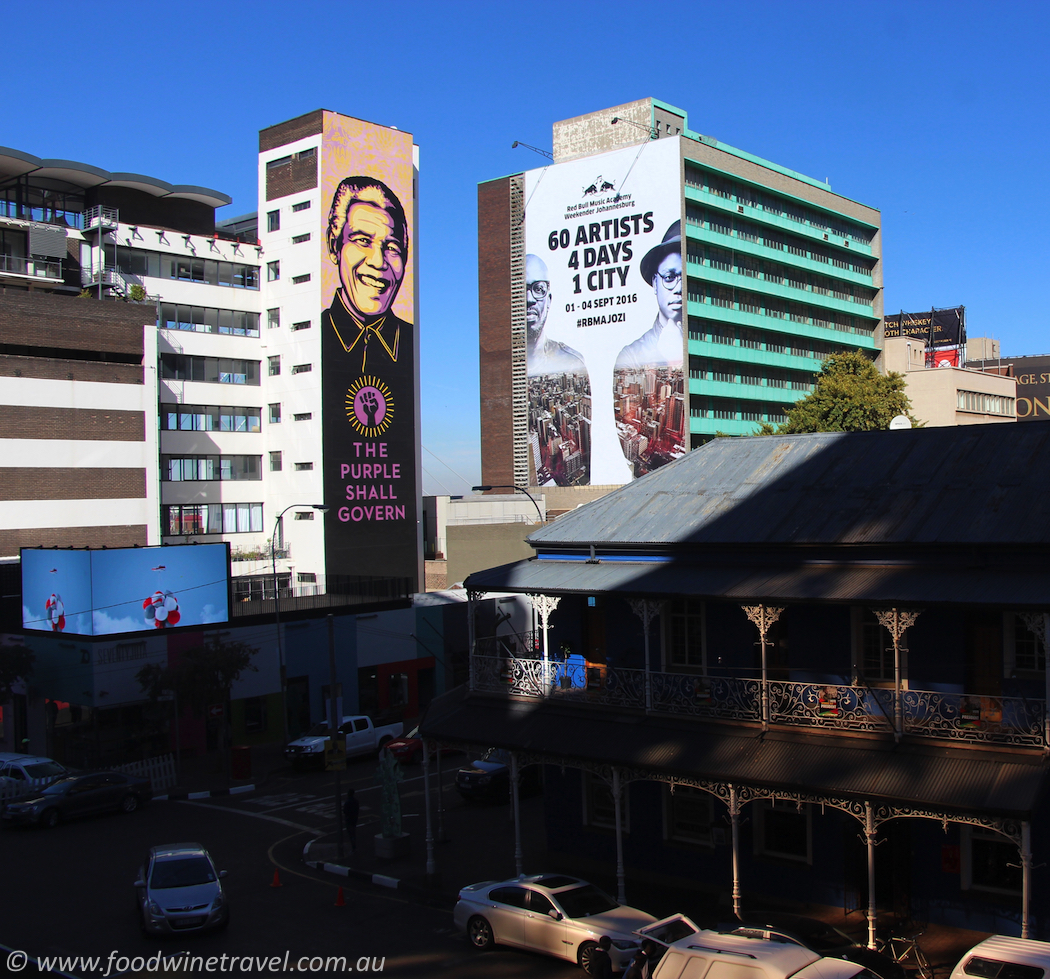 What? Neighbourgoods Market
Where? Corner Juta and de Beer Streets,
Braamfontein
Johannesburg
South Africa
When? Saturdays 9am to 3pm
www.neighbourgoodsmarket.co.za