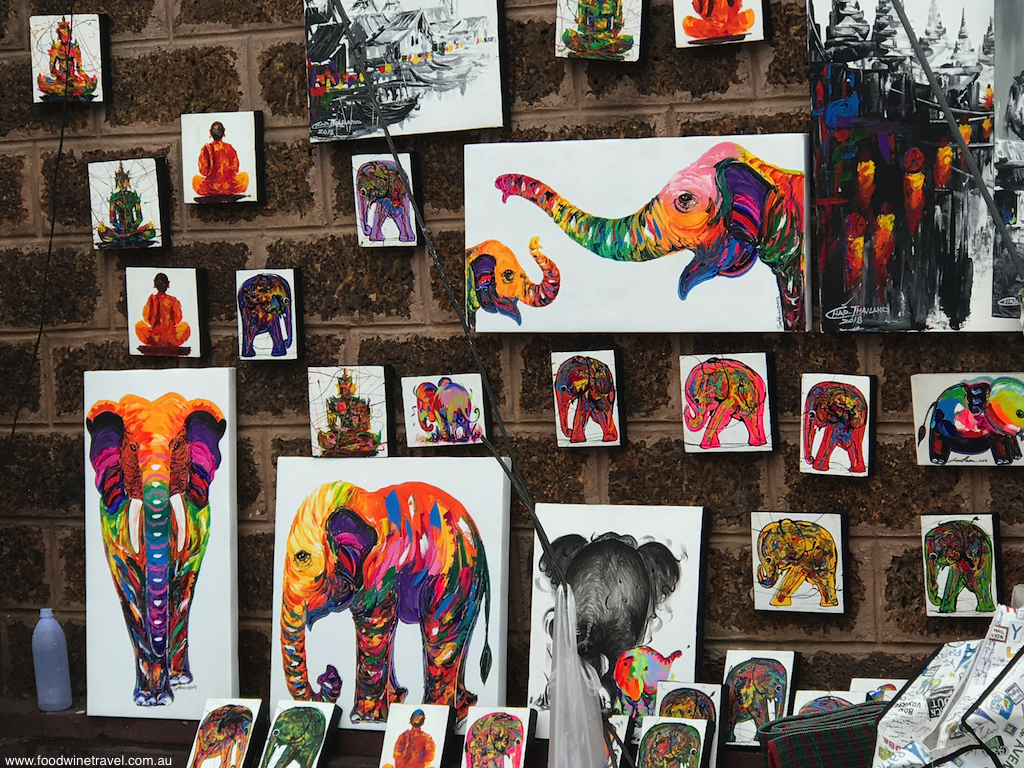 The historic walled city of Chiang Mai in northern Thailand is very different from Bangkok. It's much smaller and considerably cooler, being surrounded by mountains to which you can escape the oppressive heat. The highest building in the old city is only three storeys high, another feature that sets it apart from mega-metropolis Bangkok.
Long known as a hub of arts and crafts, in the past decade Chiang Mai has acquired stylish hotels, restaurants, galleries and design stores, putting it at the cutting edge of style and design. It still has much to appeal to travellers on modest budgets but these days it is dynamic and vibrant for a whole lot of other reasons.
Still, it is bathed in history, with countless temples, traditional teakwood houses and old city gates that remind you to slow down and savour a gentler existence. Here are 10 reasons why it is so easy to fall in love with Chiang Mai.
---
Dozens, no, hundreds of temples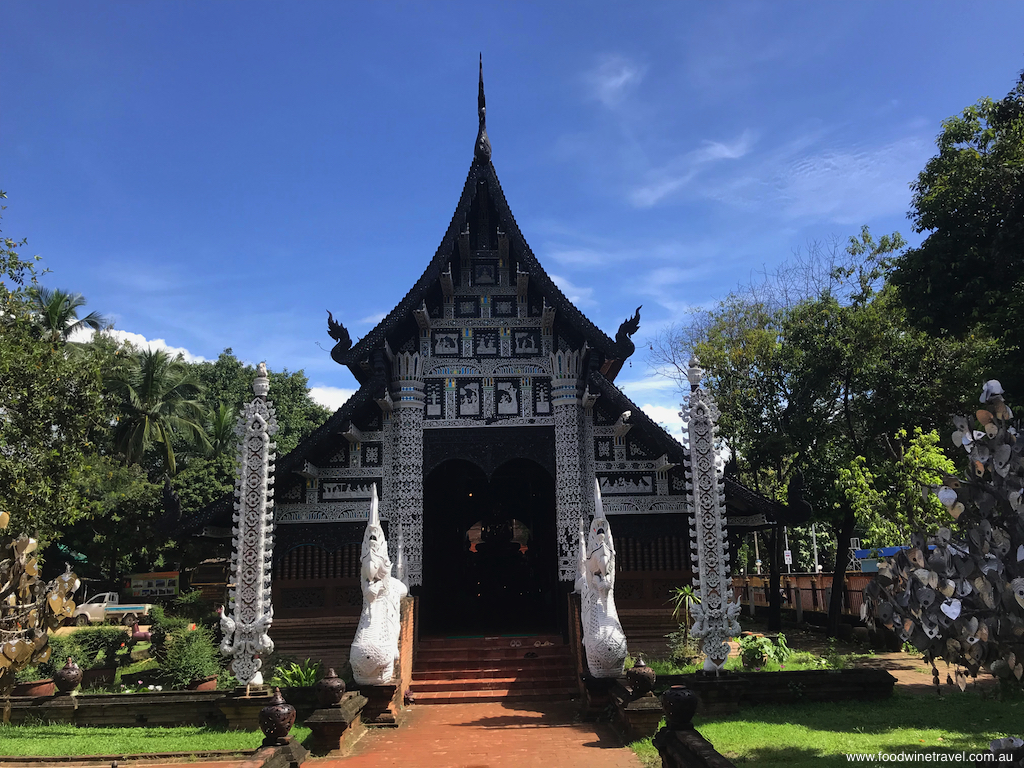 Getting around the old city is easy on foot, and you'll find a temple at almost every turn. Just outside the northern wall is the 14th century Wat Lok Molee, its impressive prayer hall featuring exquisite woodwork. Behind it is a massive chedi (stupa) with niches containing Buddha images. Young lovers take water from a bowl and send it up to Buddha by flying fox as they wish for health and wealth.
Chiang Mai's oldest temple, Wat Chiang Man (which translates as "strong and powerful") dates from the 13th century and has a number of treasures, including the "Crystal Buddha", a 10cm statue carved out of clear quartz crystal. The chedi has 15 life-size elephants supporting the upper levels.
Women will have to observe from the outside as only men are allowed to enter Wat Sri Suphan, the Silver Temple, but it's nevertheless worth seeing for the incredibly detailed craftsmanship on the exterior. Visit when it's sunny and the rooftop really shines.
---
Silver, silver and more silver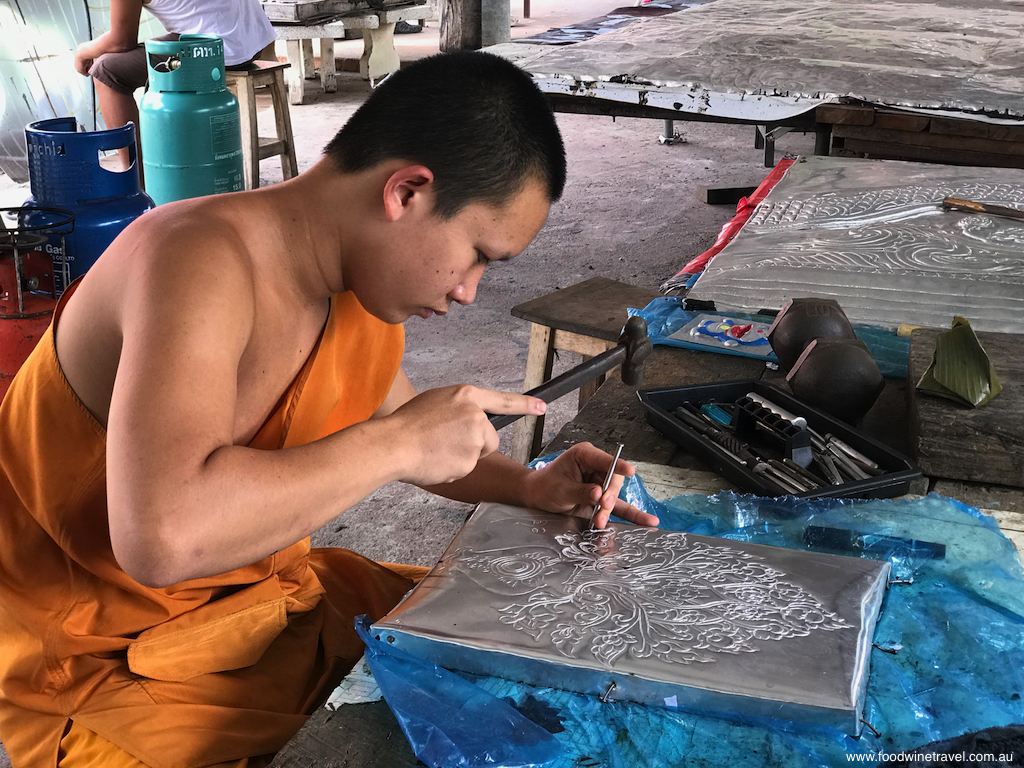 Surrounding the Silver Temple you'll find silversmiths at work, along with shops selling high quality silver at remarkably keen prices. People in this area have been making silver handcrafts since Chiang Mai was settled in 1296 and the king began commissioning goldsmiths, silversmiths, sculptors and blacksmiths. Some set up shops and taught the silver making process to subsequent generations. Our guide Ruby recommended Wualaisilpa (108-110 Wualai Road; tel: 053 275 171) and I adore the simple silver necklace I bought here.
---
Markets galore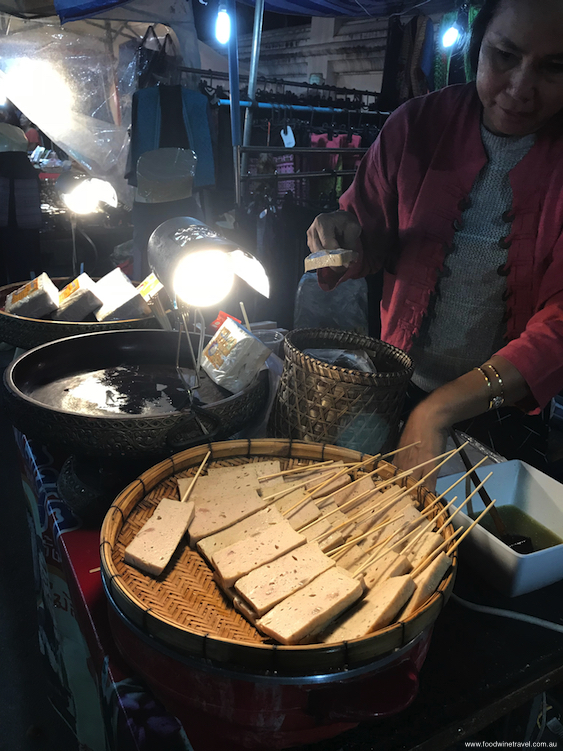 It's not just any old market in Chiang Mai; the market that is held on Sunday evenings in the old city is quaintly known as "Sunday Walking Street". That's because Ratchadamnoen Road is closed to car traffic from 5pm to 11pm on Sundays, when the street transforms into a kaleidoscope of crafts, clothing and incredibly enticing street food. Watch delicious icecream rolls being made or snack on deep-fried insects, crickets and grasshoppers if the fancy takes you.
One of the great things about this market is that many of the things for sale – notebooks, bags, clothes, jewellery and more – are made by the vendors themselves, something that sets it apart from many other Thai markets. Beware, though, that it gets very crowded and you need to allow plenty of time as the throng shuffles through at a snail's pace.
There's also a Saturday Walking Street on Wua Lai Road, the Chiangmai Gate Market, JJ Weekend Farmers Market, a flower market near the river, and the nearby Warorot Market on Vitchayanon Road. Immediately to the east of the old city, the Night Bazaar along Chang Klan Road is also great fun.
---
So many restaurants to choose from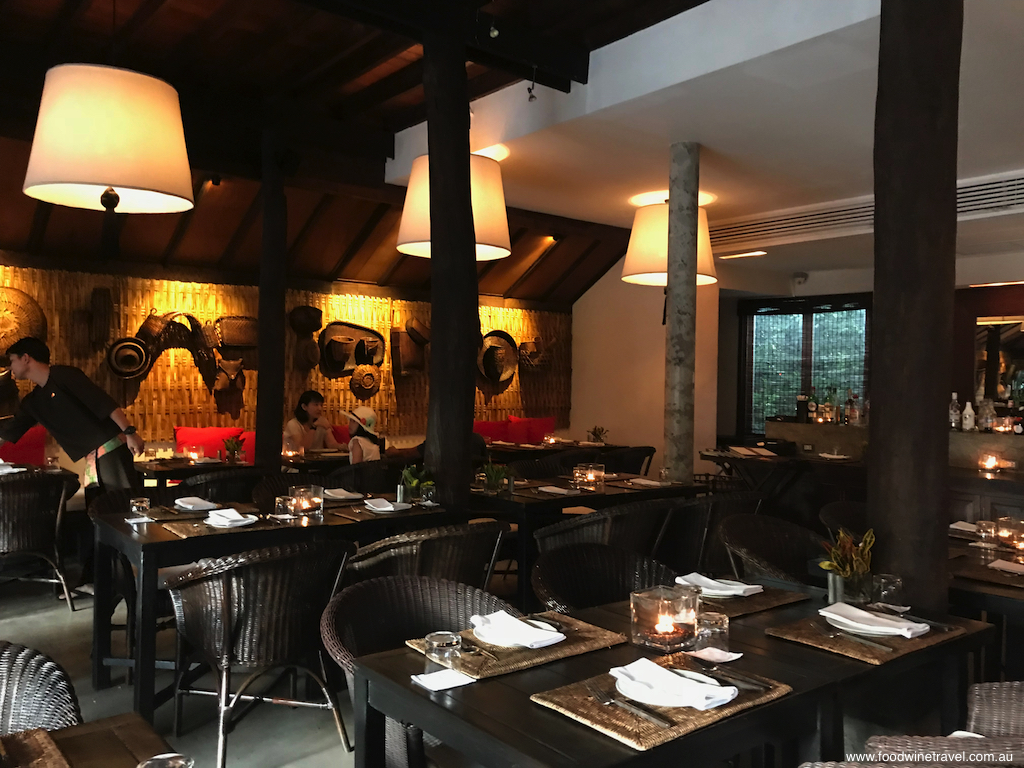 Chiang Mai's culinary landscape is exciting, with everything from amazing street food to humble little restaurants serving local specialties, to upscale restaurants doing a wide range of cuisines. The city has some excellent cooking schools too. Make sure you try the local speciality, Khao Soi, a curry soup that originated in Burma and is popular in northern Thailand.
For upscale dining, we can highly recommend Ruen Tamarind, the signature restaurant at Tamarind Village, a boutique hotel in the heart of the old town. Designed to resemble a traditional Lanna village nestled around an old tamarind tree, its guest rooms are decorated with fabrics and patterns reflecting the region's rich ethnic diversity. It's like an oasis as you sit back and listen to the birds twitter and the cicadas buzz while you dine on fiery northern dishes such as Gaeng Ped Yang Linchee (roast duck and lychee in red curry) and Tom Yum Goong J'FA (pan-fried prawns with chilli paste and cashew nuts). The hotel grows its own coffee, Mivana.
---
Meena rice-based cuisine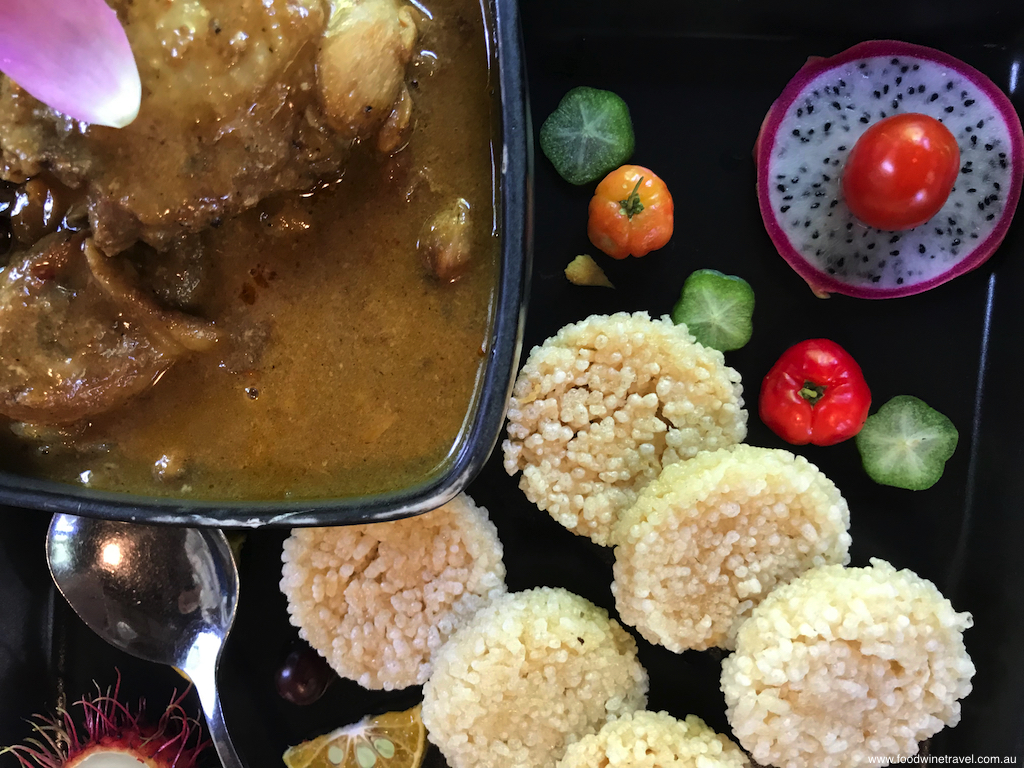 I'm singling this restaurant out for special mention because it's different to anything I've experienced in Thailand or elsewhere. Meena is one of Thailand's hidden gems, tucked away in a lane in Sankamphang, about seven kilometres from downtown Chiang Mai and a world away from the busy tourist streets. (Ban Mon Mu 2 Soi 11, Amphoe San Kamphaeng; tel: 087 177 0523) The menu is described as "Rice-based Cuisine" and you'll find rice presented in ways you might never have thought of.
There's a berry herbal drink made from rice water, deep fried prawns coated in a sticky rice batter, and chicken coconut curry with rice crackers. Even the steamed rice on the side is a standout, presented in a wedge of five colours, all natural — white (safflower-flavoured), red (jasmine), black (riceberry), yellow (turmeric) and a blueish/purple (butterfly pea flower).
I very much enjoyed the banquet here, which included Sweet pork with coffee beans, Chicken wings with mushroom and ginger, and Steamed fish in banana leaf. But what I really loved was the ambience. Guests are seated in a Lanna-style old house with outdoor pavilions and wooden rice barns, overlooking ponds and decorated with rice accoutrements and old-fashioned charm.
---
Stepping out in Nimman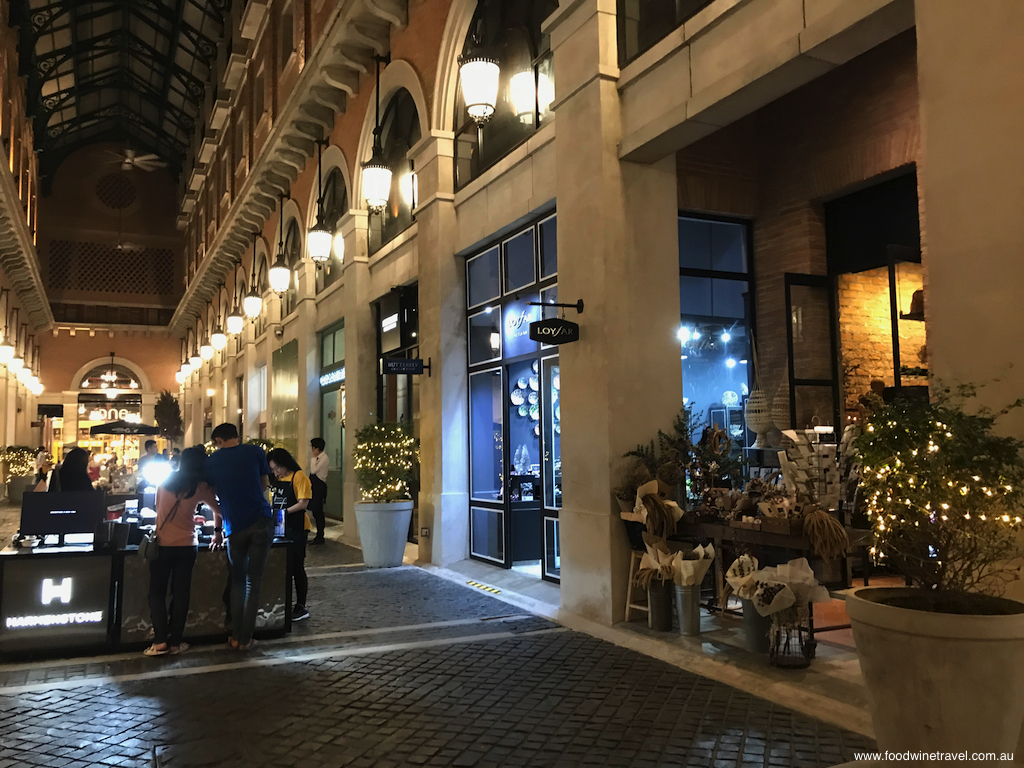 It's not all a step back in time. Chiang Mai has some hip shopping and dining areas, clustered mostly around Nimmanhaemin Road, Tha Phae Road and along Charoenrat Road. The locals tend to call Nimmanhaemin Road "Nimman" or sometimes even "Coffee Street", because there are so many quirky cafés. It's a trendy area with cute shops, funky bars, modern restaurants, spas and salons.
Dozens of alleyways lead off in every direction, and there are lots of hidden gems including some terrific street food. The Kad Na Mor night market is at one end of Nimman, near Chiang Mai University. At the other end, the upmarket Maya Lifestyle Shopping Centre offers spectacular sunset views from its rooftop bars.
---
Take a coffee break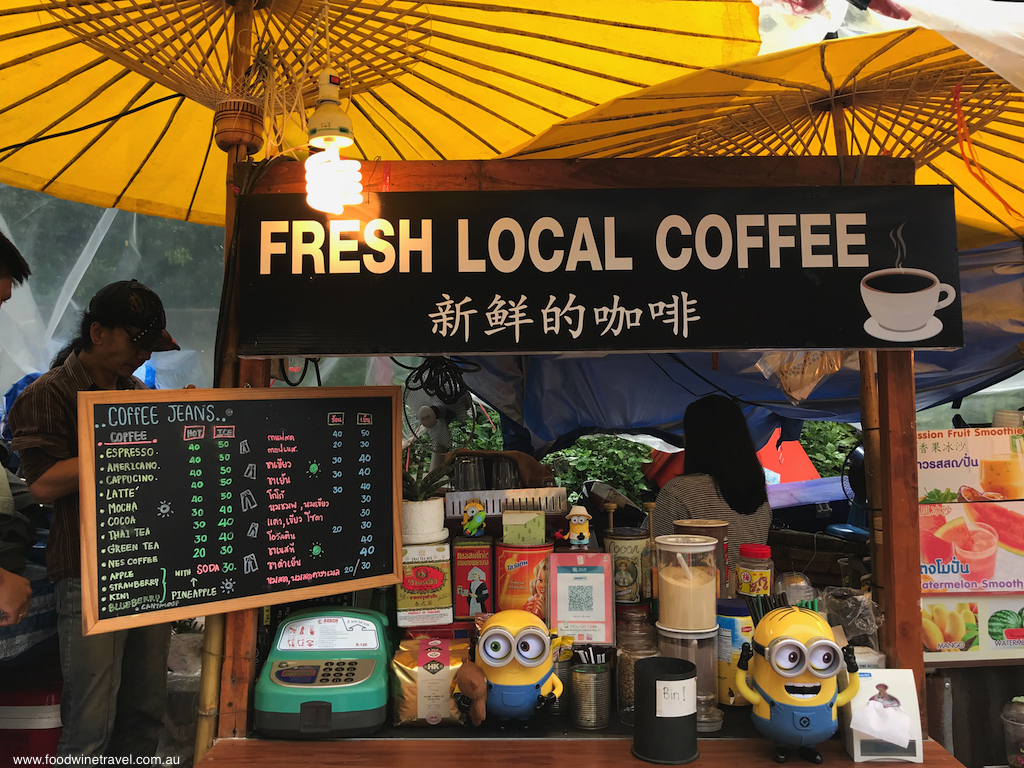 It's exciting to find a place in Thailand that not only embraces coffee in cafés you want to linger in, but also buys its coffee locally. Villagers in the region once farmed tea and opium, but as fermented tea chewing became less popular and opium cultivation is illegal, alternative crops were sought. Thailand has a number of Royal Projects that assist with developing new crops and as a result, Chiang Mai is rapidly becoming a coffee destination.
Each year, around 3,800 tonnes of coffee are produced in Chiang Mai and there are now more than a thousand coffee shops across the province, so you could definitely say it's a flourishing industry. Some of the coffee is grown in community enterprises, as in the village of Mae Kampong, where part of the income goes to a fund for much-needed community projects. There is also a push towards organic production. Drink your coffee smug in the knowledge that you are helping the locals.
---
Experience village life with the Karen people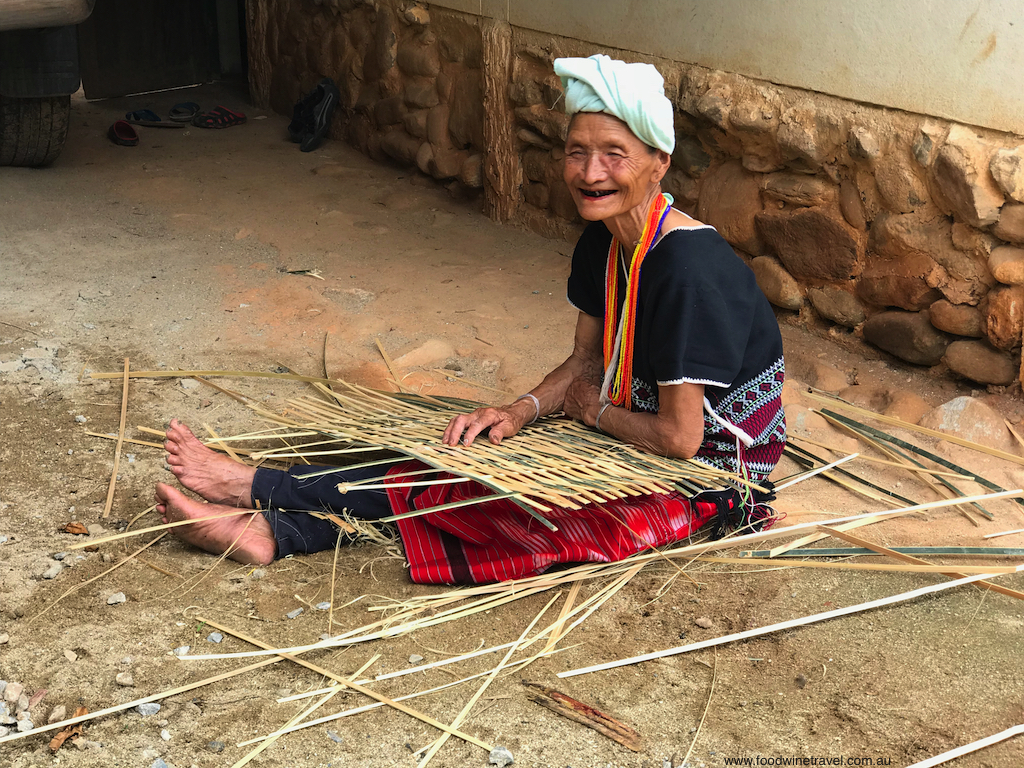 Among the hill tribes growing coffee are the colourfully dressed Karen people, who settled in the region a century or more ago. It's fascinating to visit one of the Karen villages that welcome tourists, and lest you think it's going to be one of those contrived experiences with lots of hard sell, here it couldn't be further from the truth.
Generally, only a handful of tourists in minivans visit at any one time, and the locals go about their daily business leaving visitors to wander the unpaved roads, past wooden houses on stilts, with chickens and the occasional pig scratching around below. The odd enterprise draws the tourists in, such as the weaving centre where you can see beautiful scarves being made and sold, or the coffee "shop" where you can taste locally grown coffee. Filtered through a cloth sieve, the piping hot coffee is smooth, strong and sweet if you drink it with added sugar as the locals do.
---
Take a drive into the countryside
A little further on from the Karen villages is Doi Inthanon, which at 2565 metres is the highest peak in Thailand. There are lovely walking trails and you needn't be deterred if it's raining, because the mist and cloud cover make it even more enchanting. Other attractions in this region include the picturesque Wachirathan Waterfall and the King and Queen Pagodas, a tribute to the former King Bhumibol and Queen Sirikit. The beautifully detailed pagodas are surrounded by lovely gardens that are in flower for most of the year.
Another recommended excursion is Wat Phra That Doi Suthep, a temple on top of a mountain about 15 kilometres from downtown Chiang Mai. Once you've driven to the top of the mountain, you'll still need to take the funicular to the temple or climb up more than 300 steps (or do as we did and take the funicular up and the steps down). Take some time to appreciate the splendid views of the city, and to soak in the atmosphere of the temple with its tall, gilded pagoda and pilgrims lighting incense sticks and making offerings of lotus blossoms. According to the locals, you haven't truly been to Chiang Mai if you haven't been to Wat Phra That Doi Suthep.
---
Enjoy Raya Heritage, a river sanctuary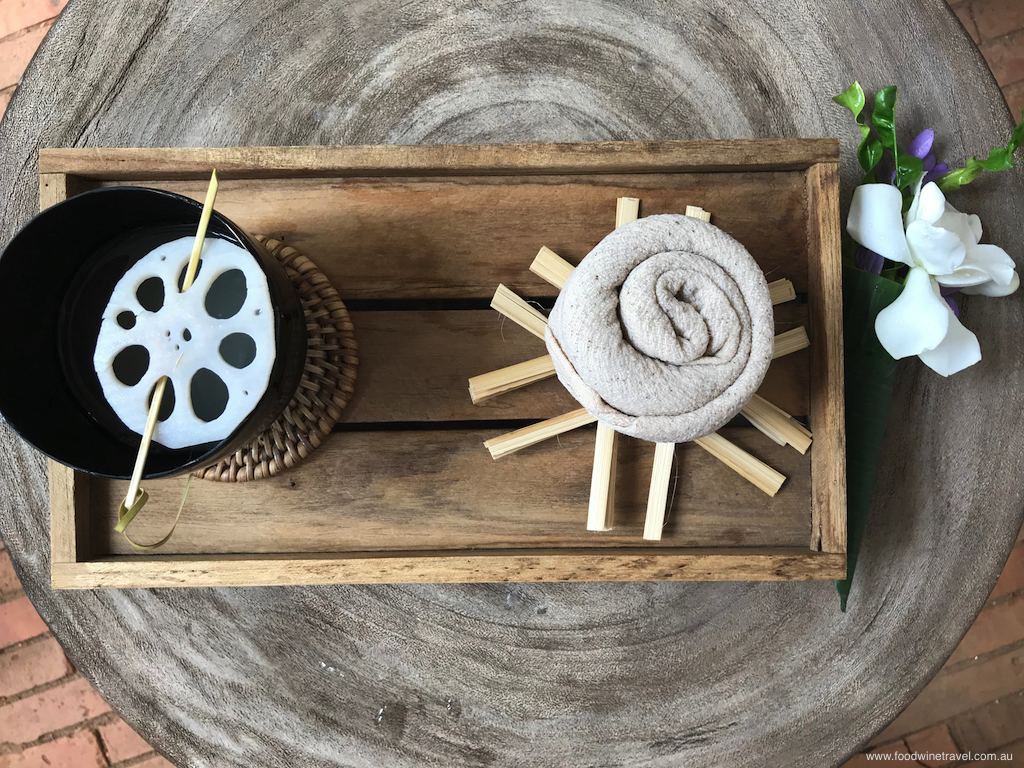 There are many wonderful hotels in Chiang Mai so why choose this one to sign off on? Because the Raya Heritage Chiang Mai is simply one of the most peaceful and beautiful hotels I've stayed in. I loved everything about it, from our gorgeous ground-floor suite with private swimming pool, to the restaurant's focus on local and sustainable produce, to the peaceful riverfront location away from the hustle and bustle of Chiang Mai. (www.rayaheritage.com; tel: 053 111 670) I especially love how the hotel is completely at one with its surroundings, with the use of stone and wood and natural earthen tones such as cream, black and indigo blue. It's an Instagrammer's delight, and the hotel's Ai Waan Spa is heavenly too.
---
With thanks to the Tourism Authority of Thailand for organising my visit to Chiang Mai following the Australian Society of Travel Writers' conference in Bangkok. Thanks also to the Raya Heritage for hosting us for an additional two nights.