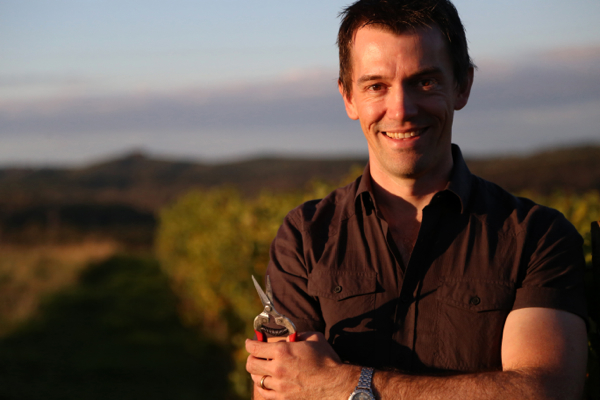 I've known Tyson Stelzer (above) from the early days of his wine writing career and have always been impressed by his knowledge and passion. He gave up teaching to pursue his career as a wine writer and in my view that shows enormous dedication. No doubt it's easier to spend your days tasting wine than keeping schoolkids in check, but it can't have been an easy decision financially.
Anyway, I'm delighted to say that Stelzer's career has continued to blossom and from tomorrow, we'll be seeing him on our TV screens. I've had a sneak preview of the first couple of episodes of People of the Vines, and if you have an interest in wine, I think you'll enjoy this no holds barred view of the winemaking life.
The six episodes will air at 1pm on Saturday afternoons between November 1 and December 6 on Network Ten nationally. This first series concentrates on Tasmania, which is interesting given that it is one of the smallest wine producing regions in Australia (volume-wise, not in a geographic sense).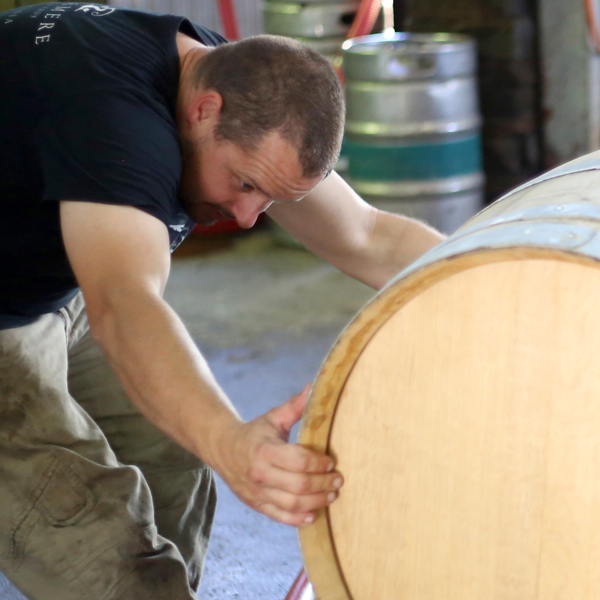 Tasmania's cool climate might seem like a winemaker's paradise but it also brings challenging conditions, and the series gives a very real insight into the lengths winemakers and their families go to, to produce a premium glass of wine. Stelzer spent months following six winemakers in northern Tasmania around.
He says, "I have long dreamed of an opportunity to bring the real stories of Australian wine to the masses, to take a camera behind the scenes and capture all the action of vintage as it unfolds and, most of all, to introduce the characters of Australian wine and their families to the world. We follow the entire process, from the first sparkling wine grapes to the flavoursome reds in what is make or break for the year's income. If it's a good day, we show that, and if it's a bad, well, you get that too."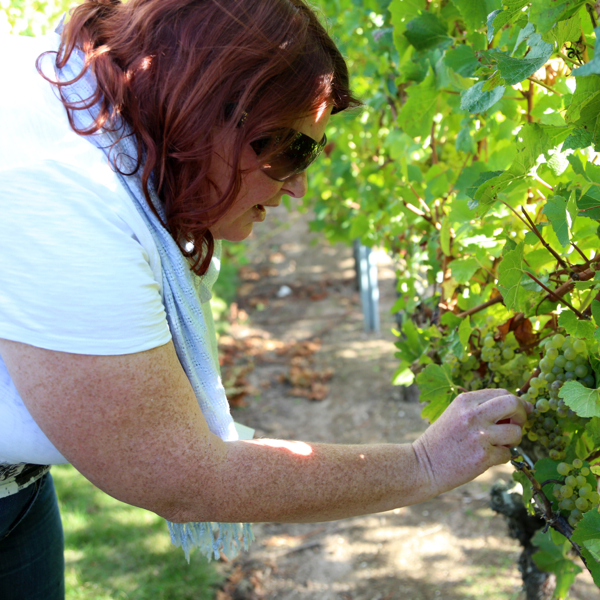 Tamar Ridge head winemaker Tom Wallace, who is featured in the show, says viewers will get a very real insight into a frequent problem on the island state.
"We had a very cool and wet December, which reduced our yields greatly, subsequently our wines are extremely high quality, and have retained great acidity, but the up and down nature of the climate makes it very difficult to get consistent yields, and can be very stressful."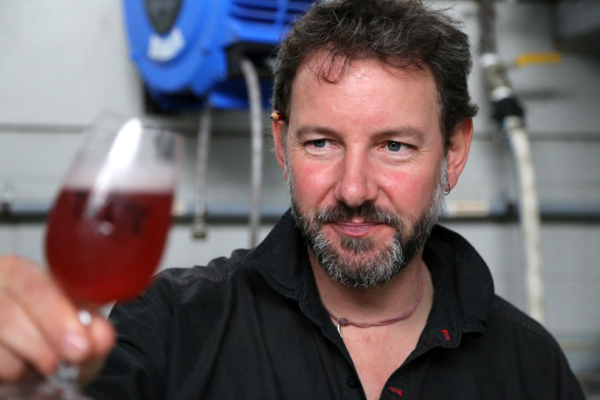 Josef Chromy chief winemaker Jeremy Dineen (above) says winemakers get only one chance a year to get it right – and climate plays a key role. During vintage, he often doesn't see his two young daughters, or his wife for that matter, for weeks on end – but he concedes it's worth the effort.
"We get very passionate and so involved in what we're doing, there's not much room outside of that for much else, but that's the way we like it. It's really not about medals and trophies … the best reward is finding someone who wants to drink your wine."
Tune in tomorrow and keep an eye out for more stories down the track. Stelzer is currently making plans to shoot a second series in the new year, hopefully in South Australia's Barossa Valley.