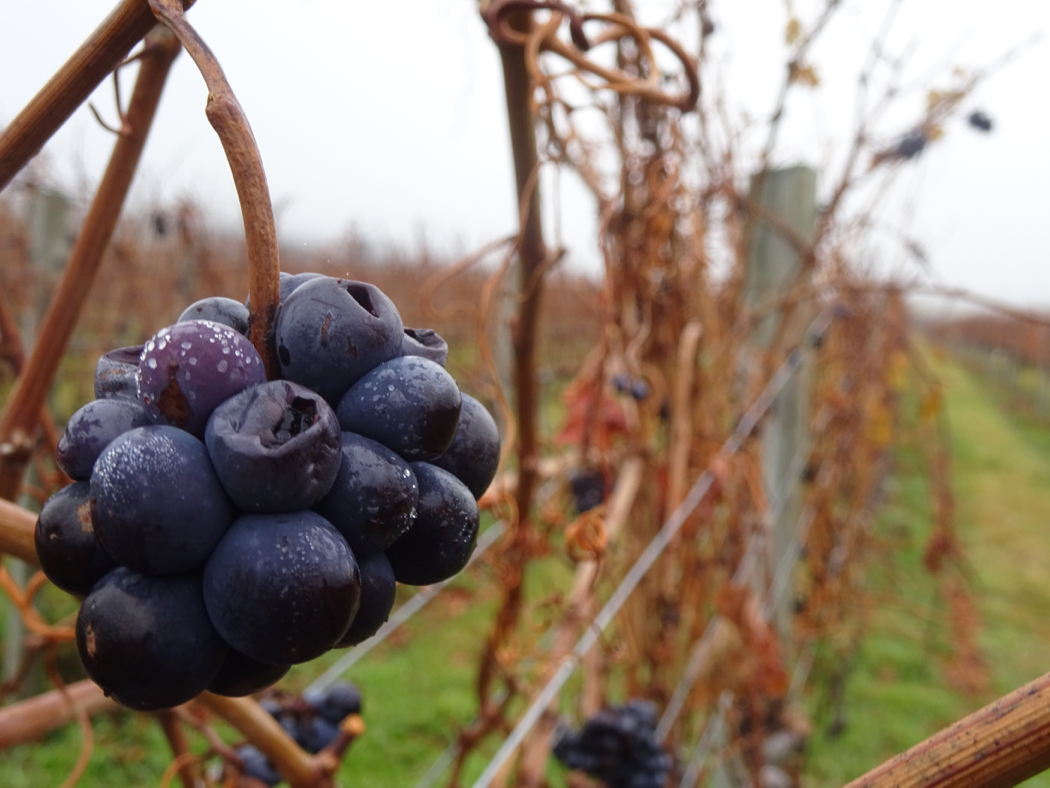 European settlers first ventured into the Central Otago region of New Zealand in the 1840s in search of gold. The soil there is really only good for two things – gold and wine. One hundred and seventy years later and there isn't much gold left but there certainly is some good wine with a very well-deserved reputation.
We were guided around the region by wine maker Alan Peters-Oswald, whose Nanny Goat Wines, like other Central Otago drops, have established a solid foothold in Australia. Starting out from a crisp minus 4 Queenstown morning, we headed straight for the historic village of Arrowtown and a thawing cup of coffee at the Unwind Café. With a beautifully preserved and renovated streetscape, Arrowtown dates from the 1850s gold rush. According to Alan, it hasn't changed much since he was a kid and probably not since the 1850s. Thankfully the heating has improved.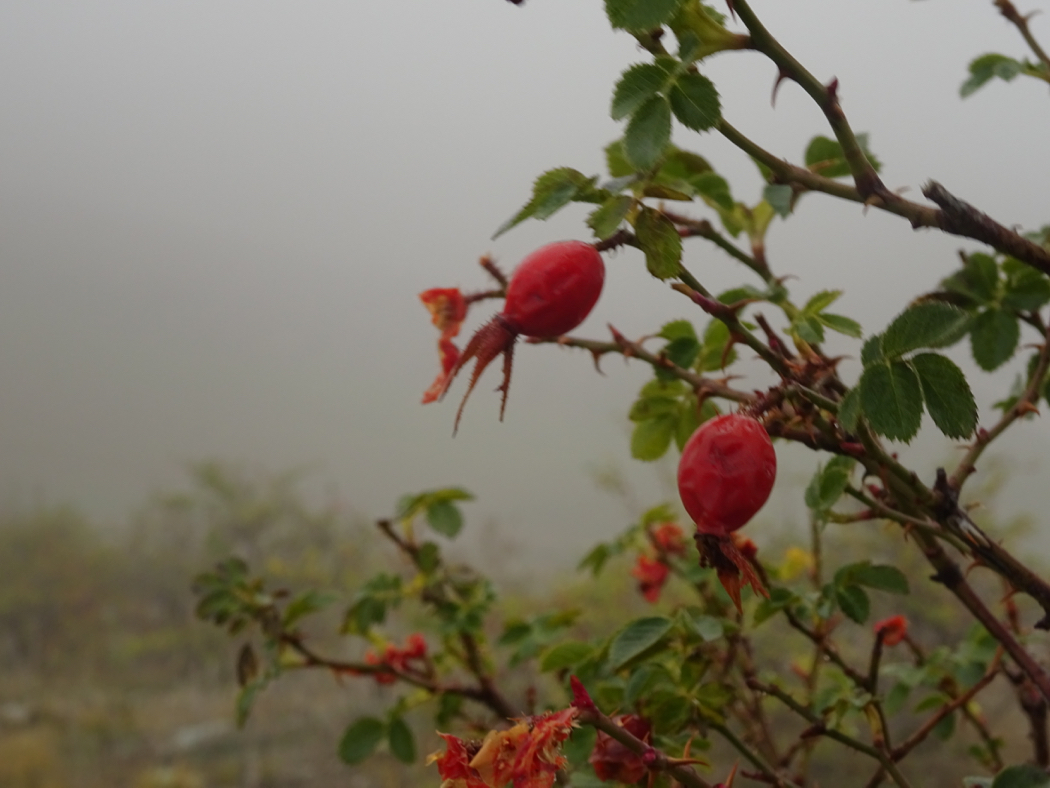 What gives Central Otago wine its unique features is a combination of factors that are a direct result of the gold rush. Early miners were in need of vitamin C and so planted rose hip. Today it's everywhere in the region. If you get a chance at one of the local restaurants try the wild goat which because of their rose hip diet has a very special flavour. The other thing the miners planted was thyme, which now grows all through and around the vines. Unlike the Marlborough Region, Central Otago is very rocky, hilly and barren country, making the vines work harder. Alan says the country, rose hip and wild thyme combine to give the grapes a very unique character; Central Otago Pinots are certainly testament to that.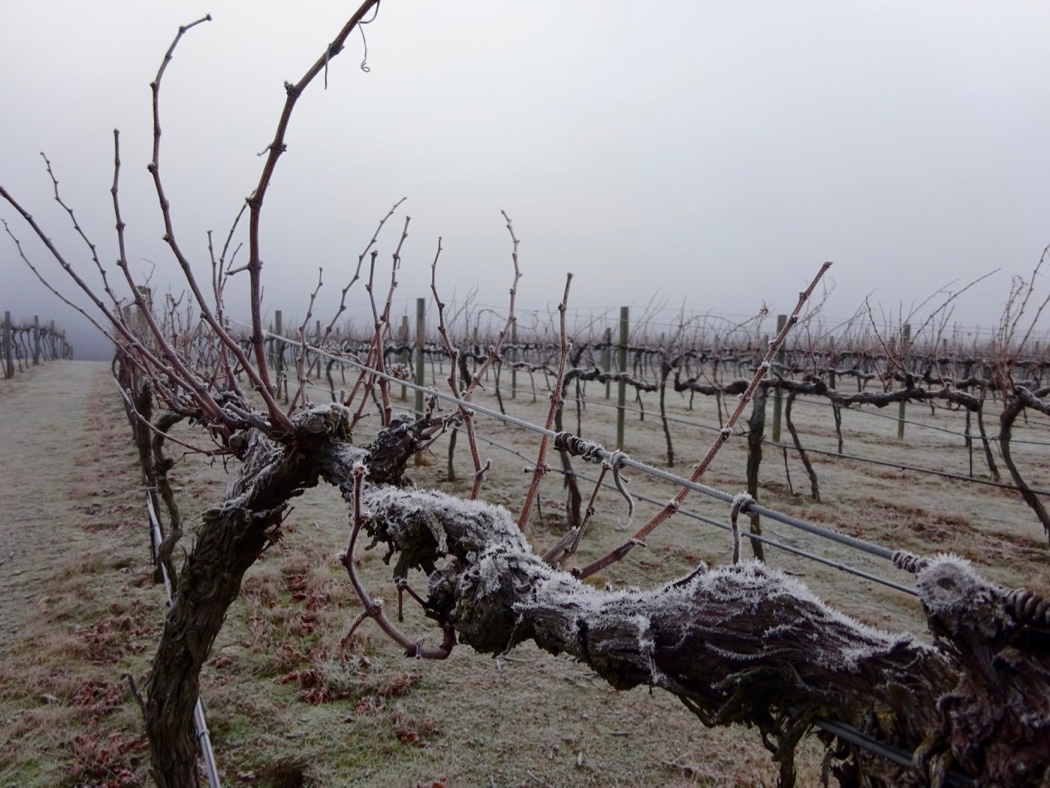 The man who is reputed to have originally brought the thyme to the area was a French goldminer who then turned his hand to winemaking. From those first few bushes the thyme is now growing wild everywhere, thriving in the cold, dry conditions. Not so long ago the thyme was thought to be a real pest but now Central Otago has realised the value of it, not just for the character of the wine but also for the flavour of local wild thyme honey which is a big seller both around the world and in New Zealand.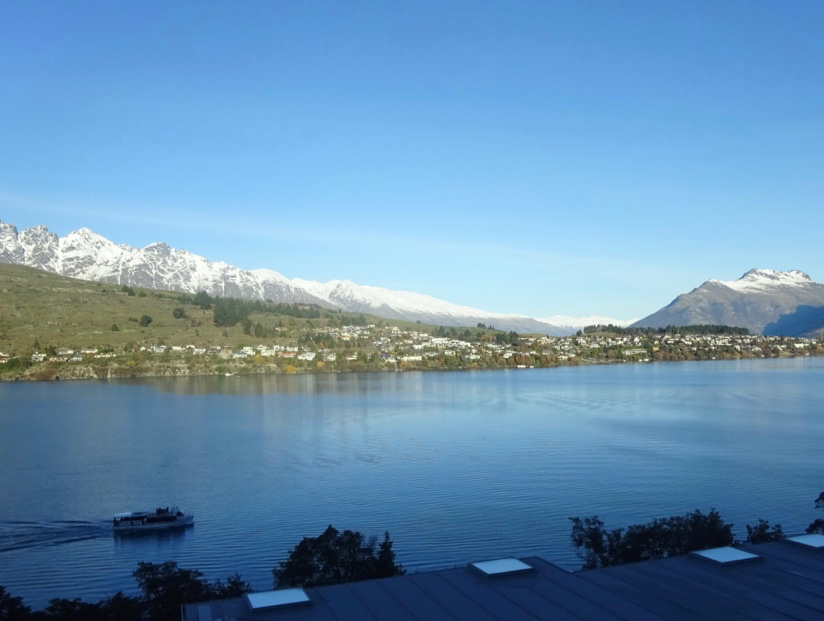 At Quest Farm, where Alan sources a large proportion of his fruit for Nanny Goat Wines, Mark Mason, known as Mac, agrees with the unique influence of the rose hip and thyme on the grapes. Other important factors, he says, include the latitude – 45 degrees south. "We have a special location," Mac says. "It's the climate, the glacial terrain, the northern aspect and also there's not a lot of new wood here." Virtually no frosts and a long slow season make this area ideal for pinot noir. Apart from wine, Mac and his partner Michelle Crawford continue the tradition of the old miners by making a rose hip cordial from the 140-year-old bushes. I didn't ask if they ever catch a cold, but rose hip is making a comeback these days as a very good source of vitamin C.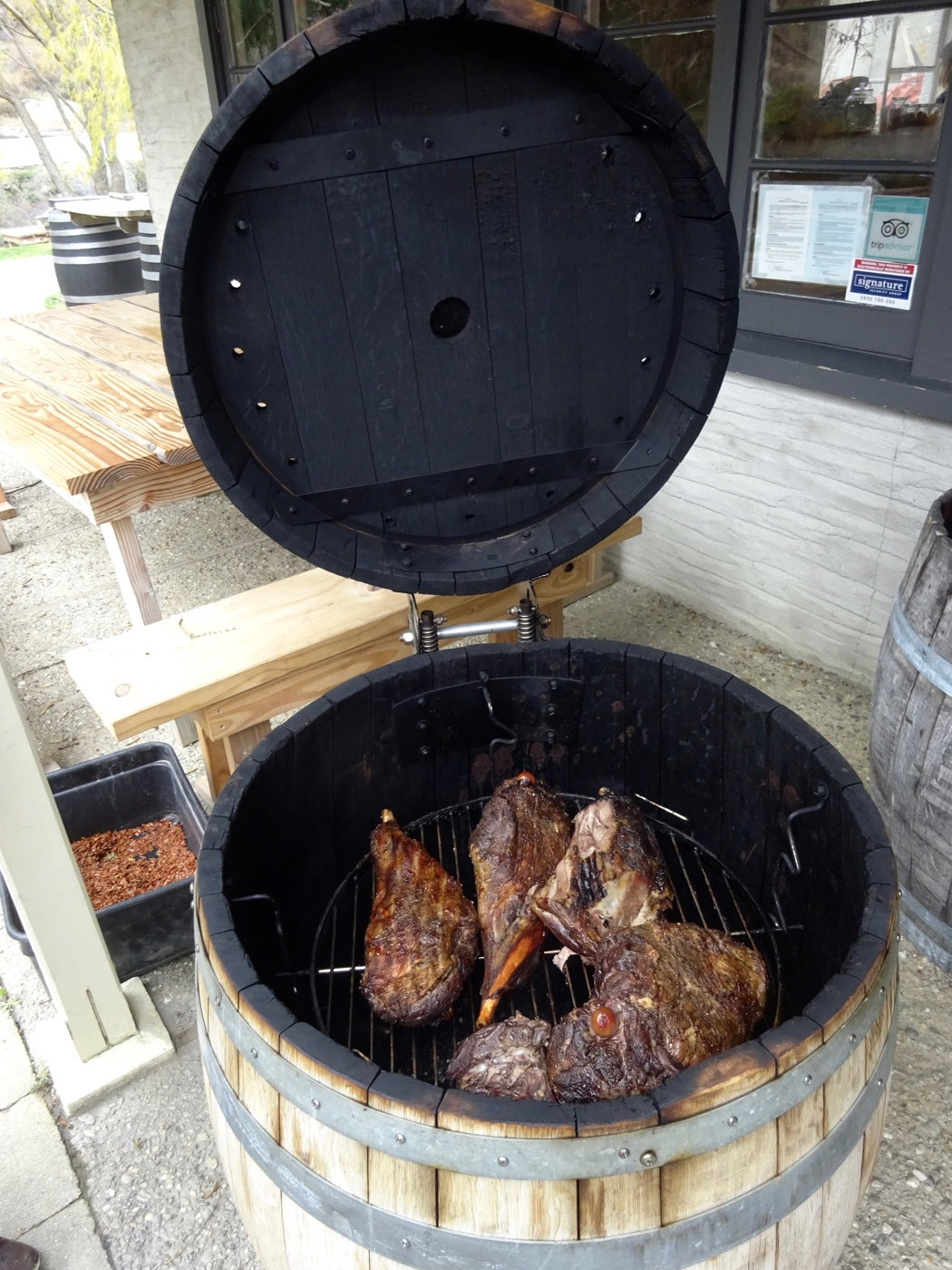 The terroir of Central Otago is exactly the reason why Alan Peters-Oswald chose this area from which to source the fruit for his Nanny Goat Wines. Both Pinot and Chardonnay grapes have a special character here and looking down from Legend's Terrace, the source of much of his Super Nanny range, we had a bird's eye view of Felton Road, considered to be 'the' address in Central Otago. The special flavour of the region was very much in evidence down the road at Wild Earth Restaurant where owner and head chef Quintin Quider has perfected a unique method for cooking wild goat with his Wild Kitchen Stoaker. This device is both a cooker and a smoker and Quintin is on track to start selling the Stoaker in Australia soon. The tasting menu at Wild Earth is perfectly matched with Wild Earth wines. Each course is a superb showcase of local produce, with the goat being the standout.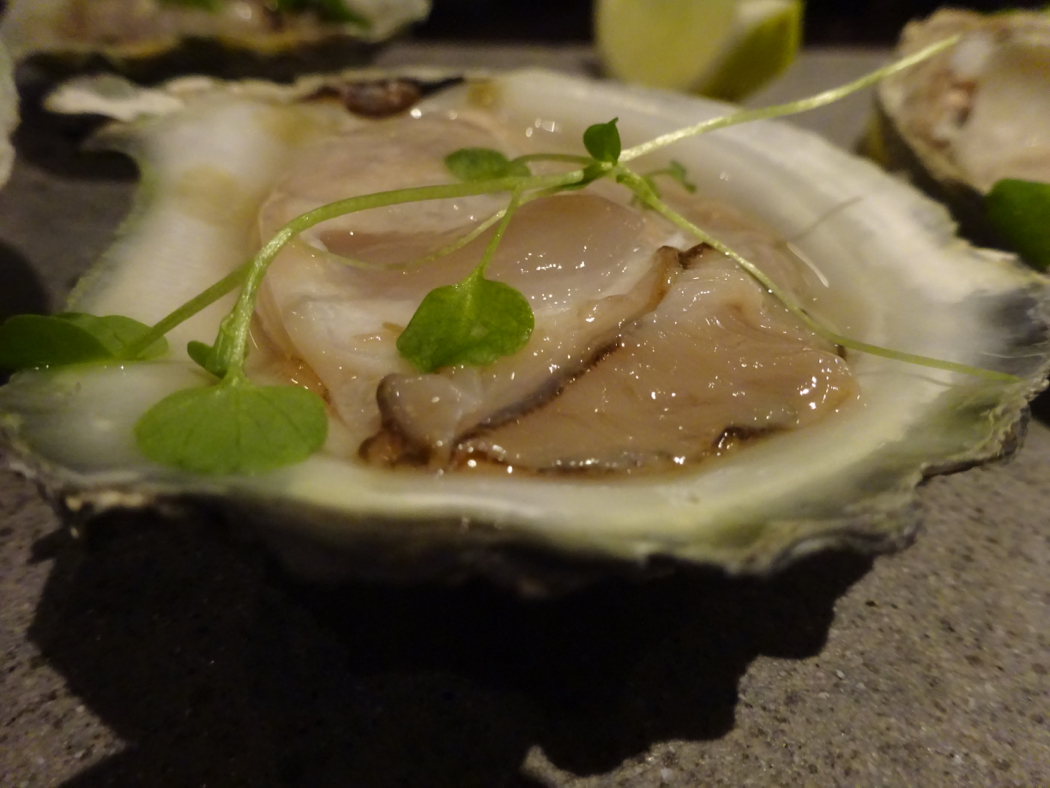 Having seen where Nanny Goat Wines originate, the delight of matching them with the menu at True South Restaurant in the Rees Hotel in Queenstown was all the more special. The Nanny Goat Chardonnay with its fruity overtones and creamy crisp finish was a worthy match for the very meaty Bluff oysters served natural with a dash of lime or elderflower and horseradish vinaigrette.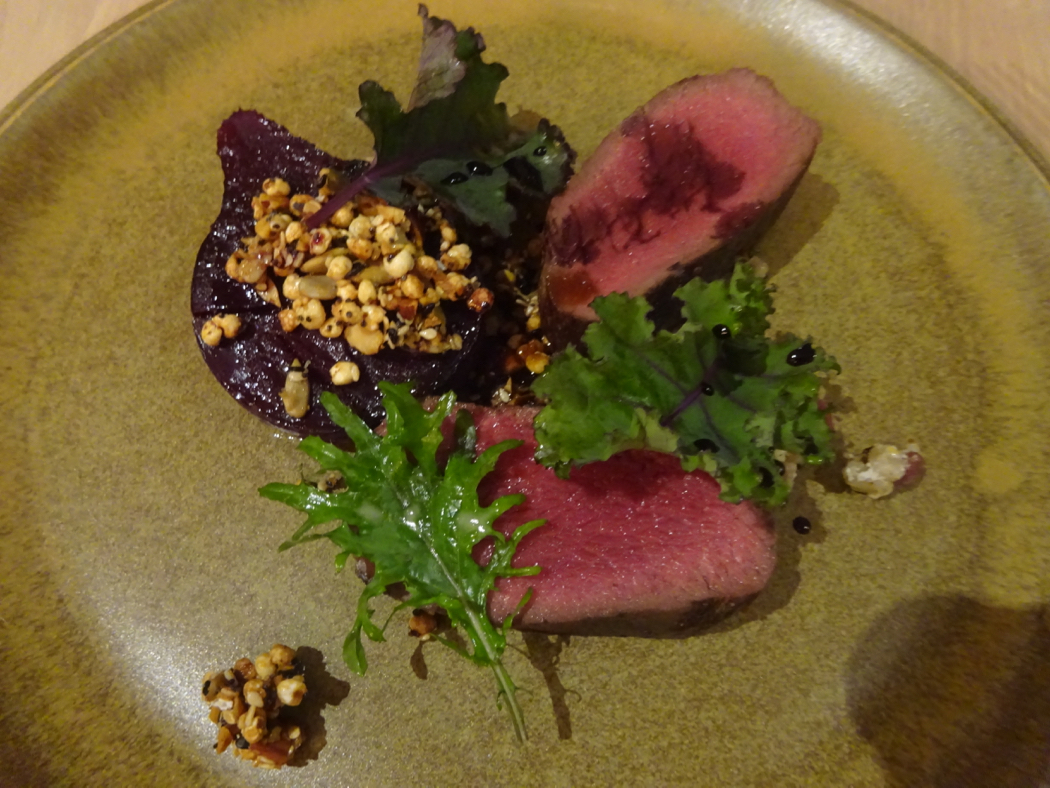 The Australian palate generally is evolving and moving away from heavy reds to softer, low tannin wines and those that are a better match for a wider range of foods. There is nothing better to accompany lamb, goat, duck or in the case of New Zealand, venison, than a good Pinot Noir. The Taste of True South menu at True South Restaurant presents six courses based on fresh, seasonal and local produce. The venison from Fair Game, Invercargill, was a perfect match for the 2014 Nanny Goat Pinot Noir with its rich red colour, oak maturation, berry fruit overtones and long, soft finish.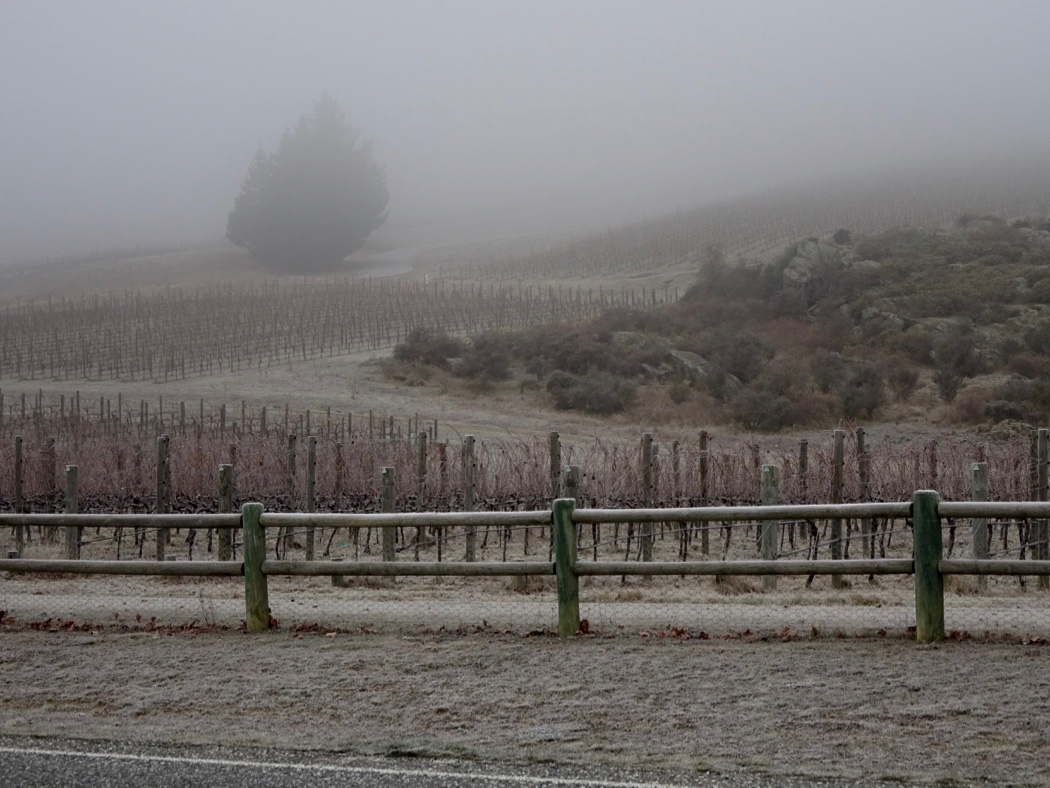 If you want to go up the line a bit in terms of price and quality, try the 2014 Super Nanny Pinot Noir. Alan Peters-Oswald says that every year there are some parcels of fruit that stand head and shoulders above the rest and these get special handling, wild ferment and 15 months in French oak to produce a powerful, complex Pinot with a spicy, fruity aroma and rich palate. Super Nanny is akin to a reserve range and certainly benefits from the oak and wild thyme flavour. I have this one ear-marked for the next duck dish I enjoy.
Nanny Goat Wines take their name from the wild Otago countryside and the only things that survive and thrive in this harsh but unique climate – wild goats and Pinot Noir.
Maurie travelled to New Zealand as a guest of Catalina Sounds and Nanny Goat Vineyard.