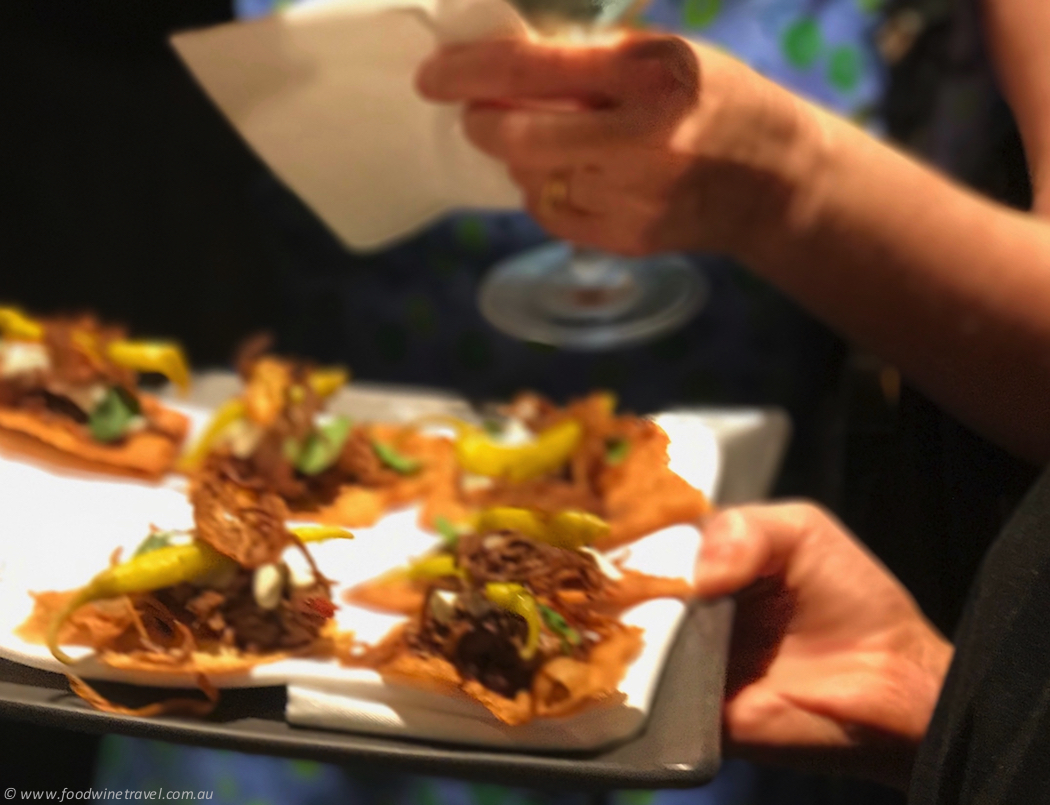 "I'm extremely critical of myself and I'm extremely critical of the food we do," Gerard's Bistro chef Ben Williamson said in a heart-to-heart with the head of Qantas epiQure, Lisa Hudson. "I'm never satisfied. Never."
That strive for perfection has made Gerard's Bistro one of Brisbane's leading restaurants, and last week epiQure members had an opportunity to taste the fruits of his labour at a degustation dinner matched with A.T. Richardson wines.
It was the third in a series of 10 "Up Close & Personal" dinners being held at leading restaurants around Australia, hosted by epiQure, an online food and wine community for Qantas Frequent Flyers.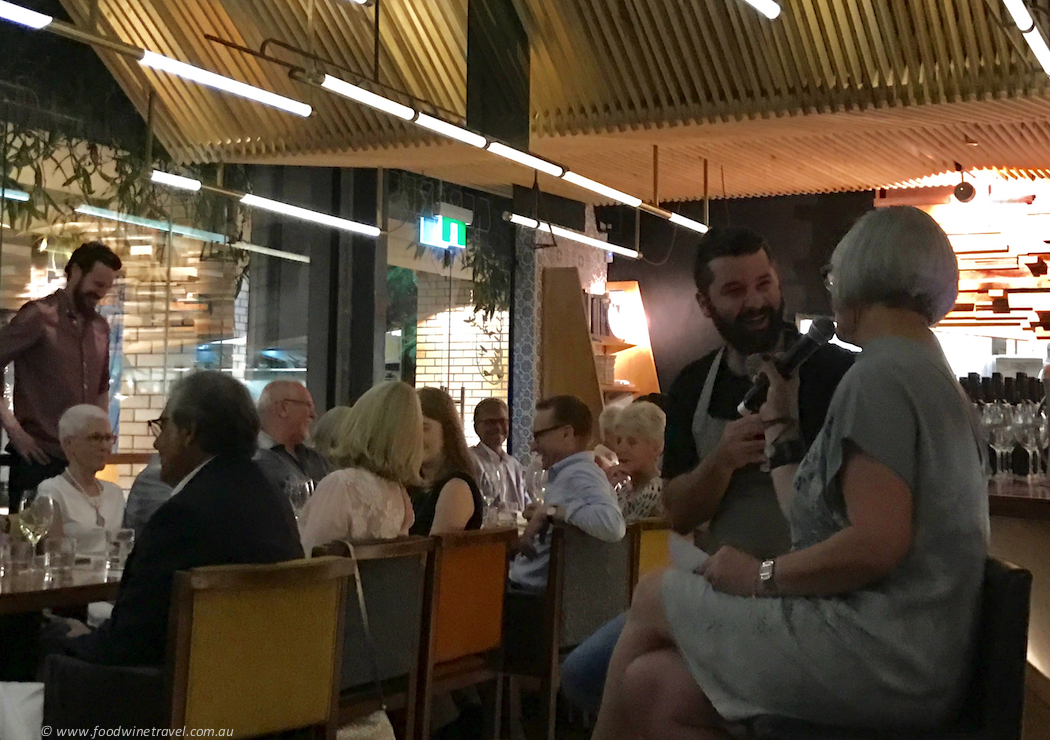 In between courses of blue-eye trevalla with tahini and watercress, and melt-in-the-mouth wagyu with charred eggplant puree, Williamson spoke about how he started cooking midway through year 10 in Perth and had been cooking ever since. "I love the adrenalin of it. I love the banter of it. I cannot imagine sitting in an office somewhere," he said. "It's the perfect theatre for me."
Winemaker Adam Richardson was also on hand to talk about the wines he is producing at his vineyard in the Grampians region of Victoria. This cool climate region produces crisp, elegant wines, and after 20 years of winemaking in the United States, Richardson is delighting in creating his own boutique label. He bought the property in 2005 and set about transforming it from a sheep farm to a vineyard where Shiraz, Riesling and Durif thrive. "It's probably the most southerly planted Durif in Australia," he said.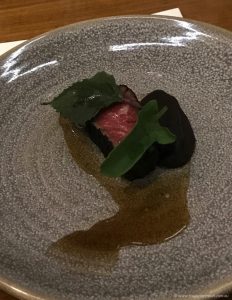 All three varieties were up for tasting at the epiQure dinner, along with a Chardonnay and Nebbiolo that he produced from a vineyard in the Victorian Pyrenees while he is waiting for his own Nebbiolo vines to mature. "I made the Nebbiolo in my house," he said. "It makes some really interesting photos with six half-tonne barrels in my lounge room. It was a real feat getting them in."
The Nebbiolo was a standout, pairing beautifully with the rich, strong flavour of Williamson's eggplant puree, a dish initially created to use up leftover eggplant skins. "I thought it would be acidic but it ended up being the opposite," said Williamson, who wouldn't reveal the complete recipe but did say that it contained seaweed.
The 4-course dinner began and ended with Champagne Jacquart – Brut Mosaique NV with canapés on arrival and Brut Mosaique Rosé NV with the dessert, a very scrumptious chocolate ganache with hazelnut praline and milk coffee icecream.
A cookbook in the pipeline
On an interesting final note, Williamson revealed that plans are afoot to take Gerard's to Sydney and Melbourne. He also mentioned that he is writing a cookbook which should be out by the end of the year. Something to keep an eye out for.
Lisa Hudson says Qantas epiQure has some exciting plans in store too, with details to be announced shortly. The program currently has around 700 wines and 150 artisan food products available for purchase, and its portfolio is expanding all the time.
The food range, which includes oils and vinegars, wild honey and truffles, has been curated from Australian winegrowing regions with the aim of celebrating excellent local produce. Like the boutique wines on offer, in many cases the food producers are small family businesses in regional towns.
Qantas Frequent Flyers can sign up to epiQure for $99 or 13,000 Qantas Points. While all Qantas Frequent Flyers can purchase wine from the Qantas cellar, epiQure members get free delivery, a joining gift and other special offers. For more information, visit the epiQure website.