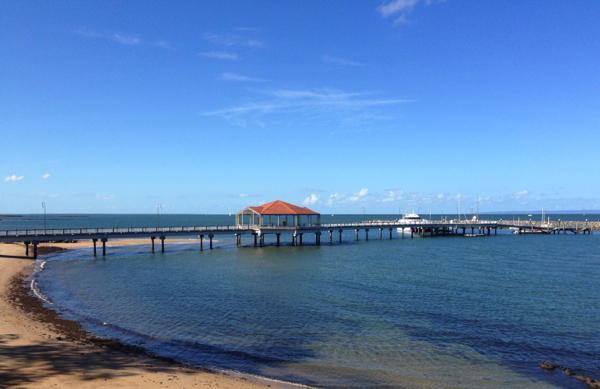 After seven weeks of travelling in the US, we're enjoying exploring our new home on Queensland's Redcliffe peninsula. We got back just in time to catch the tail end of Near the Jetty, an exhibition at the Redcliffe Museum.
Developed in partnership with the Redcliffe Historical Society and the Redcliffe Library, this is the second exhibition exploring the strip of shops along Redcliffe Parade. An earlier survey of retailers further along the parade began in 2011. This one focused on those at the north end, between the Moreton Bay Hotel and the Chemist Warehouse carpark.
Through old photos and mini documentaries, the exhibition told the stories of businesses that for decades advertised as being "near the Jetty".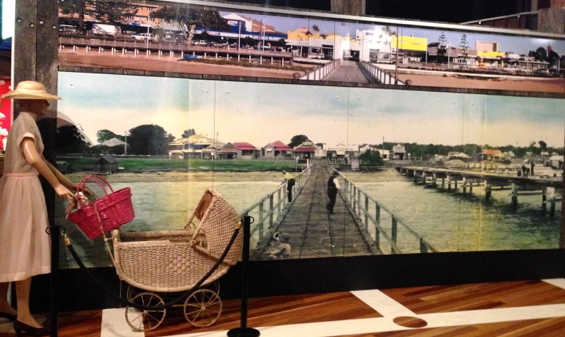 It sounds like the locals were having a rocking old time in the 1940s with the Panorama Dance Palace that later became the Ace of Clubs and then the Rendezvous. Catering for local residents, locally stationed soldiers and visitors to the seaside village, it was very swish with stunning terrazzo floors and elegantly dressed patrons.
Also in the exhibition was Moreton Vista Guest House, located in a classic and quite grand Queenslander, and the Picture Palace which opened during the 1918/1919 summer holiday season.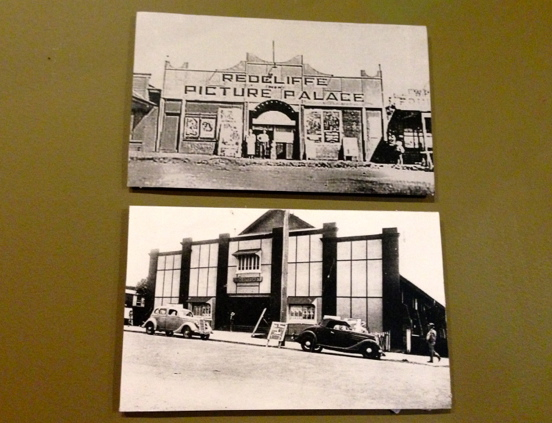 And then there was the Regent Café that opened in 1933 at No 83 and relocated to No 79 in 1953. It sounds as though it was a popular spot – in much the same way that The Rustic Olive on the same spot is a drawcard today.

We enjoyed this little glimpse into the past. As a newcomer to the region, it's hard to imagine what Redcliffe must have been like "back in the day". Much as we love our new home, I can't help feeling wistful for a time when there was no Crazy Clark's or Subway to blight the Parade.

The Near the Jetty exhibition has closed now but Redcliffe Museum has two new exhibitions opening on Wednesday. Gubbi Gubbi Gun'doo Yang'ga'man showcases the first bark canoe to be made by the Gubbi Gubbi people in 150 years. Saltmarsh: Discover the hidden treasures of Hays Inlet explores habitats on the Redcliffe peninsula.

Redcliffe Museum
75 Anzac Avenue
Redcliffe Qld 4020
Australia

+61 (0)7 3883 1898

Free admission.
Open Tuesday to Sunday 10am to 4pm.
www.moretonbay.qld.gov.au/culturalheart