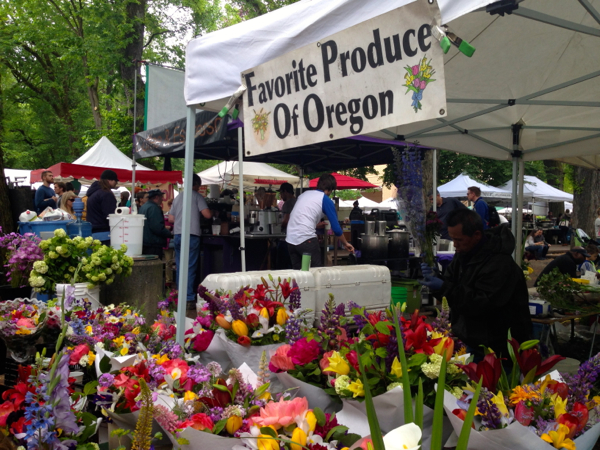 Portland is a cool city. It's said in this part of Oregon, USA, that if your neighbour has a yard without chickens, he's most likely a Republican.
Not surprisingly, Portland has an outstanding farmers market – actually it has a few but the one in the grounds of Portland State University on Saturdays (till 2pm) is exceptionally good. We loved the setting, with stalls set out under the shady trees and plenty of room to move.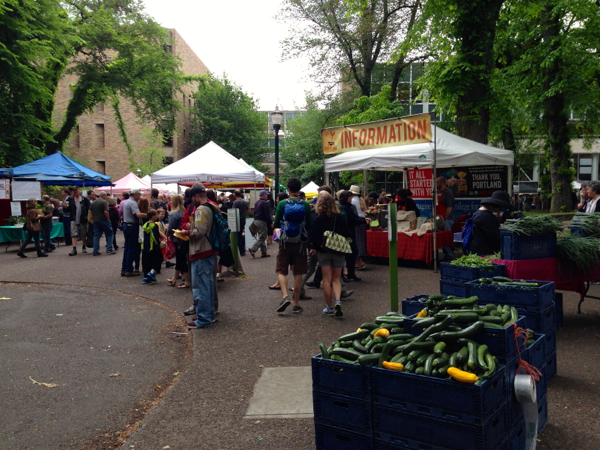 We loved the music, with everything from a man playing the didgeridoo (taught by an Australian friend) to a folk-singing guitar-playing duo, classical musicians, and a man playing the kora (African harp).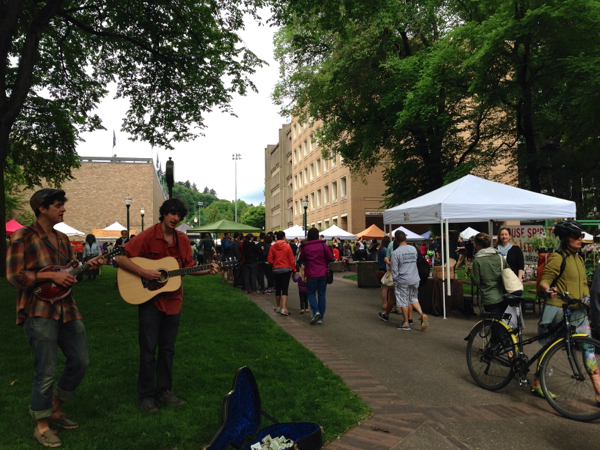 There's a good mix of homegrown produce and dishes cooked on the spot. We couldn't help taking dozens of photos, to the amusement of one stallholder who said, tongue firmly in cheek, "No flashlight allowed. It harms the strawberries."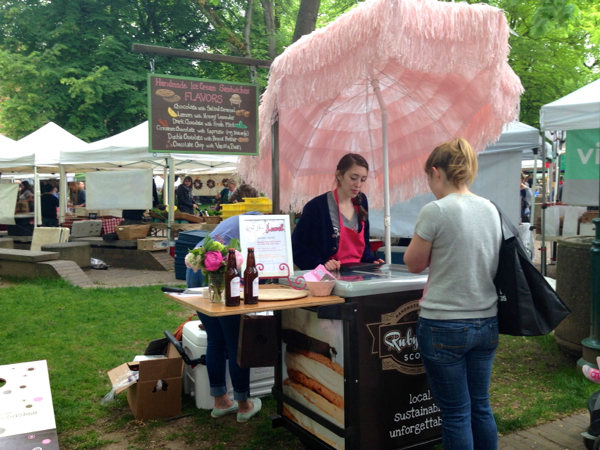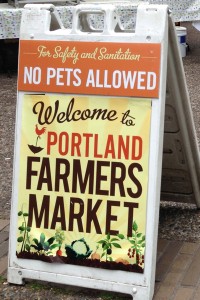 Here are some of the producers we found at Portland Farmers Market:
Marshall's Haute Sauce, Freddy Guys Hazelnut Oil, Nectar Creek Honeywine, Reister Farms lamb pepperoni sticks, Choi's kimchi, Soule Harbor clams, Sexton Ranches grass-fed meat and poultry, The Smokery smoked salmon, Ruby Jewel icecream (above), Greenwillow grains, Pearl Bakery macarons, Portland Creamery goat cheese, Willamette Valley cheese, Dave's Killer Bread, Gathering Together farm products, and sustainable produce from DeNoble Farms in Tillamook, Oregon.
Temptress Truffles impressed with her enthusiasm for harvesting wild food including fiddleheads (fern tops), porcini mushrooms and truffles, found growing wild under 20-25 year old Douglas fir trees.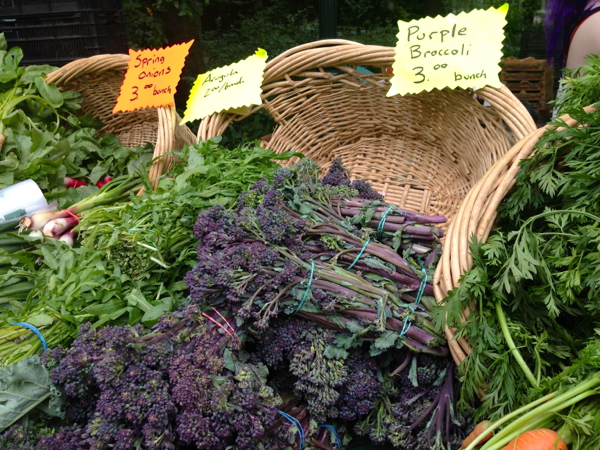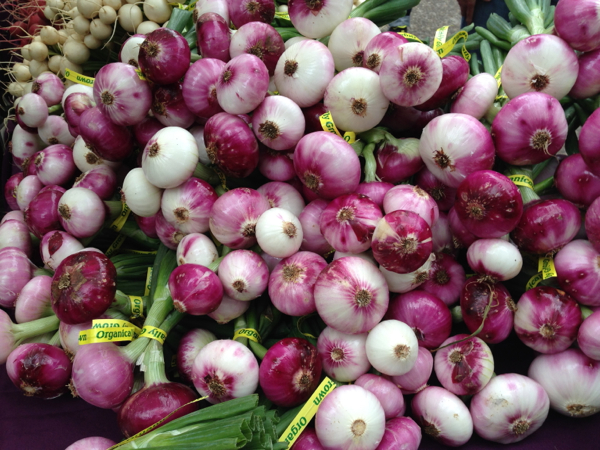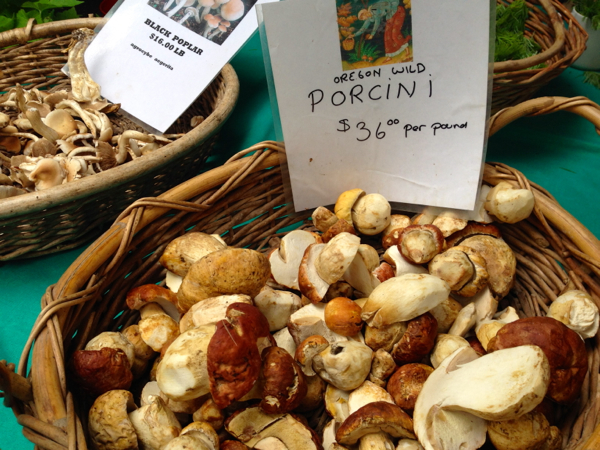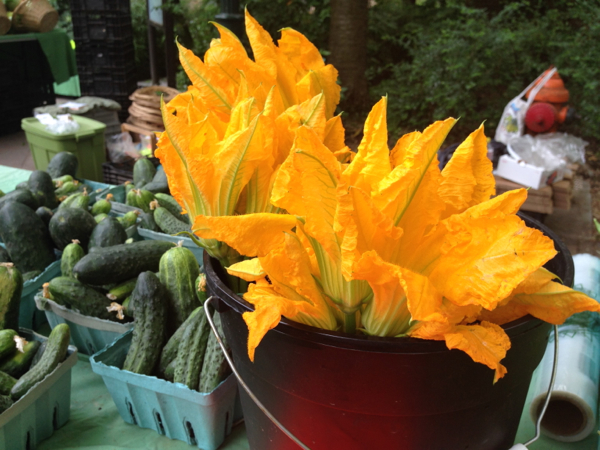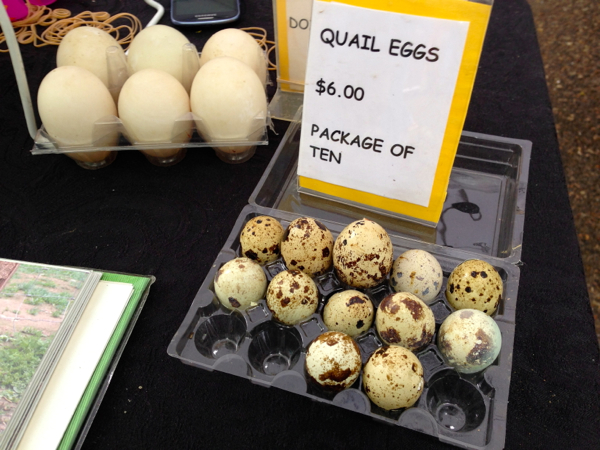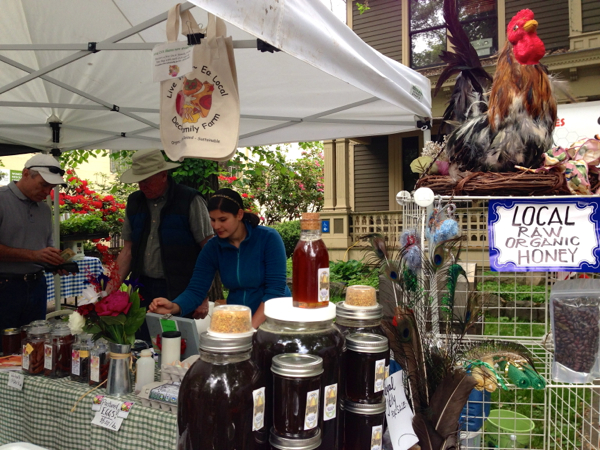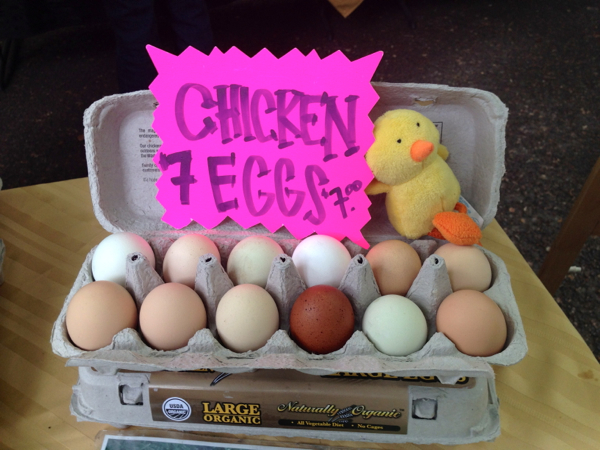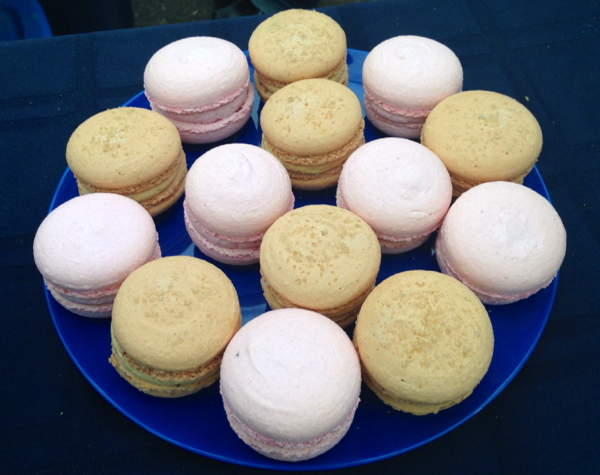 For breakfast, we feasted on a pork confit crepe from C'est Si Bon, made with slow-roasted pork, apple butter and caramelized onion. Delish! Finally, we ooh'd and aah'd over the most incredible late spring flowers, so cheap by Australian standards and so pretty that I'm presenting pictures of them in a separate post.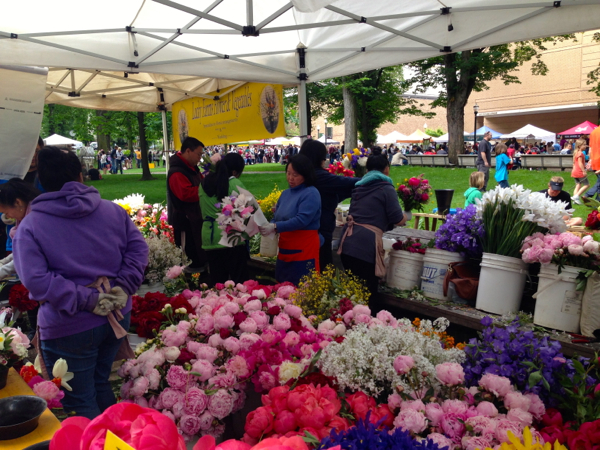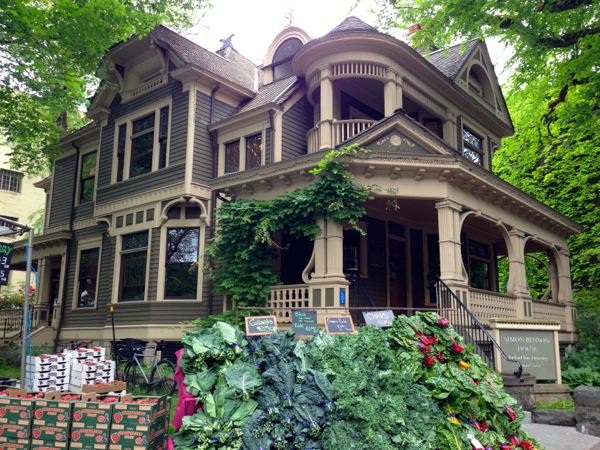 What? Portland Farmers Market
Where? South Park blocks, Portland, USA.
When? Saturday 8.30am to 2pm, March 15 to October 25
Visit: www.portlandfarmersmarket.org
Related post: Portland Farmers Market In Bloom.