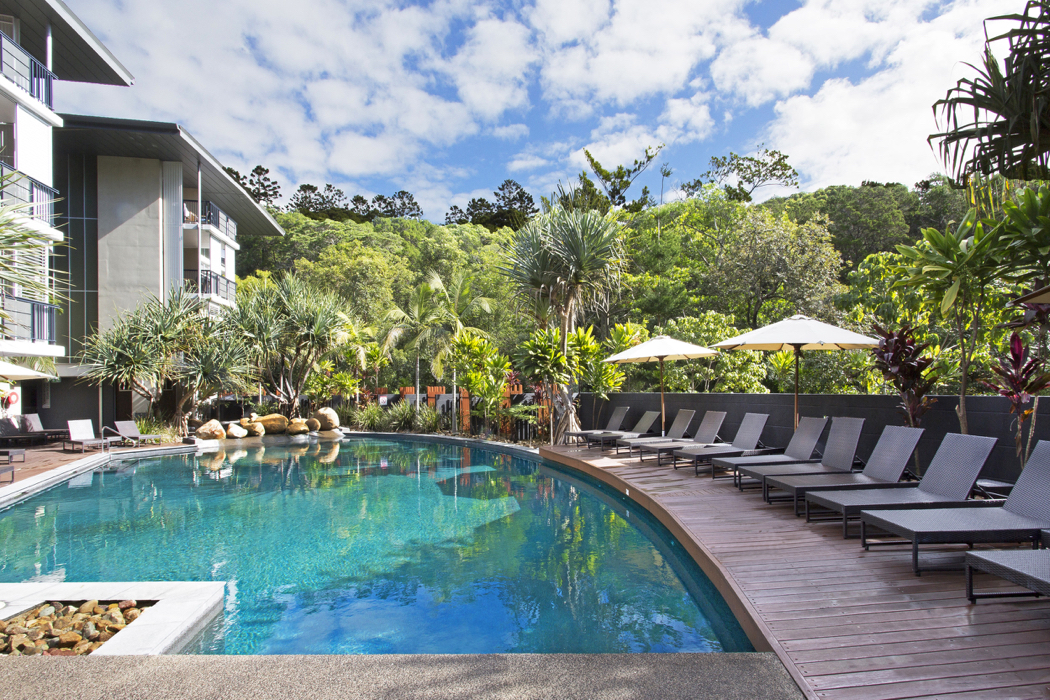 The site that Peppers Noosa is on was once a banana plantation and grazing property that had been heavily degraded of native vegetation. These days, it's a far different story as the resort nestles into the bush with old growth trees including Bunya pines and a giant native fig standing proudly within the grounds.
What isn't taken up with the resort has been revegetated to become a wildlife corridor to Noosa National Park. More than 1170 species of native plants and animals are found within the park, making this a very special part of the world indeed – so special that in October 2007 Noosa was declared a UNESCO Biosphere Reserve.
The beach and Hastings Street, with its restaurants and classy boutiques, are but a few minutes walk downhill from the resort (which translates as a steep uphill walk coming back – but the hotel staff will transport you by buggy at least part of the way if you request.)
There are views over Laguna Bay too, but only from the "luxury collection" penthouses and villas that are in a separate section of the resort. The standard apartments, such as the one we stayed in, are more comfortable than luxurious with an unusual design that provides a spacious living area but a postage-stamp-size bathroom (below). The only view from our apartment was of the restaurant and hotel reception – its proximity was fun when the terrific late afternoon music was playing but not so much fun when a party of merry revellers were dropped off late at night.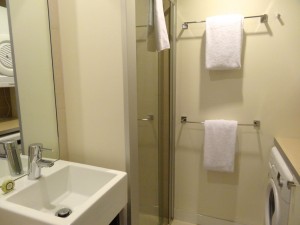 So if it's a beach view you're after, you won't find it here. What you will find is an eco-friendly resort (it has a green-star rating for sustainable building design and environmental compliance) and a lovely setting from which you can enjoy some nice walks, some relaxation and pampering (with a pool and Stephanie's Ocean Spa on site) and some excellent dining experiences (read our post on the resort's View restaurant).
The apartments are privately owned and strata managed by Peppers; ours (9313) was bright and light with vibrant paintings on the walls. It was fully furnished with washing machine, stove and coffee machine. Peppers took over management of the property from Outrigger in July and is excited about this new addition to its portfolio, not least because it offers the largest conference space in Noosa.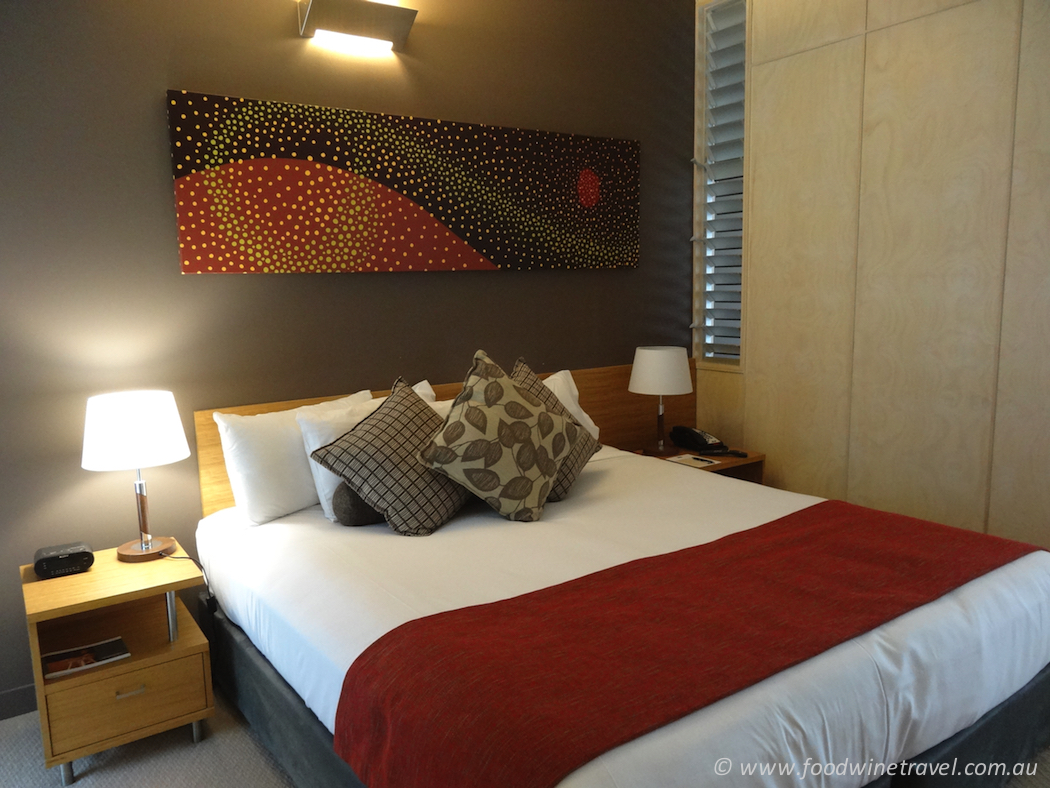 If you go:
Peppers Noosa Resort & Villas
33a Viewland Drive
Noosa Heads Qld Australia
Tel: 1300 987 600
www.peppers.com.au
We stayed as guests of Peppers Noosa Resort & Villas. Pool image supplied by Peppers.