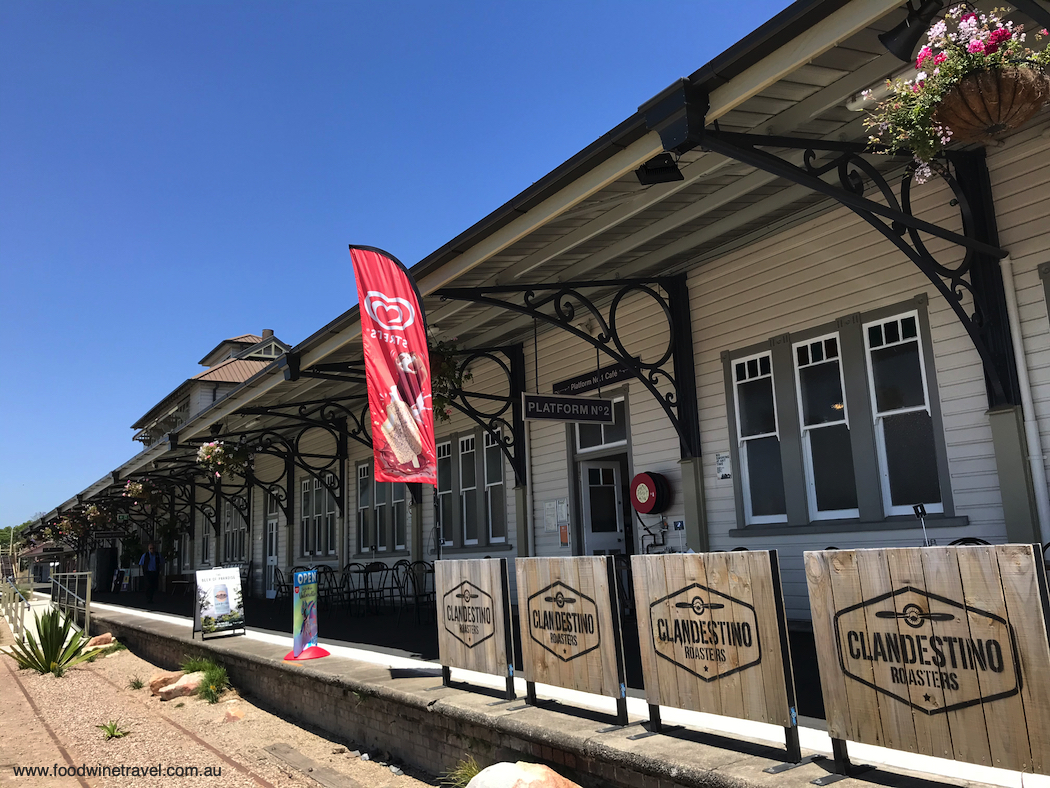 One of the nice things about dining in the café in the beautifully restored Gympie Station is knowing that your money is helping to keep the Mary Valley Rattler running. This heritage train runs on the line from Gympie to Amamoor six days a week, and it's great fun for anyone who loves train travel and food (some of the experiences are themed around the fantastic produce of Queensland's Mary Valley). Many of those who work on the Rattler are volunteers, and it's a great credit to them that they have helped create such a special tourist experience.
A huge amount of love and care has gone into restoring the old Gympie railway station, from which the Rattler departs. It's one of the most stylish and elaborate examples of timber railway architecture in Queensland, with greenery and hanging baskets of flowers adding to the charm.
Inside, there's a historical display on the Rattler, which runs on a line dating back to the 1880s. There's also a gift shop selling train-themed items, Australiana, locally produced cheese and condiments, and other food and gifts. Platform No.1 Café is open every day, albeit with a limited menu on Mondays and Tuesdays.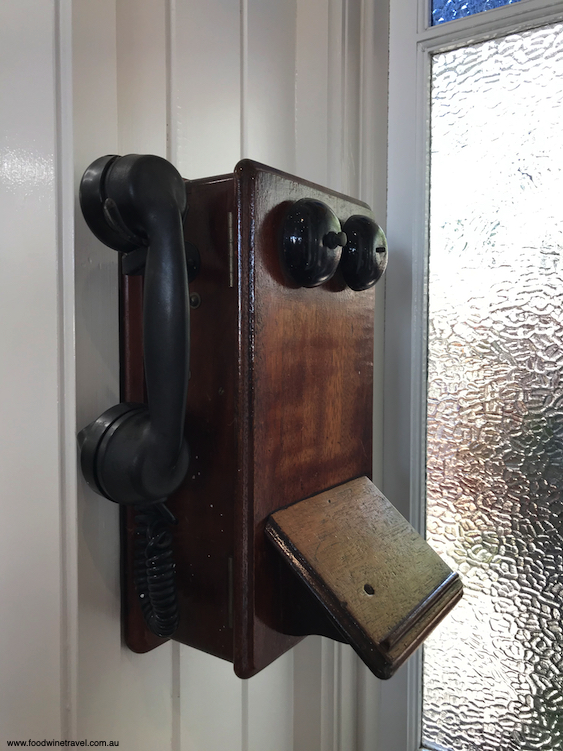 It's a vast, beautiful space with timber floors, exposed bricks, timber furniture and the original gorgeous windows with panels of coloured glass. You can see these very same windows in a fantastic old picture that hangs behind the counter, showing what the refreshment rooms looked like in the early days when it had starched white tablecloths on the tables and the women wore floor-length dresses. Imagine!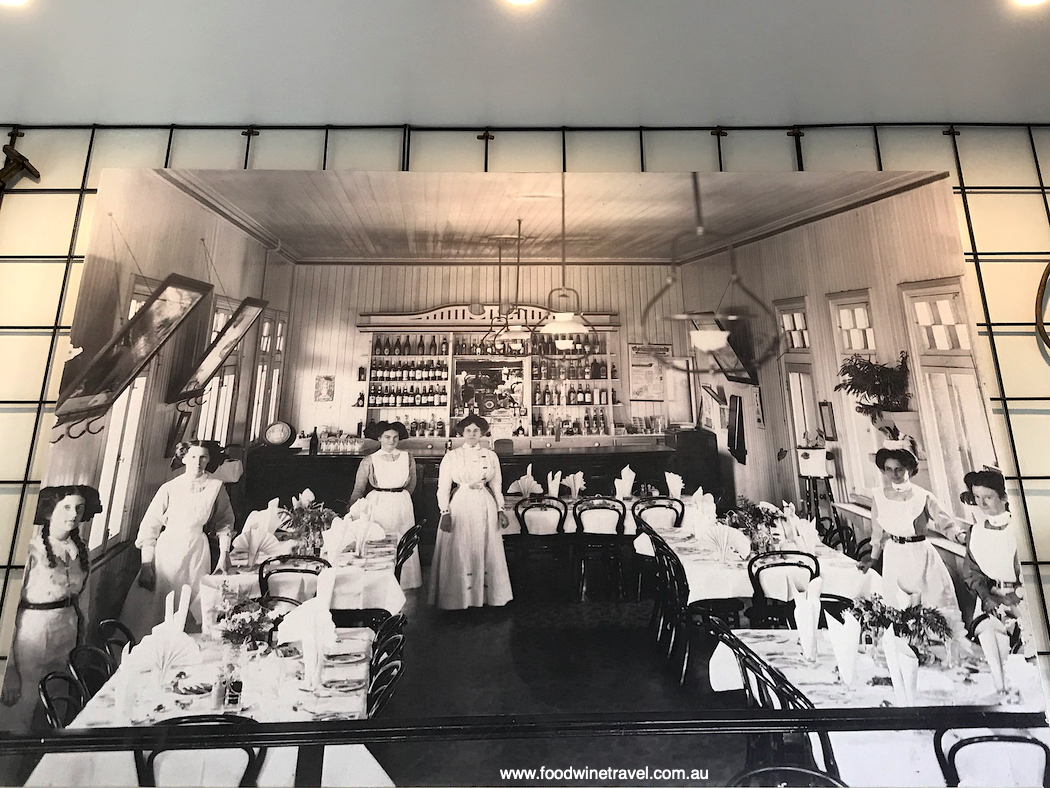 Today it's a much more relaxed affair, of course, and you can pop in for coffee before or after the journey, as we did, or you can order from a menu of casual breakfast and lunch dishes, including bacon and eggs, eggs benedict, pancakes, burgers, pizzas, fish and chips, cakes and sweet treats. The café is licensed, so you can choose a wine or local brew to enjoy with your meal.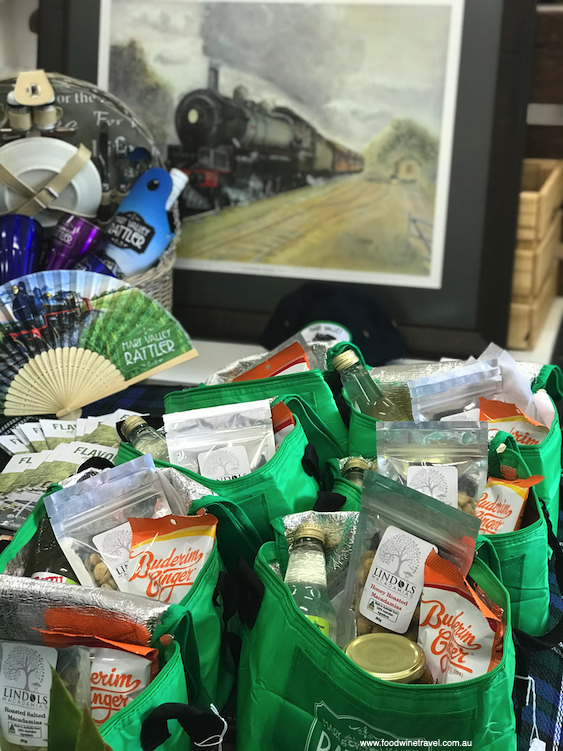 The café proudly uses local produce from Cooloola Berries, Kenilworth Dairies, CC's Kitchen and Stuart Terrace Butchers. If you're doing the trip on the Rattler, make sure you allow some time to visit this delightful café. If you're visiting Gympie and not riding the rails, drop in anyway and support this local business.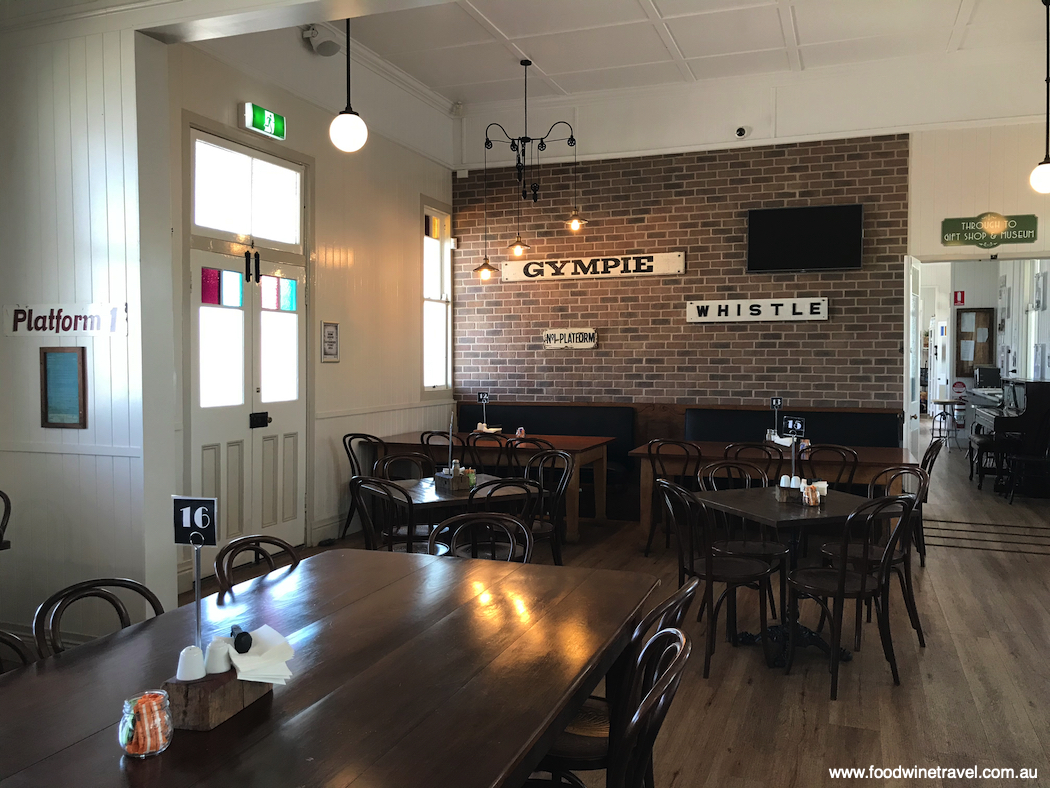 If you go:
Platform No.1 Café
Gympie Station
10 Tozer Street,
Gympie Qld 4570
Australia
www.maryvalleyrattler.com.au