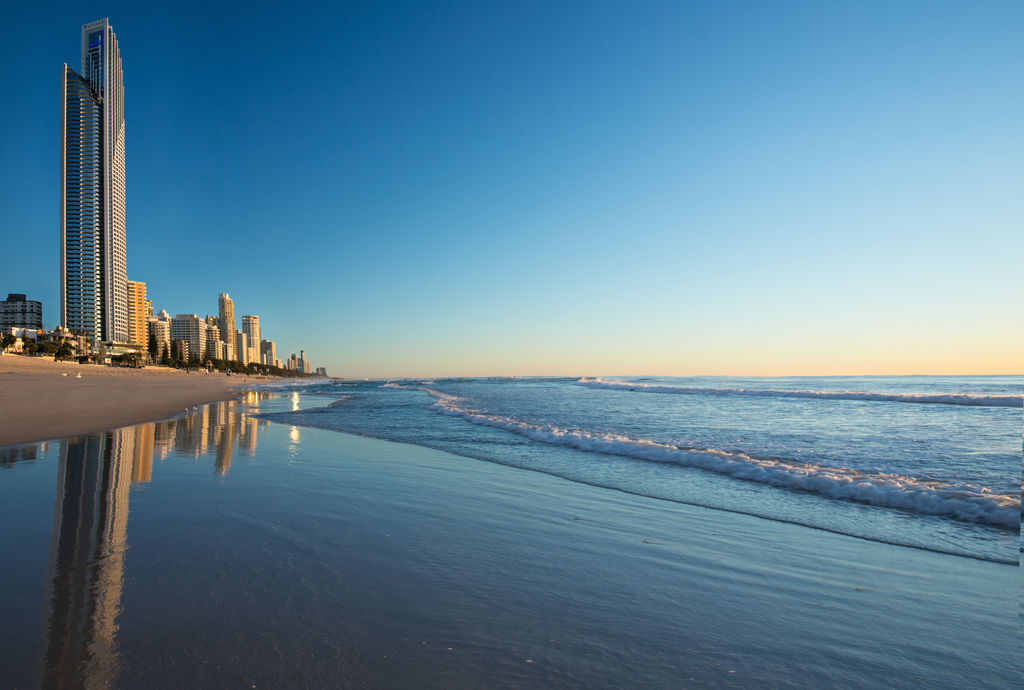 You know that the hotel you've checked into is very tall when your ears pop as you ride the elevator. Further reinforcing how high we have travelled is that nearly every high-rise on the glittering Gold Coast strip looks like a tiny dot from the balcony of our apartment on the 59th floor of the 77-storey Peppers Soul Surfers Paradise.
Looking out over the water the next morning, we expected a magnificent sunrise but, disappointingly, the sky was hazy. Even so, it was a lovely spot to have breakfast. With a fully-equipped, full-sized kitchen in every one of Peppers' one-, two- and three-bedroom luxury apartments, cooking your own meals is perfectly possible. In-room dining is also available 24 hours a day.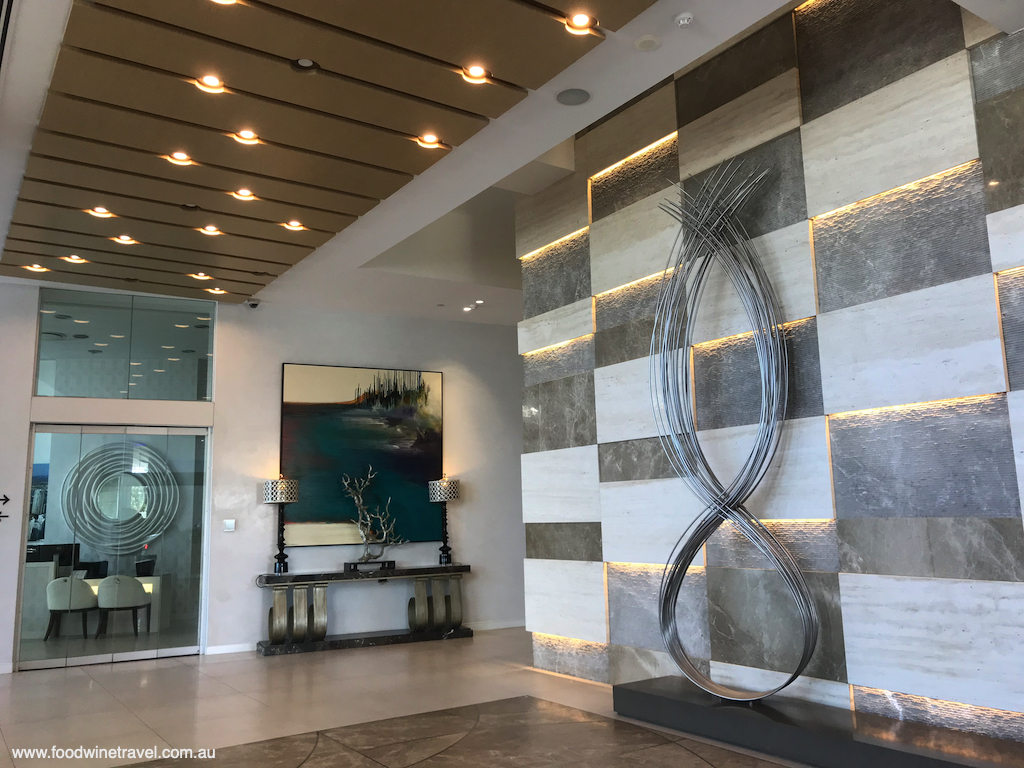 I have to admit that I was unprepared for the view as I stepped out onto the balcony of our two-bedroom, fully self-contained apartment. The spacious balcony was angled such that on a clear day, you could see as far south as Coolangatta, the line of sight completely uninterrupted as it followed that glorious white sandy beach all the way along the foreshore. The hotel must surely have some of the finest views on the Gold Coast.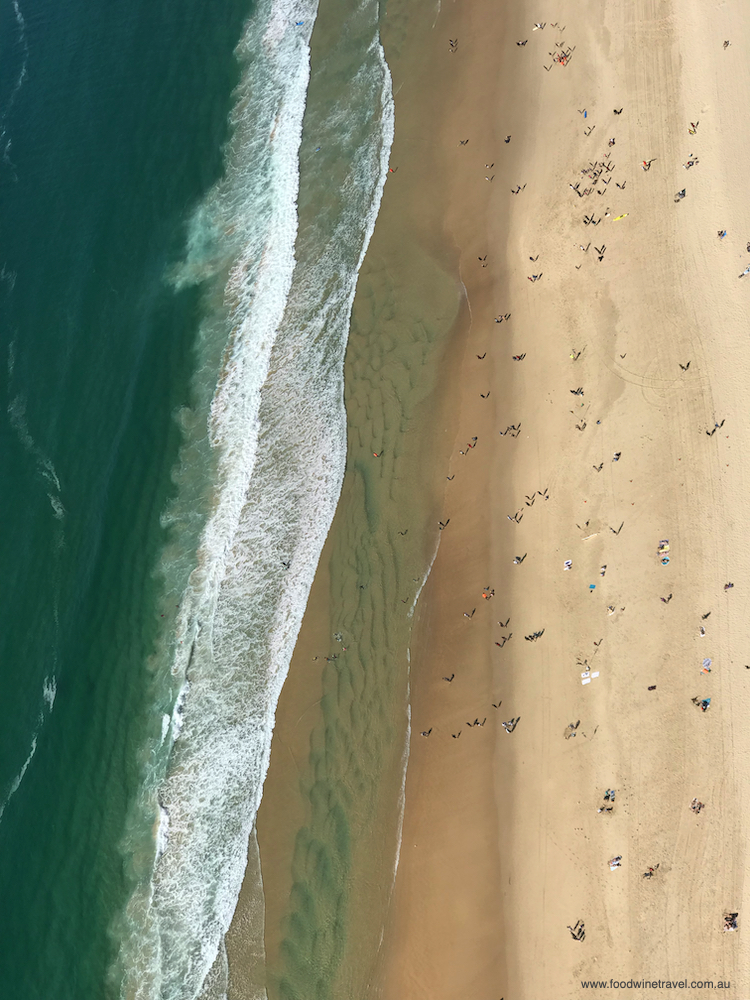 Yet you could also enjoy breakfast or dinner in Hyde Paradiso, the hotel's über-cool restaurant and bar that would fit in equally as well in L.A. as it does in Surfers. And just a few steps outside the door, you are right in the heart of Surfers with any one of a number of restaurants you could choose from.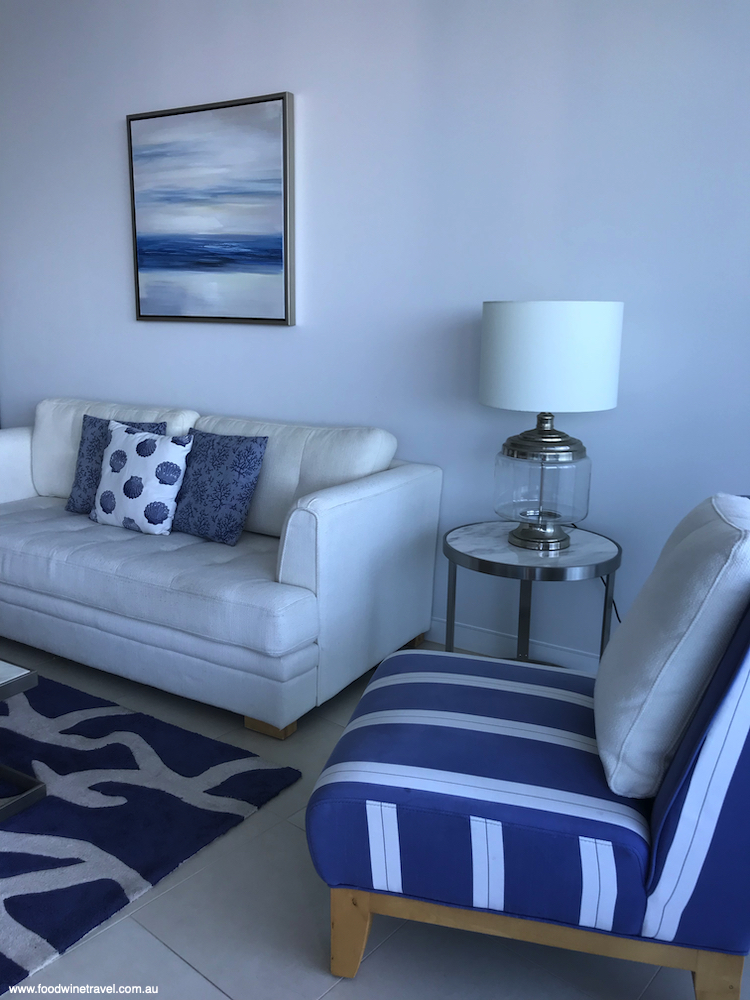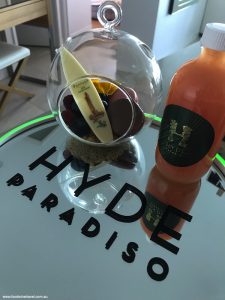 Despite its convenient location just metres from Surfers Paradise Beach and Cavill Avenue (the main street of Surfers Paradise), the hotel has so many leisure facilities you could veg out here for days without venturing outside the door. All of the leisure facilities are on level three. These include a fully-equipped gymnasium with cardio machines and weights, an indoor heated lap pool which opens onto a sun deck with lounges, indoor and outdoor spas, sauna and two steam rooms.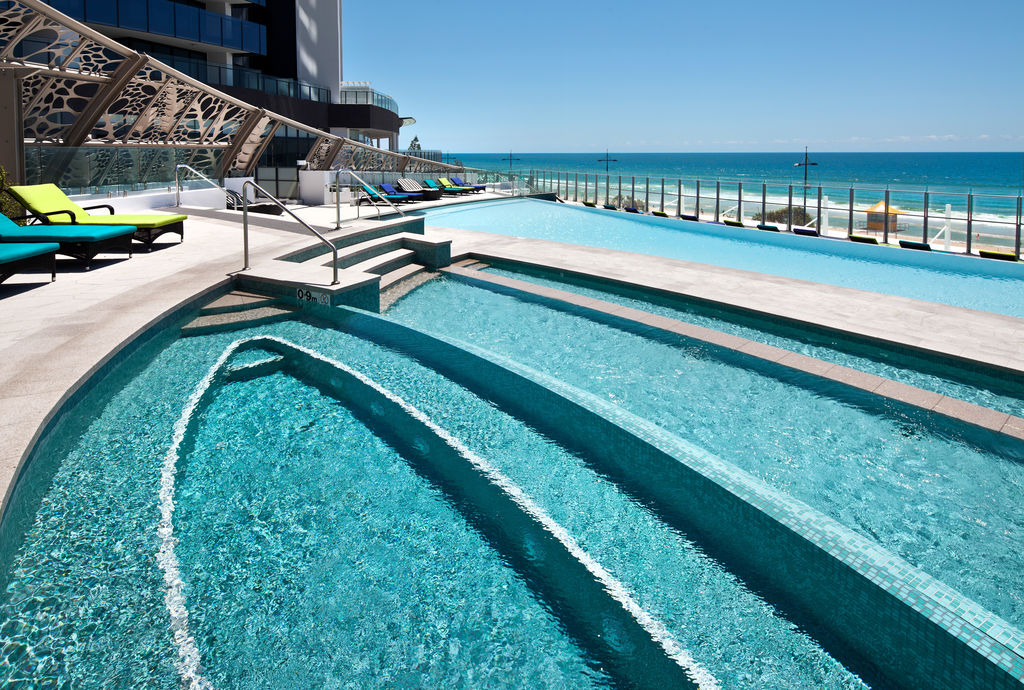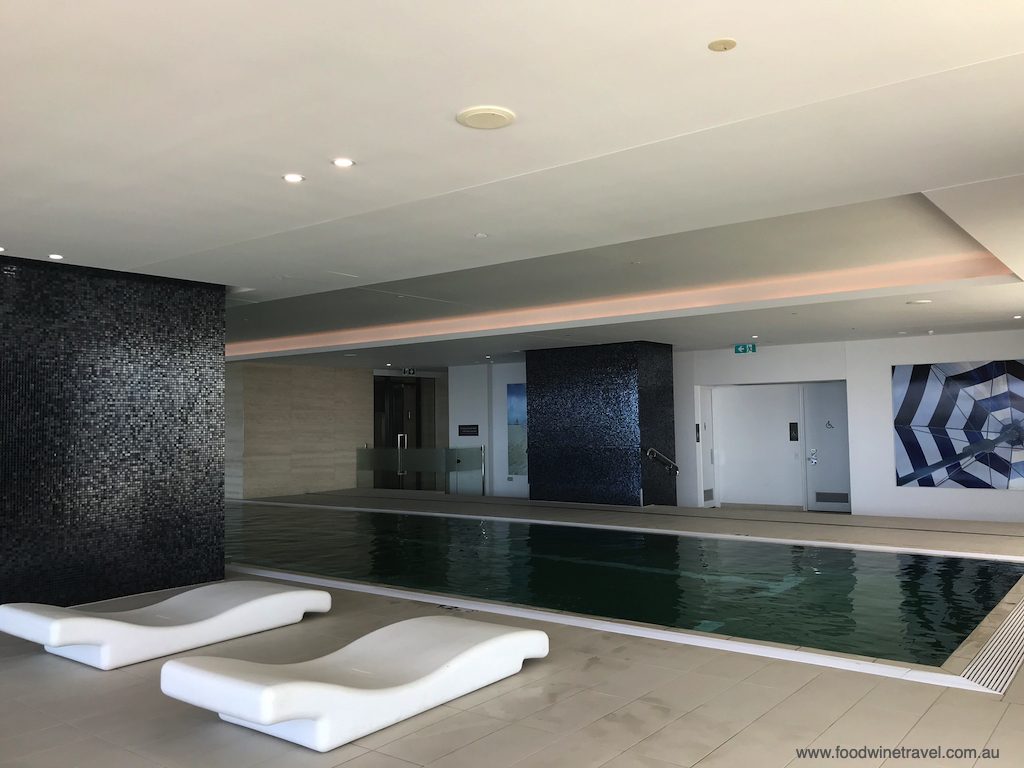 But most spectacular of all is the podium with outdoor swimming pool and striking beach views. There are a few park-like nooks and crannies, a trail leading off to a herb garden, and even a secret garden where morning yoga is held.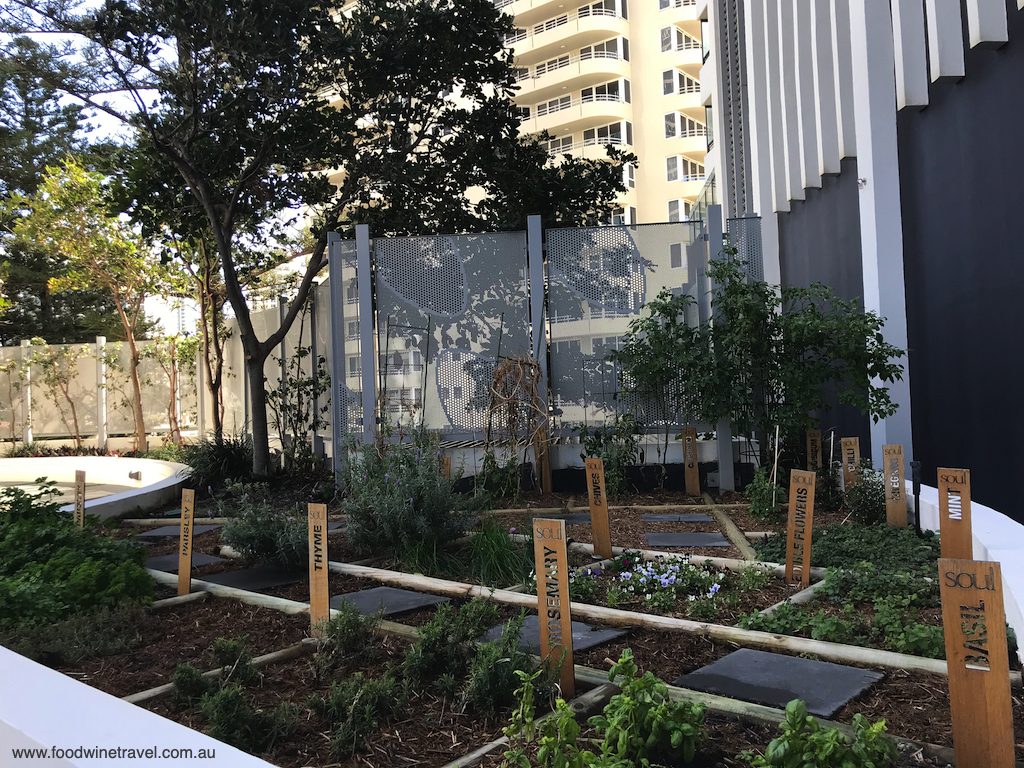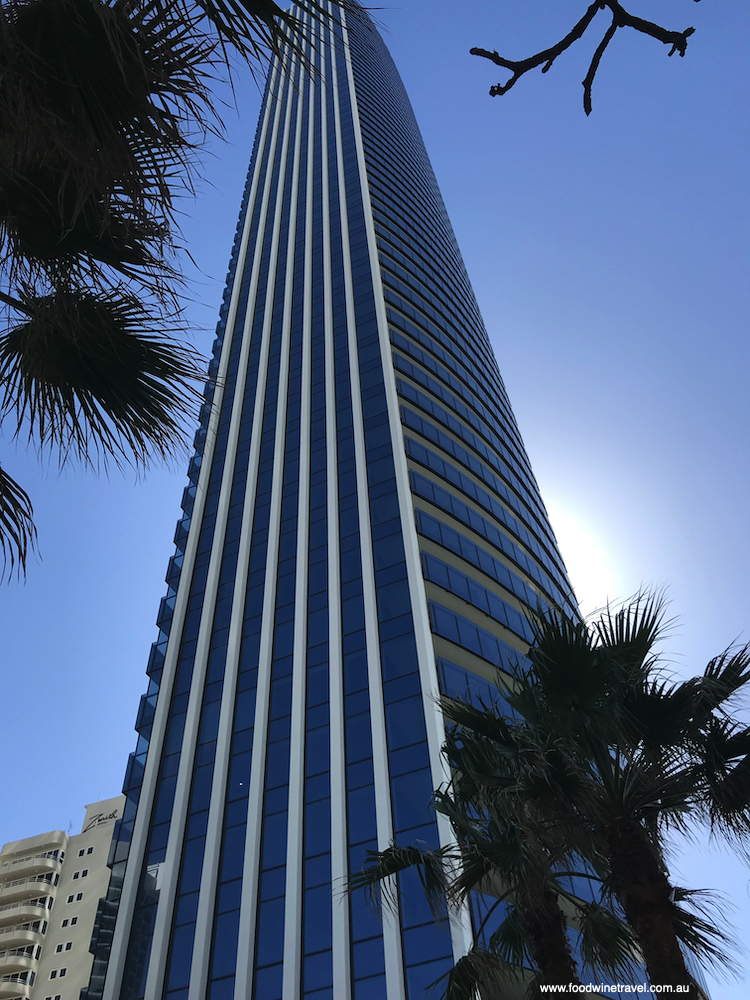 My only complaints about our stay were the long wait for lifts (even though the lift to the upper floors bypasses the first 40) and the 10am checkout time which is early for such a leisure-driven resort. Guests can request a swipe card so that they can continue to use the facilities after checkout, but a checkout time of 11am or later would be more relaxing. The hotel has undercover parking, both self-parking and valet. Wifi is complimentary.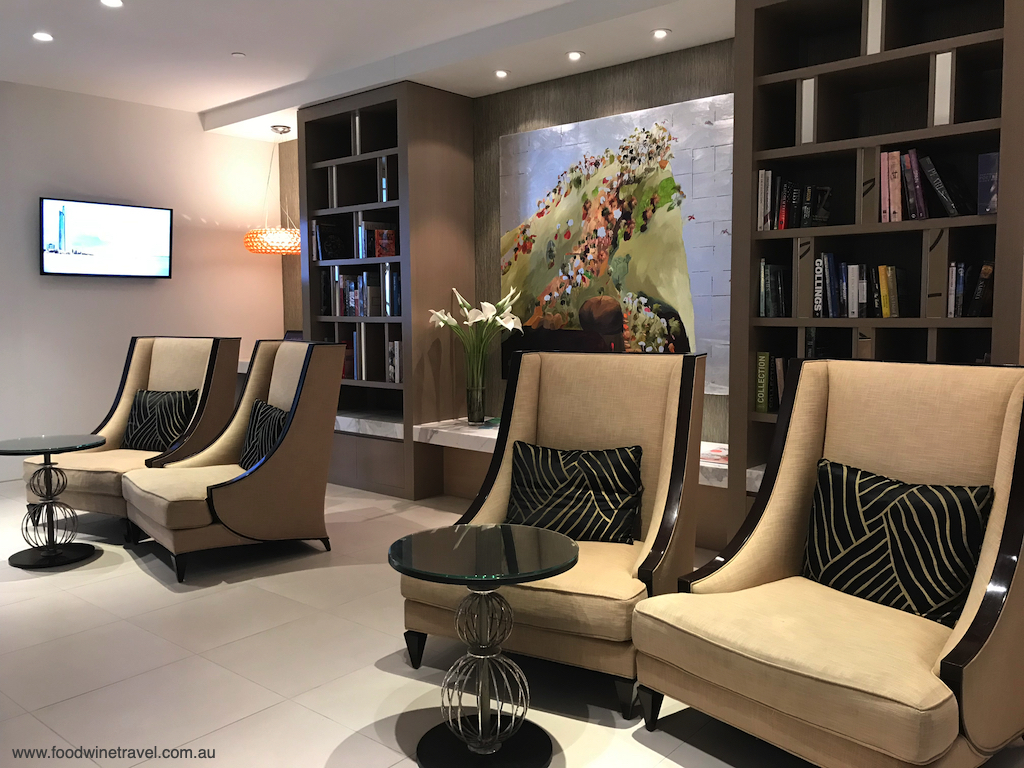 This lovely resort would be perfect for a romantic weekend, a family holiday, a luxury escape, a gathering of extended family, or for celebrating a birthday or anniversary. All the apartments are beachfront with floor-to-ceiling windows and doors opening on to balconies with splendid views. The rooms are beautifully decorated in soft earthy tones of blue and beige. They have a luxurious feel while still retaining a casual beach vibe.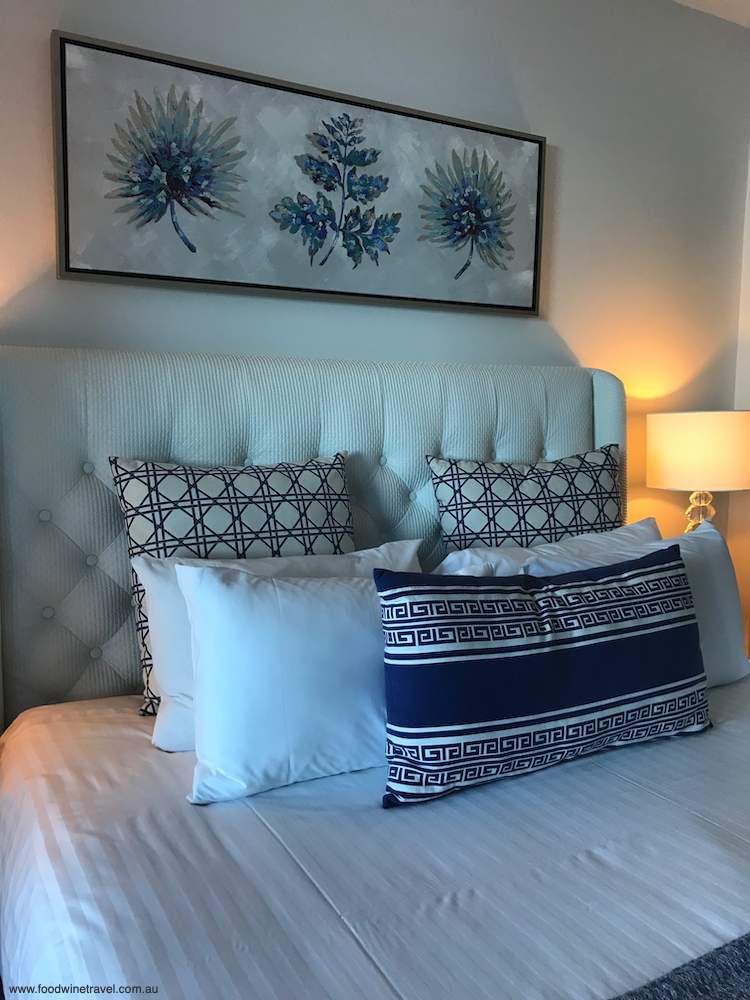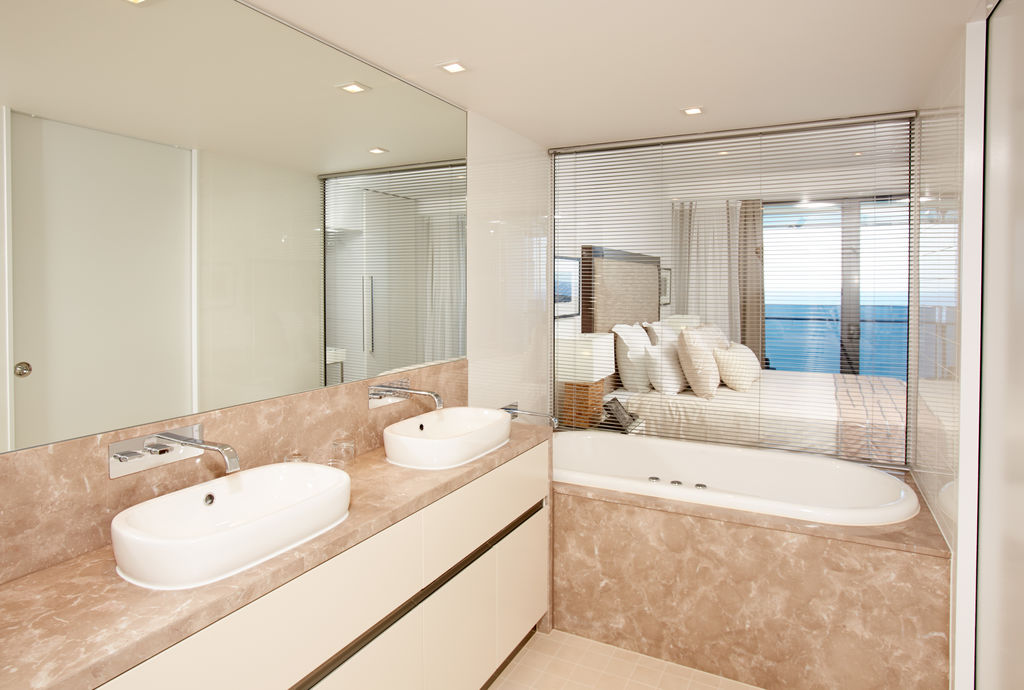 The main bathroom in our apartment was enormous with double vanities and a bathtub screened from the bedroom with a blind that could be opened if you wanted to wallow in the tub enjoying the ocean view. The towels were luxuriously thick and fluffy. The apartment also had a washing machine with detergent provided.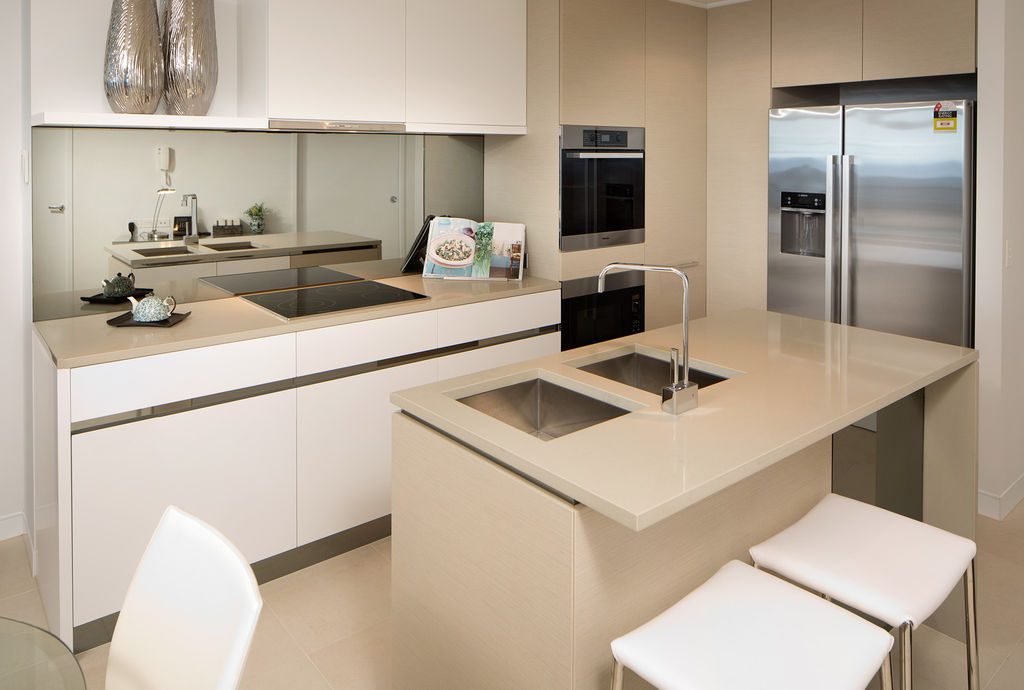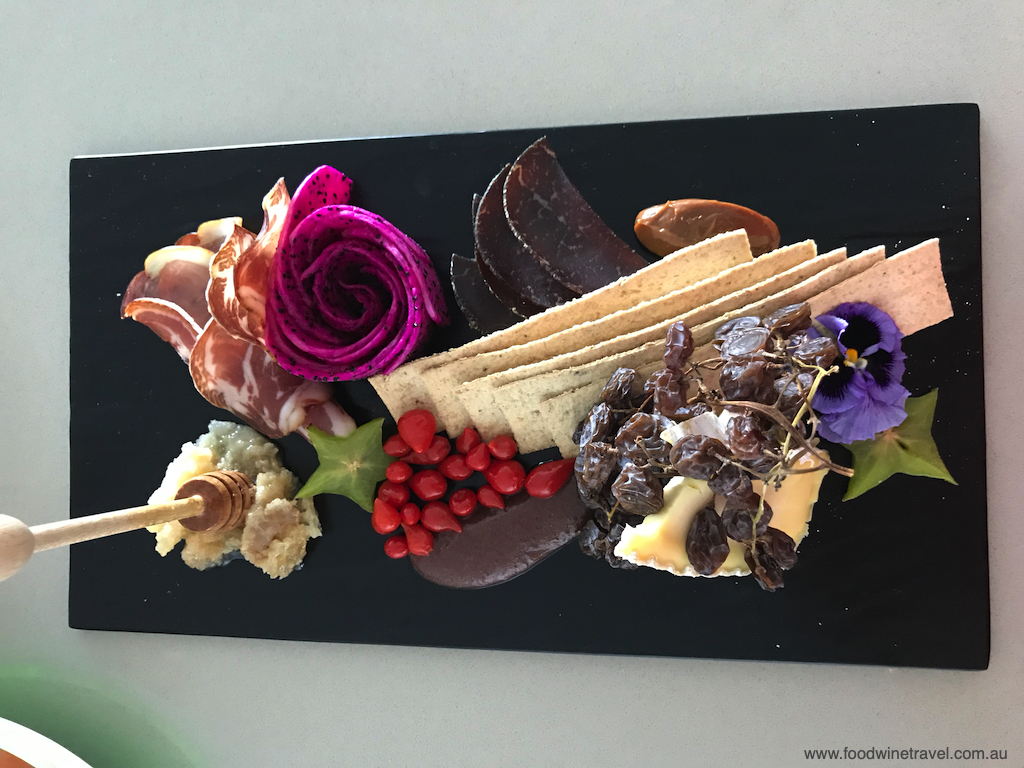 In the kitchen, there was a full-sized fridge with ice, and an espresso machine taking a particular type of Vittoria coffee pod. Only two coffee pods per stay were complimentary; if you wanted more than two or wanted a type of coffee other than the one that was complimentary, they were charged at $2 a pod. I think the hotel could be a little more generous in this regard.
Overall, Peppers Soul is the sort of hotel you might never want to leave. We were captivated by the glorious view and could have plonked ourselves on the balcony for hours if dinner in Hyde Paradiso hadn't beckoned.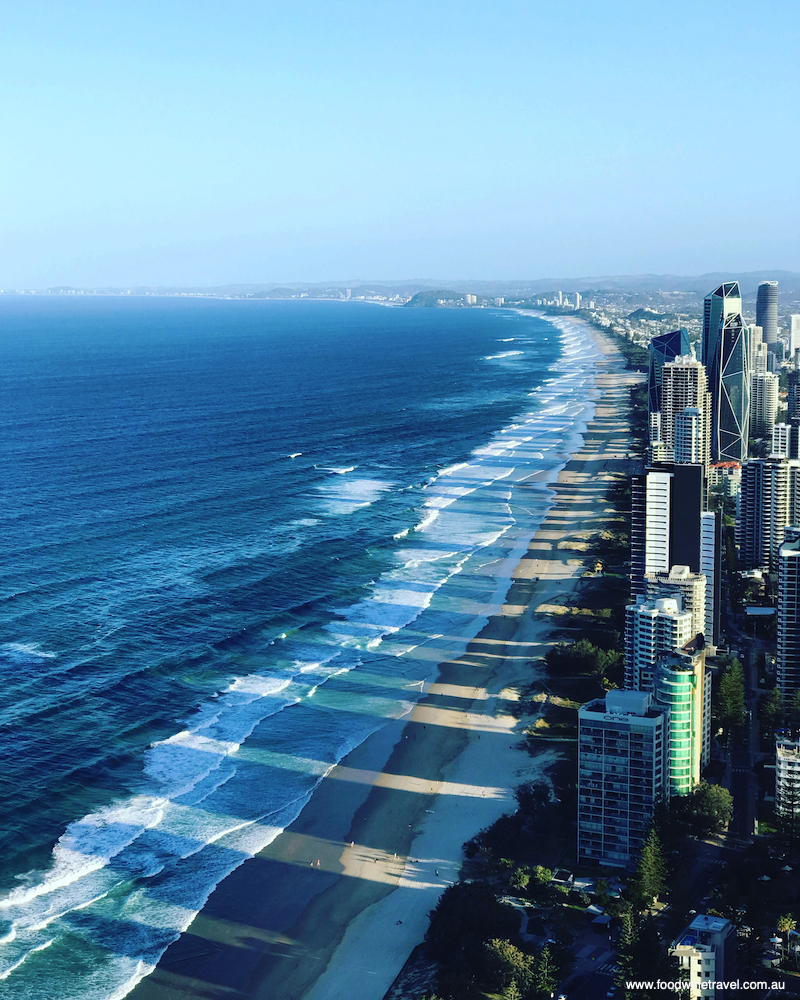 If you go:
Peppers Soul Surfers Paradise
8 The Esplanade
Surfers Paradise QLD 4217
Australia
1300 987 600 (AU)
0800 275 373 (NZ)
+61 7 5665 4426 (International)
www.peppers.com.au/soul
Many thanks to Peppers Soul Surfers Paradise for hosting us for dinner in Hyde Paradiso and for one night in this lovely hotel. We stayed in room 5902.