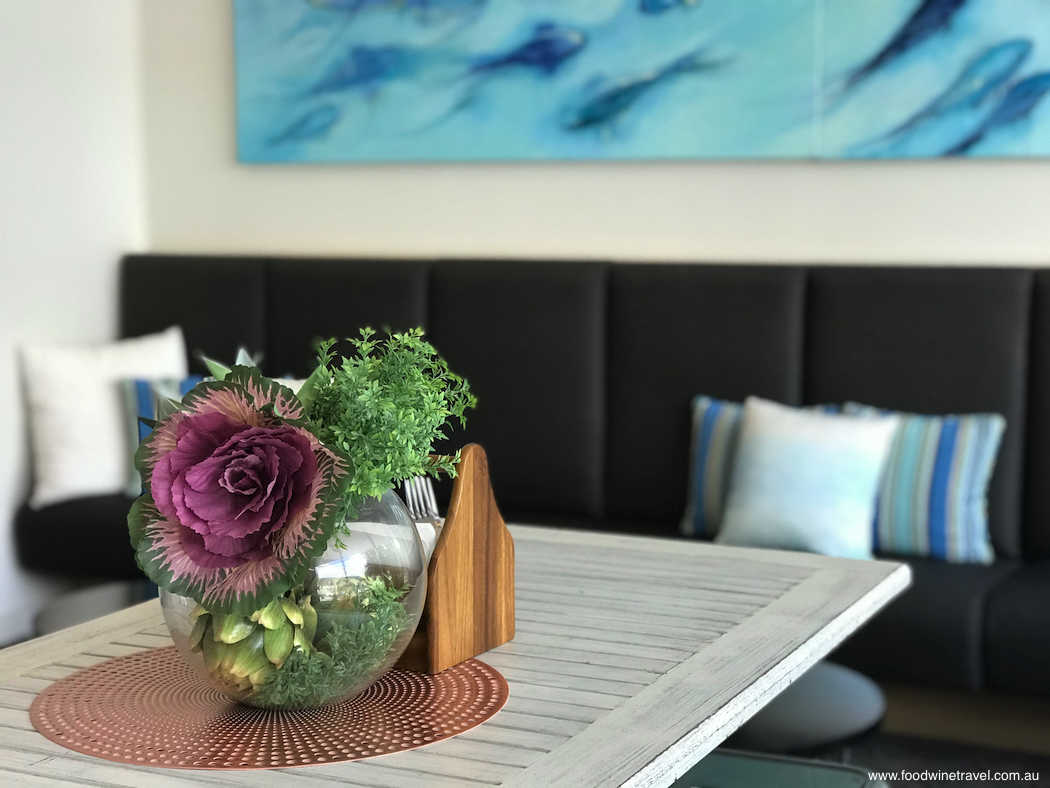 On my recent visit to Cairns, there was an energy and a vibe that I didn't experience on my last visit seven years ago. That could possibly be explained by the fact that the 2012 visit was a cruise ship stop on a public holiday when the city was as dead as a doornail. But I think it has matured a little too: not only has it acquired more sophisticated hotels and restaurants, it has even taken on some hipster appeal, as I discovered in my walk around the city with Cairns Urban Walking Tours.
In many ways, the Pacific Hotel Cairns mirrors the transformation that has taken place in this Tropical North Queensland city. The 10-storey hotel was the city's first international hotel when it opened back in 1980. Yet it has stood the test of time and indeed has been bestowed with a fresh appeal that positions it firmly amongst the city's leading hotels.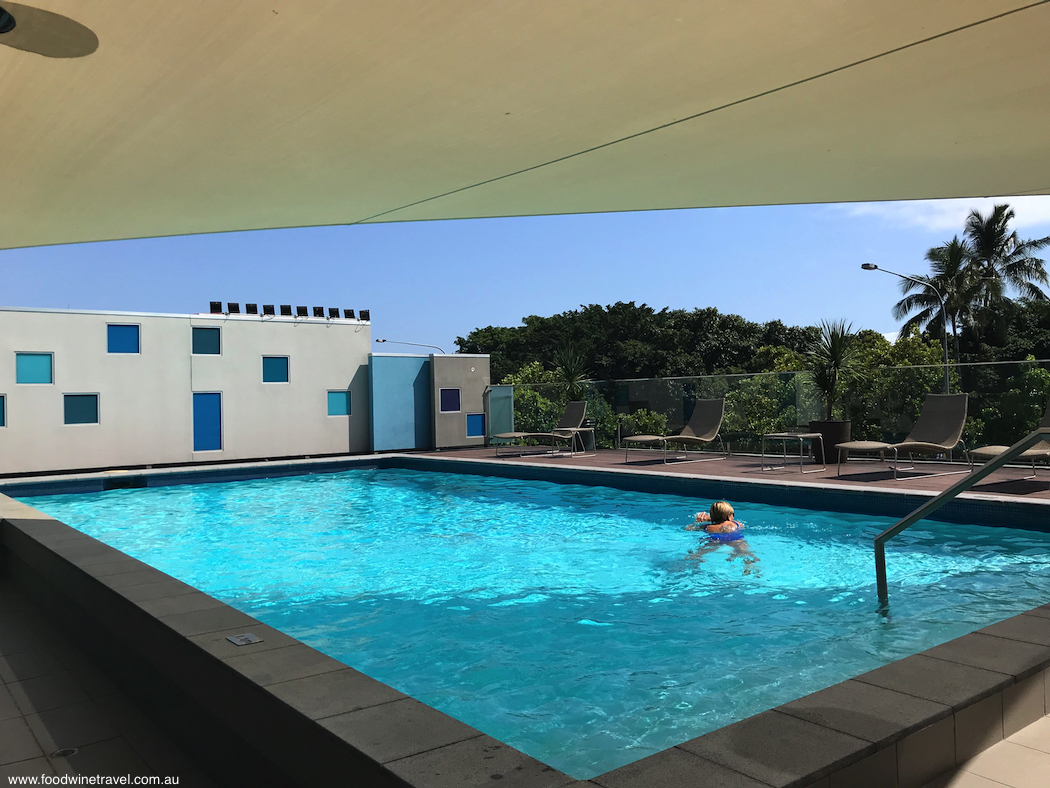 The Pacific Hotel Cairns doesn't claim to be 5-star but it is certainly more than 4-star. The transformation of around 30 of its rooms into what has been dubbed the 'Tropical Luxe Collection' adds further weight to this entitlement. In October the hotel took out the coveted Superior Accommodation accolade at the Queensland Hotels Association Awards for Excellence, recognition of the high standard it has aspired to.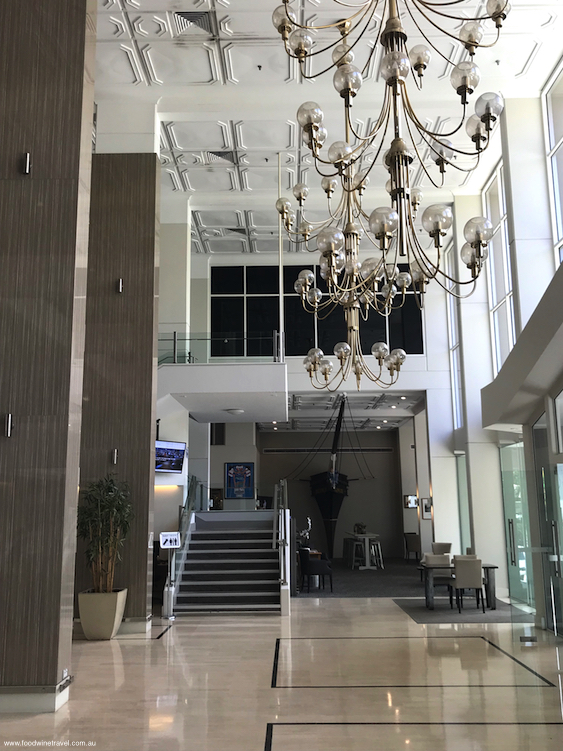 Located on the Esplanade overlooking Trinity Harbour, it really couldn't be better positioned. It's a short walk from the main pedestrian shopping mall, close to shops, restaurants and galleries, and just a two-minute walk to the Reef Terminal from where day trips to the Great Barrier Reef depart. It's close to the casino (if that's your thing) and an easy walk to the Esplanade Lagoon, a great recreational and swimming spot for children as well as adults.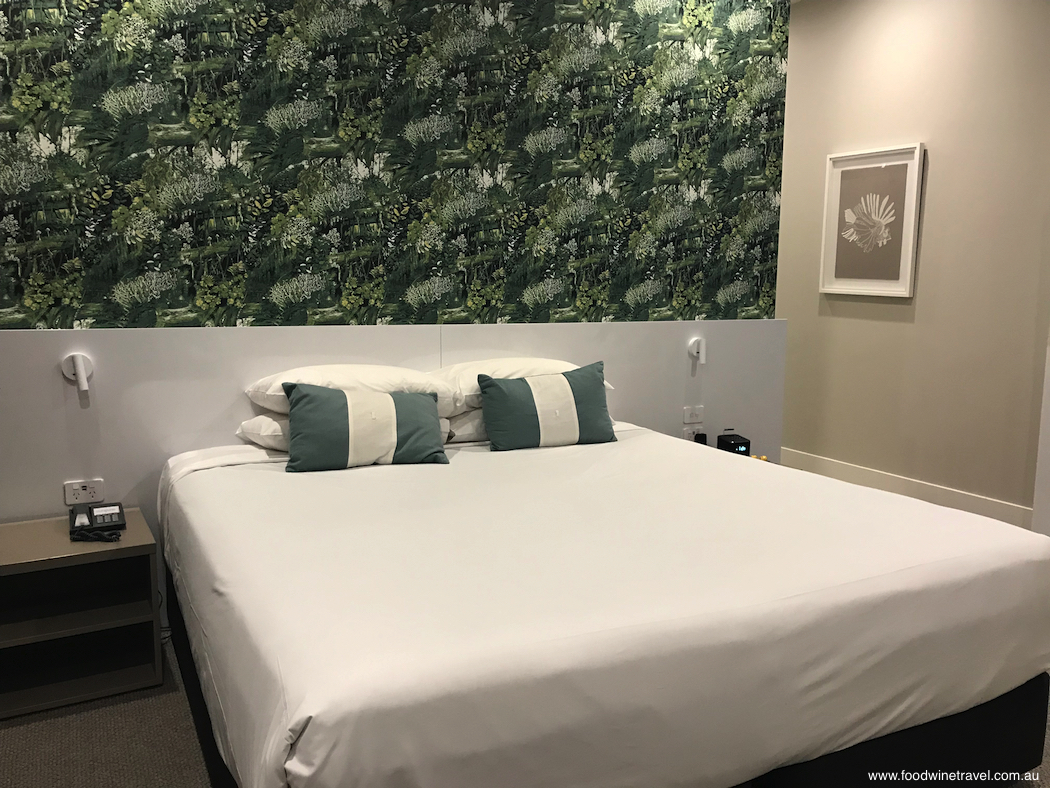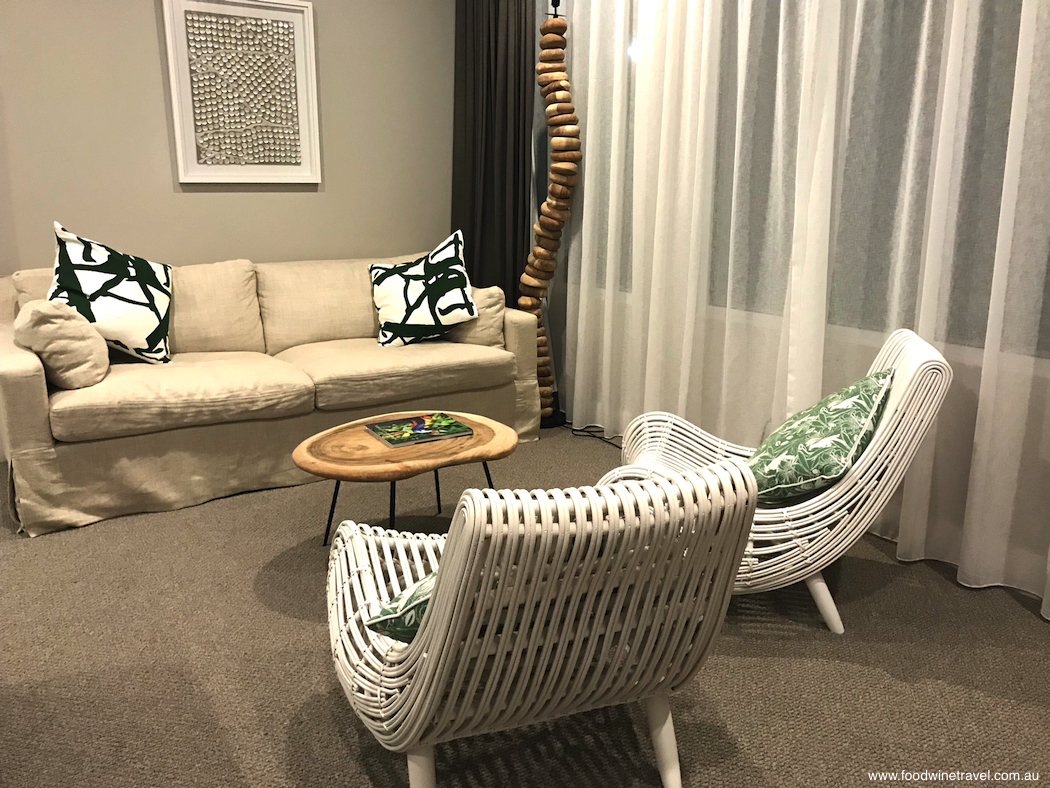 The hotel has just over 200 rooms, many with private balconies. The new Tropical Luxe rooms are described as having "lush furnishings and spacious ensuites" – the premium Tropical Luxe rooms have double vanities and a free-standing bath big enough for two. My premium Tropical Luxe room didn't have much of a view – overlooking a street corner from the third floor – but it had a king-size bed and lots of light with full windows on two sides.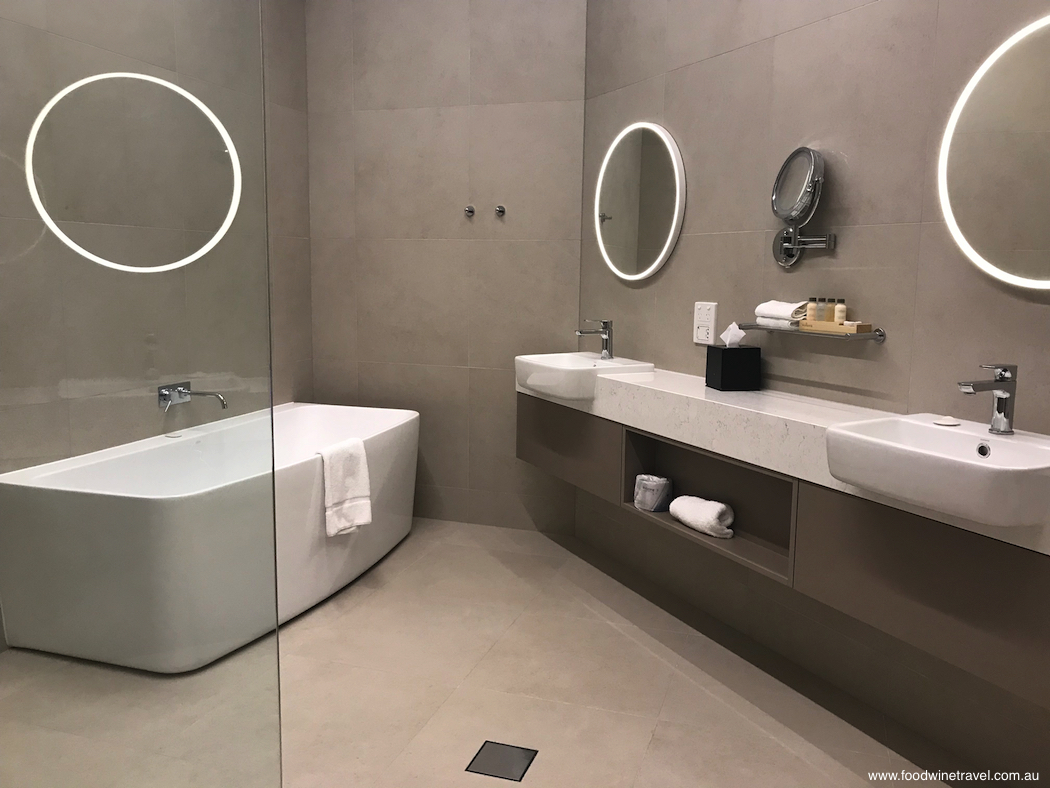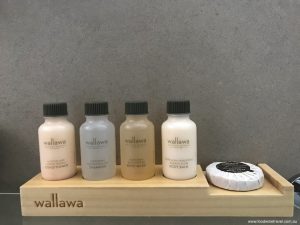 I adored the bathroom which was not just big enough to swing a cat in but big enough to swing a whole menagerie. The amount of light streaming into the bathroom was extraordinary – oh the novelty of being able to see perfectly clearly in the mirror, in natural light! Another nice touch was the range of Wallawa toiletries, an indigenous botanical range of hair and body care products.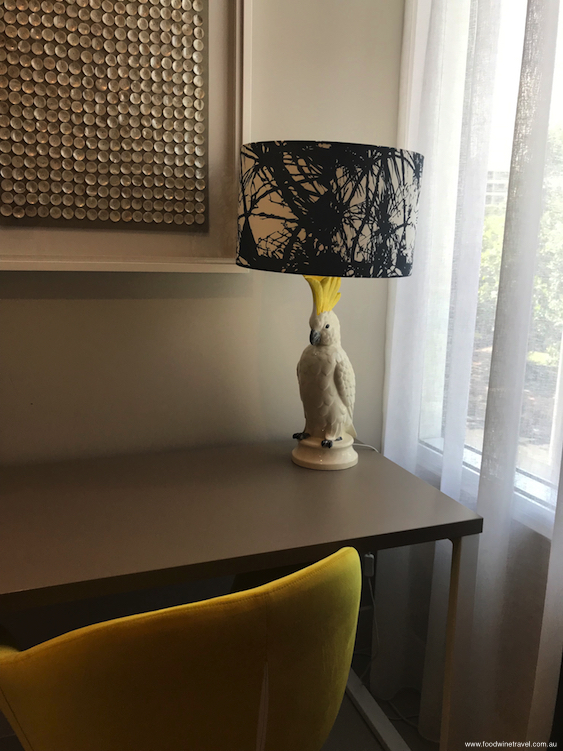 I loved the décor in my room: muted colours of white, beige and natural timber with a shot of tropical green in the cushions and a striking green feature wall behind the bed. The room was huge, with a sofa and two very comfortable white wicker lounge chairs and still some room to spare. There was more on-trend green and white in the tropical-print chair cushions. Off the hallway leading into the room was a small desk with a cheery sulphur crested cockatoo lamp and a bright yellow chair. All rooms are air-conditioned with big flat-screen TVs and free wi-fi.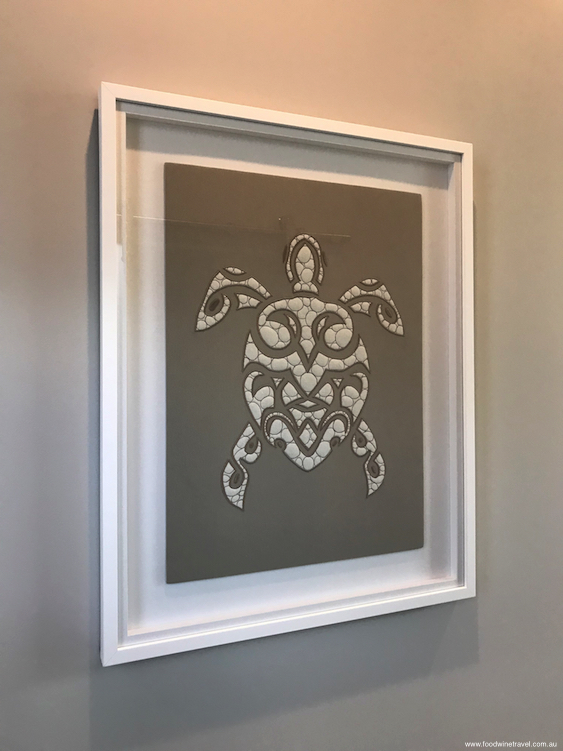 The public spaces are attractive too, with timber floors in the hallways, rattan furnishings and reef-themed artworks throughout the hotel. Some of the rooms look out onto the outdoor swimming pool on the third floor.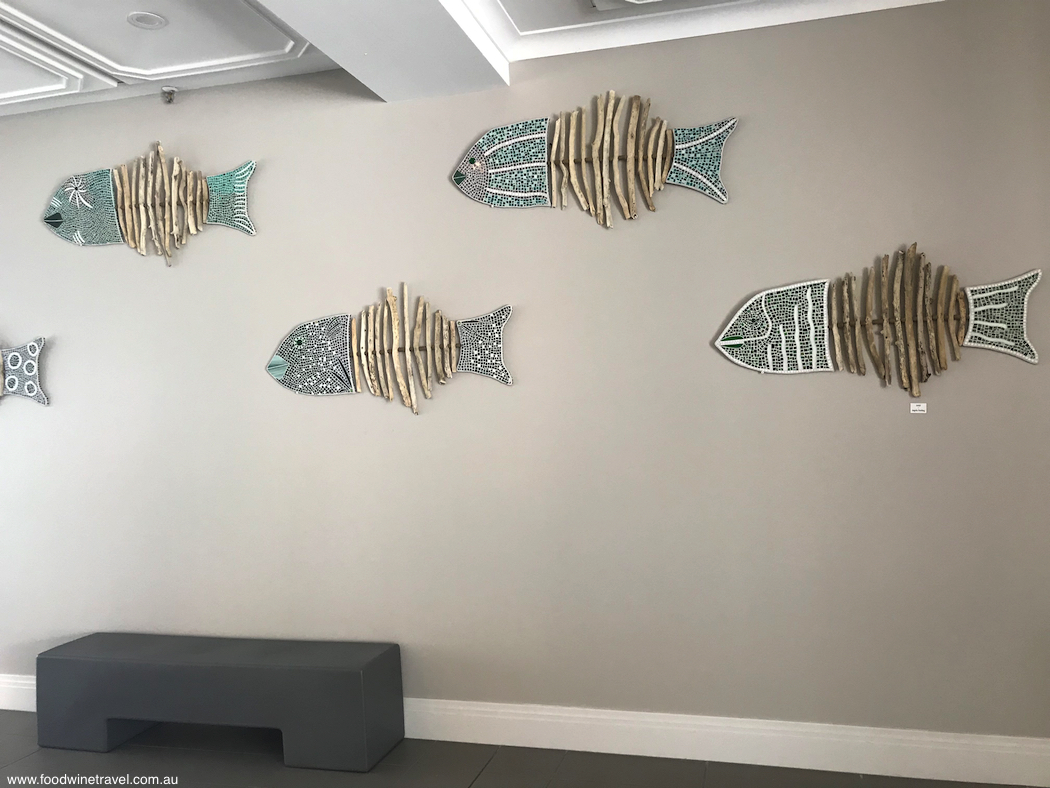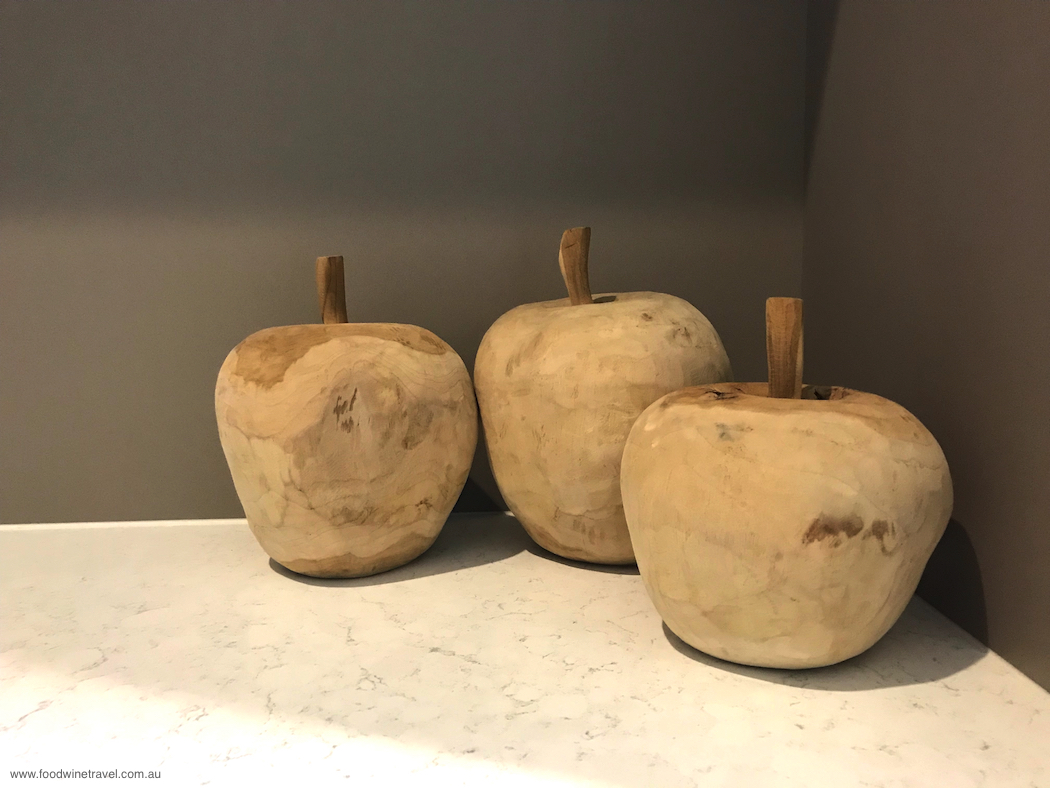 ---
The churrasco experience at Bushfire Flame Grill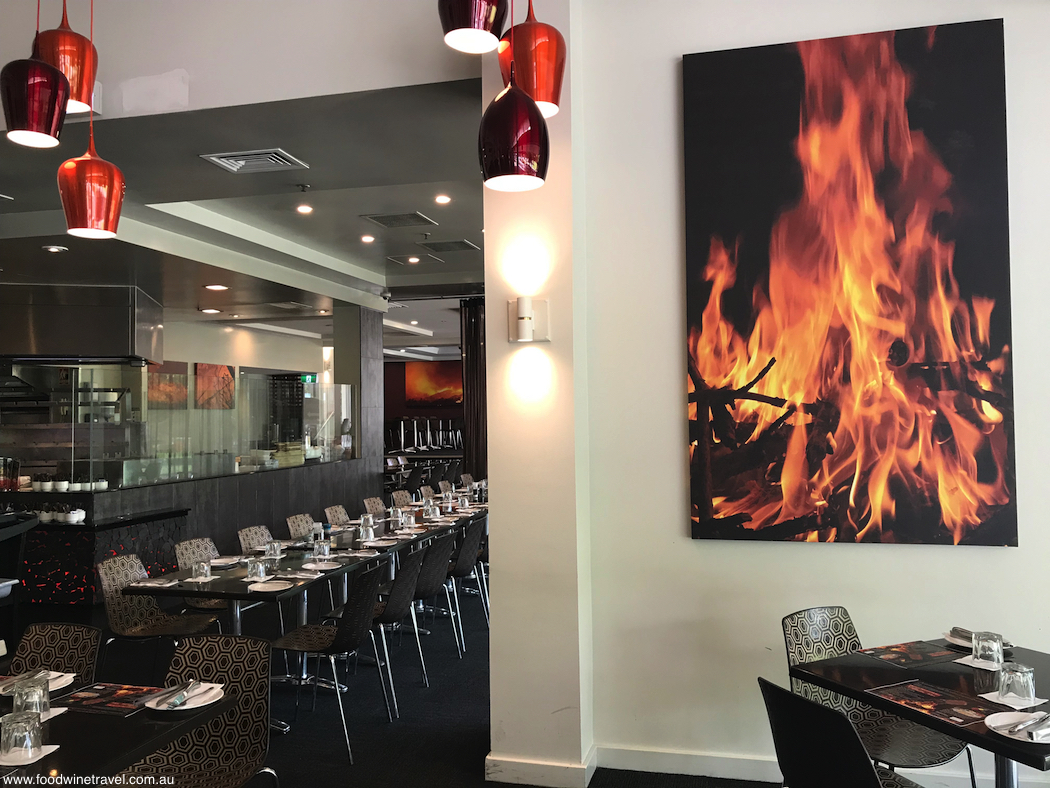 The hotel's Bushfire Flame Grill Restaurant offers a Brazilian-style churrasco experience that is as much as a hit with locals as it is with guests. Bringing the theatre of the kitchen right to the table, carvers offer skewers of meat that have been seasoned, marinated and slow-roasted on an open flame churrasco grill. Having arrived in Cairns many hours after my scheduled arrival time, I didn't get to experience the churrasco grill but, by all accounts, it's great fun and quite delicious. An a la carte dinner menu is also available, and a buffet breakfast is offered in the same space the next morning.
The Pacific Hotel Cairns has 24-hour reception and a guest lounge for early arrivals, late departures and a place to hang if you are waiting for a tour to depart. The hotel has on-site parking, with free parking for bookings made on the hotel website.
If you go:
Pacific Hotel Cairns
43 The Esplanade
Cairns QLD 4870
Australia
Tel: +61 (0)7 4051 7888
www.pacifichotelcairns.com.au
With thanks to Pacific Hotel Cairns for hosting Christine's one-night stay in Room 304.