The pinch-me-is-this-real moment on safari in South Africa's Madikwe Game Reserve is not watching a lion charge, as thrilling as that is. Nor is it in observing the stand-off between a herd of elephants and a pack of African wild dogs gathered around a frightened kudu (antelope) on the edge of a waterhole. Size eventually wins as the elephants form a circle to protect the kudu, but although I'm entranced by this spectacle, it's not the main prize.
Nor is it the sight (and sound) of elephants taking an afternoon dip or drink (or maybe both) in a puddle of water just metres from my outdoor shower, an electric fence the only thing separating them from my naked self. I'm totally enthralled by the ringside view, but the best is still to come.
The experience that ranks amongst the most profound of my travelling life comes when I am sitting in a safari vehicle watching two herds of elephants from afar. Each herd approaches the other in a single straight line from opposite directions. It takes some time before their paths cross; we wait in silence, wondering what they will do when they meet. Then these incredibly wise, gentle, empathetic creatures do something that renders me speechless. As the lead elephant from each herd passes the other, they entwine trunks before continuing on their merry way, the others following in single file behind them.
Elephants are ubiquitous in Madikwe. From the original 100 introduced by Operation Phoenix in the 1990s, the population has increased more than tenfold. The density of elephant here is higher than in any other protected area of South Africa. So prolific are they that the reserve has faced the dilemma of how to keep the numbers in balance. Everyone who goes on safari – me included – wants to see lions, leopards, rhinos. Giraffes, zebras or hippos would be pretty cool too. And if we saw the highly elusive pangolin … well, all our Christmases would come at once.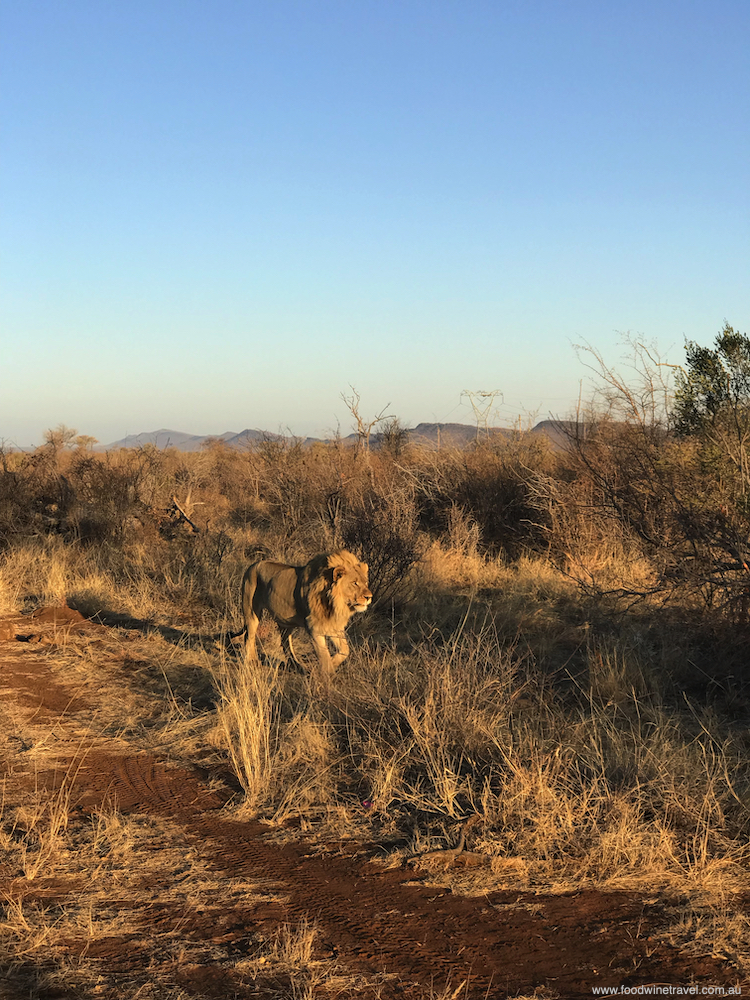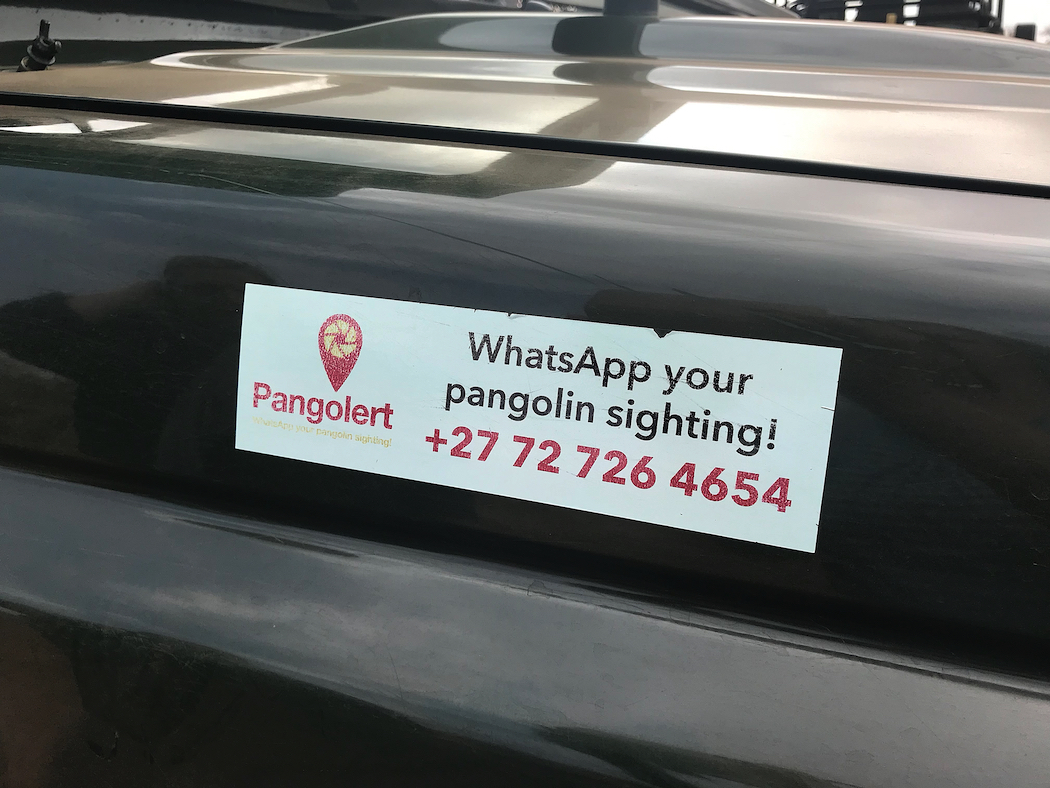 That elephants would be the highlight of my safari experience was completely unexpected, yet it shouldn't have been. Their friendly salutation is a demonstration of their intelligence and their complex social network. Elephants are matriarchal. The oldest and largest female presides over her close-knit female herd, sharing her wisdom and sussing out stranger danger. According to a 2014 article in The Washington Post, elephants have a unique influence over group decision-making and can teach us much about female leadership. As with human leaders, the most successful may even possess certain personality traits.
These majestic creatures display a complexity of emotions, feelings, compassion and self-awareness. There's good reason for the expression "memory like an elephant". Dr Shermin de Silva, from the Smithsonian Conservation Biology Institute, says elephants can recognize friends and renew bonds even after long periods of separation. It's fair to say that I'm a little bit in love with elephants after my visit to Madikwe.
The name Phoenix for the operation to relocate animals into the reserve is fitting. Like the mythical bird that incinerated itself on the pyre before rising from the ashes to live with renewed vigour, nature has regained a stronghold on Madikwe. Situated in the North West Province of South Africa, close to the border with Botswana, the 75,000 hectares of grassy plains, bush and rocky outcrops had been extensively degraded by hunting and overgrazing by 1991 when the reserve was created.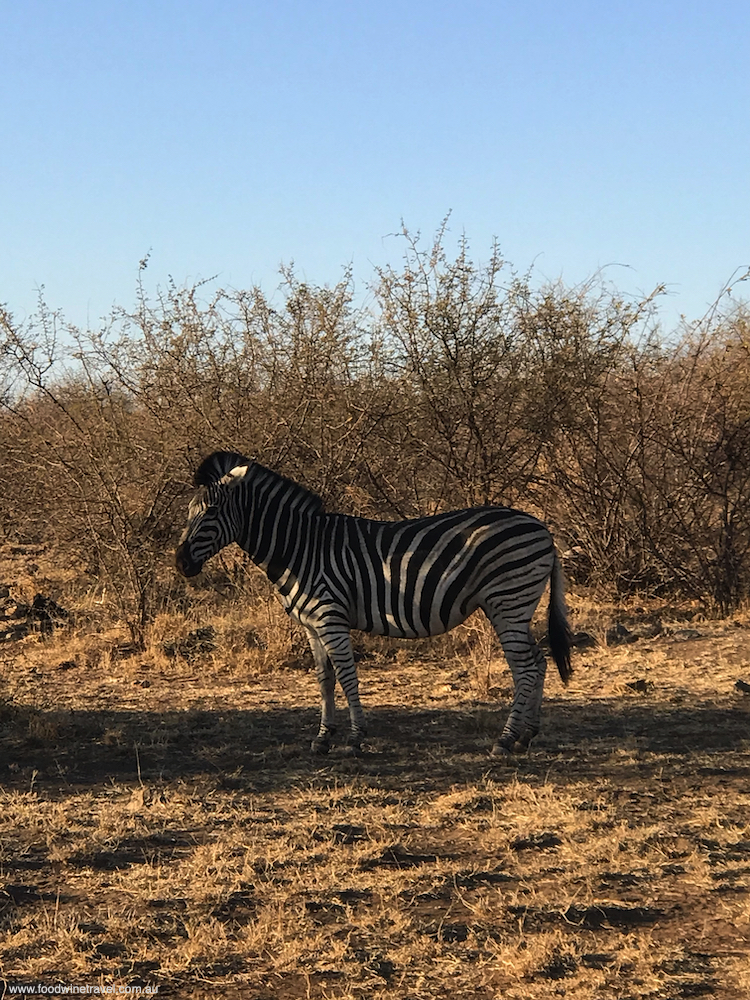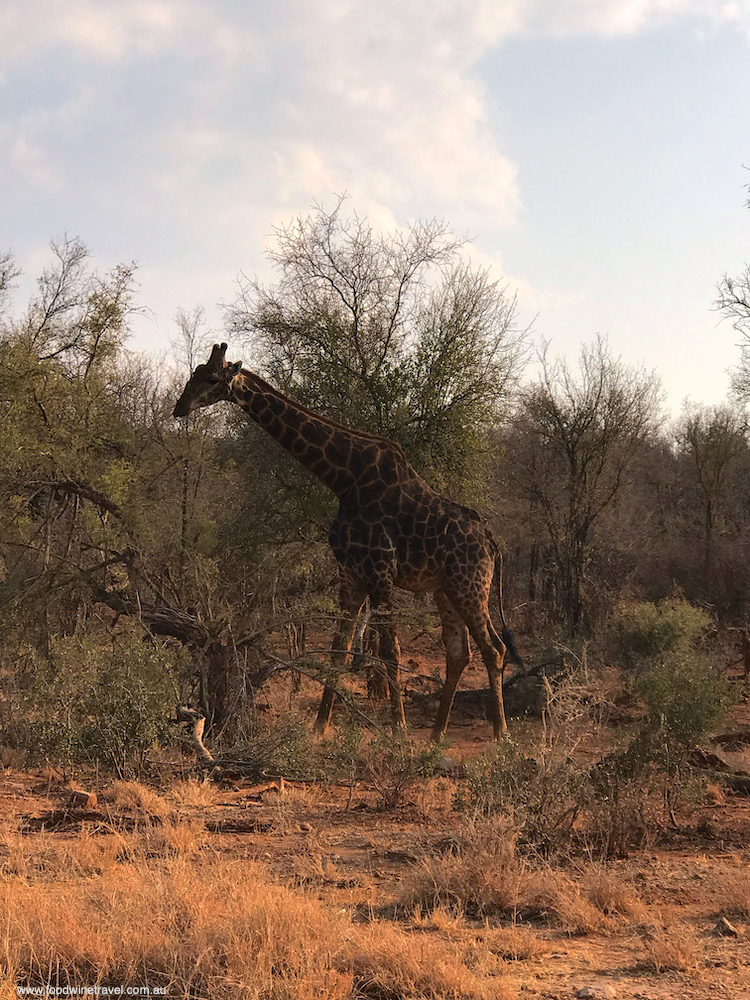 Today, it's something of a miracle. After a massive, government-sponsored program to re-stock and conserve wildlife, it is prolific with birdlife and major predator species. It is entirely possible to see the Big 5 (lion, leopard, buffalo, elephant and rhino) and you might also see cheetah, hyena, giraffe, hippo, crocodile, aardwolf or wild dog. The Northwest Parks Board, joint managers of the Reserve, adhered strictly to a policy of introducing only species that are indigenous to the area.
Seeing African wild dogs is a particular thrill, and the privilege is not lost on me and other guests staying at Jaci's Lodges – paintings of these highly endangered animals adorn the walls, while sculptures of them stand like sentinels at the entrance gate. Wild dogs once roamed free across African plains but their numbers declined drastically through land clearing and urbanisation, being shot and poisoned, and from being exposed to infectious diseases carried by domestic dogs. From an original group of six dogs introduced to the reserve in 1994, the dogs are flourishing, their splotched coats of brown, white, black and yellow just discernible as the sun goes down over the waterhole where we watch transfixed as the frightened kudu very nearly becomes their dinner.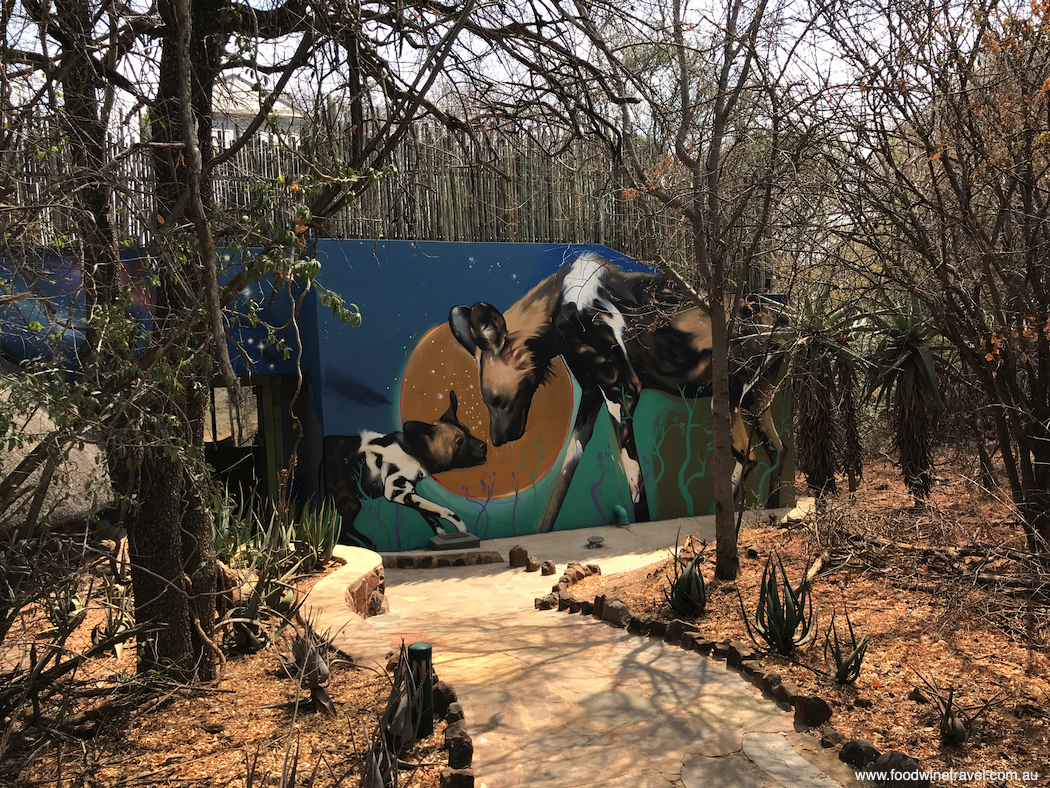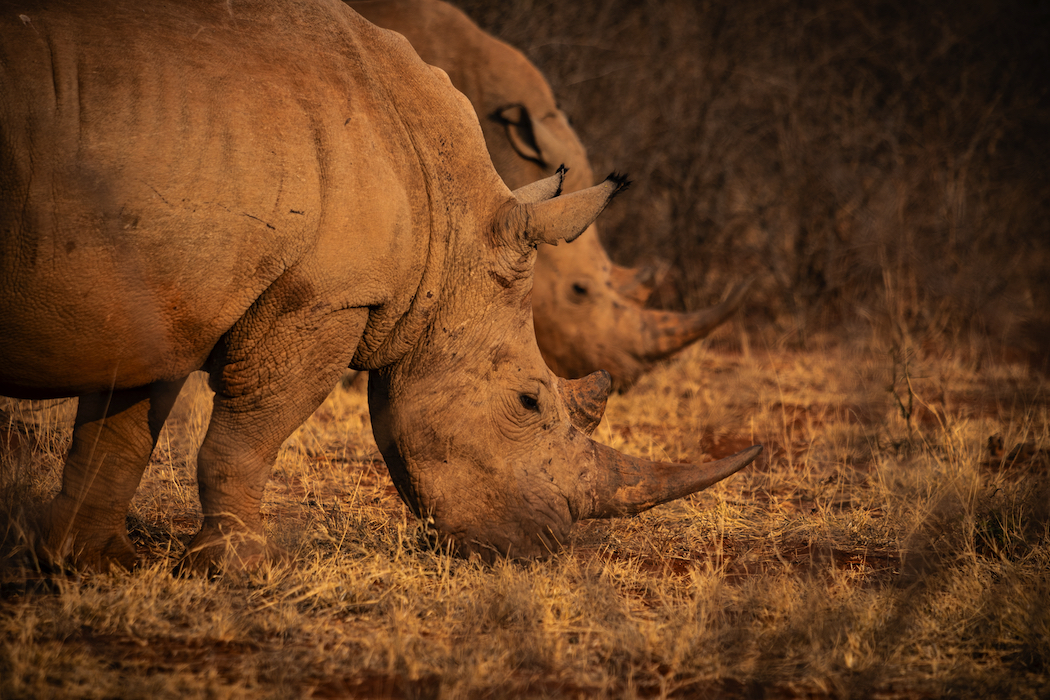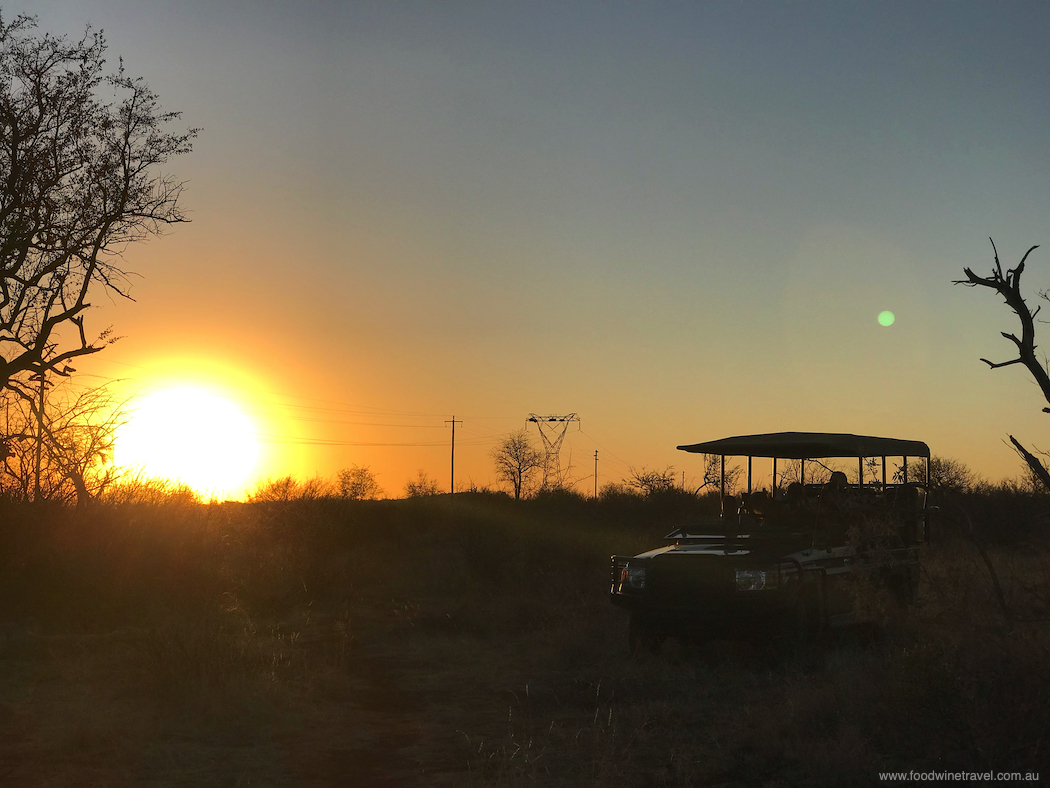 One thing that makes Madikwe particularly special is its location. Bordered by the spectacular Dwarsberg Mountains in the south, Marico river in the east and Botswana to the north, it is a transition zone between the Kalahari and the bushveld. Here you'll see not only the major species that everyone wants to see, you'll also see wildlife that can only be found in the Kalahari. Madikwe is the only place in Africa where springbok and Kalahari gemsbok come together naturally. It is relatively close to Pilanesberg National Park and plans are underway for a corridor to eventually connect the two.
With an electrified 150km-long perimeter fence, Madikwe is one of the largest game reserves in South Africa. (An aside here for readers unfamiliar with South African parks: unlike our Australian parks, South African game reserves are fenced, even if it's a mighty long fence.) Managed in a three-way partnership between the State, local communities and private owners, Madikwe's mandate right from the start was not just to protect wildlife or attract tourists, it was also to create jobs for local people in an area that was severely depressed. It appears to have fulfilled this mission admirably and my heart bleeds for the setback those people must be enduring because of Covid.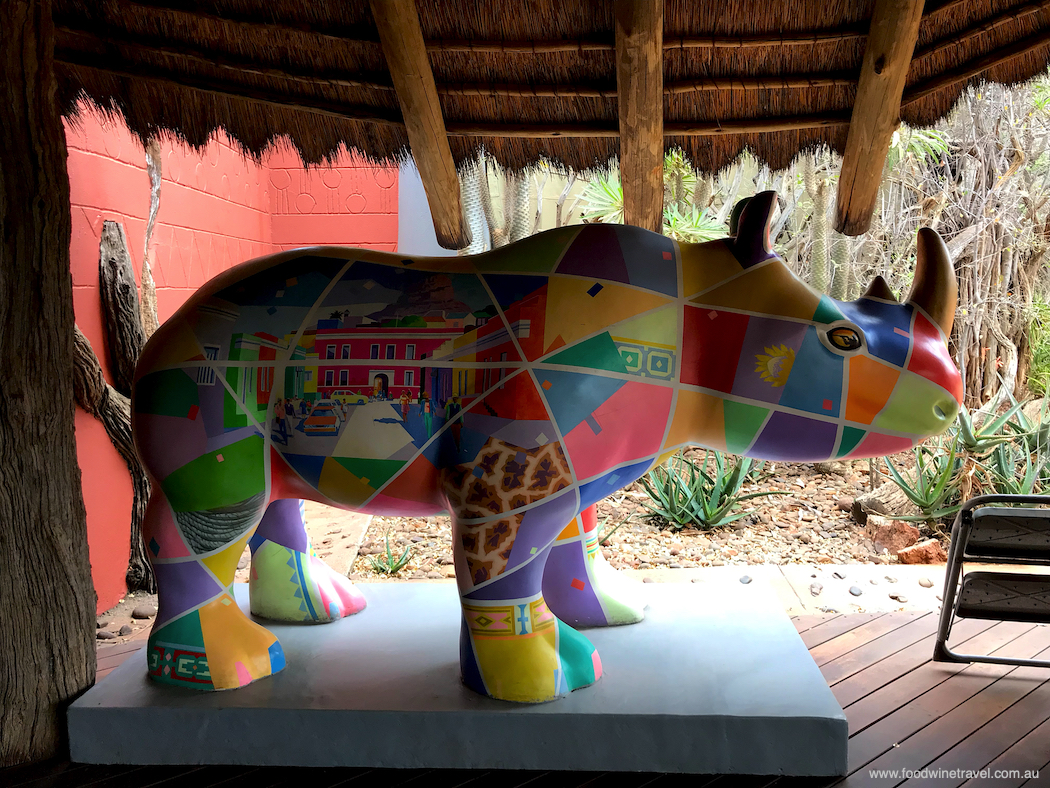 There are 18 lodges in the reserve, most of them luxury bush hideaways rated 4 and 5 stars, although there is a Bush Camp & Eco Lodge for people on tighter budgets or who simply want to be off the grid (it has no electricity or running water). Jaci's Safari Lodge is more my style (more about Jaci's below) and I have to admit to being grateful for the fence around Jaci's. The Bush Camp is unfenced, which might be romantic (as the authors of my Lonely Planet guidebook claim) but being an animal's potential dinner ain't my idea of romance.
Most lodges include at least two wildlife drives in their rate, one early in the morning and one late in the afternoon. There are no facilities for day visitors; you have to be booked into a lodge to enter the reserve. Nor can you do a self-drive safari. Only the lodges' trained guides can run tours but this has a definite upside: the sturdy, open-sided jeeps can tackle rough terrain so they can get you really close to the animals. And because the animals have become used to the jeeps, they don't go tearing off when the vehicle pulls up, the result being lots of ooh- and aah-time and plenty of happy snaps.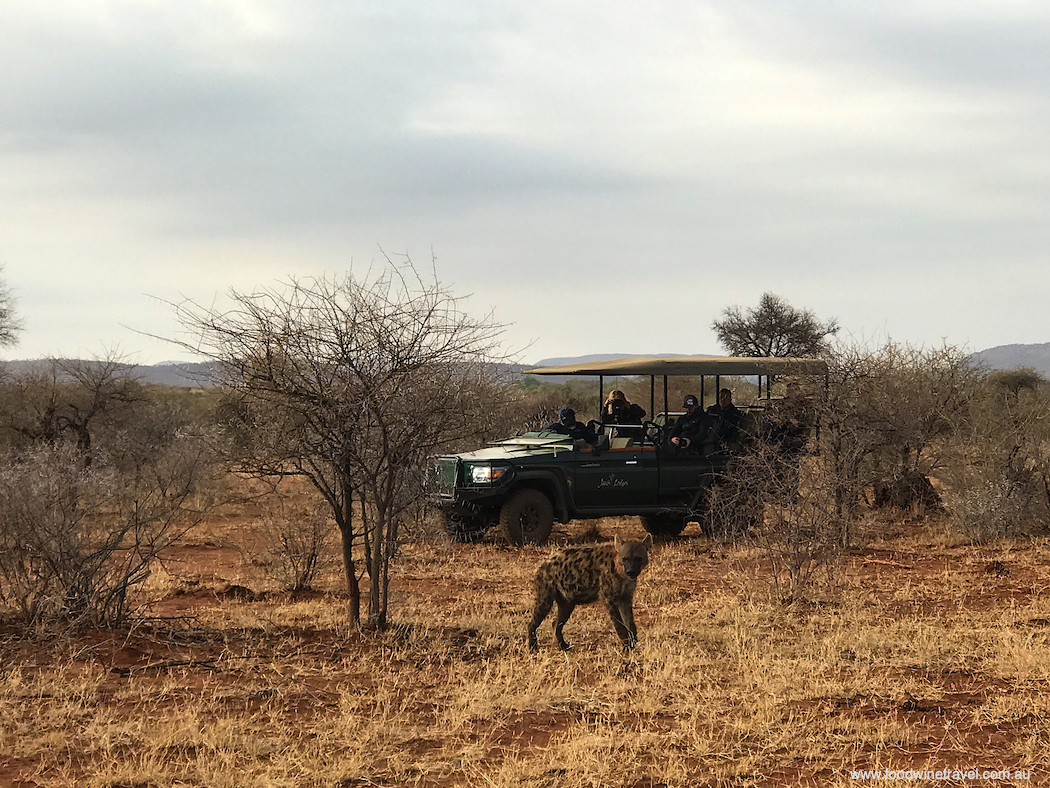 Madikwe is less commercial than many safari parks so there'll never be large numbers of vehicles crowding around the wildlife. The rules dictate that at most there'll only ever be three vehicles in the one spot; often yours will be the only one. Remarkably, the guides can spot a lion's footprints where others would only see specks in the dust, and because the guides are in constant radio communication with each other, they will soon know if there are lions napping in the shade of a tree, or hyenas feasting on a dead giraffe (one of the gorier sights I saw). Viewing wild animals requires an appreciation not just of nature's marvellous beauty but also its cruel and harsh reality.
In the end, I didn't see leopards, cheetahs or hippos, but I did see lions, rhinos, giraffes, zebras, wild dogs, and an enormous croc. I came face to face with an antelope while walking along a path inside the lodge – I'm not sure who got the bigger fright – and I was entertained by baboons making a helluva racket just outside the lodge fence (while I was comfortably relaxing inside). I did, of course, see oodles of elephants.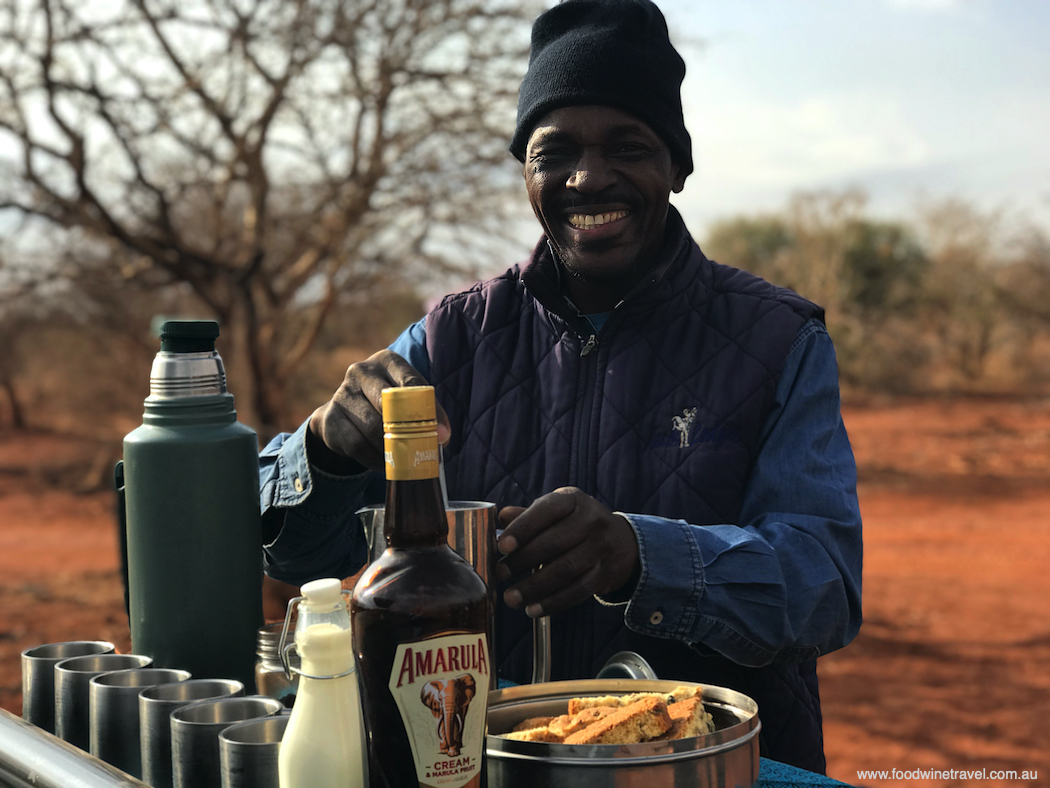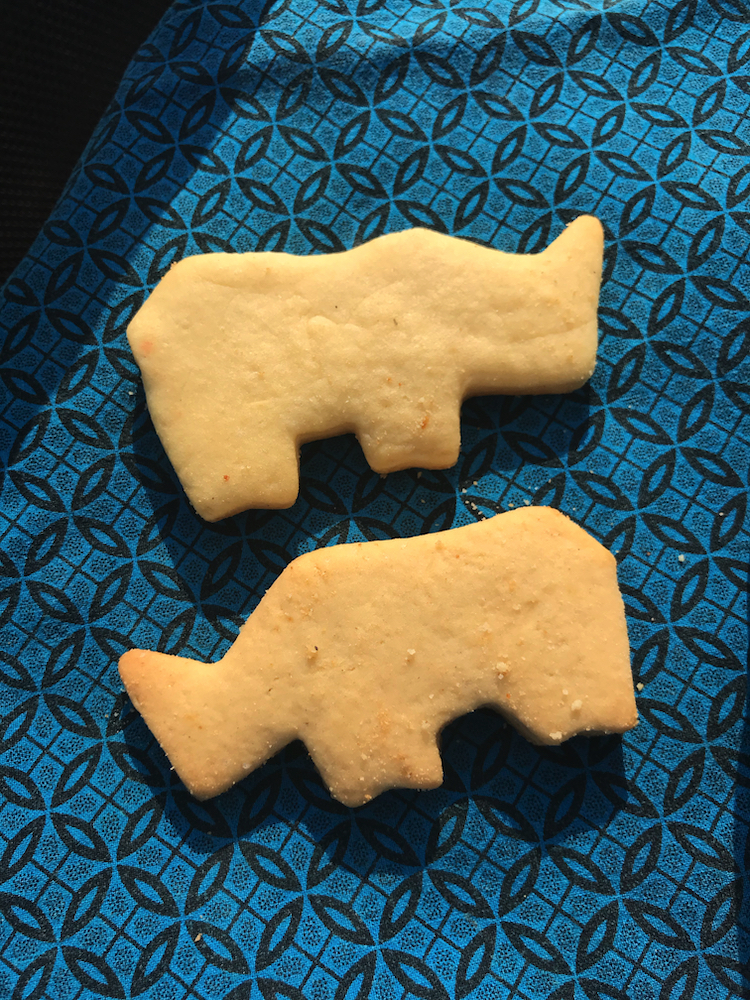 On the early morning drives, the guide stops to serve tea, coffee and biscuits, and to demonstrate the curious art of spitting animal poo – yes, that's a thing! Known as bokdrol spoek, which translates roughly as "spitting buck droppings", it's usually played with impala or kudu dung. Try it if you dare. The afternoon drive ends with sundowners and, if you are lucky, an outdoor dinner against the backdrop of an unforgettable African sunset. Between drives, I relax in the tub, dine on beautiful food and wine, and enjoy the tranquility of Jaci's Safari Lodge.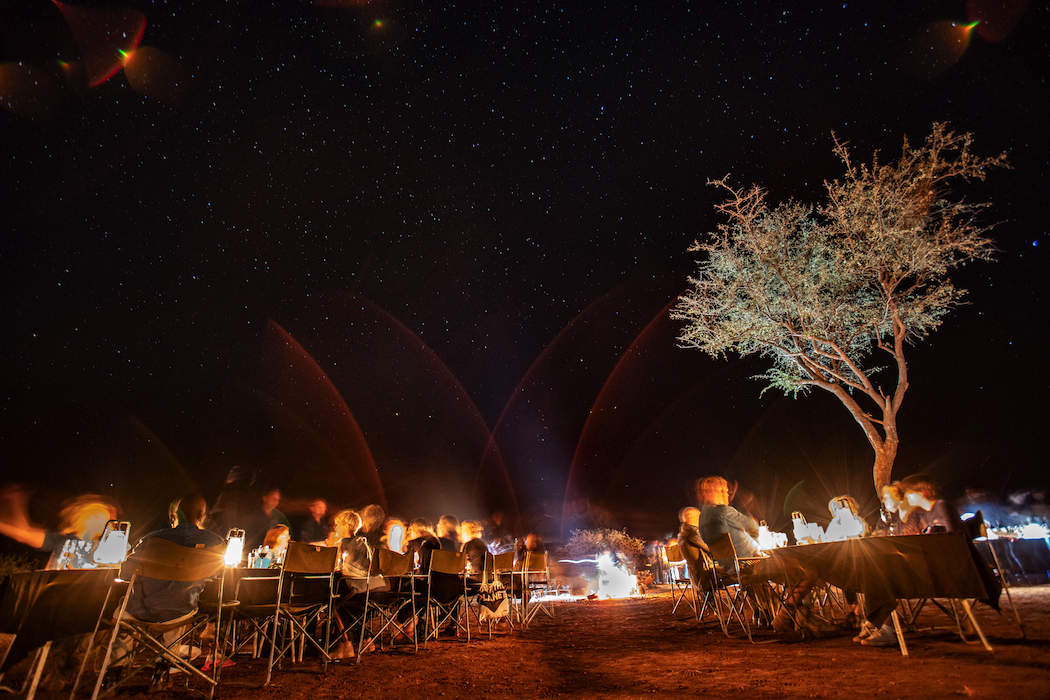 Jaci's Lodges: Laid-back luxury at its best
I love an outdoor shower nearly as much as I love having my own pool. Both are luxuries that I don't experience often, but when I do, it just feels so special and private, so blissful, so utterly decadent. The Nare suite at Jaci's Safari Lodge has both. And when I'm cooling off under the shower or doing a few laps in the pool and all of a sudden realize I have a dozen or more elephants for company – drinking, snorting and playing just metres away from me – it's most certainly an experience I'll never forget.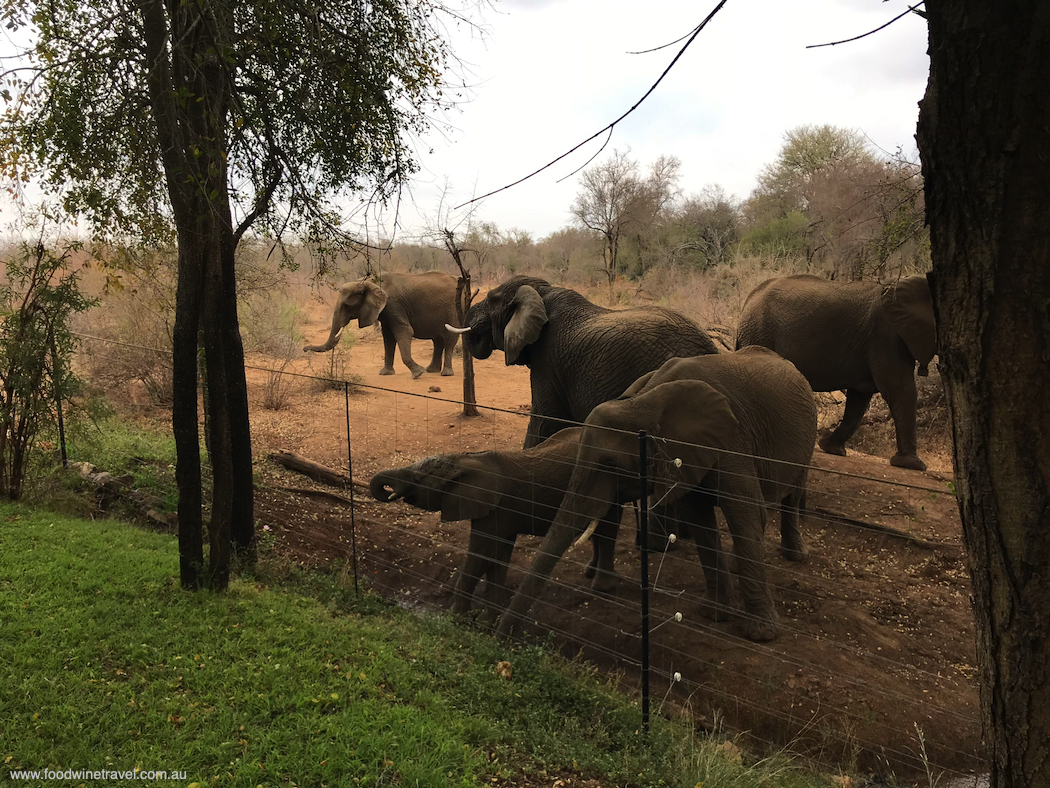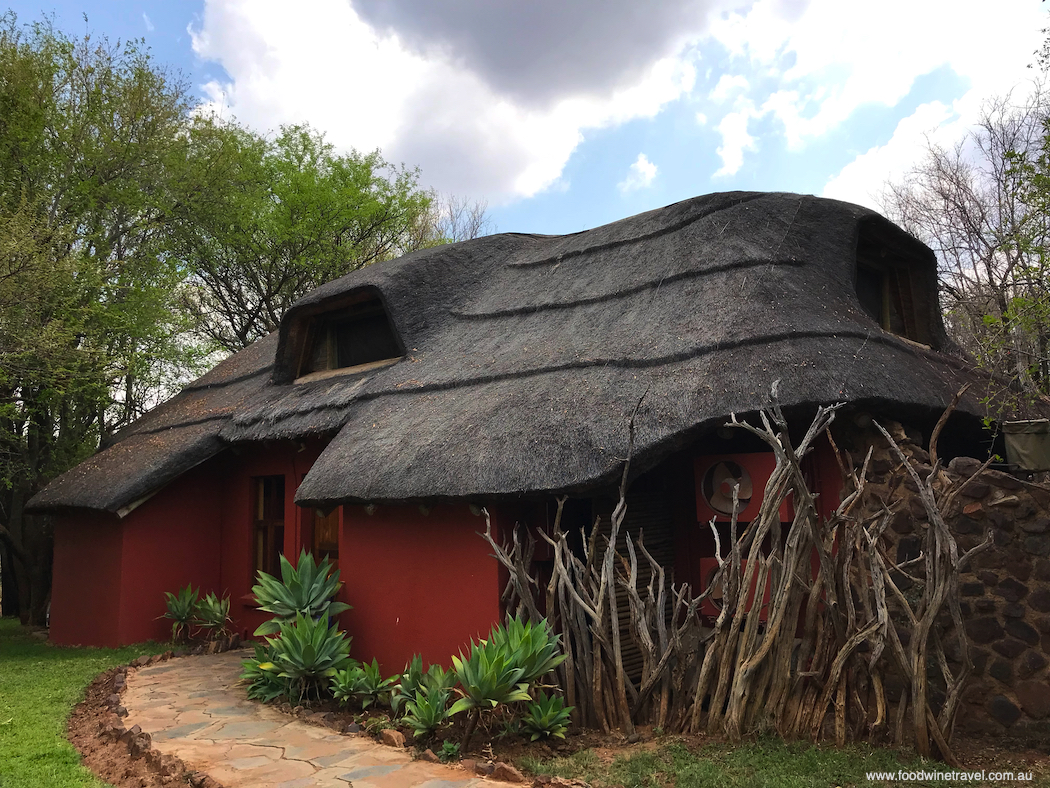 Nare is one of 10 suites in the Safari Lodge and one of the largest, accommodating up to 6 people in two spacious bedrooms and a loft. With a central living area and ensuite bathrooms, it is perfect for families and groups. Largest of all is the Safari suite accommodating up to 8. In addition, there are 6 tented suites and 2 'starbed' suites, each accommodating 2 people. To call them tented suites is an understatement for while they do indeed have zip-up canvas, they are luxuriously appointed with beautiful beds, ensuites, temperature control and private decks. The starbed suites are perfect for honeymooners, having an upstairs deck complete with bed so that you can sleep under the stars, listening to the calls of the wild.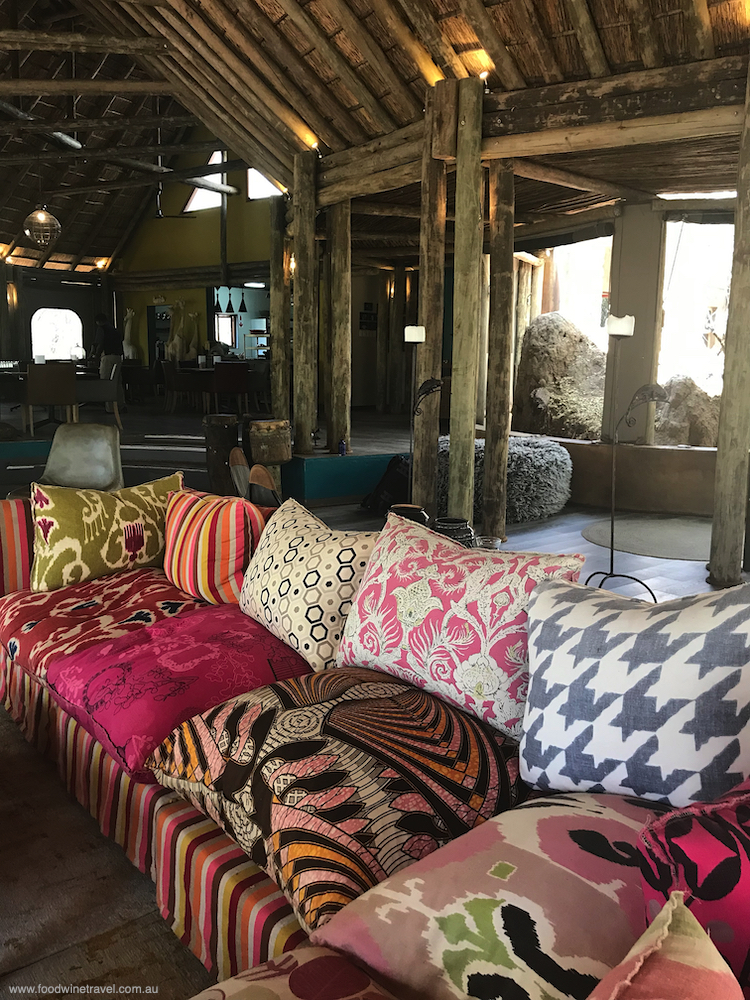 Pathways link the suites to the main lodge with bar, lounge and dining area, while a short walk along the river brings you to Jaci's Tree Lodge where there are 8 Tree House suites, each accommodating 2 people, and another main lodge with bar, lounge and dining area. Both lodges have swimming pools (the Safari Lodge has 2) and at Jaci's Tree Lodge you can book to sleep under the stars in the Naledi Treehouse, which has its own hot tub and is incredibly romantic – if you can take your eyes off the wildlife. It has a spectacular view over a waterhole where the animals congregate in scenes worthy of an Attenborough documentary.
Amateur snappers and photographic professionals alike enjoy spending hours in the Terrapin Hide, a submerged lookout at the edge of this same watering hole. Being able to observe the animals from water level offers a perspective that is hard to beat.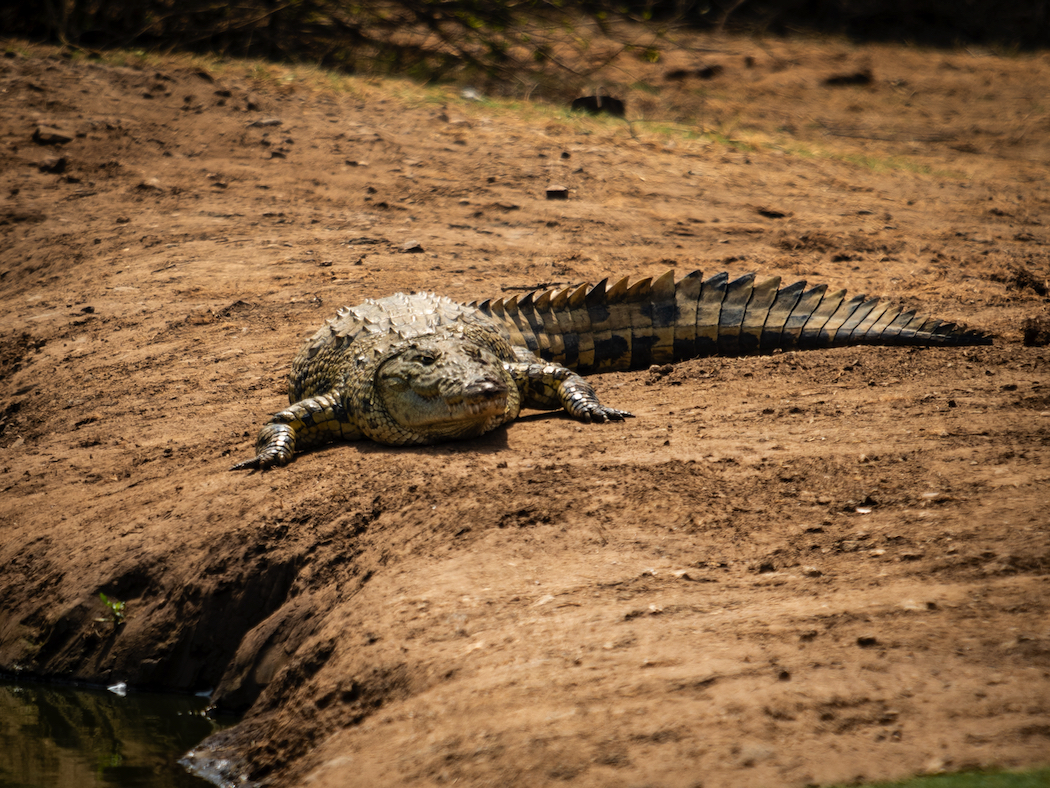 Both lodges integrate perfectly with their environments and have colourful, eclectic décor. The Tree Lodge suites, built from rosewood and thatch, nestle into the treetops, connected by elevated walkways. The Safari Lodge features earthy materials, including lots of natural stone, and its main lodge has a boho-chic feel with vibrantly coloured lounge furnishings and quirky objets d'art. Each main lodge has a central fireplace and spacious decks for outdoor dining.
The all-inclusive tariff includes food and wine that is nothing short of 5-star. Think starters like Beetroot salad with watermelon, asparagus, herbed cream cheese mousse, and beet raspberry vinaigrette; mains like Tilapia paupiettes with butterbean puree, celeriac parmesan gnocchi, minestrone and sauce vierge; and dessert of Bavarian crème with passionfruit curd, fresh local berries and brandy snap tuile.
The staff take obvious pride in their work and when I express an interest in the wine, tasting notes are presented with the pours, all proudly South African and thoughtfully chosen to accompany the dishes perfectly. The warm and friendly staff are Jaci's best asset. From the minute you step inside the lodge and are handed a welcome drink while your luggage is whisked away to your suite, you are made to feel like friends.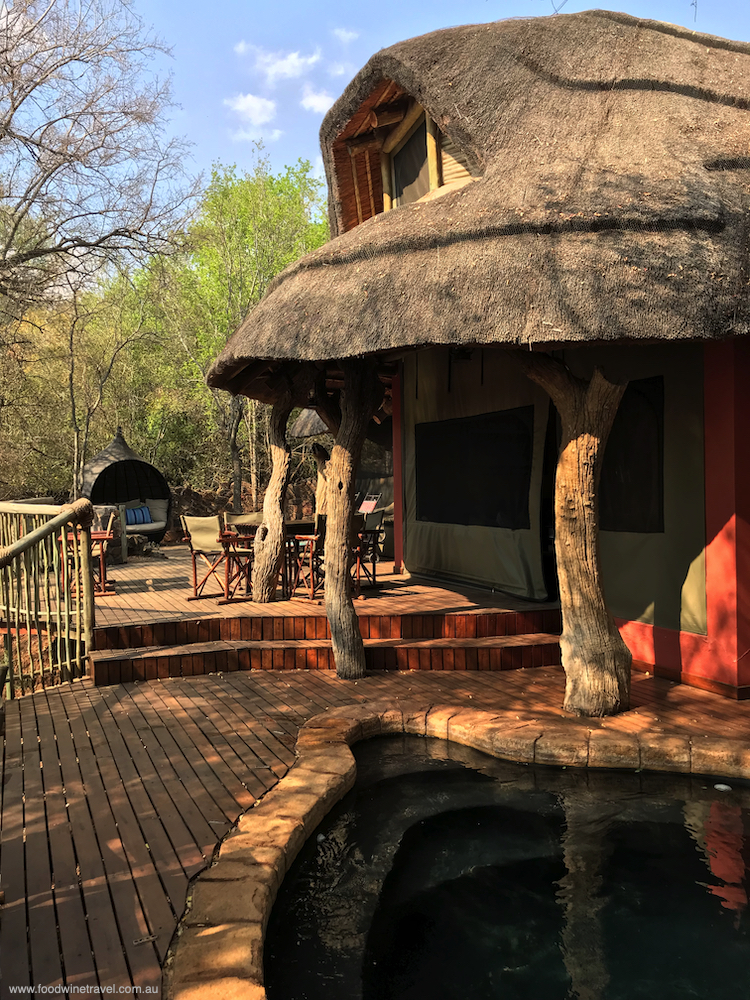 Worth noting is Jaci's commitment to sustainability. Initiatives range from biodegradable toiletries and repurposing greywater to supporting anti-rhino-poaching activities. That, coupled with the dedication it shows to its staff (employees who have been working at the lodge for more than five years have the opportunity to become shareholders in the business), puts Jaci's at the top of my list of the world's great lodges. That and the outdoor shower and pool. And the elephants.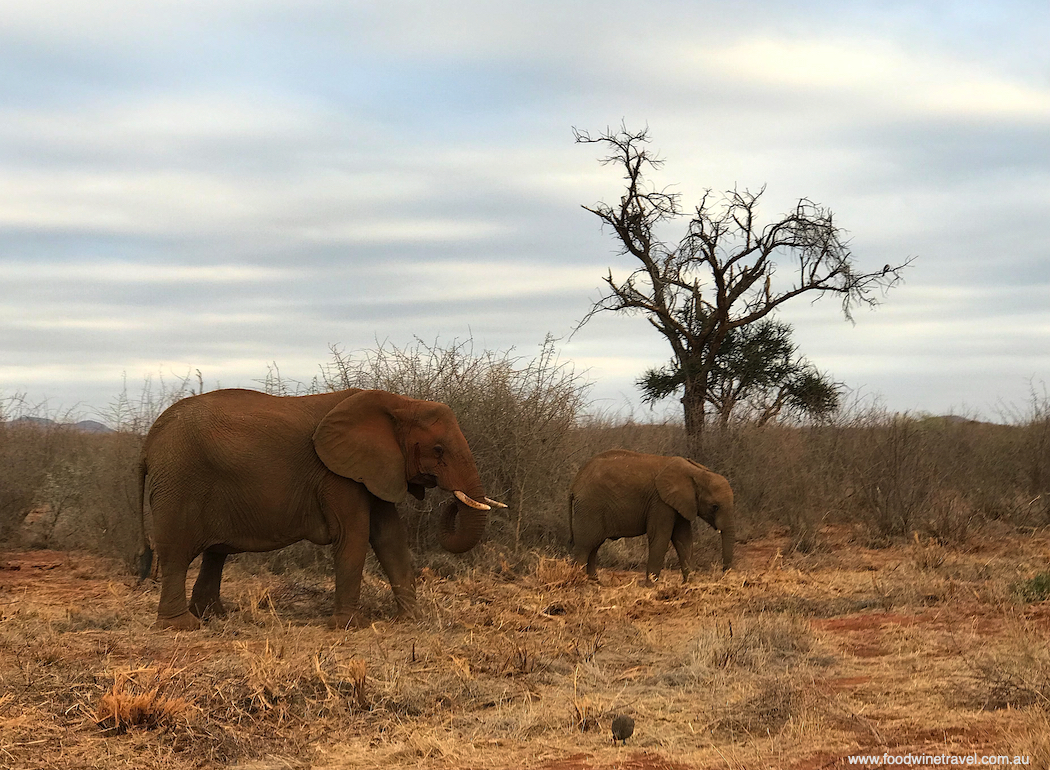 If you go:
Madikwe Game Reserve is near the Kopfontein gate / Tlokwong gate border crossing with Botswana. The nearest South African town is Zeerust, about 100 km away.
The reserve is about 4 hours' drive from Johannesburg via the N4 and Rte 47/49. The main gates are Abjaterskop and Wonderboom on the western side; Tau and Deerdepoort on the northern side; and Molatedi on the eastern side. When you make a reservation, your lodge will give you directions.
You can also fly from OR Tambo International Airport in Johannesburg. Tickets can be arranged through your lodge at the time of booking. It's a pleasant flight of about an hour in a comfortable, well-maintained aircraft.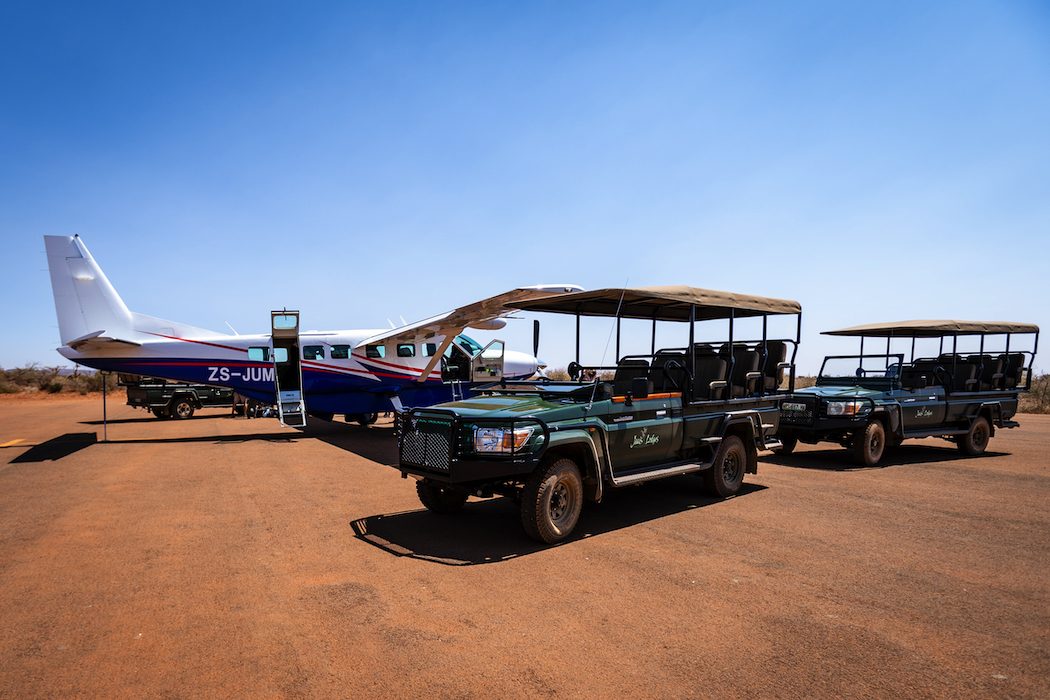 If relying on public transport, you can take a Gaborone (Botswana) bus and arrange for your lodge to pick you up from the Kopfontein border crossing.
Madikwe Game Reserve is a year-round destination but the best time for wildlife viewing is May to September when the vegetation thins out. Ironically, May to August are the quieter months and hence the best time to snare a discount. The park is malaria-free.
www.parksnorthwest.co.za/madikwe
www.madikwegamereserve.net
Jaci's Lodges
Tel: +27 83 700 2071
www.jacislodges.co.za
For those who are driving, Jaci's Lodges are accessed by the Molatedi gate. The lodge can organize transfers for those without a car.
Have a look at this You Tube clip on Jaci's Lodges:
One last word about travelling to South Africa …
South African borders have re-opened to international travel. Be aware, however, that Aussies still can't leave Australian shores without an exemption. This might be a place that you put on your wish list for when travel resumes.
In the meantime, life goes on around the Madikwe waterhole. Tau Game Lodge's webcam enables armchair travellers to watch the passing parade. Make yourself a cuppa, settle in and watch in wonder.
Lonely Planet's South Africa, Lesotho & Swaziland travel guide is indispensable if you are planning a trip to this beautiful country. The book includes a pictorial guide to wildlife.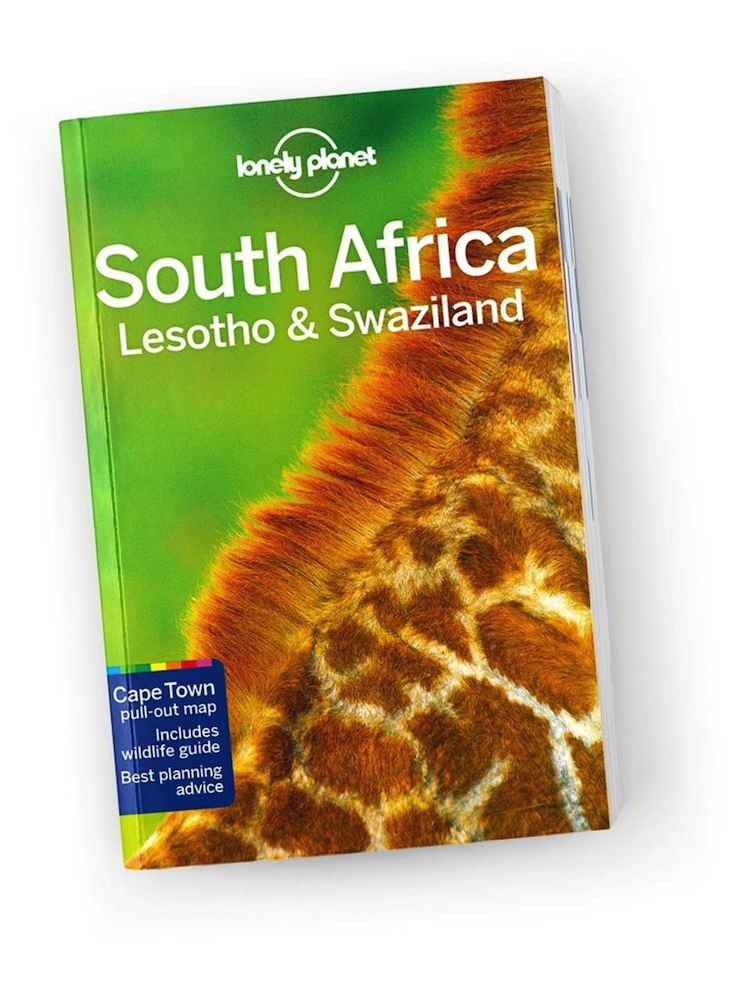 Buy your copy of Lonely Planet's South Africa, Lesotho & Swaziland from Book Depository (free delivery worldwide).
Buy your copy of Lonely Planet's South Africa, Lesotho & Swaziland from Australian-owned Booktopia.
You might also be interested in our post South Africa: Walking In The Footsteps Of Mandela.
With thanks to South African Tourism for hosting me on my visit. Most of the photos here are my own and are © Food Wine Travel. The four beautiful photos that are not watermarked were taken by Grant Atkinson and are used with the permission of South African Tourism.