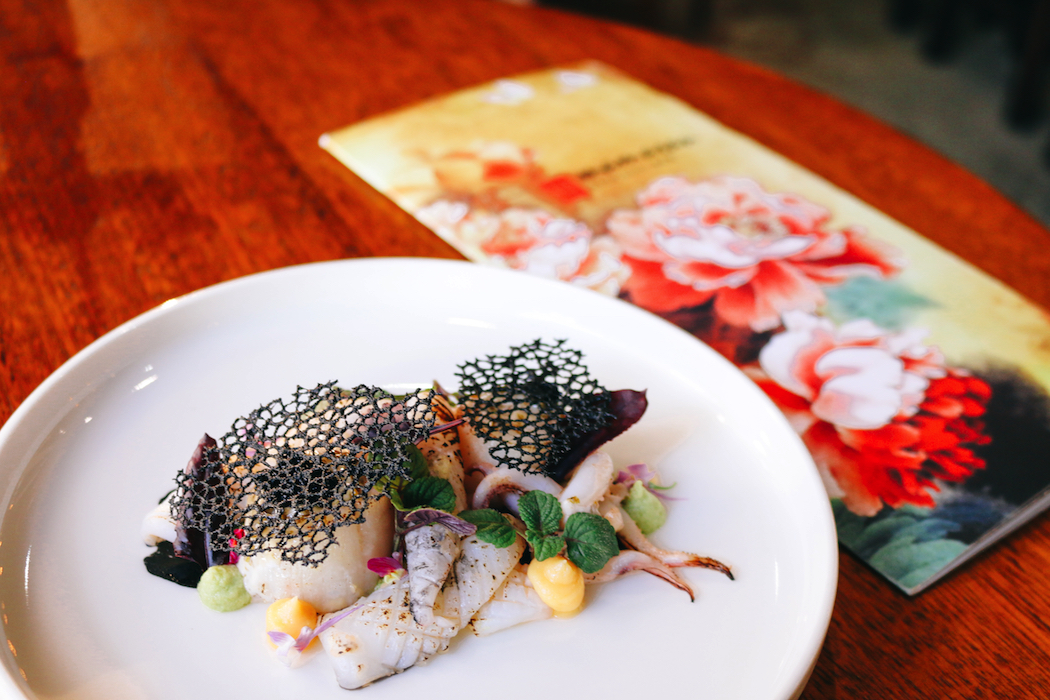 As the sun sinks below the Broadbeach skyline this Sunday, diners will indulge in a five-course gastronomic journey while seated at a spectacular long table winding through the luxury Oracle precinct. Five Gold Coast chefs will come together to cook for The Twilight Table, a one-night-only event celebrating seasonal food and wine.
The chefs of Mecca Bah, Mamasan Kitchen and Bar, The Cuban, Bavarian Bier Cafe and Social Eating House will prepare a course each. The specially curated five-course share plate menu will be served with matching wines.
As the sun sets, The Oracle streetscape will be transformed with a string of elaborately decorated tables under twinkling lights. The ambience promises to be luxurious and indulgent.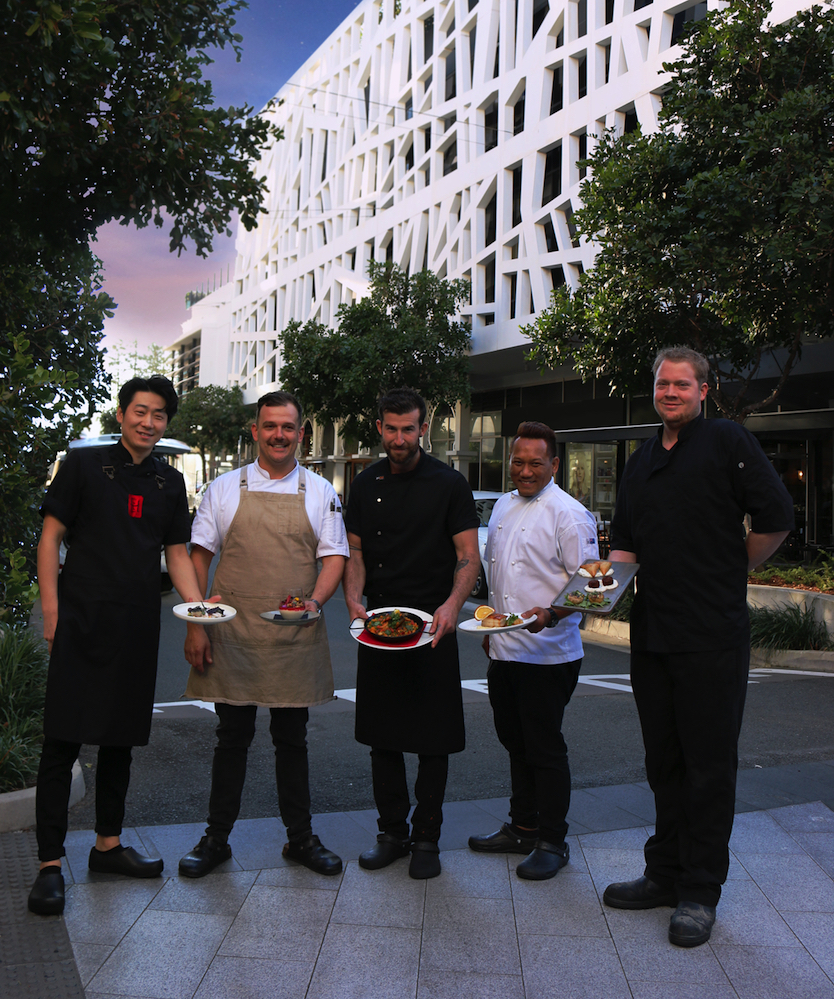 Mecca Bah will kick start the evening with canapés that will transport diners to the streets of Morocco. Head chef Dan Tibbetts said guests could expect a combination of mezze including Mecca Bah's popular spicy lamb and pine nut boureks with labna.
Mamasan Kitchen and Bar head chef, Ray Choi, blends traditional and modern cuisine in the next dish, Scorched Hokkaido Scallops and Squid with Nori Mayo, Squid Ink, Edamame and Yuzu Curd. "I love to cook with top notch ingredients from Asia, where I came from, combined with the finest ingredients from Australia, where I have been living for the past decade," Choi said.
"My talented chefs and I will create this dish with high end quality scallops from Hokkaido in Japan where they produce the cleanest milky, sweet scallop along with fresh Hawkesbury squid from the NSW coast and locally farmed accompaniments."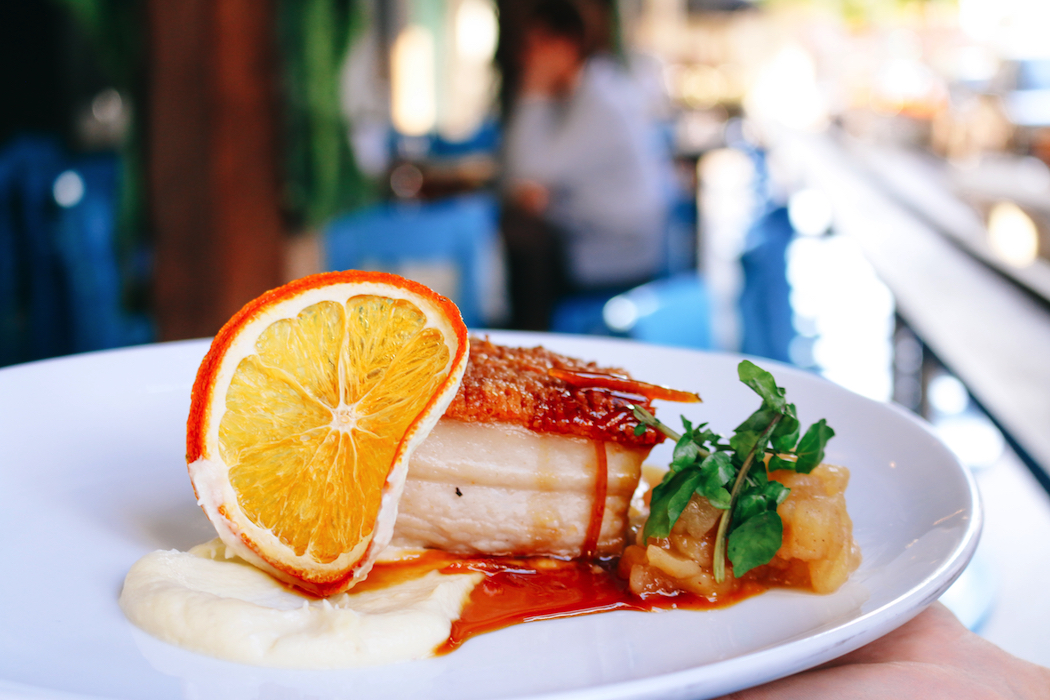 Bavarian Bier Café head chef Edgar Ajison will do a hearty Pork Belly dish finished with a quince and orange glaze and cauliflower puree. Next up, head chef of The Cuban Bar and Lounge Dining, Phillipe Amrouche, will serve Slow Cooked Lamb infused with the flavours of Cuba.
And finally, Social Eating House and Bar head chef, Matt Jefferson, will serve a Tonka Bean Panna Cotta with Strawberry Gel and Warm Rhubarb Crumble. "The tonka bean provides the most amazing flavour reminiscent of roast almond and cherry so this combined with the rhubarb is delicious," Jefferson said.
Savoury palate cleansers will be provided by My Gelato throughout the degustation service. Tickets for this very special event are $225 per person. The Twilight Table commences at 4:30pm.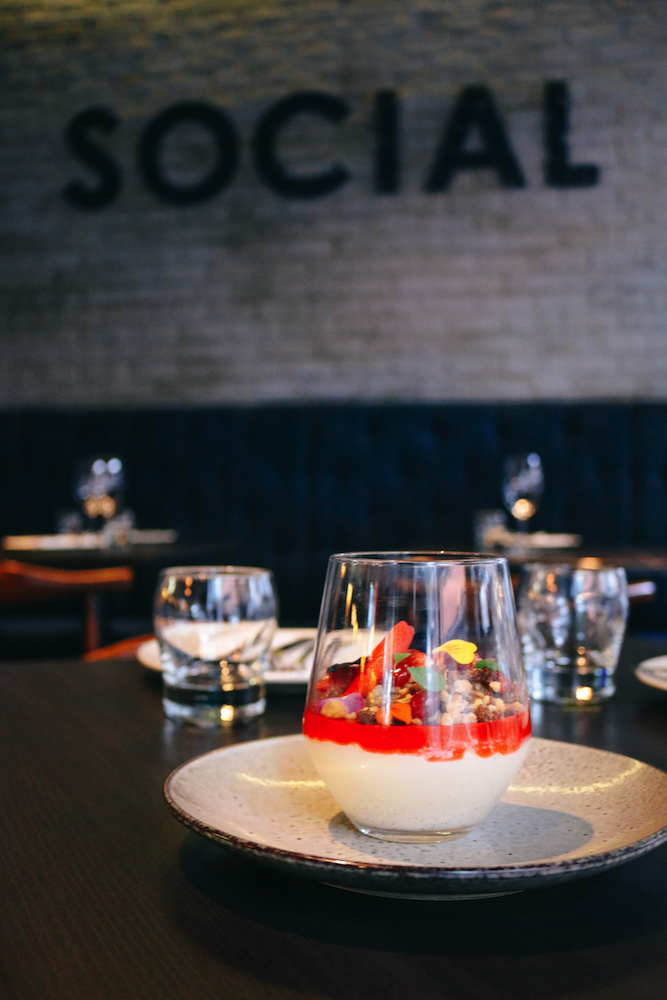 If you go:
What? The Twilight Table
When? Sunday, July 15, 2018. 4.30pm arrival for 5pm start.
Where? The Oracle, Broadbeach
Cost? $225 per person (5 courses with a glass of wine per course).
Tickets: www.theoracleboulevard.com.au
Photos supplied by Ruby Communications.