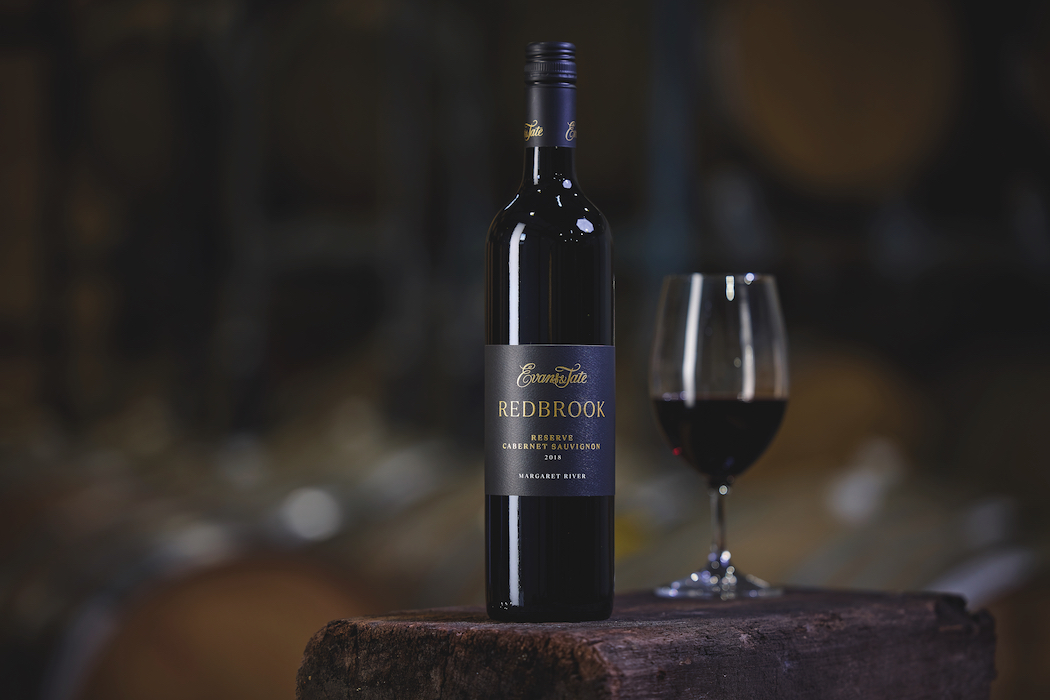 What an honour for Evans & Tate 2018 Redbrook Reserve Cabernet Sauvignon, awarded a best in show medal at this year's Decanter World Wine Awards. The prestigious awards gave it 97 points, the highest score given at this year's show. It was one of only three Cabernet Sauvignons to be awarded 'best in show', solidifying its place as one of the best Cabernets in the world.
Evans & Tate senior winemaker, Matt Byrne, is not surprisingly, pretty chuffed. "Humbled and proud is what our small team at 'E&T' felt when we learnt that our 2018 Redbrook Reserve Cabernet Sauvignon had been awarded 'best in show' out of 18,250 wines at the Decanter Awards – the world's largest and most influential wine competition no less," he said.
"Our Redbrook Vineyard in the heart of the Wilyabrup area in Margaret River has consistently grown special Cabernet Sauvignon since the 1970s, so when the extraordinary 2018 vintage came along, we knew we had the potential to elevate this wine into the stratosphere."
Byrne says if he could choose any place in the world to grow Cabernet Sauvignon, it would be on Redbrook's small plot of land in Wilyabrup … hands down.
Now in their 20th year, the Decanter Awards saw 18,250 wines from 57 countries tasted by 236 wine experts. Only 50 wines were awarded best in show, making the 2018 Redbrook Reserve Cabernet Sauvignon one of the top 50 wines in the world.
Evans & Tate is part of the Fogarty Wine Group, which had similar success at last year's Decanter Awards when its Deep Woods Estate 2020 Reserve Cabernet Sauvignon was awarded a 'best in show' medal. It's great to see our Aussie wines performing so successfully on the international stage.
A classic Margaret River Cabernet from an esteemed vintage, the 2018 Redbrook Reserve was matured for 15 months in French oak. Full-bodied with great intensity and enticing aromas of plum, cherry and mint, it is smooth and seamless with fine, velvety tannins and hints of pepper, cassis and black olive. It is perfectly accessibly now but will also cellar well as it evolves into a beautiful fine wine.
If this is any indicator of what we can expect from 2018 Margaret River Cabernet, we are in for a treat. Purchase your bottle of Evans & Tate 2018 Redbrook Reserve Cabernet Sauvignon here.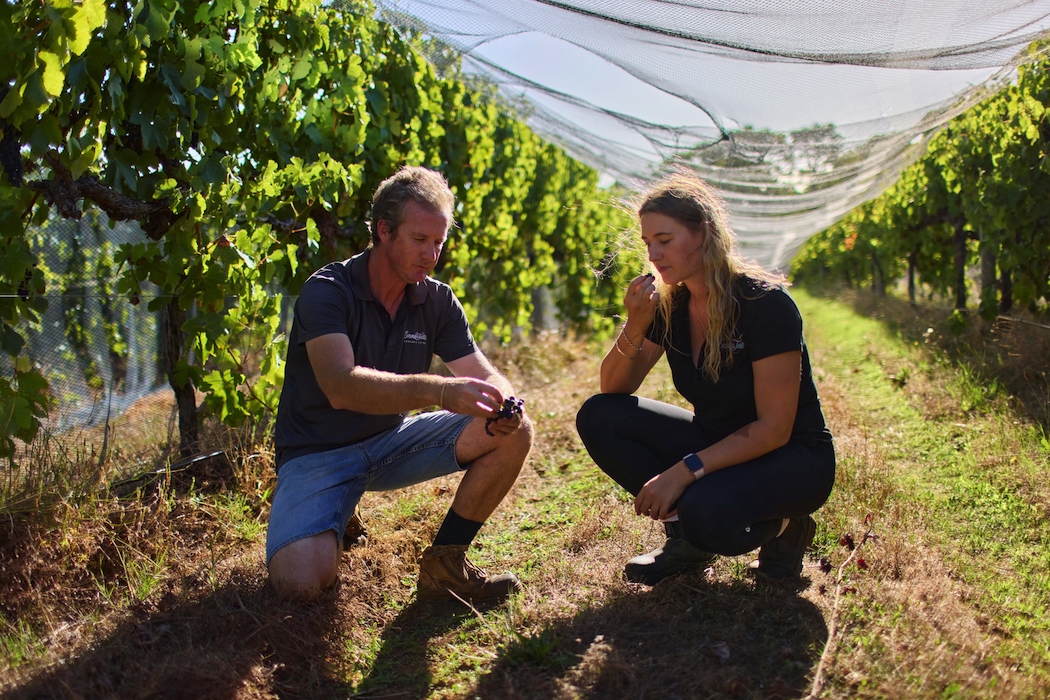 Meanwhile, Fogarty's Deep Woods label has had great success at the National Wine Show of Australia, taking out the award for White Wine of Show for its Deep Woods Estate 2021 Reserve Chardonnay. Awarded 97 points, the win was music to the ears of chief winemaker, Julian Langworthy, who is thrilled that this special wine has been recognized "amidst the dynamic array of amazing Australian Chardonnays currently being produced".
Chardonnay was a standout at this year's show with chair of judges Jim Chatto saying the variety excels across the country, under many varied growing conditions. "Chardonnay from the 2021, 2020 and 2019 vintages did not disappoint, with some great examples out of Beechworth, Mornington, Yarra Valley, Tasmania, Adelaide Hills and Margaret River all vying for the top awards," he said.
The National Wine Show win tops off an incredible awards season for the 2021 Deep Woods Reserve Chardonnay, which has so far gathered four trophies and six gold medals. We haven't tried this wine (the winery has already sold out of it) but it's said to be a vibrant, full-bodied white with mineral undertones and a long finish.
Impressively, Deep Woods Estate also took home the Sauvignon Blanc Trophy for its 2022 Estate Sauvignon Blanc, which was awarded 97 points.
Margaret River Cabernet Sauvignon Riding High
Deep Woods has also been recognized by Decanter, its 2018 and 2014 Reserve Cabernet Sauvignon given the highest and second highest Cabernet Sauvignon scores in a Decanter magazine article, Margaret River Icon Wines and Top Vintages. The 2018 vintage was awarded the equal highest Cabernet score, alongside Cullen 2018 Diana Madeline, with 98 points.
The 2014 Reserve was awarded 97 points, equal second highest Cabernet score alongside Cullen 2010 Diana Madeline. Upon release in 2016, this wine was also awarded five trophies, including the prestigious Jimmy Watson Trophy for Australia's top young red wine.
Winemaker Julian Langworthy clearly learnt a thing or two when he worked at Château Haut-Brionn in Bordeaux. He believes Margaret River is capable of making, if not already making, some of the world's best Cabernet Sauvignon.