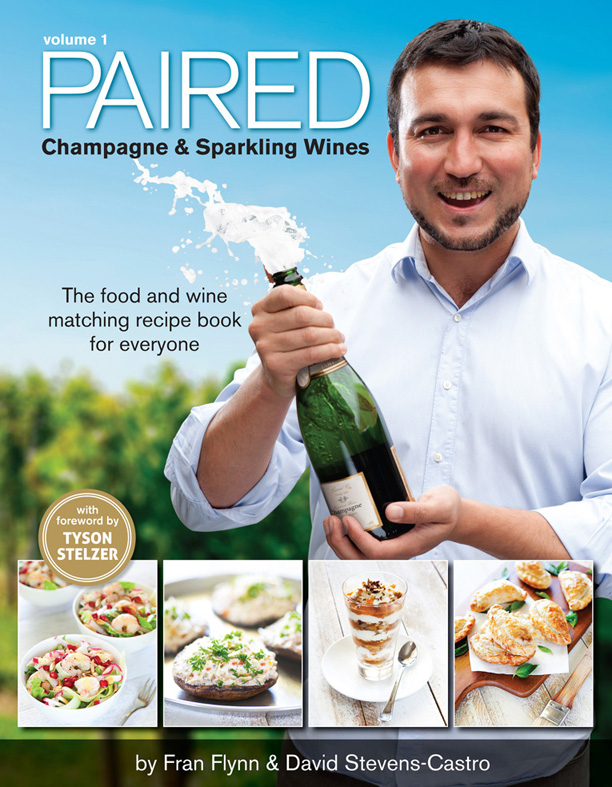 When it comes to matching food with wine, I always say that one plus one equals three. Get the match perfectly right and the sum is greater than the parts. The food enhances the wine and the wine enhances the food to such a degree that both are raised to greater heights than they could ever achieve on their own.
If you're like me and you spend a lot of time indulging your passion for good food and wine, you probably have very clear memories of the times when they came together in perfect unison. It's a beautiful thing, isn't it?
One of the highlights of my career as Food & Wine Editor for The Canberra Times was a very special dinner at Sydney restaurant Tetsuya's in the days when the restaurant was located in suburban Rozelle. Apart from being somewhat starstruck (I was seated opposite Maggie Tabberer and Harry M. Miller), the dinner was memorable for its 22 small, exquisite courses matched with numerous vintages and styles of Dom Perignon Champagne, one dating back to the 1940s. A stellar night indeed.
5 tips for food and wine matching
So how to achieve such a perfect synergy? Well, having an awesome line-up of very expensive Champagne certainly helps, but by understanding what works and what doesn't, you can create a happy dance with almost any wine. Husband and wife team Fran Flynn and David Stevens-Castro show you how in their book, Paired.
In it, they explain how there are five key results to look for: cleansing, complementing, paralleling, counterbalancing and enhancing. Complementing is pretty straightforward – strawberries, for example, matching the strawberry notes in a sparkling Rosé. Counterbalancing is where you might go for a totally opposite flavour or aroma to achieve a sense of harmony.
Cleansing is matching a rich, creamy or spicy dish with a crisp acidic wine to cleanse the palate. Paralleling is where a recipe contains wine as one of the ingredients (such as white wine sauce) and you consume the same wine alongside it. And finally, enhancing is the ultimate – the marriage of food and wine that brings the flavours to a new level (Champagne and oysters, for example).
Originally from Chile, David is a very experienced sommelier, while Fran is a photographer and graphic designer who hails from Ireland. It's obvious that she has an artist's eye because Paired is a truly beautiful book from start to finish, with a clear, fresh layout and gorgeous photography.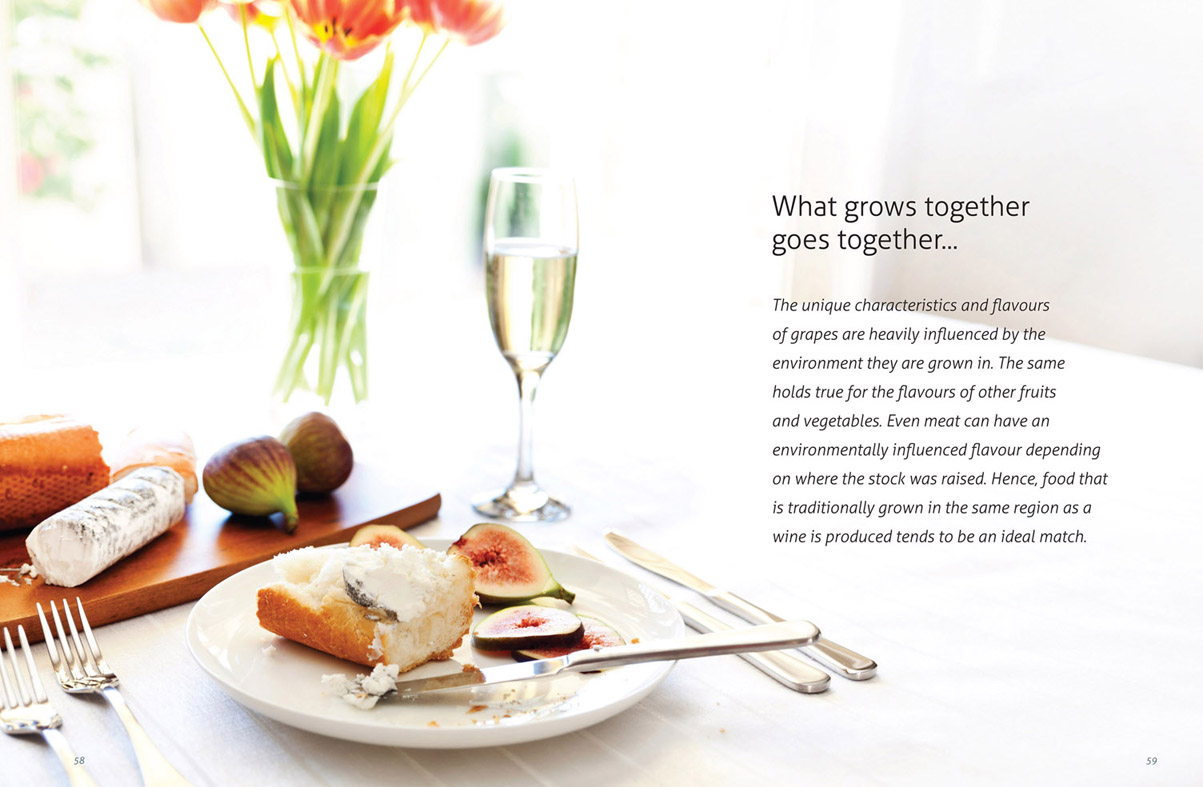 To think that they've gone down the challenging route of self-publishing is amazing. I take my hat off to them for their professionalism and their get up and go. Even more amazingly, this is just the first volume in a planned series. Focusing purely on Champagne and sparkling wine, this first volume includes Cava, Prosecco, Sparkling Rosé and Moscato – all styles of bubbles that Aussies have embraced in a big way. Further volumes on whites and reds are planned.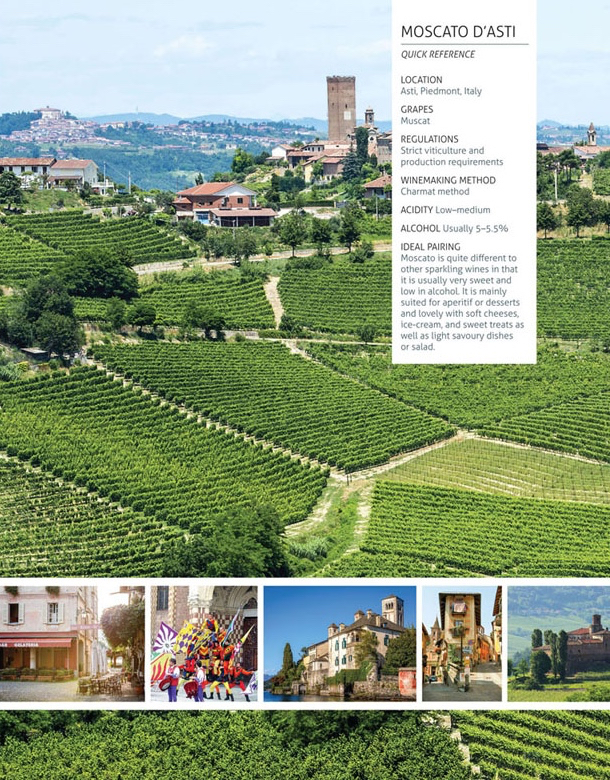 Fran says they were keen to present the art of food and wine pairing in an accessible and friendly way, and I think they have certainly achieved that with Paired volume one. A large chunk of the book is taken up with recipes that reflect not only their Chilean and Irish heritage, but also their collective travel experiences and their adopted Australian home. David adds to each recipe with notes on the pairing and a suggested wine match.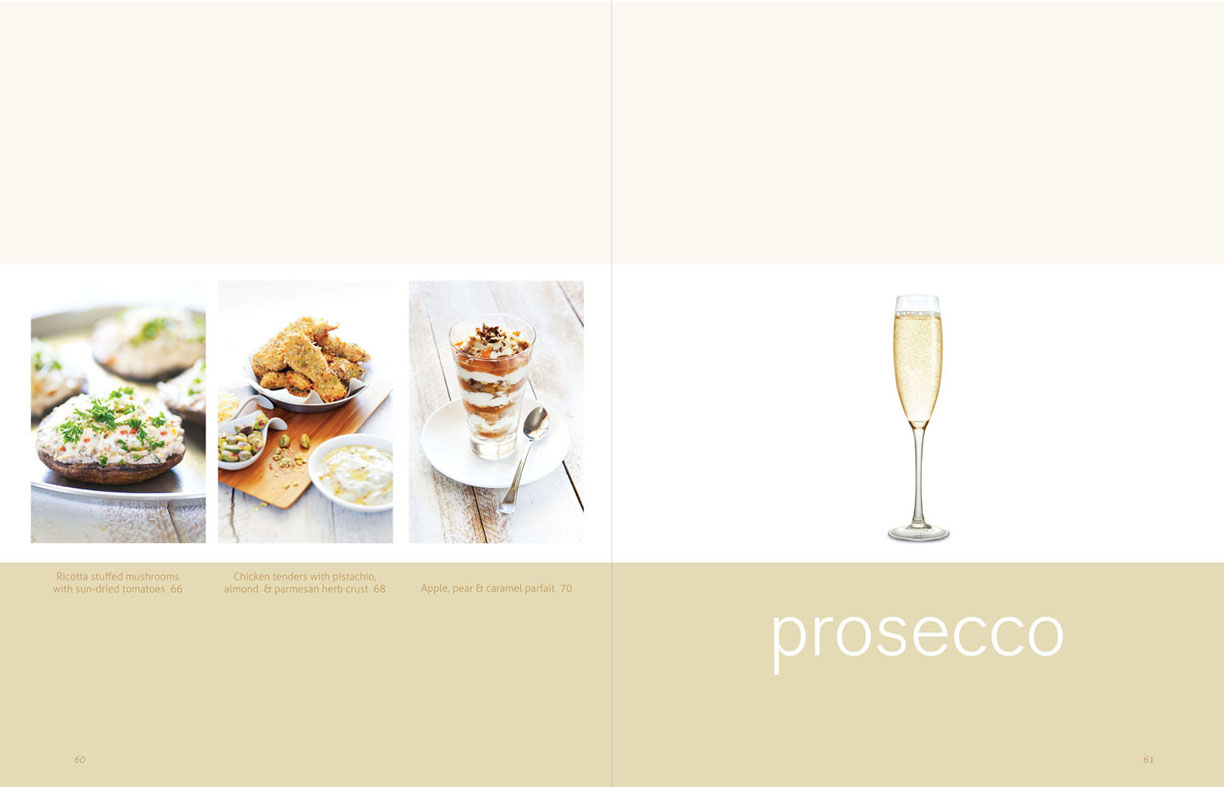 They kindly agreed to share one of the recipes from the book and so I've chosen one that I think is a particularly lovely, refreshing recipe for summer. Watermelon can be tricky to pair with wine, but the versatility of sparkling Rosé is more than a match. The combination of creamy, spicy cheese with the refreshing watermelon and mint, united with the fruity flavour of the sparkling Rosé, is sensational.
Queso fresco, simply meaning "fresh cheese", is a favourite in Spain and many Latin American countries. It is a light, moist, fresh, mild, creamy cheese that can complement everything from salad to savoury dishes. A light creamy fetta can be used as a substitute. Soaking the fetta in water for a short time will reduce the saltiness if you find it too much.
Where to buy the book
Paired: Champagne & Sparkling Wines is available from bookstores around Australia or online at www.amazon.com
It can also be ordered direct from www.paired-media.com and if you use the coupon code freepost15 you'll get free shipping Australia-wide and gift wrapping for Christmas.
With thanks to Fran Flynn and David Stevens-Castro for providing a copy of Paired for review, and for allowing us to use some of the photos from the book.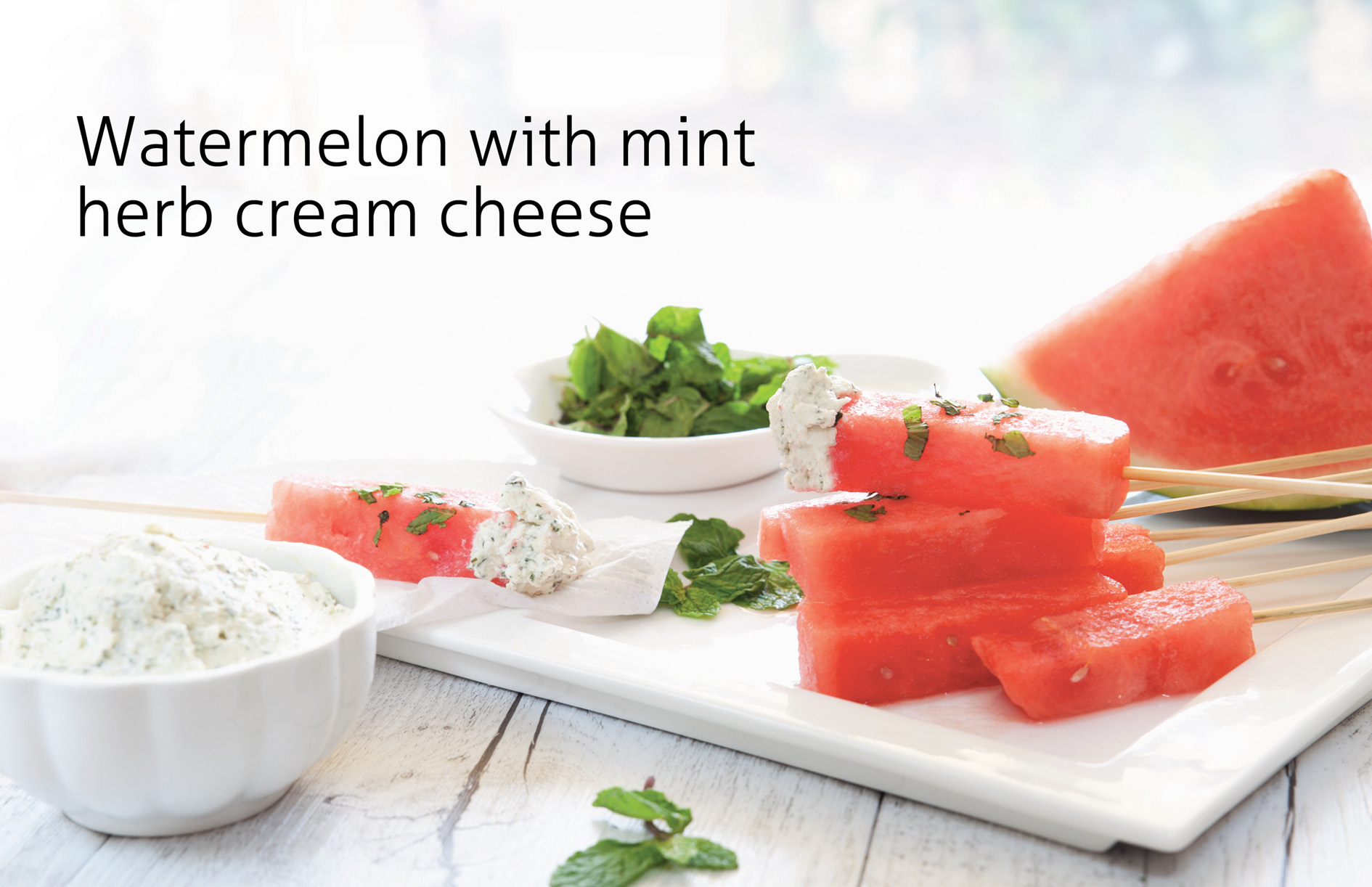 WATERMELON WITH MINT HERB CREAM CHEESE
500g (1lb 2oz) queso fresco or smooth fetta
1 garlic clove, roasted until soft
1 small fresh chilli, seeded and finely diced
1 tablespoon lemon juice
2 tablespoons olive oil
6 tablespoons fresh mint, destemmed and finely chopped
½ watermelon
Use a blending stick or blender to mix the cheese, garlic, chilli, lemon juice, olive oil and mint (reserve some additional mint for serving). Process until smooth.
Serve with dipping sticks of chilled fresh watermelon sprinkled with finely chopped mint. Use a small spoon to smear the watermelon with the dip.