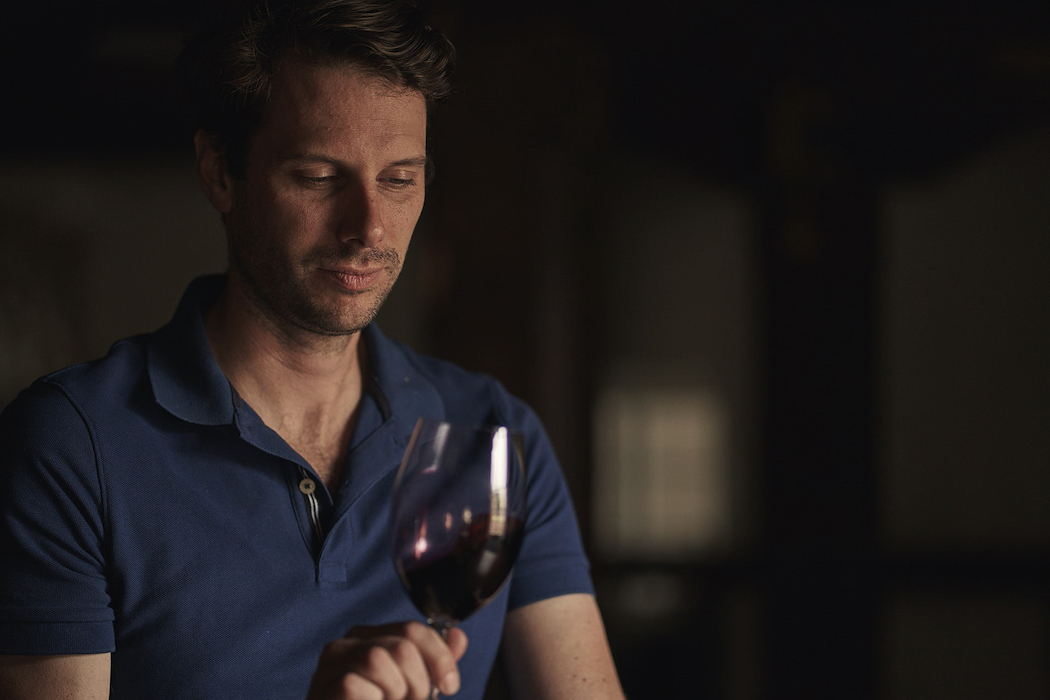 In the 1850s, when Thomas Hardy established Hardys wine company, he sourced his grapes from a number of different South Australian regions. The idea was to blend different components so that he could achieve the same quality year after year. "His philosophy was that the sum had to be better than the parts and that's the same philosophy we carry on," says Hardys senior winemaker, Nic Bowen. "It's (all about) making wine to a style and a quality level."
So sure is Hardys about reaching the consistency and quality it aspires to for each and every bottle, it is offering a money-back guarantee until the end of November. All you have to do is go online at www. hardysmoneyback.com, show proof of purchase and say why you're not satisfied with the wine you've purchased, and the company promises to refund the money.
As well as encouraging customers to buy a wine they might not have tried before, Hardys is hoping the money-back guarantee will enable customers to appreciate the company's long heritage of fine winemaking.
"It's about providing certainty for consumers that the bottle you buy is going to be fantastic quality, great value for money, and that's backed by a really deep history of fine winemaking," says Nic.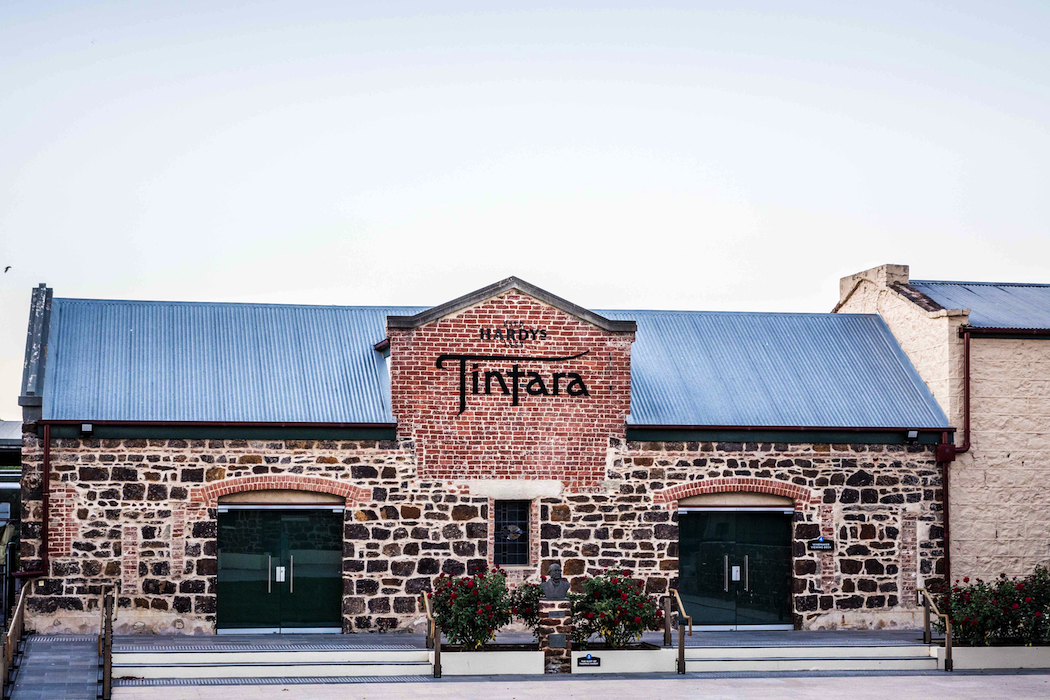 The guarantee is part of Hardys' Certainty campaign that kicked off with a global rebrand earlier this year. As part of the campaign, it introduced new packaging designed to communicate the company's rich heritage. Every label features its easily recognized black and gold logo and crest, and there is a consistent premium look across the range.
"Approachability while having a depth of fruit quality is something we really pride ourselves on," Nic said in a tasting conducted via Zoom from his McLaren Vale base. He's super-confident that – "because they're so good" – no-one will be returning the four wines we're featuring here:
Hardys HRB 2020 Clare Valley/Tasmania Riesling, $35
Although you'll sometimes see wines blended from regions within a state, you don't often see blends from across states, which makes the HRB range quite unusual. "We have the luxury of having some fantastic vineyards all over the country and working with some people who are really passionate and in tune with their fruit, and we're lucky enough to steal their wines and put it together and come up with these fantastic combinations," says Nic.
This 2020 Riesling blends the fine lemon/lime and mineral tightness of fruit from South Australia's Clare Valley with the expressive florals and fresh feijoa-like flavours of Tasmania. The result is a beautifully balanced wine with lifted citrus fruit tones, a little bit of spice and a nice hint of minerality and acid structure that draws you in for the next juicy sip. In short, it's a lovely summer wine to enjoy on the back deck.
With a little bit of texture on the back palate, Nic says this wine will age for a while. "I had a look at the 2016s recently and they were looking quite smart. They had a hint of development but still that lovely lime core. A wine of power but still super approachable."
Riesling is one of those varieties that "transmits where it's grown fantastically well" and Nic likes the way the slate character of Watervale (Clare Valley) is a foil to the richer Tasmanian tropical fruit/apple spectrum. "We have tried Eden Valley, Western Australia and Adelaide Hills in these mixes but it's never jelled as well as Tassie and Clare Valley."
Never say never, however. "I will always look (at other regions)," says Nic. "I love tasting wines on the bench. Blending is a core competency at Hardys."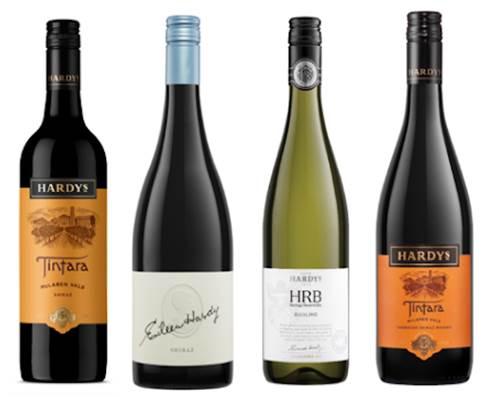 Hardys Tintara 2018 McLaren Vale Grenache Shiraz Mataro, $28
Another wine to enjoy on the back deck is this GSM blend – always a favourite blend with us here at Food Wine Travel. Sourced from an array of McLaren Vale vineyards, it's a blend of 45% Grenache, 45% Shiraz and around 10% Mataro, and reflects what Nic describes as a "really cracking year in McLaren Vale". It's a lighter, quaffing style of dry red but nevertheless with complexity and interest­; savoury, earthy characters and quite spicy on the nose. It has lots of red cherry notes and is very vibrant for a 3-year old red. The judges clearly think highly of it as it has been doing well on the show circuit.
Made at the historic Tintara winery, the original home of the Hardys brand and a wonderful red winemaking facility with open fermenters and century-old basket presses, this GSM has soft tannins and subtle, balanced oak. Nic says that for this and the Tintara Shiraz, they aim to "'not get too bogged down in the complexities of oak selection" and instead, "allow the fruit to speak".
Hardys Tintara 2017 McLaren Vale Shiraz, $28
The Shiraz is certainly speaking to me, and when I hear that it goes through the old basket presses, I understand why. "That gives us a really lovely soft extraction," says Nic. "It gets a touch of new French oak, about 5%, but most will have a spell in old neutral oak to retain the fresh fruit flavours and aromatics."
Dark purple with a crimson hue, the Shiraz has soft tannins but plenty of depth with lovely dark plum/chocolate notes and a touch of licorice. It's a real tapestry of McLaren Vale, sourced from Hardys own vineyards throughout the region, as well as from other fantastic growers, each of which brings a different character.
I'm super-impressed that Hardys would go to the trouble of using these precious old basket presses on a $28 wine, but Nic says they've got three such presses and they're used for all wine that goes through the premium cellar. "If you've got it, flaunt it," he says.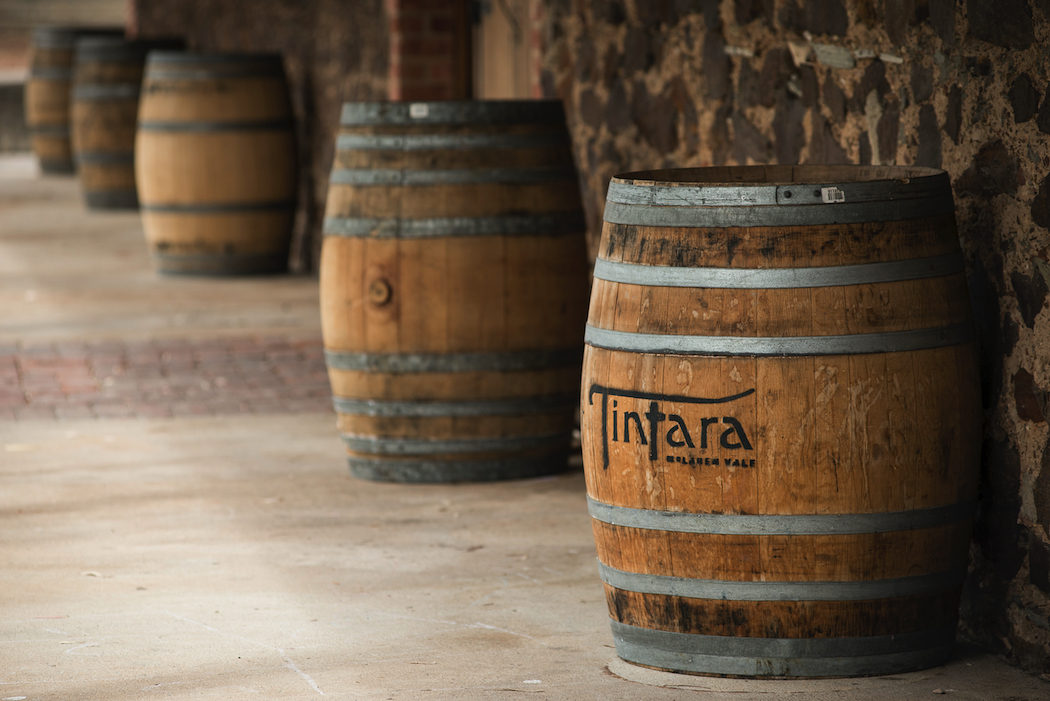 Hardys Eileen Hardy 2016 Shiraz, $154
Eileen Hardy is the company's flagship range. There's a Chardonnay as well but we're looking at the Shiraz, from what Nic describes as a "real corker of a vintage (which reached) that lovely balance point where the vines are producing some really fantastic fruit and quite a lot of it as well. (Former winemaker) Paul Carpenter, a pretty hard critic, has hailed this as one of the best vintages of the last 20 years."
The wine is a blend of fruit from Hardys' own vineyard at Upper Tintara and a vineyard at McLaren Flat that has been supplying the company for generations. "The Upper Tintara vineyard produces this really rich plum fruit with a really lovely violet tone. The vineyard has quite a lot of ironstone and I do think you get quite a lot of graphite minerality through this wine," Nic says. "The patch at McLaren Flat … is where you really get that great power, chocolate, almost coffee ground on the back palate."
Although stylish and elegant, the wine is powerful, deep and brooding with lovely aromatics and notes of spice, violet, plum, chocolate and cherry. "It's got beautiful length and texture as well. I don't know if this is going to the patio; it might have to go under the bed for a little while."
Tintara is the beating heart of Hardys
Made in small quantities and handled "super-gently" using the basket presses and Burgundian barrels, Eileen Hardy is the top Shiraz they can get their hands on in any given year. "I'm happy to say it's almost always been McLaren Vale. Tintara is the beating heart of Hardy's. For the style we're making, McLaren Vale is just perfect."
Nic says Tintara is a great winemaking space where there are always a couple of trials under way. "We've had some cracking results of late and hopefully we'll have a few more in the future to back up those certainty claims we're making with our marketing. We very much stand behind our wines. We're very proud of the wines we make. This is a fantastically beautiful site with a great history and then intertwined with all of this modern high-quality winemaking equipment we have some old stuff as well, like the baskets. It's a real meld of two worlds."
These four new releases are available now in major retailers and select independent stores nationally.
More information: www.hardyswines.com
Details of the Money Back Guarantee: www.hardysmoneyback.com