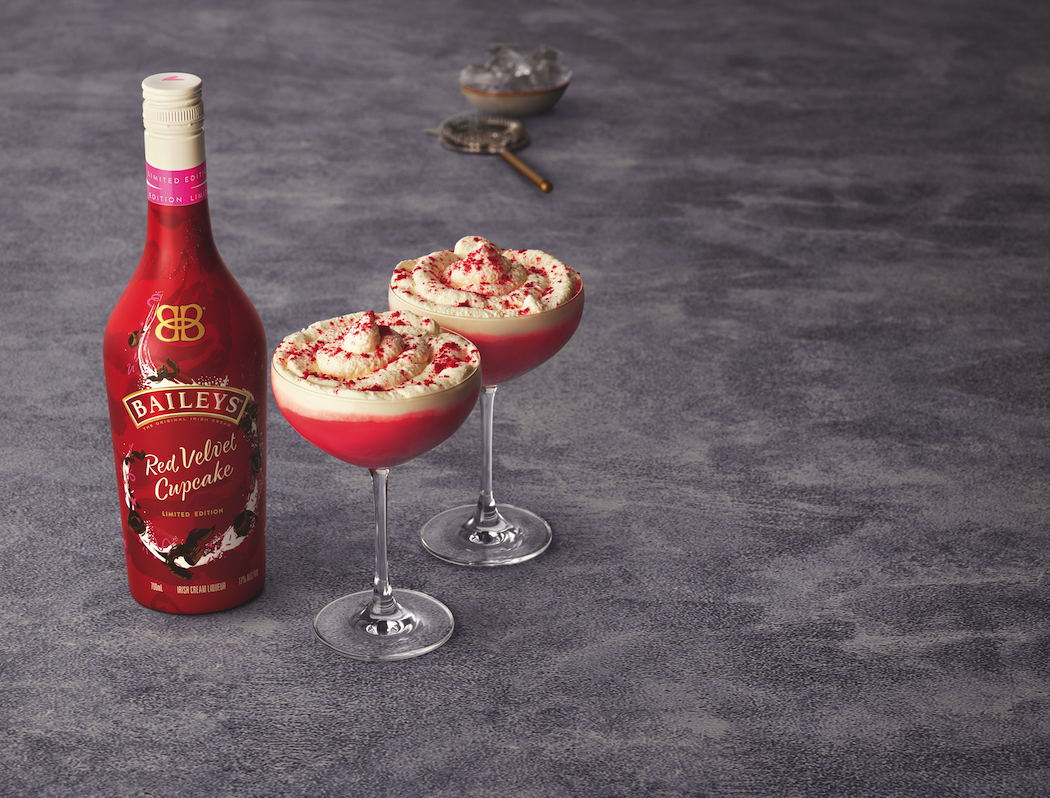 New in Australia, Baileys Red Velvet Cupcake could be the most decadent drink you enjoy over the coming festive season. This indulgent blend of light, fluffy red velvet cupcakes and Baileys Original Cream (17% ABV) will be available for a limited time only.
Enjoy over ice or create a Red Velvet Martini by mixing 50ml of Baileys Red Velvet Cupcake with 25ml of vodka in an ice-filled shaker. Shake with ice, pour into a martini glass and top with whipped cream for added decadence.
Available from liquor stores nationwide, RRP $35.99.