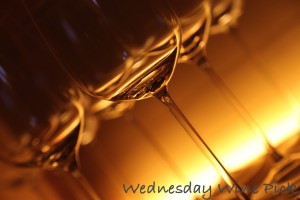 Robert Stein 2014 Riesling, $35
You wouldn't readily associate Mudgee with Riesling but Robert Stein Vineyard is attracting a lot of attention with this impressive number. The Riesling vines on the property have an interesting provenance: John Stein arrived in Australia in 1838 with cuttings that were planted at Macarthur's Camden vineyards. Cuttings were taken from there to the Clare Valley, returning to NSW when the Steins planted them in Mudgee. Winemaker Jacob Stein's love of Riesling blossomed while he was working vintages in Germany and he has brought all that expertise to perfecting this lovely drop. It's dry but not bone dry, with a little bit of residual sugar balancing the acidity, and fresh green apple and lime notes. We enjoyed it with fresh prawns and a creamy coconut and chilli dipping sauce. Keep an eye out for the Reserve Riesling from the same vintage; it will be released early next year.
Footnote: Robert Stein now has a restaurant on site, Pipeclay Pumphouse, run by Jacob's sister Lara and her husband Andy Crestani. I haven't dined there but apparently it's fast gaining a reputation for its regional dishes using free-range meat and homegrown vegetables and herbs.