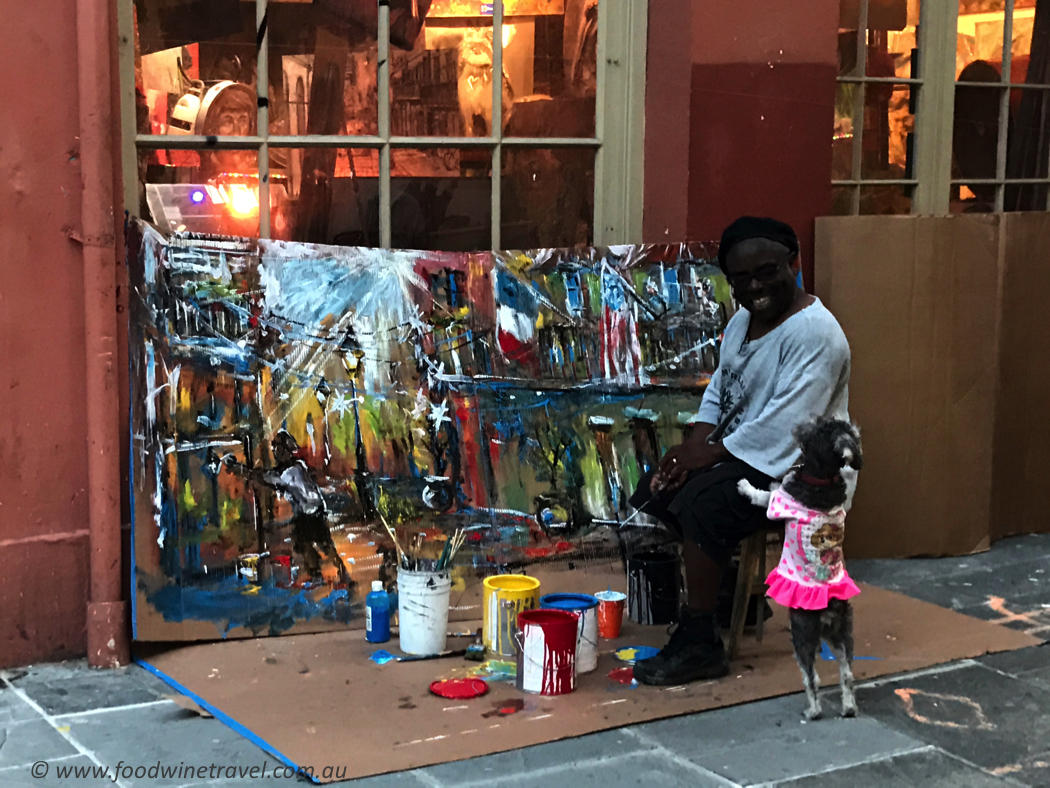 We strolled along Conti Street in the French Quarter of New Orleans, drawn towards the sound of some cool music echoing from the band playing near the corner of Royal Street. Suddenly, blocking our path was a small dog with a hand-written sign hanging from her neck, with the words: "buy sum art".
My first thought was, 'this dog can't spell', but, realising that dogs are not renowned for either their spelling or their art, I noticed that she was actually touting for a guy around the corner of the alley painting a street scene on an opened-out cardboard box surrounded by tins of brightly coloured paint.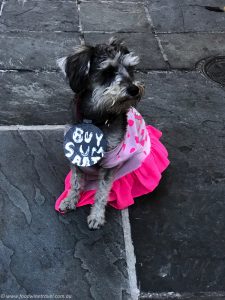 The artist was Adrian Fulton and we were outside his Fine Art Gallery, an enticing confusion of work in progress and pictures in various mediums and on various surfaces depicting mainly the vibrant life of N'awlins. It's hard to tell who has more life – his art or Adrian himself.
He wasn't born in New Orleans but it's the perfect place for this free-spirited soul whose expression in art is as expansive, inclusive and colourful as his conversation.
Adrian reckons that there's nowhere else in America that he could live or would want to live: "I couldn't survive anywhere else and they wouldn't want me anyway."
Adrian is up for a chat and is only too willing to tell you his story and his philosophy on life. He didn't always work as an artist, but always drew or painted, even when stuck in jobs where toeing the corporate line never sat too well with him, especially with his tendency to point out the obvious and the right thing to do.
But Adrian was always an artist at heart and his eternal optimism meant that it was inevitable that he would eventually open a gallery in N'awlins. That optimism shines through his happy friendly spirit. He loves to paint in the rain and in electrical storms, "joining forces with his own antagonism".   The result is art that is just different from traditional forms. His art, he says, "reflects good things". He has turned some of the devastation from Cyclone Katrina into a medium for that art, painting on the glass from smashed windows and other pieces of wreckage.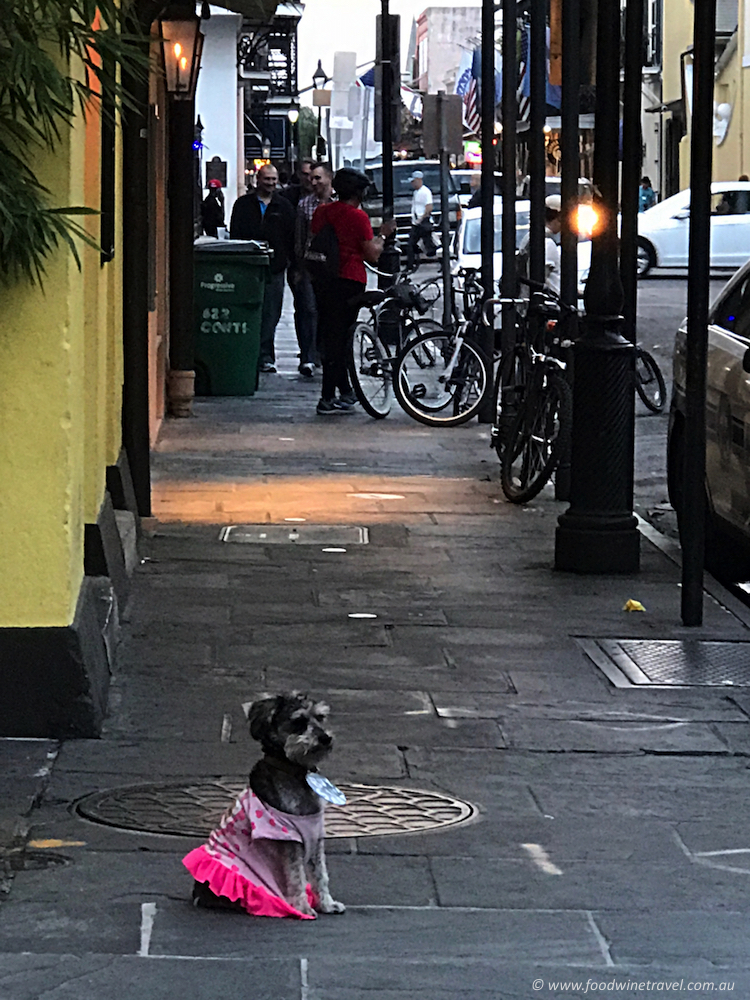 If you happen to be 'way down yonder in New Orleans', you simply must stop at 618 Conti Street, meet one of N'awlins true characters, get a shot of optimism and maybe even, buy sum art.
If you go:
Adrian Fulton's Fine Art Gallery
618 Conti St, New Orleans, LA 70130, USA
+1 337-658-3274
Adrian's website