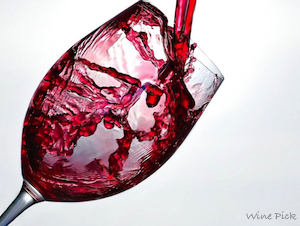 Sweet & Soft Fruity Red, $5.50
There's not a lot of information to be gleaned from the label of this wine – all we know is it's an Australian red wine with 11% alcohol. There's nothing about varieties, vintage or region, although we know from the marketing that it's south-eastern Australia (as we'd expect). What we do know is that it's exactly as the label says, a 'sweet & soft fruity red', full of juicy strawberry and raspberry flavours, with the lightest of tannins.
The label says it is for those who like their reds with a light, sweet touch and if that's you, you'll enjoy quaffing on this wine. We drank it slightly chilled with Thai food – it worked well with the sweetness offset by the spiciness of the dishes. Available only from Liquorland, First Choice and Vintage Cellars stores, it's about as light on the hip pocket as you can get.