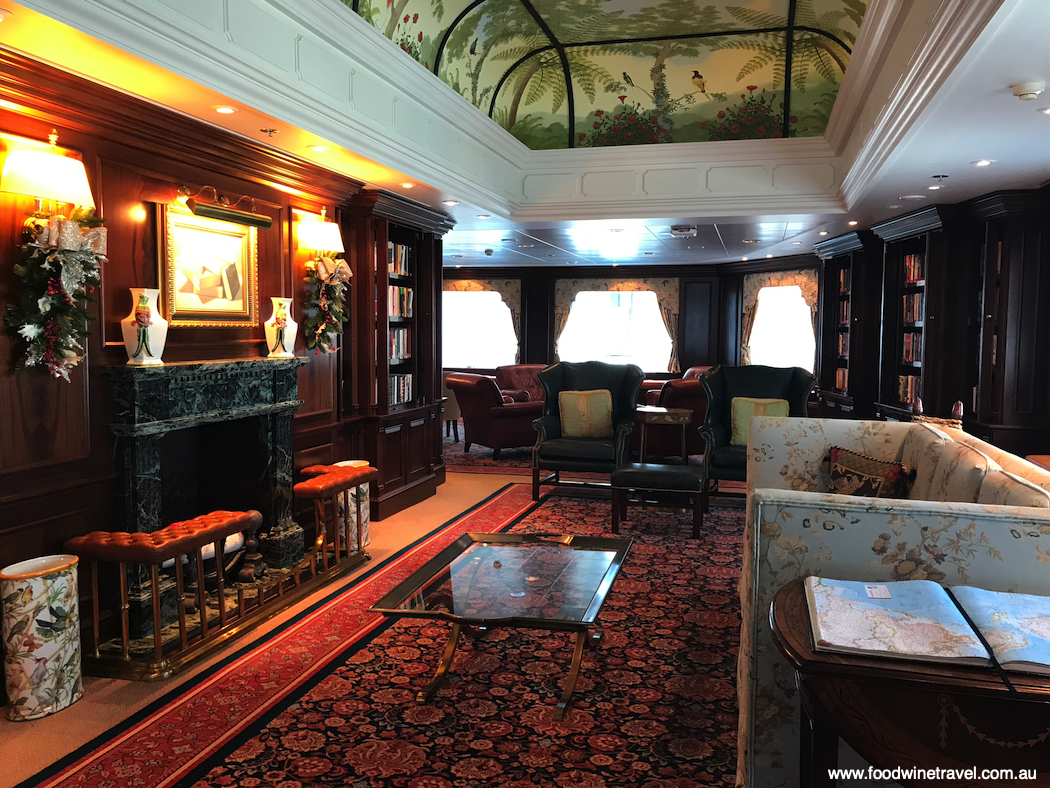 When Oceania Cruises' Regatta was given a complete makeover late last year, one thing remained the same and that was the on-board library. So loved is the library with its frescoed conservatory-style ceiling, polished timber bookshelves and classical furnishings that there would have been a mutiny on board if the library had changed. Regatta is the flagship of the Oceania Cruises fleet and is relatively small as far as modern-day cruise ships go, with just over 680 passengers.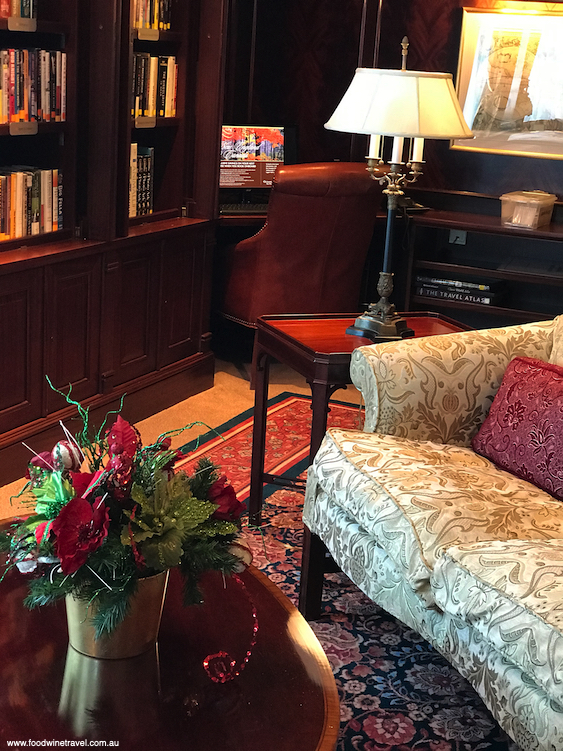 That a cruise ship at all, let alone one this size, has a library of more than 2,000 books and periodicals makes my heart sing. And as we noticed on the walk-through ship inspection we did when Regatta called into the port of Brisbane early in December, the books span a vast range of genres, from travel and destination-specific guidebooks to best-selling mysteries and classic literature, all beautifully arranged according to subject.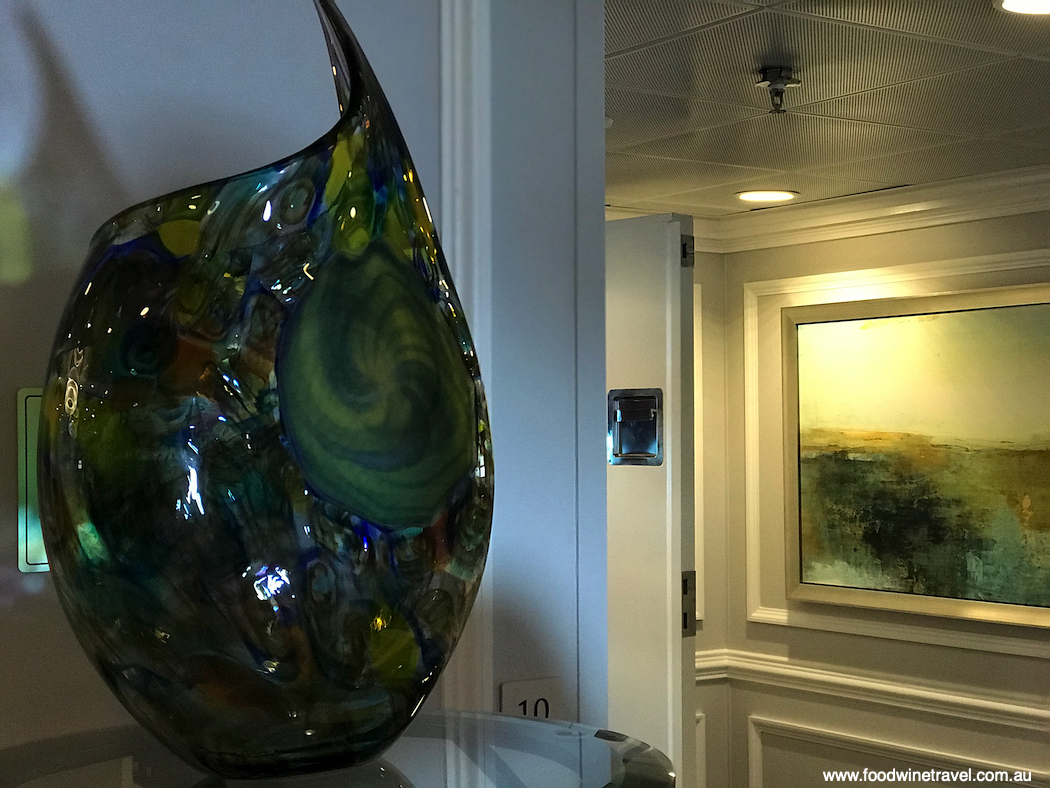 The library is not the only feature that points to Regatta's luxury feel and quiet elegance. There are also the chandeliers, Riedel crystal and custom-designed Versace china in the Grand Dining Room, the daily afternoon tea with classical string quartet, the Bulgari amenities in the staterooms, the bespoke extra virgin olive oil served in Toscana, and the elegant lounges and bars (including the dark and brooding Martinis).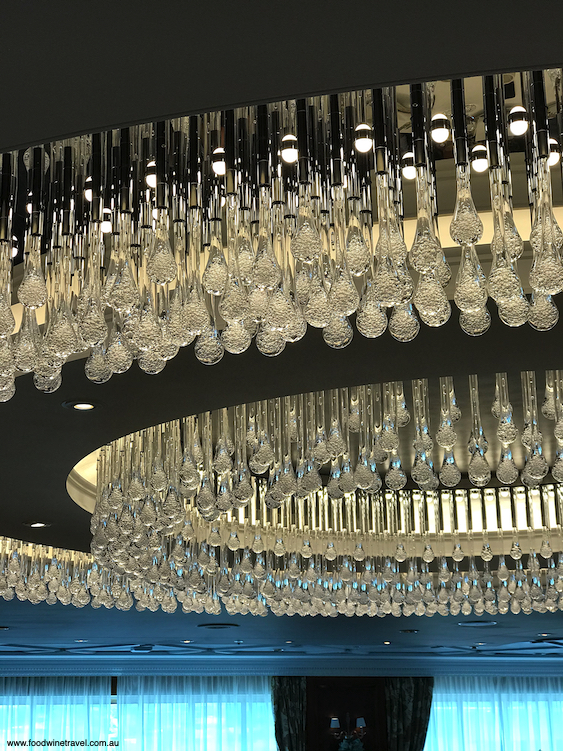 Sleek and stylish, Regatta features four open-seating restaurants, each one very different from the other, and all included in the fare at no extra charge. It also has a world-class fitness centre and spa, eight lounges and bars, a casino, and 342 lavish suites and staterooms, nearly 70% of which have private verandas.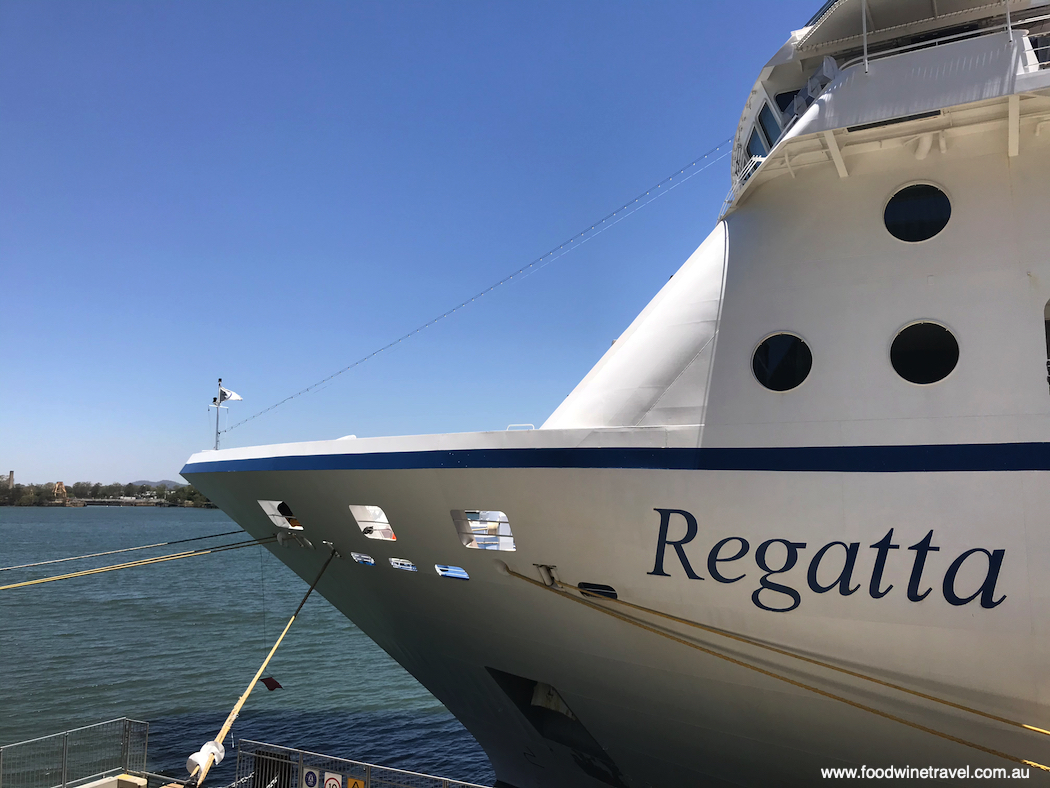 Almost every square metre (with the exception of the library!) was redesigned and reimagined before the ship came out of drydock in September. The suites and staterooms are lighter and brighter, with stone and polished wood finishes, and nuanced shades of sea and sky. The softer colour palette of sea and sky tones has carried through to the public spaces in new fabrics, furnishings and light fittings. All suites and staterooms have been fitted with new state-of-the-art technology including interactive TV systems and USB ports.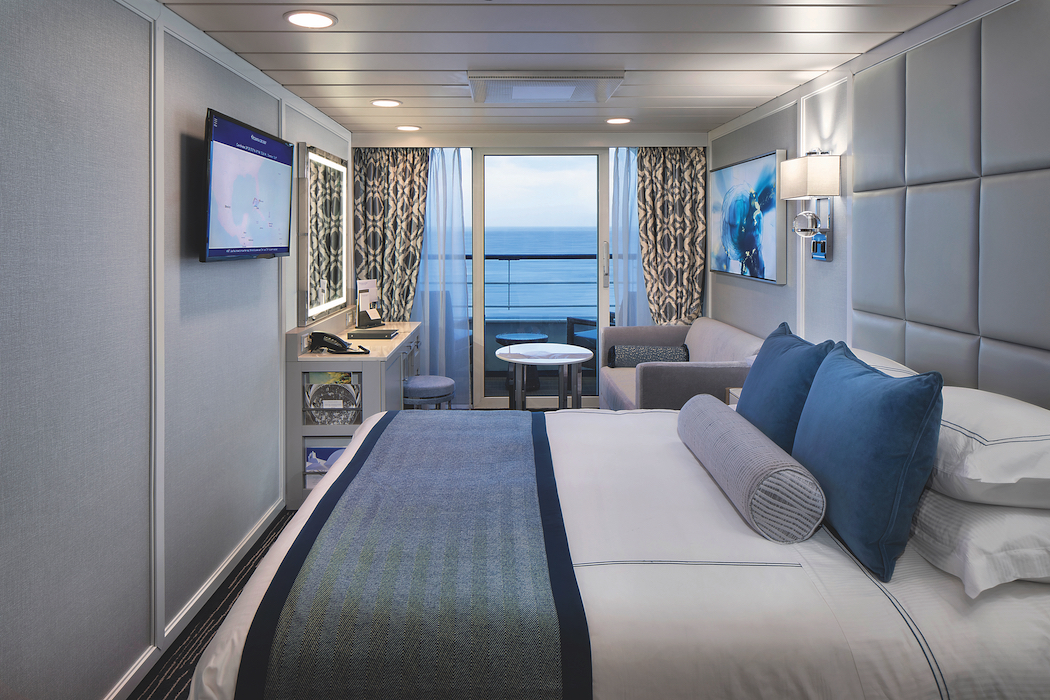 The transformation is all part of a major project called OceaniaNEXT, encompassing the most comprehensive suite of product and guest service enhancements that the brand has ever undertaken. It was kickstarted in 2018 with a USD$100 million investment to completely transform Oceania Cruises' four most intimate 684-guest R-class vessels.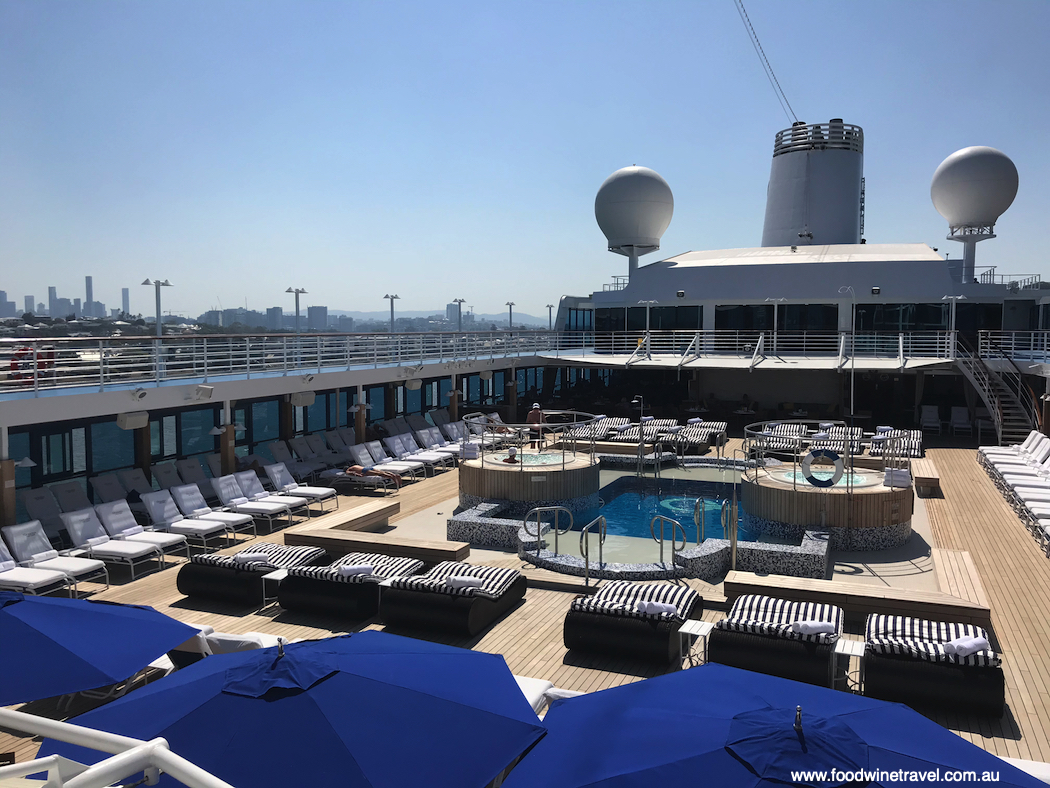 Insignia and Sirena have already been done, while Nautica will follow in June 2020. We inspected Insignia when it docked in Brisbane in March and were struck then too by its elegance and charm. All the Oceania ships are culinary-focused, and we have enjoyed superb lunches on both Regatta and Insignia. French-born chef, Jacques Pépin, is the cruise line's Executive Culinary Director.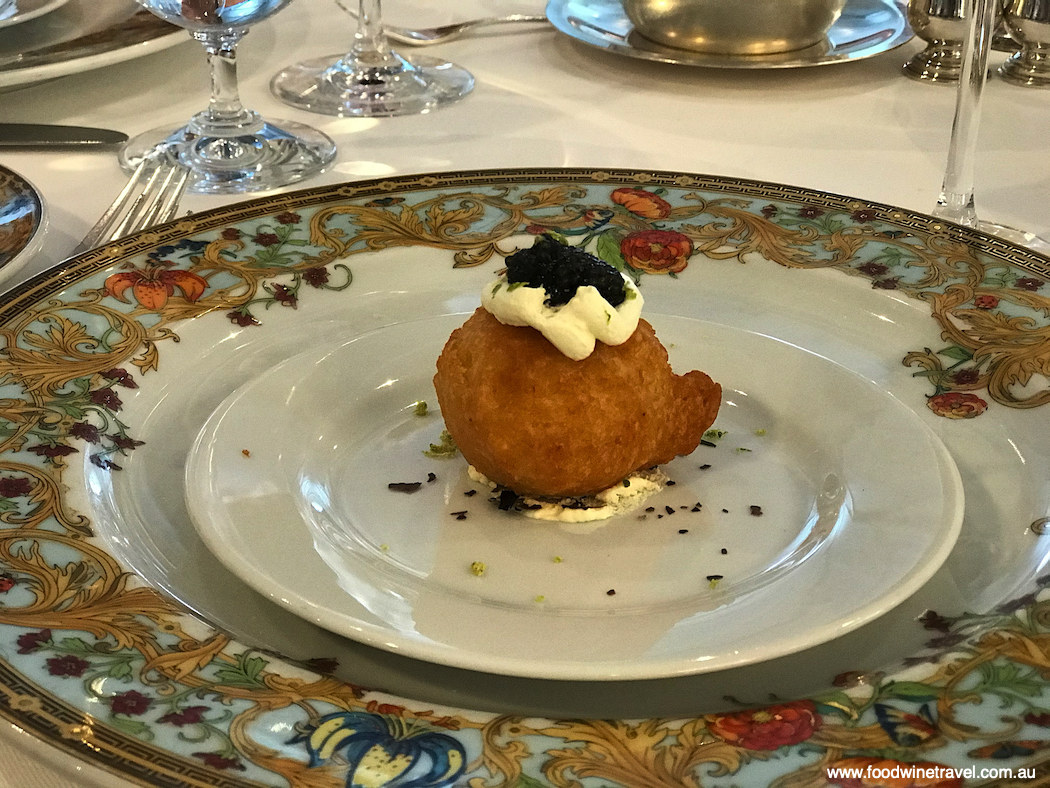 Our lunch on board Regatta began with Potato fritters topped with Sevruga caviar and vodka-lime cream, followed by ravioli filled with Maine lobster and complemented with basil foam. Next came Parmesan-crusted beef tenderloin with truffled semolina gnocchi and, finally, 'Charlotte Cecile' dessert made with Valrhona chocolate and vanilla lady fingers. The Grand Dining Room is a truly sumptuous setting with a magnificent chandelier and plush furnishings befitting such a fine restaurant.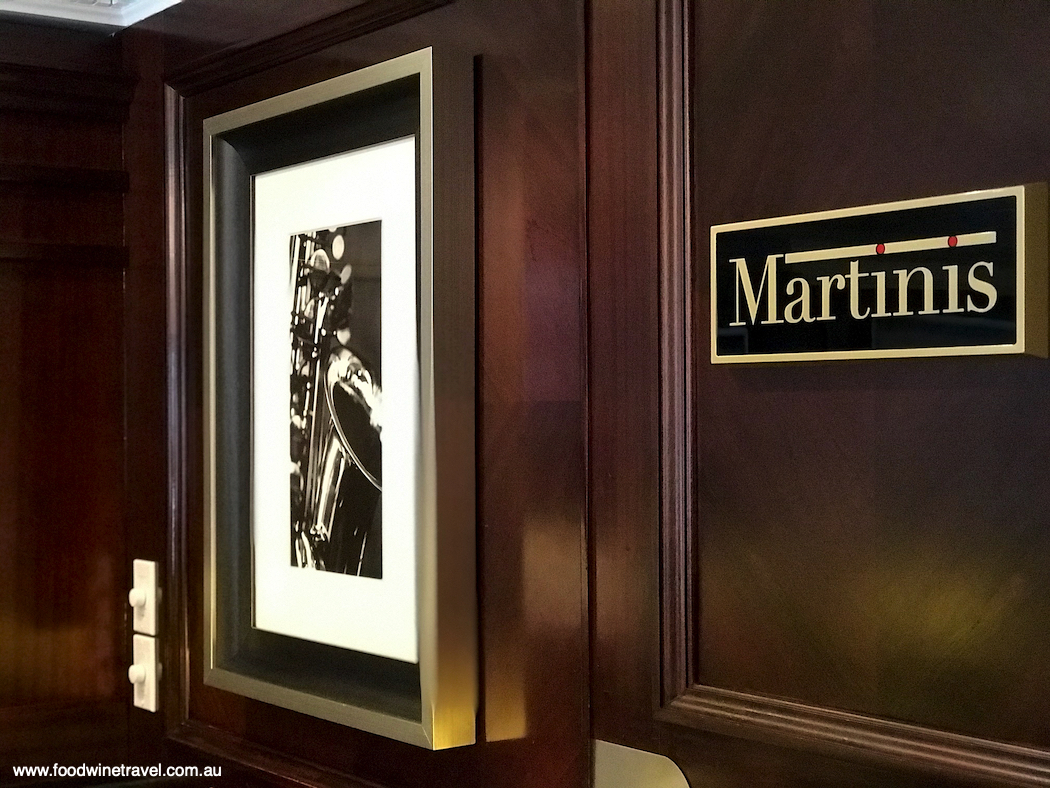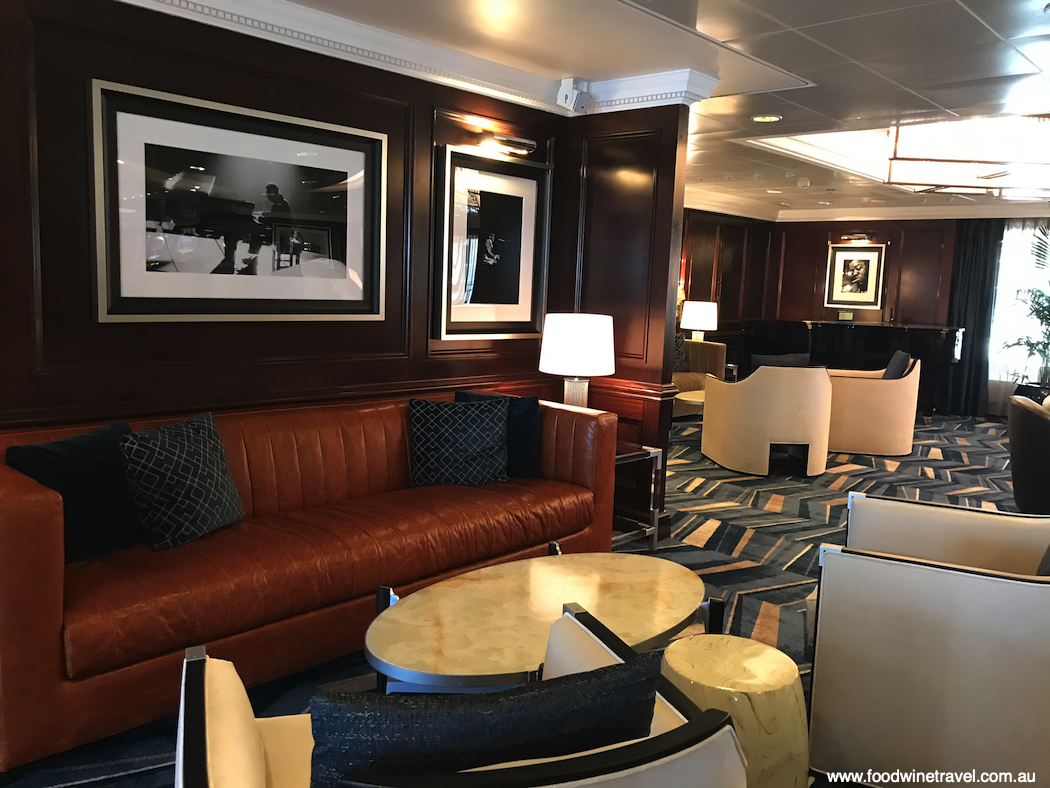 As well as being culinary-focused, Oceania Cruises is a destination-focused line visiting more than 450 ports across Europe, Alaska, Asia, Africa, Australia, New Zealand, New England-Canada, Bermuda, the Caribbean, Panama Canal, Tahiti and the South Pacific. There are even some epic 180-day Around the World Voyages.
Australasia has grown to become Oceania's second largest global market, and Regatta is sailing a variety of itineraries in Australia, New Zealand and the South Pacific during the current season, before repositioning to Alaska for the 2020 northern summer.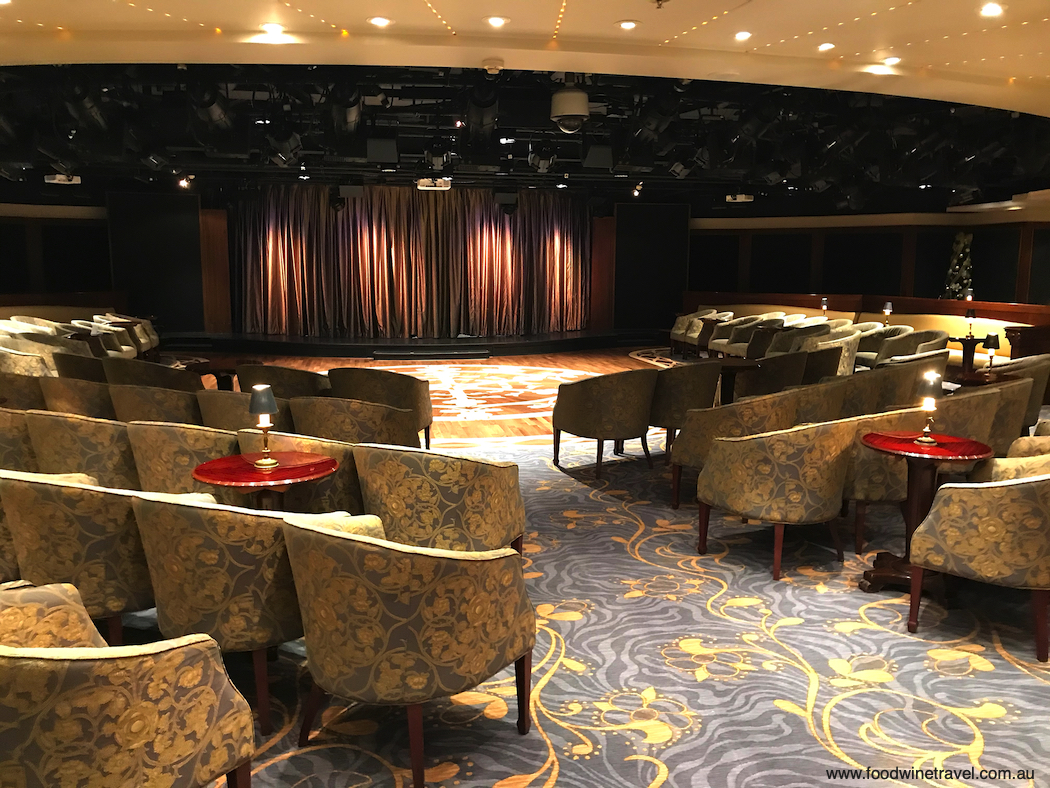 More information: Oceania Cruises on 1300 355 200 (AU), 0800 625 691 (NZ), www.oceaniacruises.com or contact your travel agent.
Christine and Maurie had lunch on board Regatta as guests of Oceania Cruises.
If you liked this story, you might also be interested in our story on the rejuvenation of Oceania Cruises' Insignia, which we ran earlier this year.