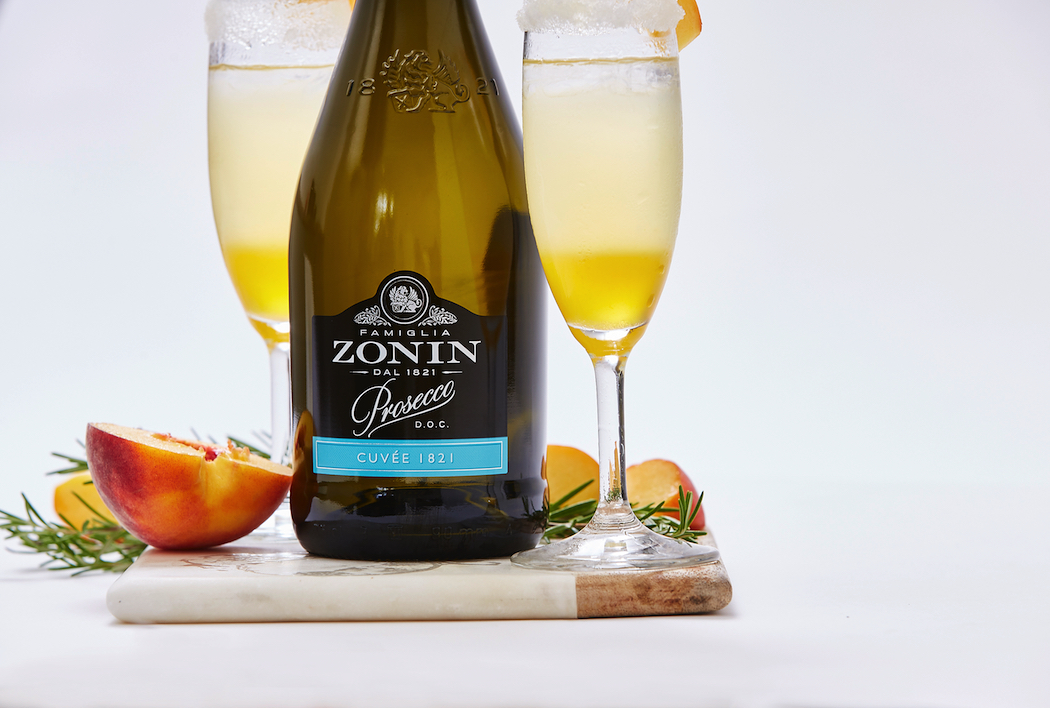 Australians are in love with Prosecco, no doubt about it. It's becoming more and more popular by the minute, perhaps because its style – a light dry sparkling wine with lower alcohol – is so in tune with our climate. Easy-drinking yet sophisticated, Prosecco is at once food-friendly and the perfect aperitif, a refreshing pick-me-up and a celebration drink.
In Italy it is made from the Glera grape, which comes from the Veneto region in the country's north east. The bubbles are created using the 'Charmat' process, which, unlike Champagne, involves creating bubbles en masse. The bubbles are lighter than those in Champagne. The process has remained largely unchanged since early Roman times.
Italy's biggest exporter of Prosecco
Zonin is Italy's biggest exporter of Prosecco. The family has been producing it since 1821 and in a nod to the brand's heritage, its ornate new packaging retains the lion from the Zonin family crest. The new design has a teal blue and platinum silver muselet (that's the bit that goes over the cork, for those who didn't know). It's a really good-looking bottle that has quickly found favour with Aussies, according to company vice-president, Francesco Zonin.
Available in Australia from Dan Murphy's and BWS for around $14, Zonin Prosecco Cuvée 1821 is crisp and dry, with subtle nutty and floral aromas, and green apple and citrus notes. It's light and versatile, perfect for drinking as is, and even better as a key ingredient in cocktails.
We love it in this Grilled Peach and Prosecco Cocktail and I think you'll love it too.
GRILLED PEACH AND PROSECCO COCKTAIL
(Makes 2 cocktails)
For the cocktails:
2 grilled peaches**
75ml rosemary syrup*
1 bottle of Prosecco
Sprig of rosemary, to garnish
For the rosemary syrup:
240ml water
240g caster sugar
2 to 3 sprigs of rosemary
*For the rosemary simple syrup:
In a small saucepan over medium heat, combine sugar and water. Add rosemary, cook for about 7 minutes while stirring occasionally, and remove from heat once sugar has completely dissolved. Strain into airtight container and allow to cool before using.
**For the grilled peaches:
Heat grill to high. Cut peaches in half and remove stones. Lightly brush cut sides of peaches with oil of choice. Place peaches on baking tray, cut side up, and grill for a couple of minutes. Once grilled, add peaches to food processor and puree until smooth. Strain juice and refrigerate until completely chilled. You should have about 180ml juice.
For the cocktail:
Add rosemary syrup to peach juice, to taste. Add about 120ml of the rosemary-infused juice to a tall glass filled with ice and top with Prosecco. Garnish with sprig of rosemary, to serve.
Image supplied by UMM Communications and used with their permission.