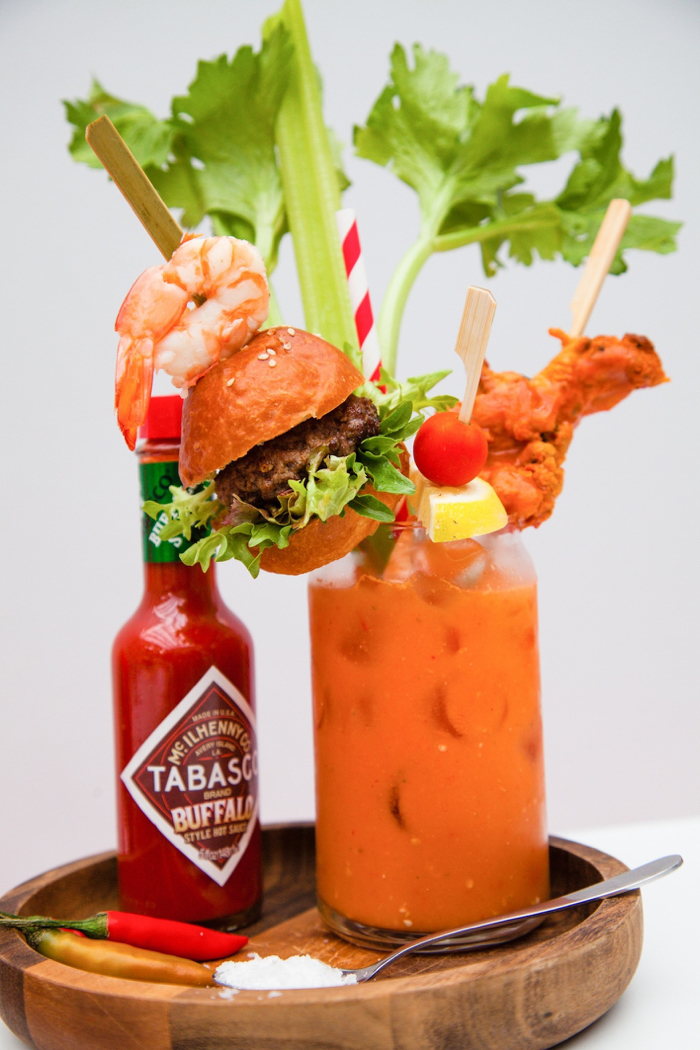 "I have to try a Caesar," my friend exclaims as she orders at our local pub in Vancouver. Her husband, a very talented musician, gears up for his set on stage. "What's a Caesar?" I ask. I'm told it's like a Bloody Mary, but made with a base of Clamato juice. Clamato juice is a mix of tomato and clam juice.
In North America you will find Caesars all over the place, and many restaurants like to compete for the most elaborate accompaniments. Burgers, wings, fries, pickles, salad – if you can eat it, someone will throw it on top of a Caesar.
Two years on, I'm sitting at Bloody Mary's on Victoria Street in Darlinghurst, the undisputed champion of pre-noon acceptable drinking, and I'm the one explaining this Caesar concept.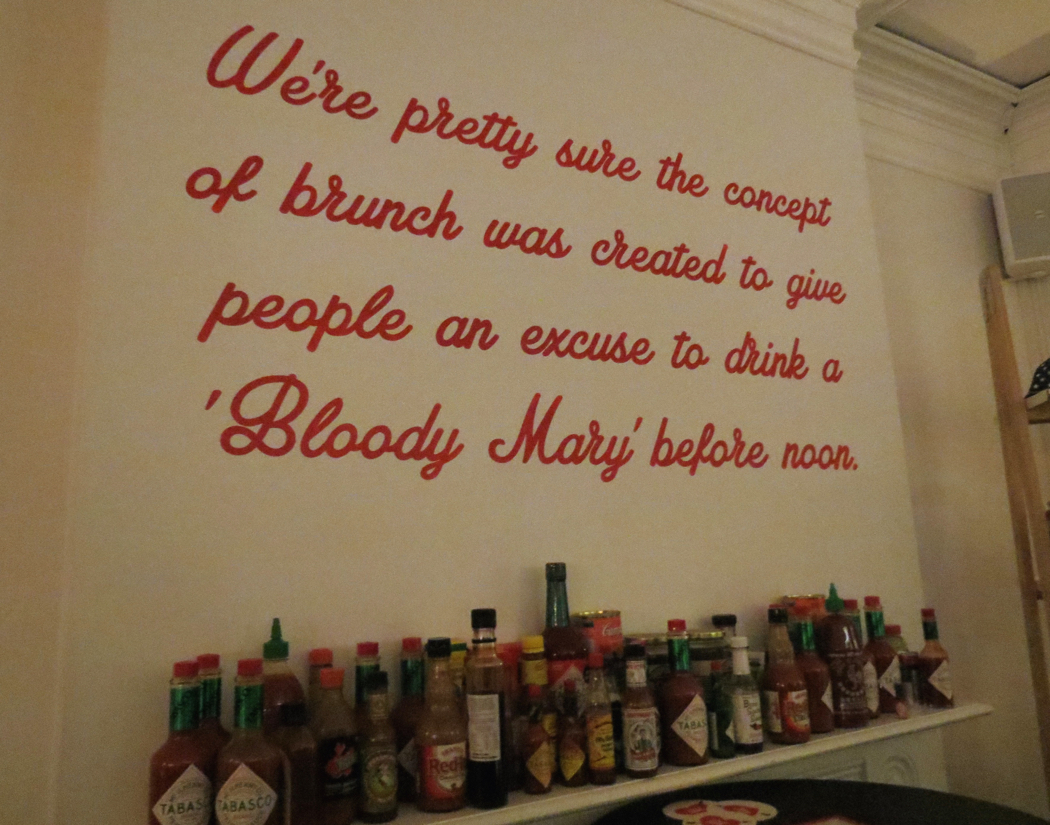 This playful venue has turned this drink on its head, with its own twists on the classic. Variations include the Bloody Pirate with Pampero Dark Rum, the Bloody Caesar with Clamato juice, cos lettuce, shrimp and bacon, a DIY option and to top it off, a Bloody Mary oyster shot. All with fresh tomato made in house daily.
My chilli-infused vodka, Bloody Hell, comes with a slider, prawn, fresh lemon, chicken wing and a big ol' celery stick on top.
The venue is the brainchild of Cinta Rockey, who admits she is Bloody Mary obsessed. "I started experimenting by making my own tomato juice, with months spent tweaking the recipe in my home kitchen." She also has a real flair for décor, evident from the leafy courtyard out the back right through to the pavement signage.
As well as 10 Bloody Mary variations, there's a great cocktail menu with favourites such as There's Something About Mary (gin, strawberries, mint, cucumber and lime; $16) and Kandi-Kayne (lychee, raspberry and lemonade, rimmed with hundreds and thousands; $18).
With all this drinking you're probably going to want to eat something. There's a yummy cheeseburger with the option to double up (I say go ahead!).
Oh yeah, and they serve this guy.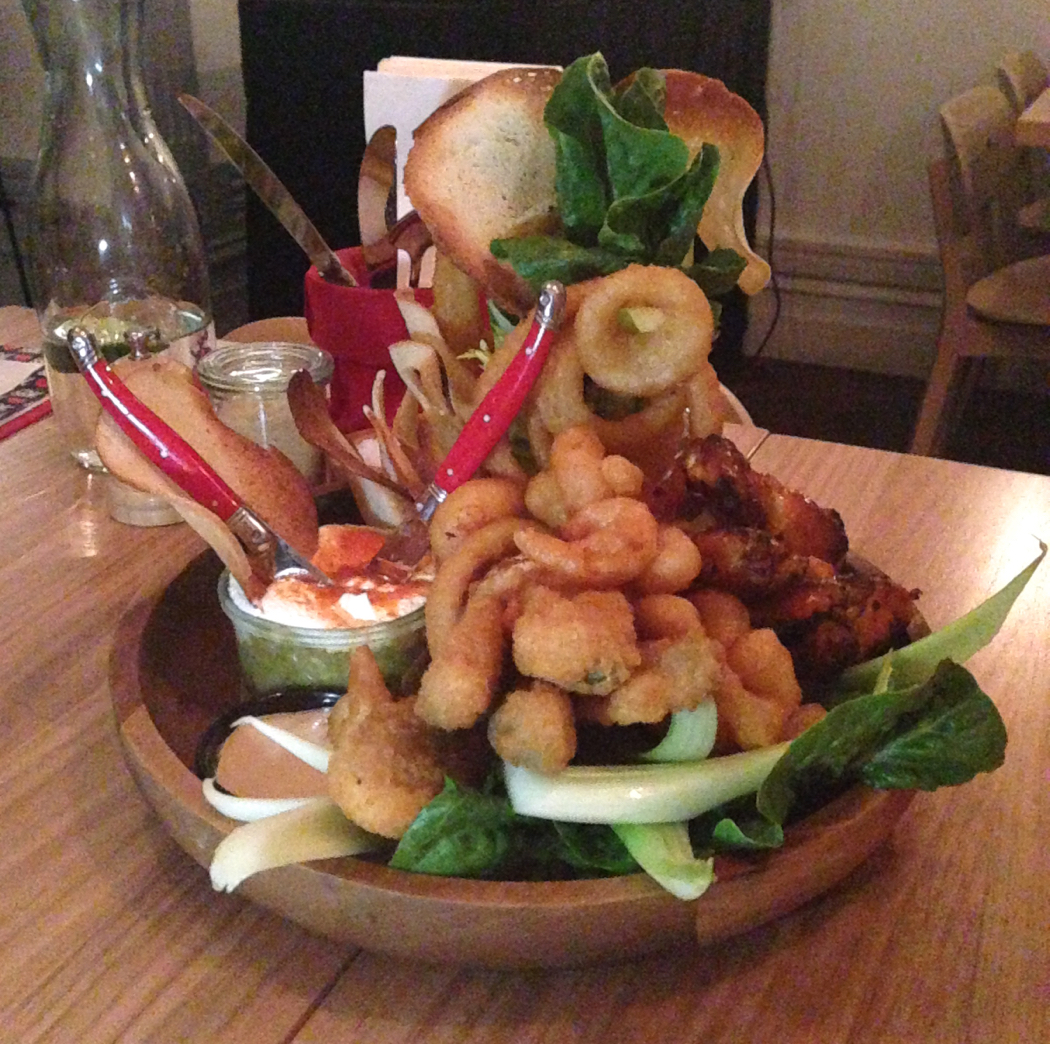 The Heart Attack: an assortment of treats including guacamole with bagel chips (made by Brooklyn Bagels), jalapeno poppers (my favourite), prawns and onion rings. Served hot and ready, perfect for up to three people to dive into. And if that isn't enough, we have to try the truffle and parmesan fries. Can you blame me?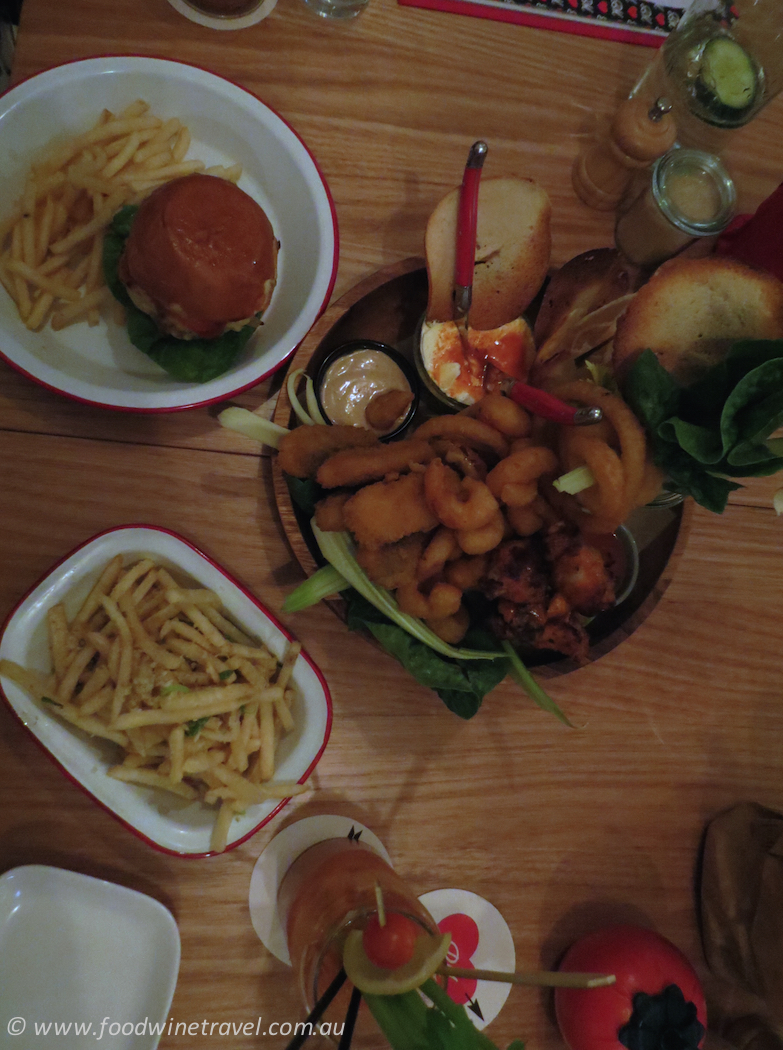 On weekends, there's a breakfast and brunch menu, the perfect accompaniment to your Italiano Bloody Mary with Ketel One Vodka. Open for breakfast, lunch and dinner seven days a week, Bloody Mary's has its full cocktail list available around the clock.
If you're into American-style food and you enjoy a drink even before your eyes have adjusted to daylight, then this is your place. There's even a DJ on Sundays. Could this be my new local? Quite possibly. It's bloody good.
Fact File:
Bloody Mary's
332 Victoria Street
Darlinghurst NSW Australia
+61 2 9360 5568
www.bloodymaryssydney.com.au