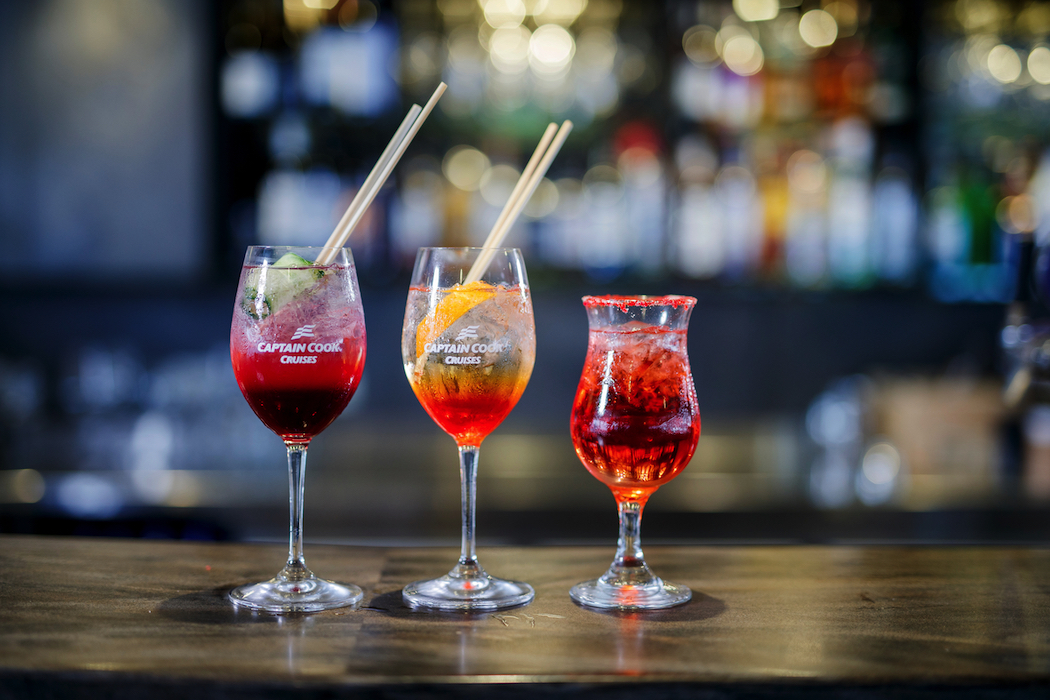 Captain Cook Cruises has taken its most popular Gold Lunches from 2019 and put together a fantastic program for 2020 showcasing fine Australian food, wine and other beverages. The cruises are on the company's flagship vessel, MV Sydney 2000, with a mix of Thursday, Friday and Sunday departures.
Tyrrells, Vasse Felix and Brokenwood are among the renowned wineries whose wines will be featured, along with prestige suppliers such as Andrews Meat (the company behind Tajima Wagyu Beef brand) and M&G Seafoods (whose portfolio includes Huon Aquaculture and Humpty Doo Barramundi).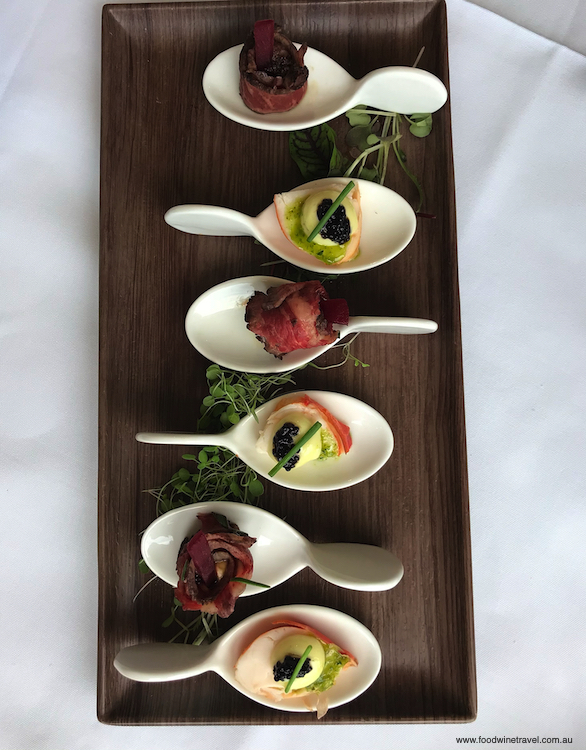 Earlier this year, we were fortunate to experience the first Gold Lunch of the 2019 season, Ocean Fizz, which featured seafood dishes with Tyrrell's wines. We were hugely impressed then and were very impressed once again at this month's launch of the 2020 series.
This latest one, Paddock & Claw, was a celebration of beef and shellfish. Once again it was beautifully presented. They do it so well, right down to white tablecloths, quality crockery and stemware, attentive service and generous pours. And what about that view? Sadly, the smoke haze was thick and depressing this time around, but normally you'd be looking on it as one of the world's most beautiful harbours.
With the cruise departing from King St Wharf at noon and returning at 3.30pm, there's plenty of time to settle back and enjoy the meal at your leisure.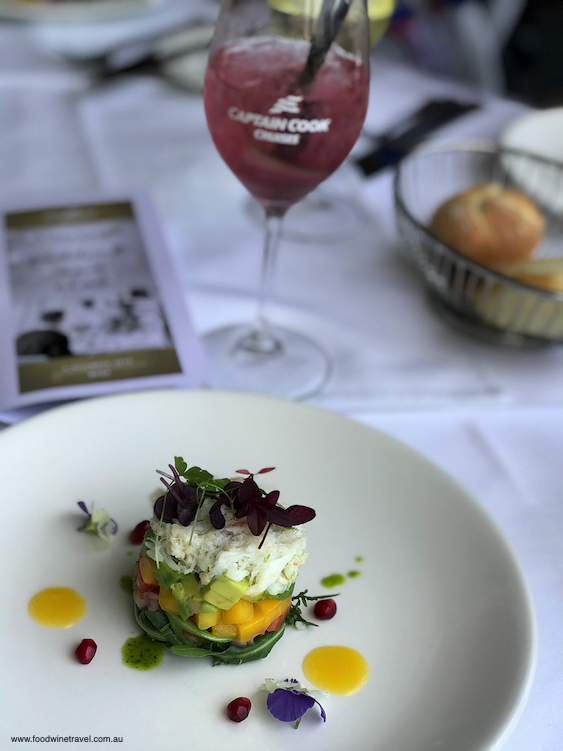 Our Paddock & Claw lunch kicked off with cocktails featuring flavours from French producer, Monin. The toughest bit was choosing which cocktail to have. In the end, we settled on Mojitos but we could have gone for a Nor Easter Martini (cherry blossom, gin, sparkling wine); Summer Squeeze Bellini (Prosecco & peach purée); or Skin Deep (citrus, watermelon, butterfly flowers, pink cranberries, vodka).
There's a lot of food to get through on these cruises, with a set menu of six courses in all. Paddock & Claw started with Wagyu beef and lobster roulade canapés, an appetiser 'tower' of crab, mango and avocado (which we also had at the Ocean Fizz lunch) and a seafood entrée of prawns, bugs and crab.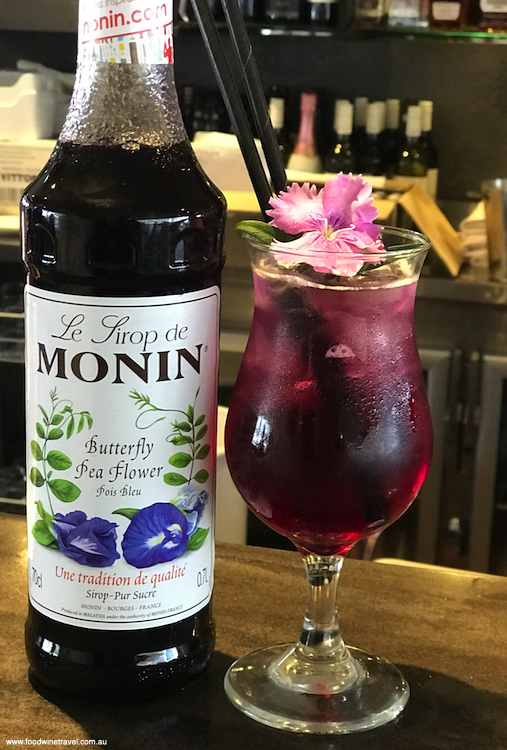 This was followed by a Champagne sorbet palate cleanser, a beautifully cooked 400g T-bone with roast vegetables, and a dessert of apple raisin crumble with vanilla ice cream. Monin brings a mixer to Australia made from butterfly pea, the bright purple flower that makes food and drinks go an attractive shade of lavender/purple. This was poured in a dessert cocktail served with the apple crumble.
We enjoyed a variety of wines with the dishes but the next Paddock & Claw lunch on March 20 will feature Vasse Felix wines (what a treat!). Other upcoming lunches include:
Harbour Spice: Asian favourites with ales and wine, Sunday 23 February 2020.
Paddock & Claw: Beef and shellfish with cocktails and wine, 7 August 2020.
Aqua Fizz: Seafood and sparkling wines, Sunday 5 April, Sunday 13 September, Thursday 3 December 2020.
Cut Above: Beef and wine, Friday 1 May, Friday 16 October 2020.
Vino Botte: Rustic Italian food with wine, Sunday 28 June, Sunday 15 November 2020.
Don't Miss The Boat:
2020 Gold Lunch Series cruises depart 12 noon from King St Wharf No.1, returning at 3.30pm. The all-inclusive lunches are priced at $169 per person but there is an 'Early Bird' special for $129 which we think is remarkably good value.
More information, bookings and menus: www.captaincook.com.au
Tel: +61 2 9206 1111
With thanks to Captain Cook Cruises for hosting us at the launch.