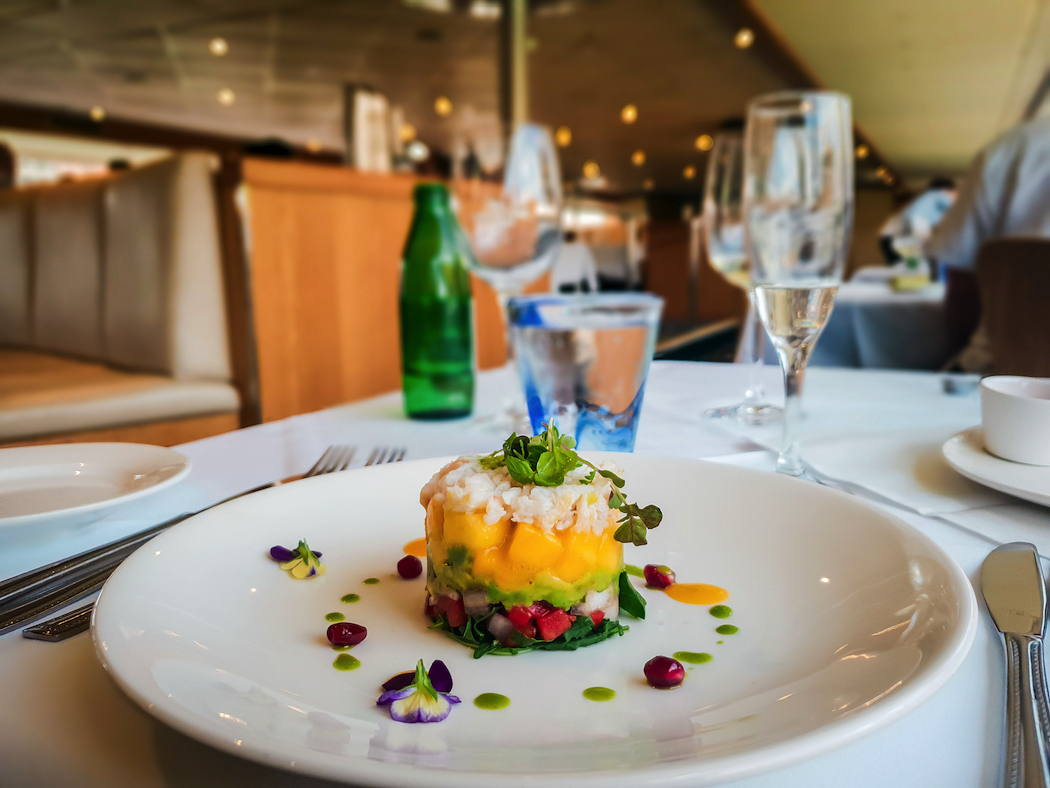 There can be only one thing better than cruising Sydney Harbour and that's cruising the harbour while dining on superb Australian food and wine. Captain Cook Cruises has a range of options for experiencing the harbour but for those who want to really do it in style, its Gold Lunch cruises are a treat.
The company ran a few Gold Lunch cruises last year, and they were such a success that it has put forward a program of nine special cruises for this year, right through until October.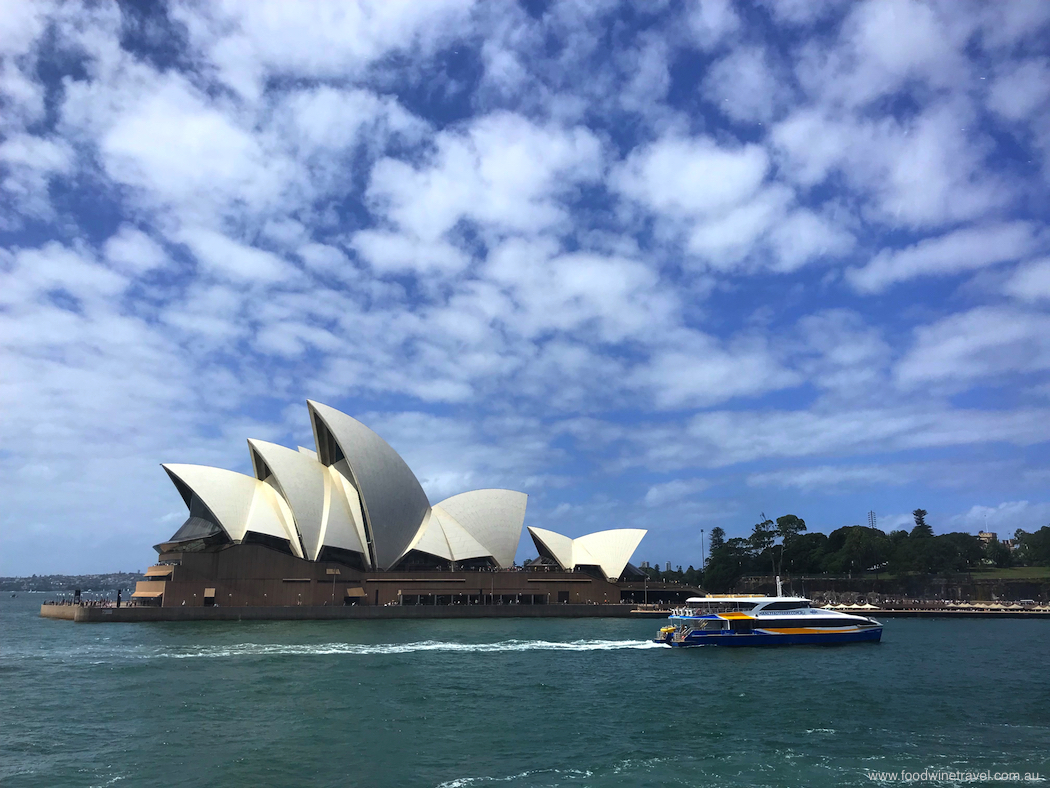 We were privileged to experience the first one for this year, which was called Ocean Fizz and featured a sumptuous array of seafood dishes paired with fine Tyrrell's wines.
Another Gold Lunch cruise will be held this Sunday, headlined Pink Gin, in which the tables will be turned, with it being a mostly vegetarian menu with a single main course option for non-vegetarians. A gin aperitif will also be included.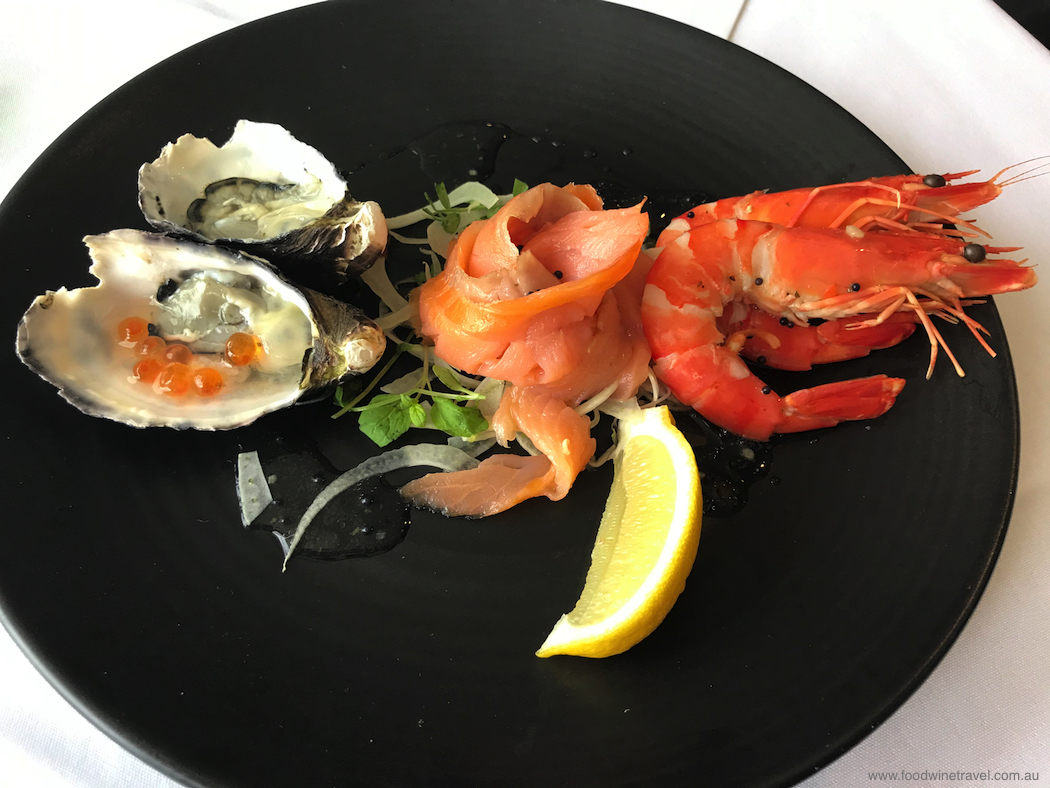 The Gold Lunch cruises are held on board Captain Cook Cruises' flagship vessel, MV Sydney 2000, which has three dining decks catering for different dining styles. As Gold Lunch guests, we were shown to the top deck, where we were seated next to a window at a table beautifully set with white tablecloth and fine glassware.
Special mention must be made of the wait staff, who were exceptionally friendly and professional. This wasn't just for our benefit as a number of fellow guests readily commented on how much the warmth of the crew enhanced their experience. The ever-obliging crew even sang Happy Birthday to one table.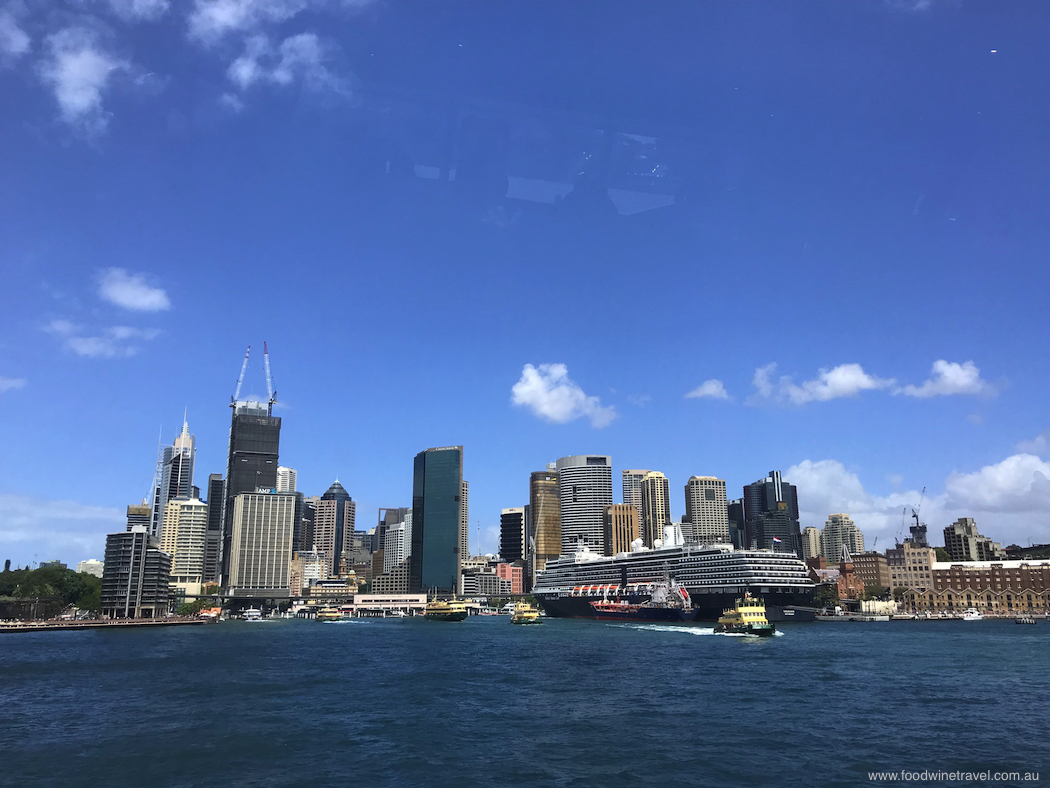 Not surprisingly, we loved the harbour views, which always bring back fond memories for my other half who grew up, as he puts it, in the glare of Luna Park and the shadow of the Harbour Bridge. It's a view that people never tire of – the same guests who had been praising the crew thought the view was worth every cent of the not inconsiderable cost of the Gold Lunch cruise – this despite the fact that they lived in Sydney and may well have been blasé about it.
Our 6-course lunch began with appetizers, including rice paper rolls and dainty arancini balls, which we enjoyed with Tyrrell's non-vintage Chardonnay Pinot Noir Brut, light, fresh and generously fruity.
Finest food and wine producers
Next came an eye-catching tower of mango, avocado and crab meat, decorated with pomegranate and pretty little flowers, served with Tyrrell's 2013 Stevens Hunter Semillon. This is a flagship variety for Tyrrell's and the Hunter Valley, and although much under-rated by Australian consumers, its soft, citrusy flavours go perfectly with seafood.
The Gold Lunch cruises are designed to showcase Australia's finest food and wine producers, and the outstanding seafood for our lunch was supplied by M & G Seafood, a leading processor, wholesaler and distributor on the eastern seaboard.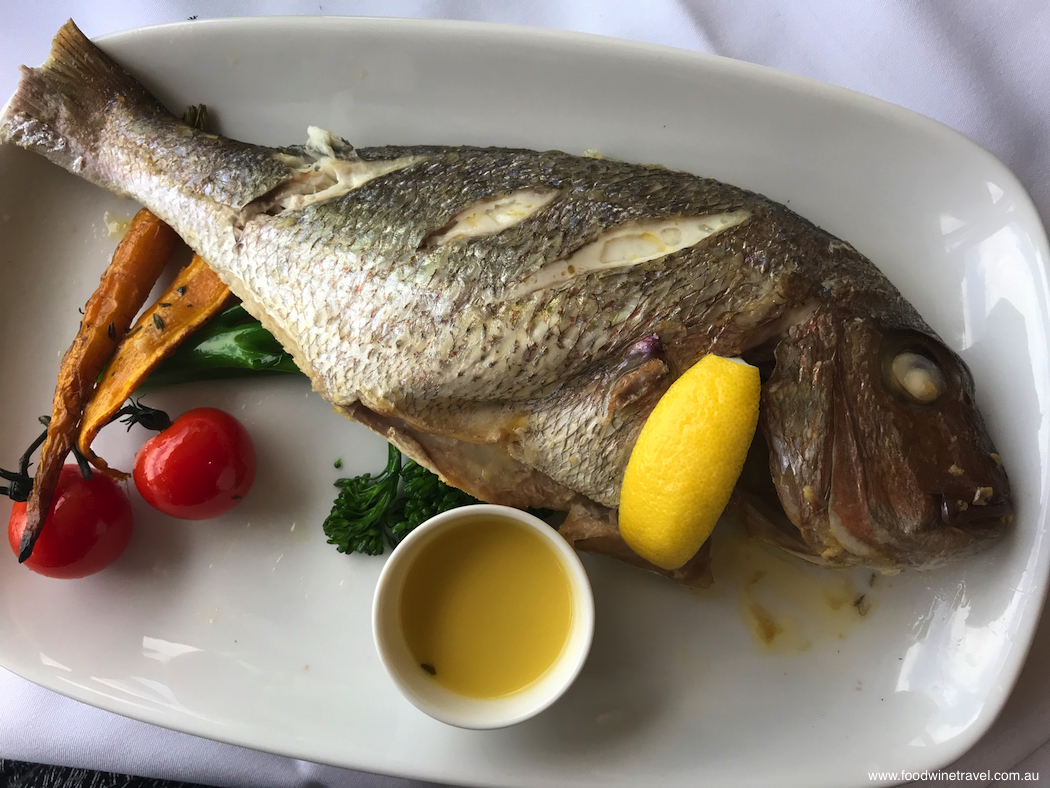 M & G's operations manager, Kevin Kalaizis, told us the spanner crab was from Queensland's Hervey Bay – this is a product I am totally in love with, especially when the flesh is removed from the shell for me! It's such beautiful, sweet flesh but I always find it such a fiddle to remove crabmeat from the shell.
As we cleansed our palates with delicious Champagne sorbet before moving on to an assortment of cold seafood served with a black caviar dressing, Kevin told how M & G Seafoods was the creation of two young Greek guys, Mark and George, who got together in 1969 and in the years since, have become a major distributor in the Sydney market.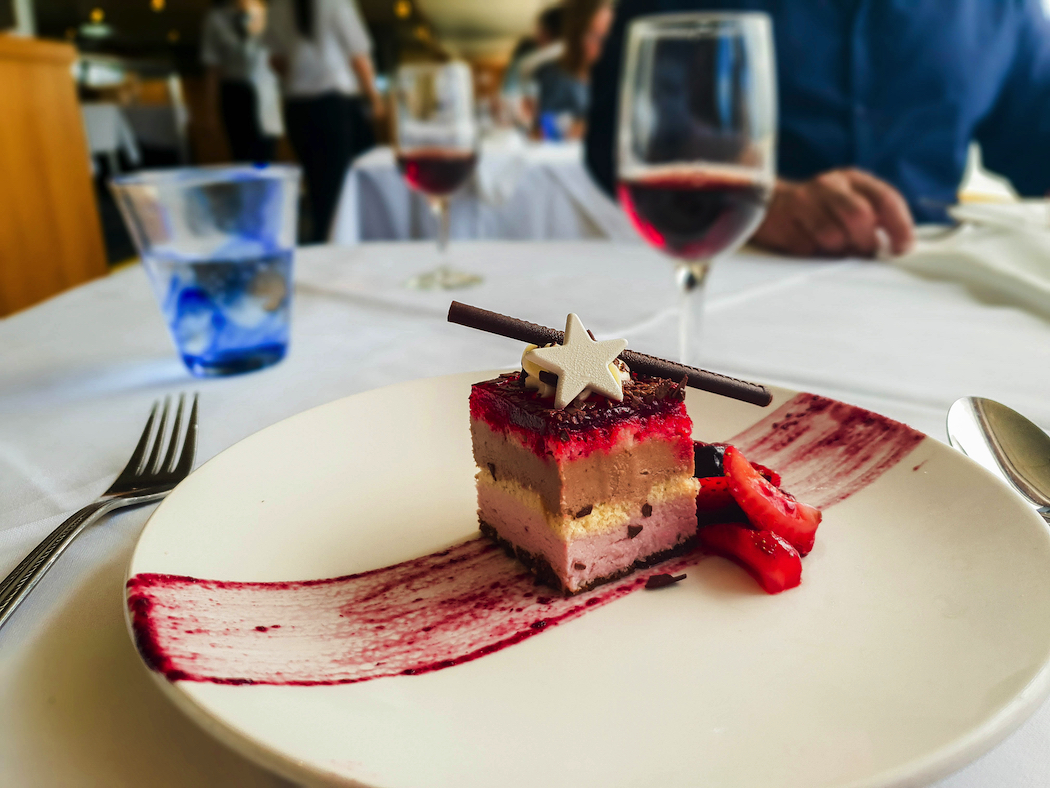 They took a shop in Croydon Park and began opening oysters, and now they are a huge distributor of oysters from South Australia, Tasmania and New South Wales. From their two facilities, one in Marrickville and the other at the Sydney Fish Market, they can process up to 15,000 oysters a week.
I was surprised to learn that the prawns on our entrée plate were from Crystal Bay in north Queensland, as my previous experience of these farmed prawns is that they are generally small and pale. This is apparently only so for banana prawns, however, as the prawns we had were black tiger prawns with great colour and a beautiful sweet flavour.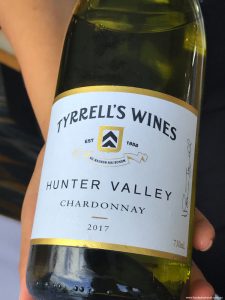 The baby snapper for our main course was flown in from New Zealand overnight and served whole with lemon/pesto flavours and vine-ripened tomatoes. It was expertly cooked and tasted sensational. It was also an incredibly generous serve – we could have easily shared one between the two of us. We enjoyed a lightly oaked and deliciously creamy 2017 Chardonnay with the chilled seafood, and 2016 Lunatiq Heathcote Shiraz with the snapper.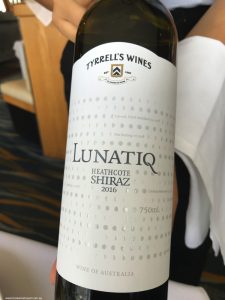 Tyrrell's has its own vineyard in Heathcote, Central Victoria, allowing it to produce rich, full-bodied Shiraz from a cooler region. The Lunatiq is a stunning wine, rich and brooding with hints of chocolate and cinnamon. This is a very classy wine and we were impressed with the quality and generosity of wines on offer.
Tyrrell's brings in Dow's, a 10-year-old tawny port, from Portugal and this heavenly wine went beautifully with the chocolate and berry dessert. Tyrrell's celebrated its 150th birthday last year, a remarkable achievement for a company that is still family owned and producing some of Australia's most iconic wines.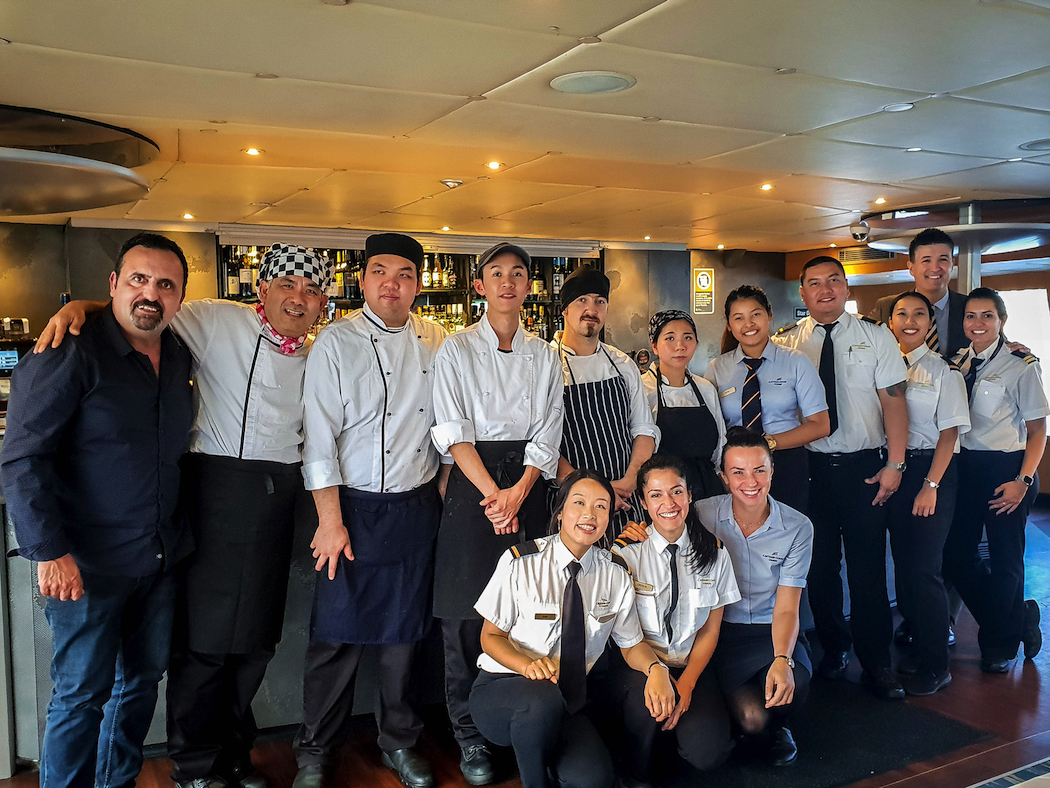 Upcoming Gold Lunch cruises include:
Sunday, March 10: Pink Gin, Garden harvest lunch, gin aperitif and wines
Sunday, April 7: Harbour Spice, Asian cuisine
Friday, May 3: Cut Above, Australian beef & wine
Sunday, June 23: Vino Boato, Rustic Italian food & wine
Sunday, July 14: Christmastide, Christmas in winter
Sunday, August 11: Paddock & Claw, Beef & Shellfish
Sunday, September 1: Rib-n-ale, BBQ-basted ribs & ale (Father's Day)
Sunday, October 27: Aqua Tonic, Seafood & Wine
If you go:
Gold Lunch Series cruises are $219 per person including a six-course menu and superior beverage selection. Gold Lunch cruises depart at 12 noon from King St Wharf No.1, returning at 3.30pm. Bookings: www.captaincook.com.au
Christine and Maurie were guests of Captain Cook Cruises.