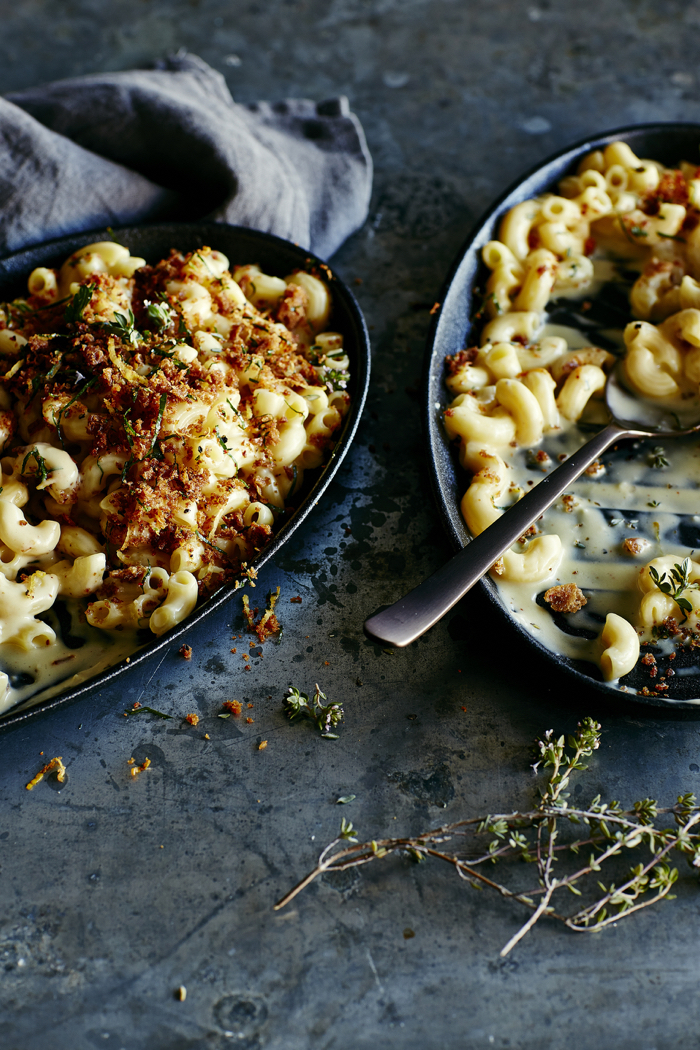 If you were asked to name Sydney's 'eat streets', you'd have to nominate Enmore Road in the city's inner west as one of them. It offers such a fantastic choice of restaurants, cafés and bars, all in a village atmosphere that is vibrant and eclectic.
One of the hottest restaurants along this strip is Hartsyard, run by Australian-Americans Naomi Hart and Gregory Llewellyn, who describe their food as "comfort food with an urban edge". The menu is very much American-driven – think fried chicken, oyster po'boys, mac 'n cheese, crab louie and sweet potato pie, to name just a few of their dishes.
Hartsyard Fried Chicken
Now you can pull up a chair with the Hartsyard team and get stuck into their high-octane flavours with their cookbook, Fried Chicken & Friends, published by Murdoch Books.
It contains recipes for about a hundred of their dishes, including their extraordinarily popular Fried Chicken. Crunchy, succulent and tender, the process of making it takes a couple of days, believe it or not. Part of the process involves cooking it in a warm water bath.
The recipe is in the book but you'll have to buy it if you want to replicate it at home. Instead, I'm leaving you with a recipe for an old favourite, Mac 'n' Cheese, comfort food if ever there was.
Buy this book from Book Depository.
Buy this book from Amazon.
MAC 'N' CHEESE
Serves 6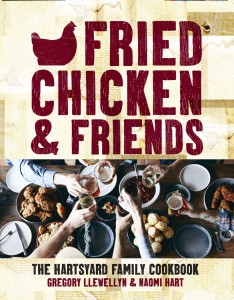 1 litre (35 fl oz/4 cups) thin (pouring) cream
300 g (10½ oz) elbow-shaped pasta or ditalini
100 g (3½ oz) cloth-bound farmhouse cheddar cheese, grated
50 g (1¾ oz) smoked gouda, grated
50 g (1¾ oz) Parmigiano Reggiano cheese, grated
100 g (3½ oz) smoked leg ham, sliced thickly, then diced to about the same size as the pasta
1 spring onion (scallion), thinly sliced
25 g (1 oz/½ cup) thinly sliced chives
Topping:
125 g (4½ oz/½ cup) duck fat
60 g (2¼ oz/1 cup) panko (Japanese breadcrumbs)
1 garlic clove, grated using a microplane
1 teaspoon coarsely ground black pepper
1 teaspoon sea salt
1 teaspoon smoked paprika
pinch of cayenne pepper
zest of ½ lemon
4 thyme sprigs, leaves picked and coarsely chopped, plus extra to garnish
Preheat the oven to 170°C (325°F). Grease a 20 x 15 cm (10 x 6 inch) baking dish.
Simmer the cream in a saucepan over medium heat for about 10 minutes, or until reduced by one-third. (A good tip to prevent the cream overflowing when simmering is to place a metal spoon in the pan during cooking.)
Meanwhile, cook the pasta according to the packet instructions until al dente — a little bit toothsome, but not chewy.
Strain the pasta, then add to the pan of reduced cream. Cook for a further 4–5 minutes, stirring to coat the pasta with the cream. Now add all the cheese and stir to combine. Cook until the cheese has melted and the mixture is thoroughly combined. Stir in the ham, spring onion and chives; the mixture should be creamy, cheesy, steamy. Pour into the prepared baking dish.
To make the topping, warm the duck fat until melted, either in a saucepan or a microwave. Place the remaining topping ingredients in a bowl, pour the melted duck fat over, then gently massage the fat into the ingredients, until the texture is coarse, like sand.
Evenly cover the pasta mixture with the topping. Bake for 10–15 minutes, or until the breadcrumbs are golden and crunchy.
Sprinkle with extra thyme, then spoon and serve.
Recipe and images from Fried Chicken & Friends, by Gregory Llewellyn and Naomi Hart. Published by Murdoch Books and reproduced with permission of Murdoch Books.
This post was originally published in PS News online.