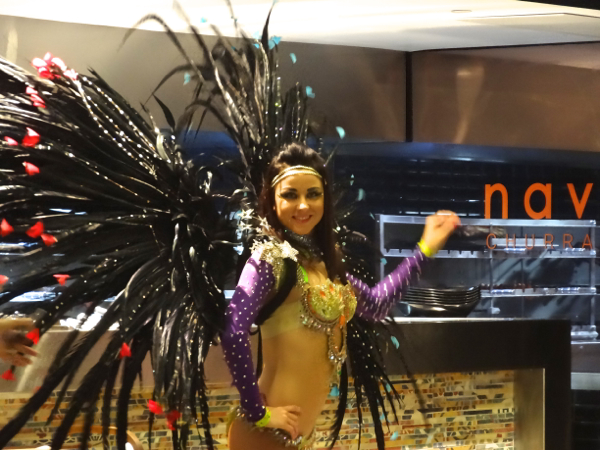 We've got Brazilian fever this week. What with the World Cup keeping M. on the edge of his seat and a lively evening spent at the opening of Navala Churrascaria, we're experiencing the full Brazilian.
Never mind that tradesmen were still putting finishing touches to the restaurant in Brisbane's Riverside Quarter as guests were arriving for the grand opening, everyone grooved along to the live Latin music and colourful samba dancing.
The cocktails flowed, guests mingled on the balcony with its sumptuous views of the river and Story Bridge, and when it was time to eat, the party moved inside for a feast that would leave a vegetarian trembling.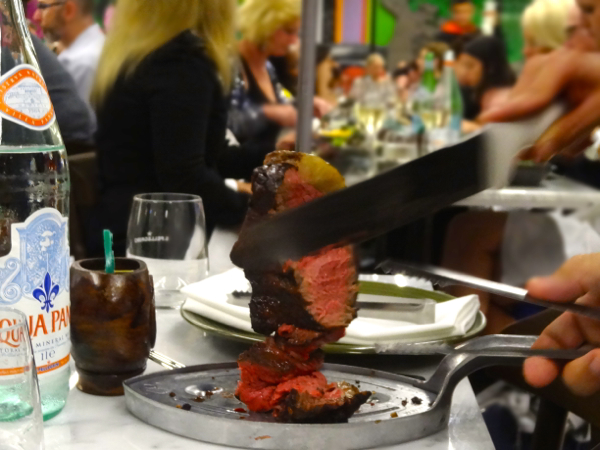 Yes, Navala Churrascaria is a carnivore's dream come true. It offers an authentic Brazilian barbecue experience with at least 22 different meats that are slow-cooked in wood and charcoal pits. Among the delicious offerings are Linguica sausage, beef ribs and brisket, Gippsland Great Southern lamb, pork ribs and even whole suckling pig. The meat is cooked on giant skewers and sliced at the table.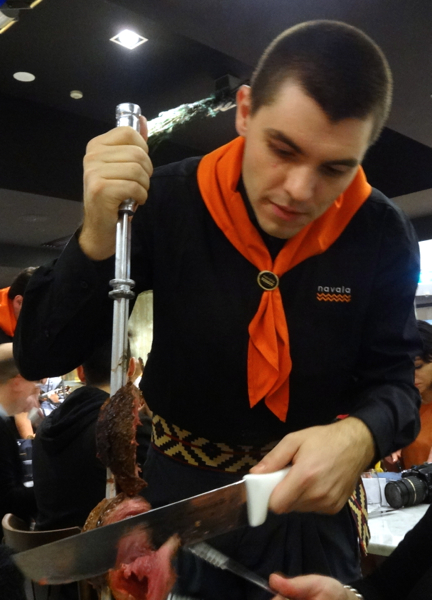 As well as a $53 all-you-can-eat deal, there are à la carte offerings such as steamed cod in banana leaf, and there's also a wide choice of salads, sides and condiments such as carioca beans, crumbed banana (pictured below – yum!) and housemade chipotle barbecue sauce.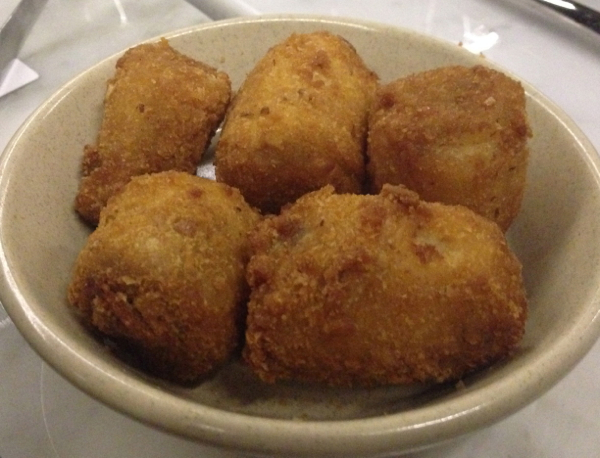 These cute pots on the table tell the wait staff whether you would like more food or if you've had enough.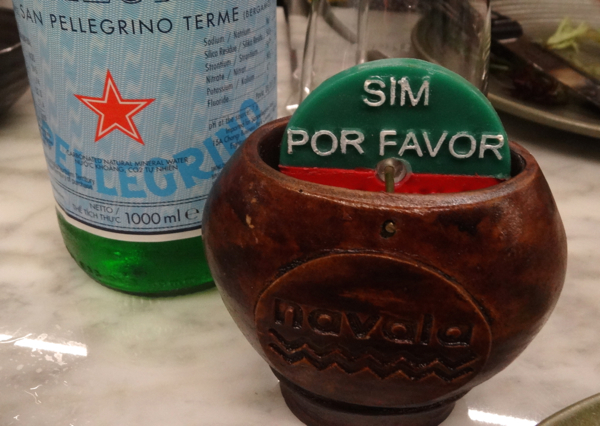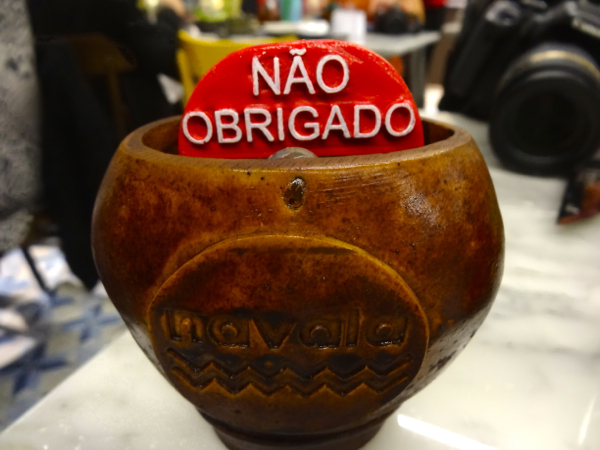 We didn't get to dessert on the opening night but they sound delicious: coconut mousse with passionfruit and tapioca; chocolate brownie with guava and Brazilian pinenut, and so on. We did enjoy some pineapple that had been barbecued on skewers with a caramelised sugar coating.
With 300 seats, Navala Churrascaria is a big restaurant with brightly coloured chairs and a casual ambience. Peacock feather fans sway overhead, there's a lounge to relax in and the bar is decorated with brightly coloured mosaic tiles. The venue is perfect for large groups and celebrations. Samba dancing and live Latin music will feature regularly.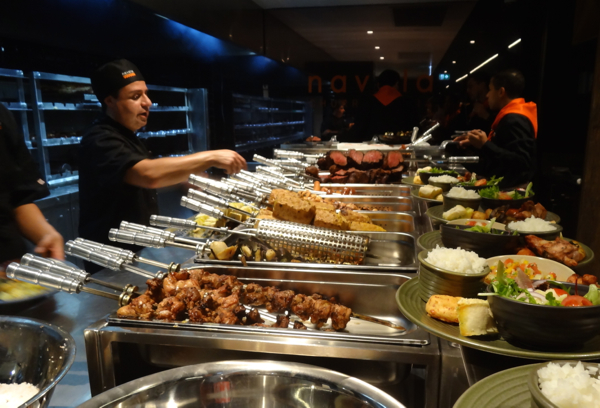 Navala Churrascaria is a joint venture between chef David Kim and Daniel Fujimoto, who brings experience from similar churrascarias in Sydney. Open for lunch and dinner seven days a week, it's a great addition to Brisbane's vibrant Riverside Quarter, joining other popular venues such as Jellyfish Restaurant and Black Bird Bar & Grill.
Você Está Convidado! (You're invited.)
Navala Churrascaria
123 Eagle Street
Brisbane QLD 4000
Australia
Tel: +61 (0)7 3221 3888
Visit:  www.navala.com.au