A Divine Match at Huka Lodge

Louis Roederer Champagne and Ryan Squires' food – this incredible food and wine pairing will take place at New Zealand's Huka Lodge on August 29 and frankly, I can't think of a more divine combination. If you saw our recent post about Queensland's Esquire restaurant, you'll know all about Squires' finely crafted food and the accolades Esquire has received as Brisbane's only 3-hat restaurant. Squires is heading across the Tasman to prepare the 5-course dinner at Huka Lodge, and amazingly, it's complimentary for guests. www.hukalodge.co.nz
Dine with the Dynamic Duo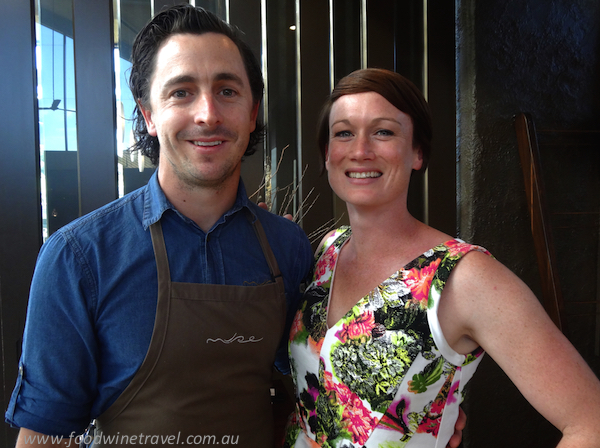 Hunter Valley chef Troy Rhoades-Brown prepares some of the most inspired food I've tasted. His coconut dessert, in particular, is a masterpiece – it looks like a coconut but is actually roasted coconut chocolate husk filled with vanilla scented coconut water. It's one of the dishes on the menu on June 14 at Muse Restaurant in the Hunter Valley, when Rhoades-Brown teams up with Briar Ridge winemaker Gwyn Olsen to present a special dinner as part of Hunter Valley Wine & Food Month. Rhodes-Brown was Gourmet Traveller Wine magazine's 2014 Young Restaurateur of the Year and Olsen was the magazine's 2014 Young Winemaker of the Year. This exciting double act is not to be missed. $125; For bookings, tel: +61 2 4998 6777.
Clash of the Culinary Titans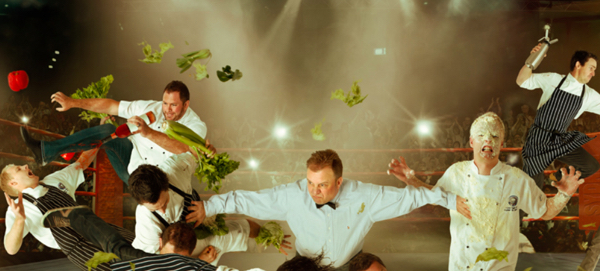 Troy Rhoades-Brown is one of the chefs taking part in the 6th Annual Food Fight at the Crowne Plaza Hunter Valley on June 2. A team comprising three Hunter chefs, Rhoades-Brown, Michael Robinson (Margan) and Emerson Rodriguez (Emerson's), will be pitted against a Canberra/Southern Highlands team comprised of James Viles (Biota Dining), Ben Willis (Aubergine) and Sean McConnell (Monster). Each team will prepare a 3-course lunch matched with Hunter Valley wine. This event gets bigger and better each year and the result, by all accounts, is a world-class dining experience. Proceeds go to fostering the region's culinary talent. Information: www.hunterculinary.com.au
117 Dining: A Taste Of …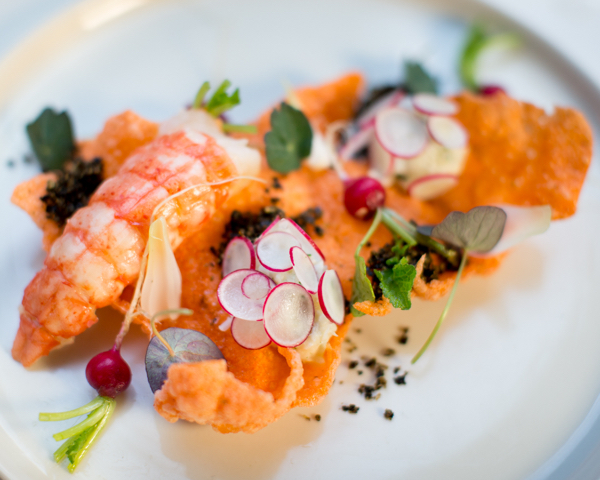 The InterContinental Sydney has a swish new restaurant in 117 Dining, and to highlight fresh, seasonal ingredients from some of Australia's finest producers, it has introduced its A Taste Of series. These 5-course degustation menus matched with wine kick off with a Wagyu beef menu, available throughout May, followed by a Black Truffle Delights menu from June 25 to July 25 and White Truffle Delights from November 1 to 30. Tamas Pamer, the hotel's director of culinary services, promises interesting and intricate dishes made with locally sourced, sustainable produce. 6-course menu $95, 6-courses with wine $135, bookings www.interconsydney.com.au or +61 2 9240 1396.
Drama and Gastronomy with Alexander McCall Smith

The landmark Belmond Mount Nelson Hotel in Cape Town, South Africa, has teamed up with author Alexander McCall Smith to offer an unforgettable evening of drama and gastronomy every Tuesday until June 9. The evening begins with bubbles and canapés before a performance of The Summer of 1946, a nostalgic play written by McCall Smith, which is set at the hotel. Guests are served a dish with each of the three acts before heading to the bar for a nightcap. $AUD50 for the dinner & show; 1800 217 568 or www.belmond.com