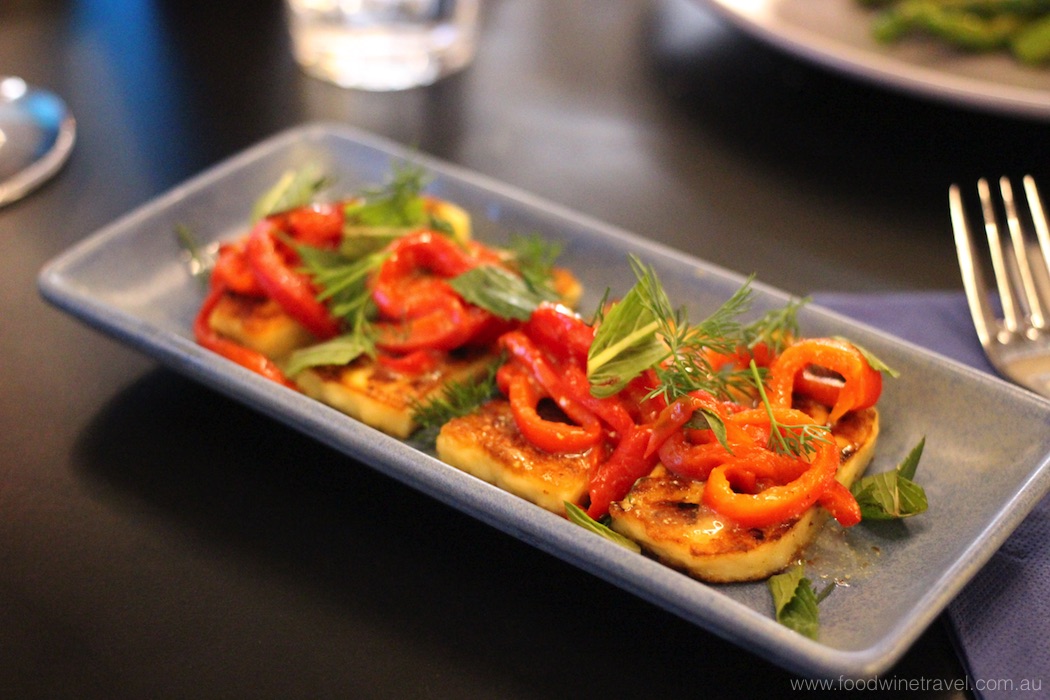 It's not quite the Greek Islands looking out from Podilato – more like traffic lights and office blocks – but close your eyes for a minute and you might just imagine yourself in the Mediterranean, with grilled octopus and succulent lamb shoulder on the menu of this bright, casual restaurant in Canberra's Mantra MacArthur Hotel.
In fact, the menu dips its toes in the waters of countries all around the Mediterranean, with dips, antipasto, paella balls, Manchego croquettes and lokomades, to name a few of the dishes on the menu.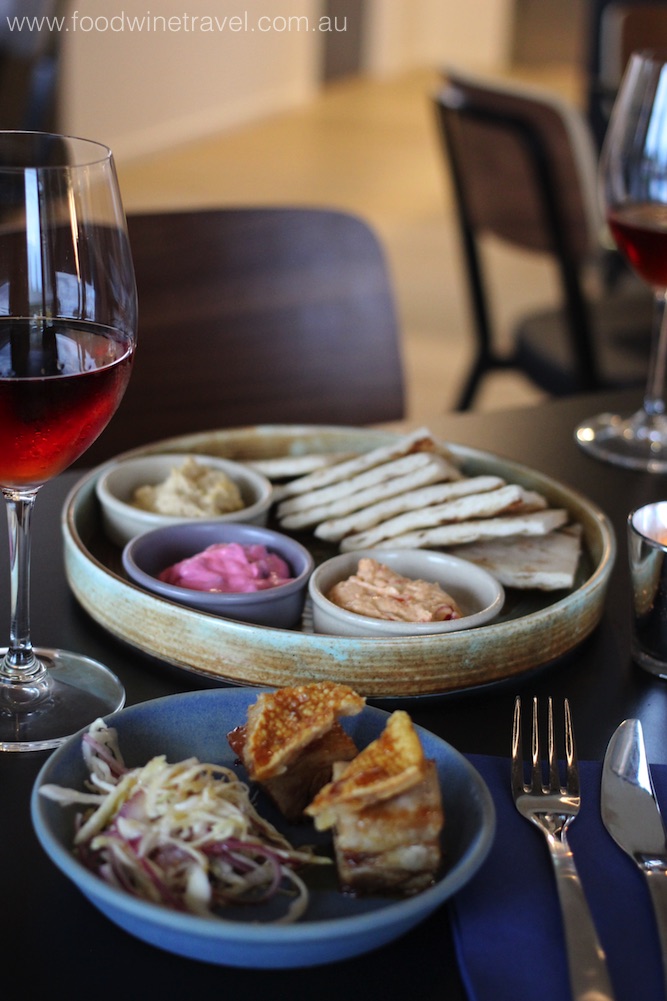 Podilato is a Greek word for bicycle. The Mantra is a sister hotel of Peppers Gallery Hotel in New Acton, where Bicicletta has been turning out casual Mediterranean-style food for some years now. Are you getting the drift?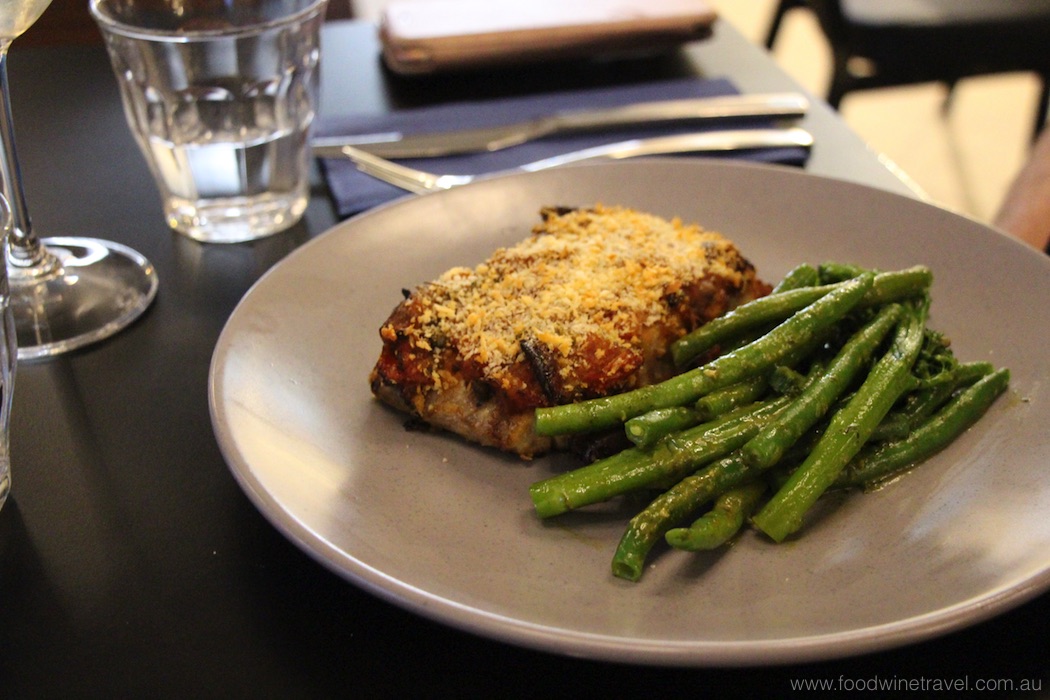 Podilato is similarly relaxed in its vibe but whereas Bicicletta is more Italian-inspired, Podilato leans more to Greece, especially in its wine list which has a surprising number of Greek wines. Apparently there are plans to add some Canberra wines to the list but it was mostly European when we dined in the first few weeks.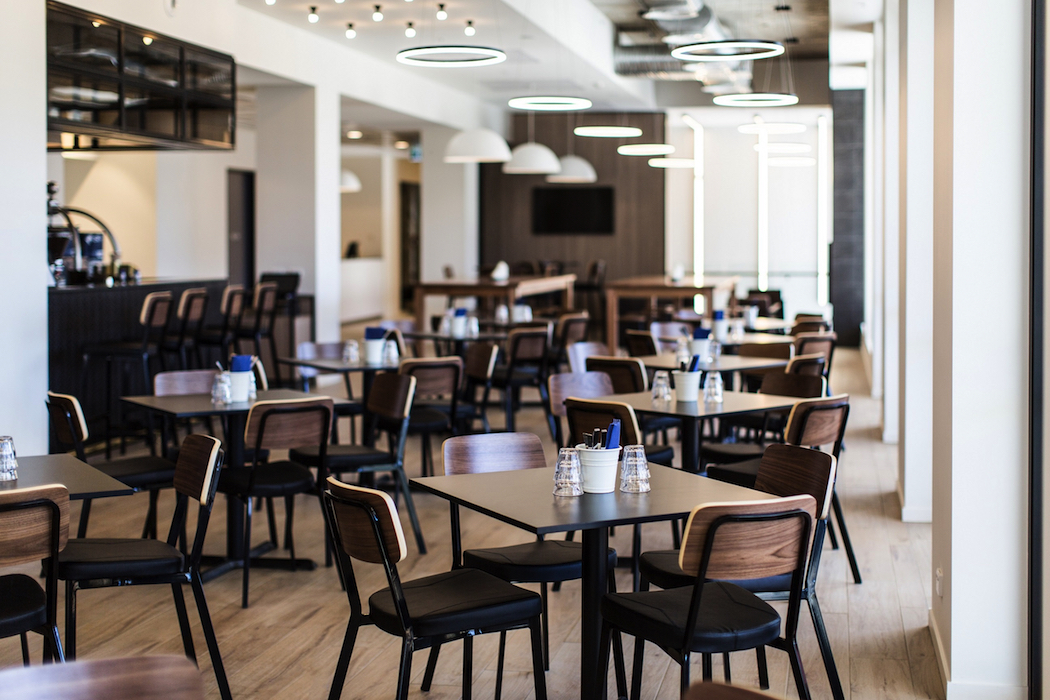 It's a large, light-filled restaurant on the hotel's first floor, with dark wooden furniture and a balcony offering outdoor dining. The restaurant doubles as the hotel's breakfast room (we wrote about the buffet breakfast in a separate post on the hotel). It is open to the public daily for breakfast and lunch, and Monday to Saturday for dinner. You could also come in for coffee and snacks during the day, or tapas from 3pm.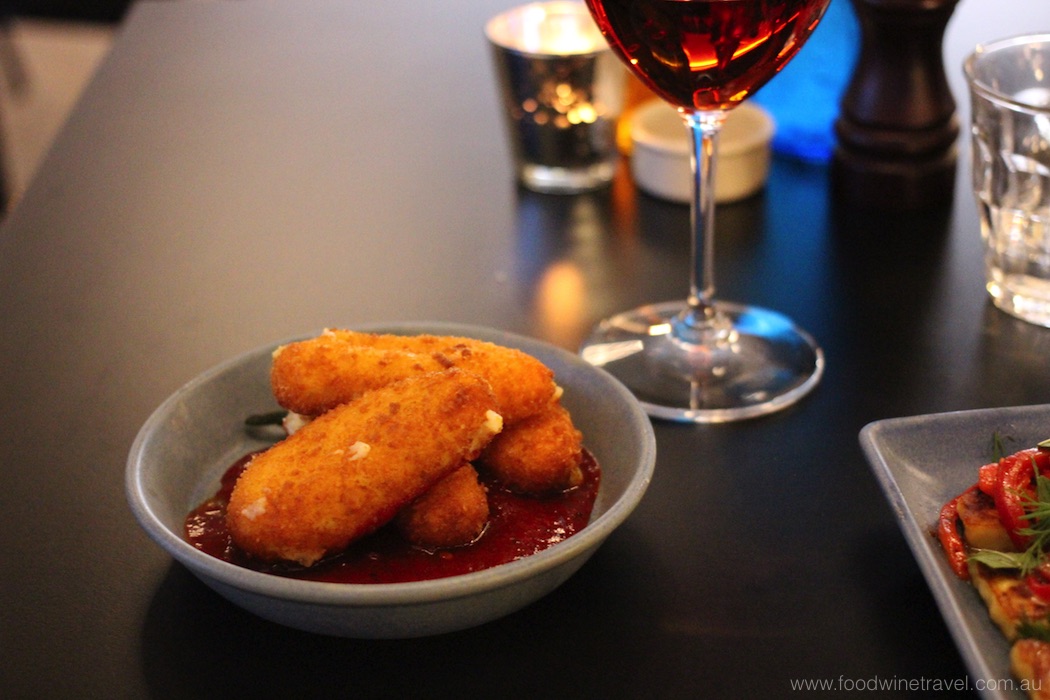 About half the tapas menu is vegetarian, with dishes such as beetroot carpaccio, saganaki (grilled haloumi with roasted sweet peppers) and the aforementioned Manchego croquettes which went down a treat. We also loved the dip (a selection of three: beetroot, hummus and taramasalata).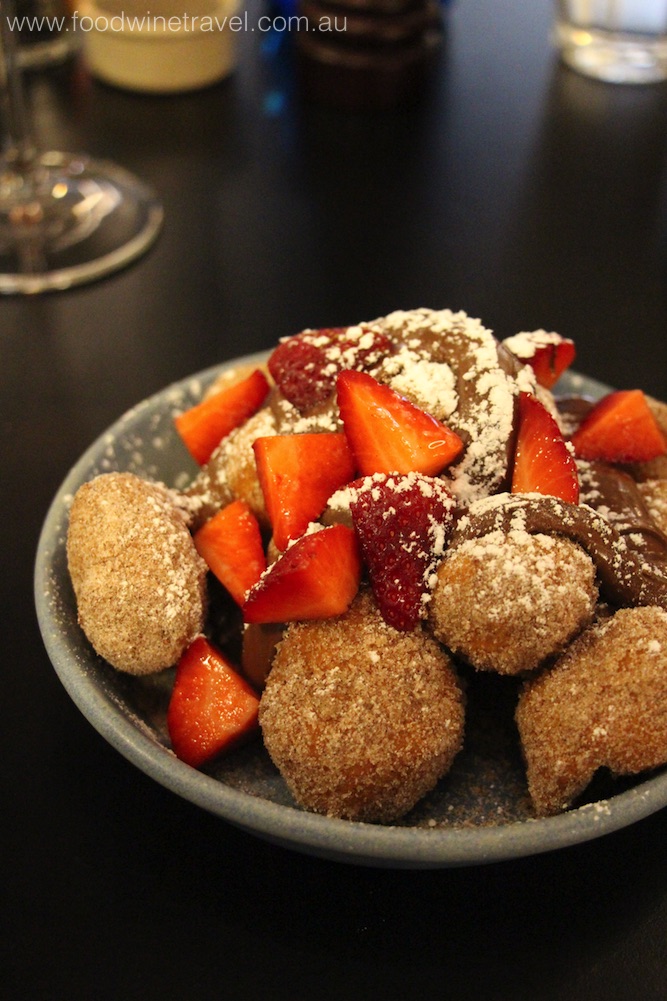 Another favourite was the apple, thyme & garlic braised pork belly with slaw, apple reduction & crispy crackle, which comes in an entrée size of two pieces for $14. There are two banquet options available ($45 per person for six plates or $55 per person for eight plates), minimum order of two.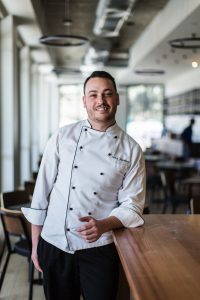 Podilato's head chef Sean Mawbey is formerly of La Cantina in Narrabundah.
He did his apprenticeship at Sydney restaurant Buon Ricordo, worked as a pastry chef under Igor Tymchyshyn in London, and has managed large teams and worked with highly regarded restaurant groups.
He loves rustic Mediterranean fare and enjoys using fresh ingredients and uncomplicated cooking styles to accentuate the natural flavours.
"I'm particularly fond of seafood but I also like to slow-cook food; it takes time and patience, but it reflects the Mediterranean way of life and is definitely worth the wait," he says.
This is ideal food for sharing, and indeed one of the dishes, Pollo Alla Diavola (Flattened grilled chicken drenched in a chilli, lemon vinaigrette) is actually designed for two people.
If you go:
Podilato restaurant and bar
Mantra MacArthur Hotel
219 Northbourne Avenue,
Turner ACT
Australia
Bookings: +61 2 6112 9292
Food Wine Travel stayed at Mantra MacArthur Hotel and dined as guests of the Mantra Group. Photos of the restaurant and the chef supplied by Mantra, all other photos by Alise Salins.