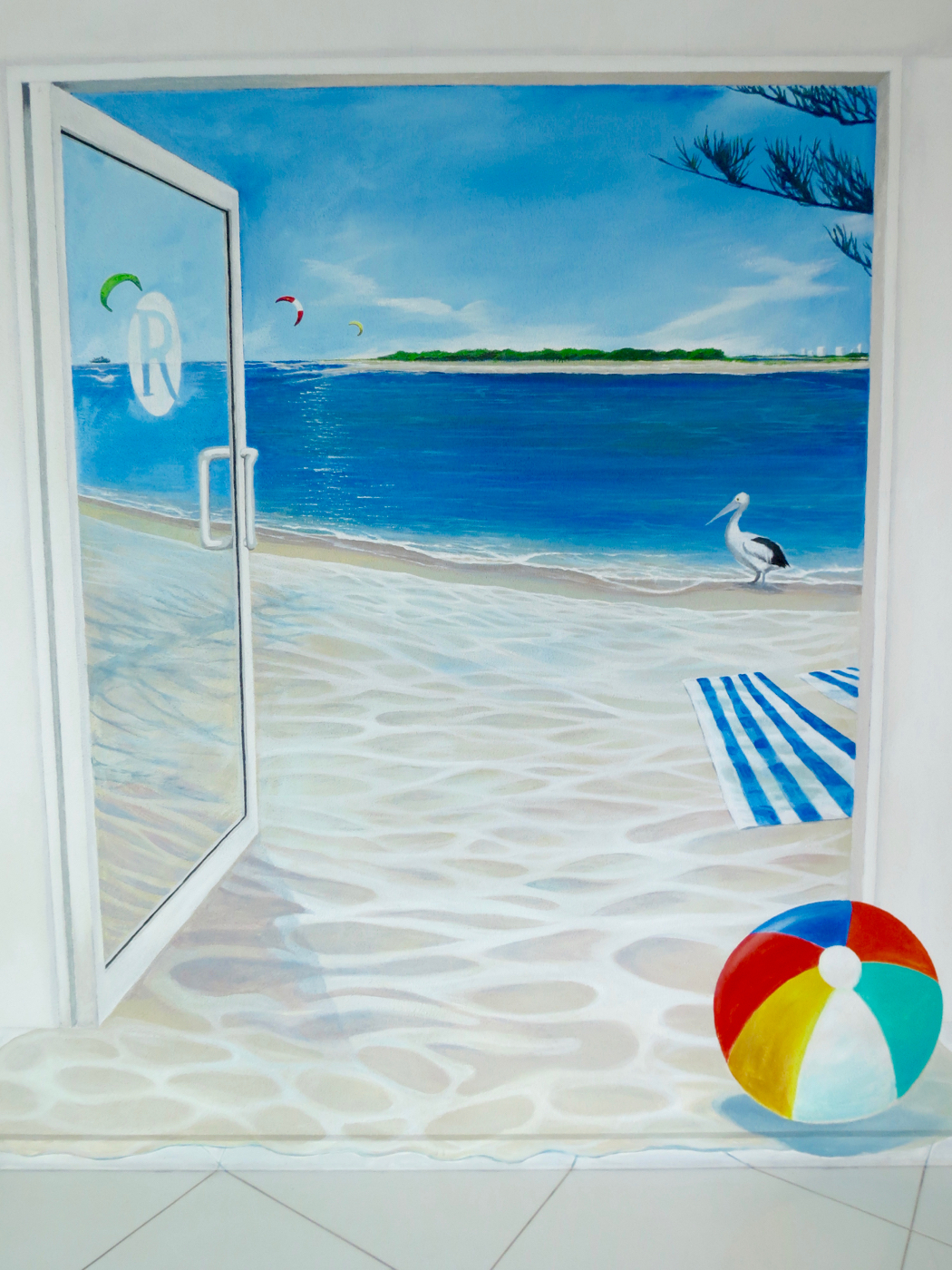 The days might be getting a little cool – cool by Queensland standards, that is – but at Caloundra's Rumba Beach Resort you'd never know it. The water in the lap pool is balmy and the jacuzzi is deliciously heated. (And bonus: the lap pool has port holes so you can swim down and check out what's happening in the cafés below.)
It's great that the pool facilities at this family-friendly resort can be used year-round. As much as the resort makes for a fantastic summer vacation, it is also ideal for a winter or off-peak break. Sitting on the balcony, watching the sunset over the Glasshouse Mountains in the distance, provides year-round magic.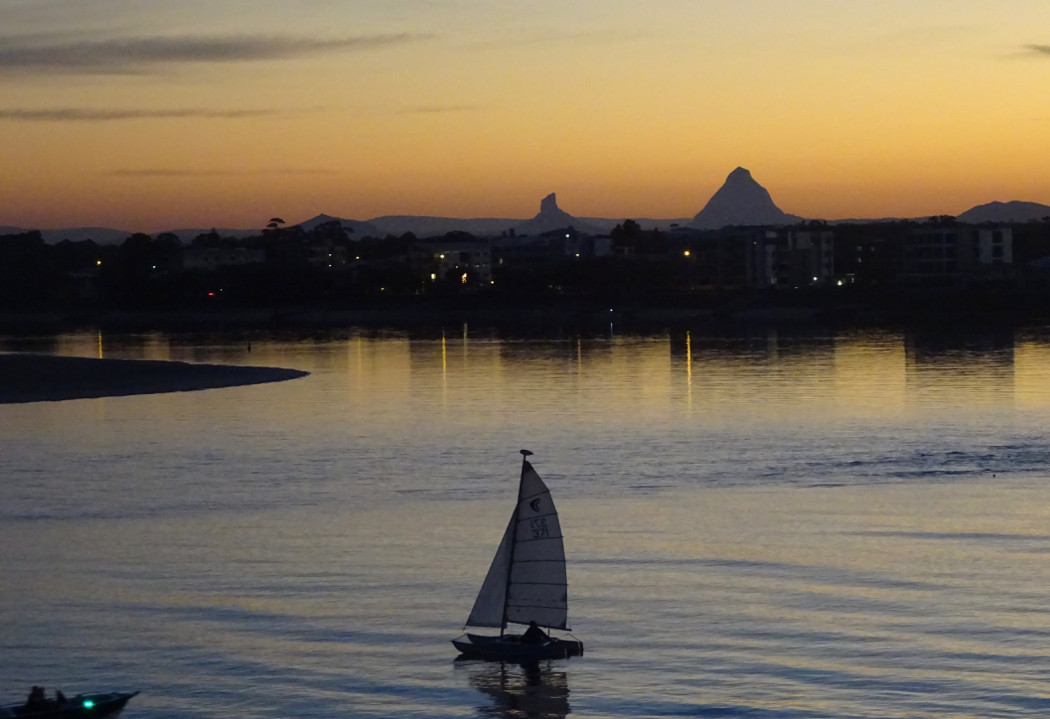 The spacious balconies of Rumba's oceanfront apartments overlook the Pumicestone Passage and there's always lots of activity to keep you entertained. A sailing boat silhouetted by the sunset makes for a particularly alluring picture, and when the lorikeets come home to nest for the evening, the picture assumes a lively soundtrack.
The northern tip of Bribie Island is just across the broadwater, so close you could probably swim there. In the morning, there's lots of activity on the waterfront – people riding and jogging along the pathways, and a few brave souls going in for an early morning dip.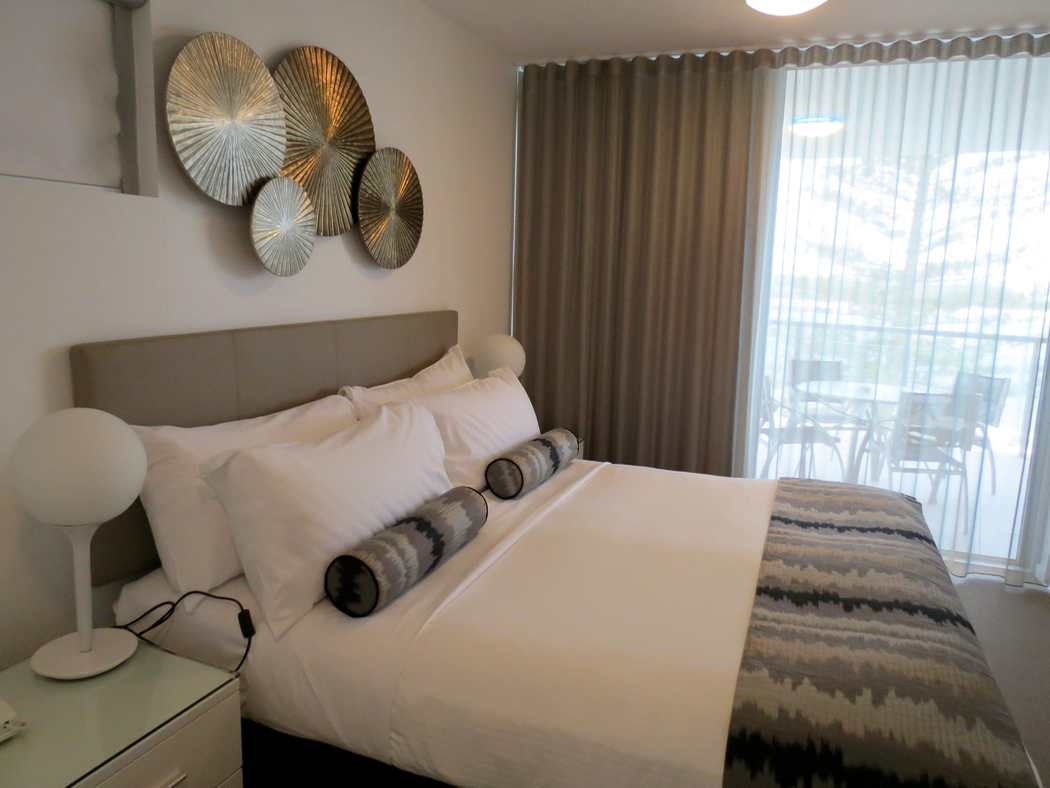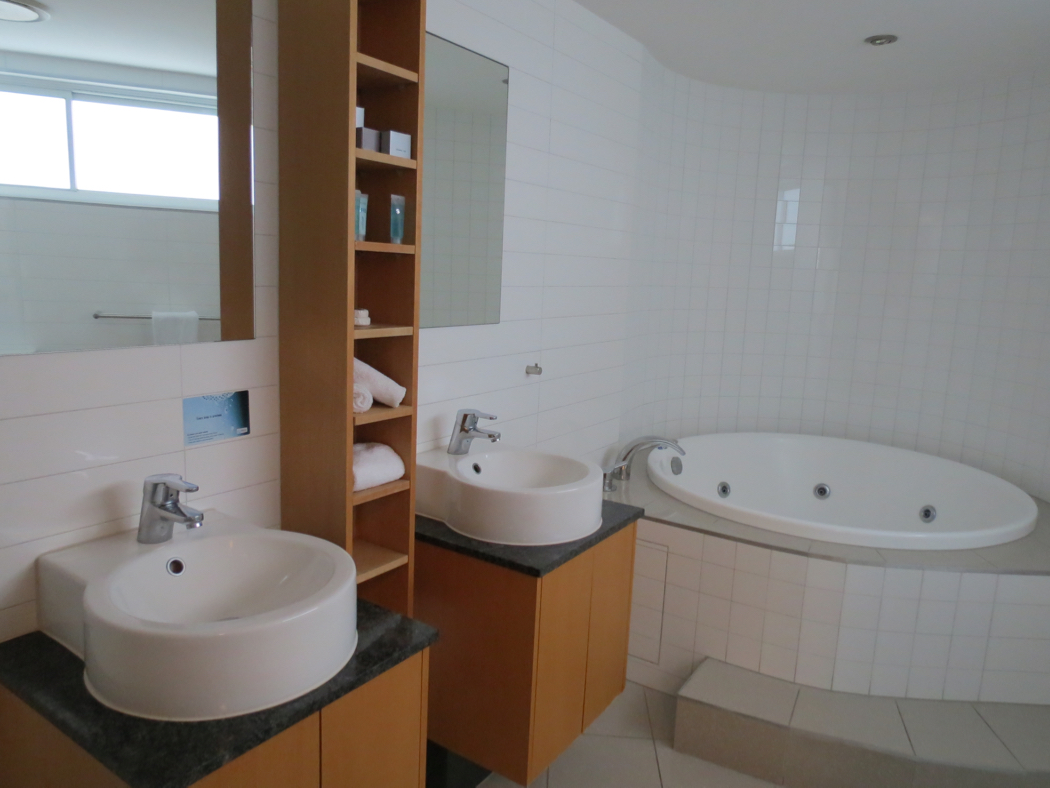 We stayed in a two-bedroom ocean apartment, and pool towels were provided in the wardrobe of each bedroom. The main bedroom has a very comfy king size bed, and an ensuite with spa bath and separate shower. The smaller bedroom has two single beds and is adjacent to a second bathroom with shower, washing machine and dryer.
Our apartment had a large, fully equipped kitchen with Nespresso coffee machine, not that it got a lot of use given that a café strip runs directly below the resort. The resort doesn't have its own restaurant but there are plenty of places to enjoy breakfast and other meals just a few steps away. Next door is the lovely Tides restaurant which we've written about previously.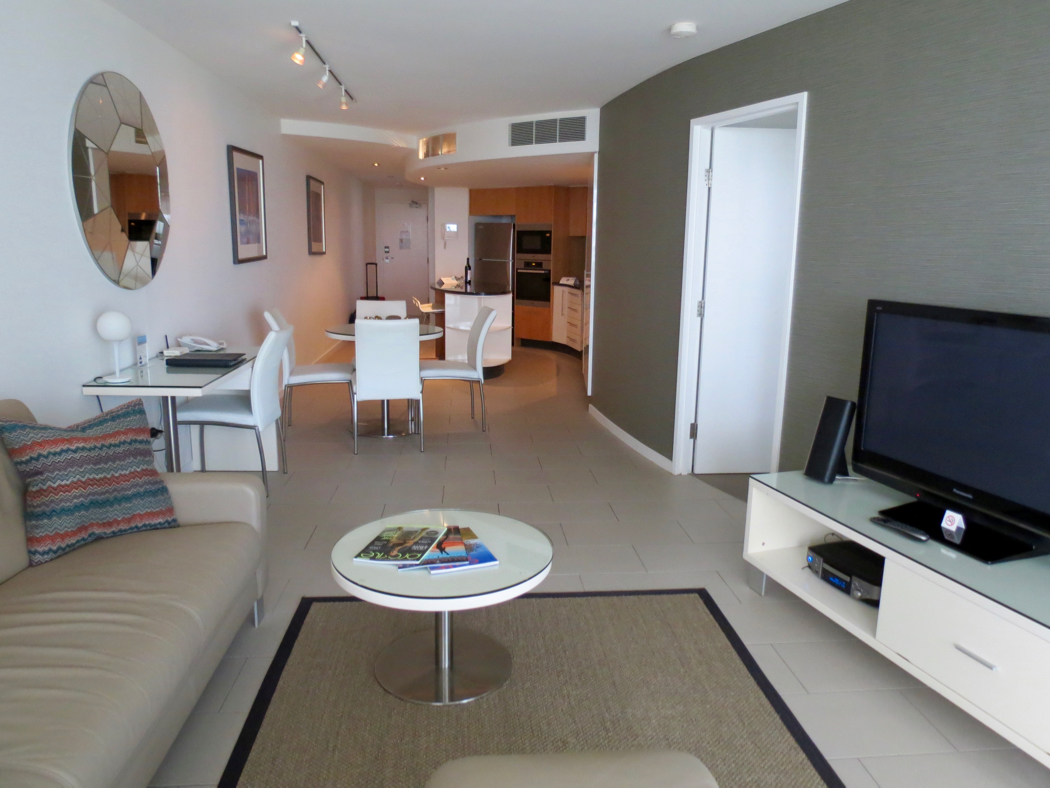 The living area has a four-person dining area, couch and large flat-screen TV with surround sound system. A huge bonus: excellent fast internet (faster than we have at home) and free wifi. The large balcony running the length of our living area and main bedroom had fantastic views of Bulcock Beach and beyond.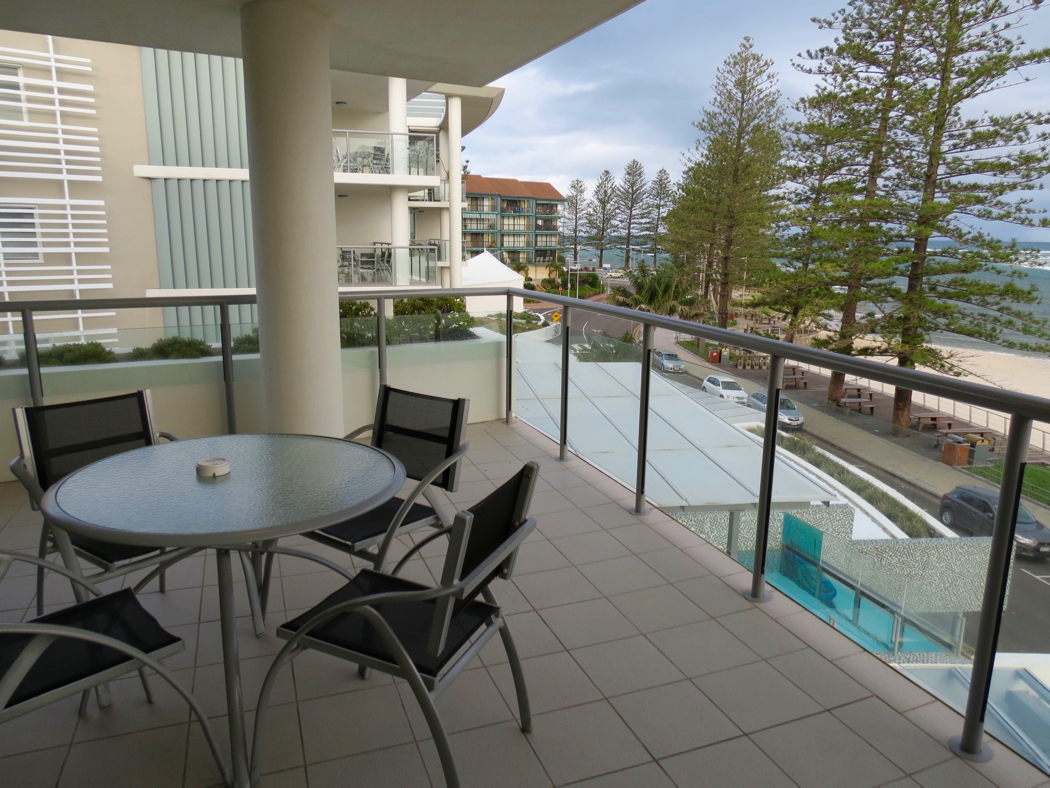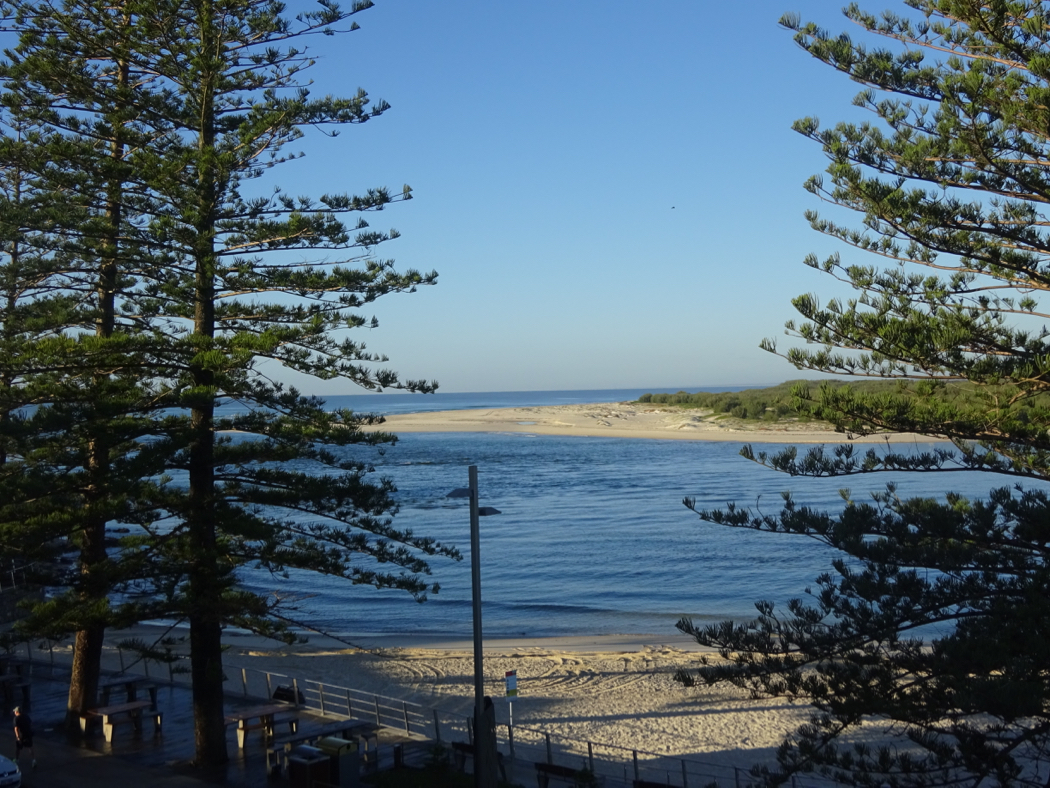 Walking paths and boardwalks link Bulcock Beach with Kings Beach, one of the best family beaches on the Sunshine Coast. It's patrolled by lifeguards and has an oceanfront saltwater pool with rockpools that are perfect for little ones to paddle in. From there, you can continue along the waterfront to Moffat Beach.
The resort offers a complimentary full day's bike hire for those who would like to explore the beaches and coastal pathways.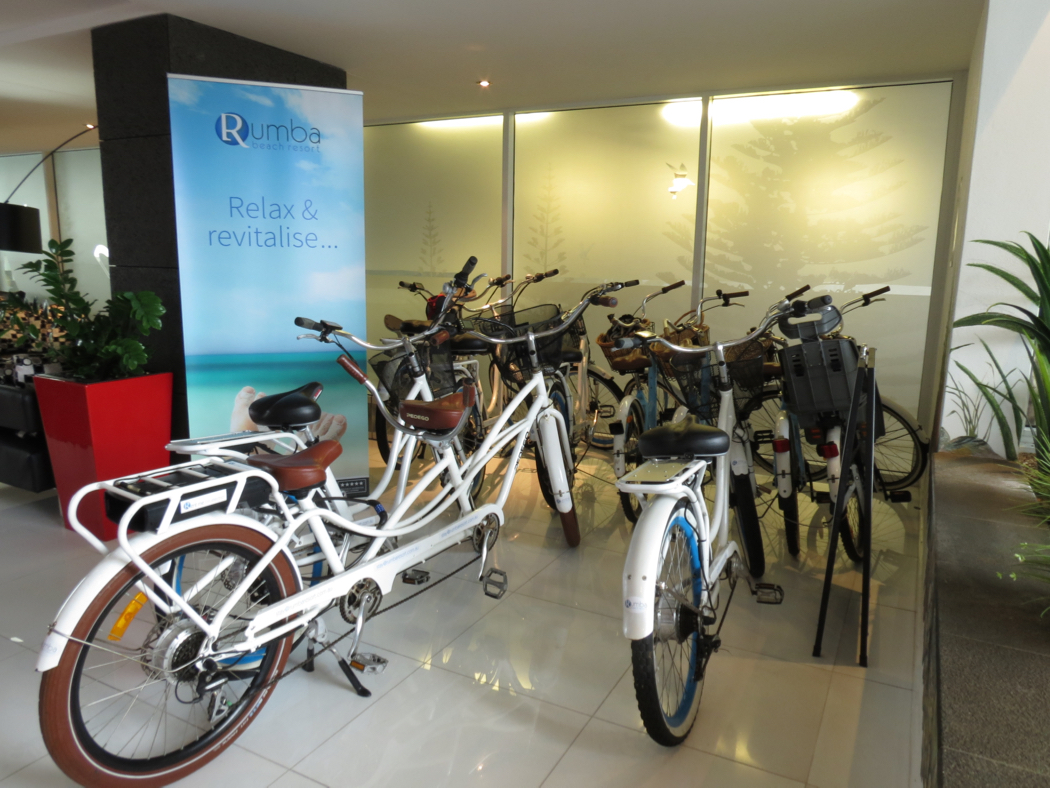 We've stayed at Rumba Resort twice and on each occasion have found the reception staff to be very friendly and helpful with tips on things to do and where to dine. Just over an hour's drive from Brisbane, Caloundra has weekend craft and produce markets, and a couple of cool cafés that we really like, including Greenhouse Café and Lamkin Lane Espresso Bar. For those who enjoy ferreting out a bargain, Caloundra is op shop heaven, with half a dozen op shops in and around the main street offering some great stuff at very reasonable prices.
There's a regular program of excellent entertainment at the Caloundra Events Centre and we keep on meaning to get up there for the Caloundra Music Festival on the long weekend in October. It's a great festival by all accounts, and it's preceded by the Caloundra Music Fringe Festival and a comedy festival.
Rumba Resort has free car parking, and since pretty much everything you need is in walking distance of the resort, you'll probably want to just park the car and leave it. But if you want to go for a drive, the Queensland Air Museum at Caloundra Aerodrome is worth a visit and there are lots of attractions on the Sunshine Coast and in the Hinterland.
Winter Packages
Two night Winter Packages for a one bedroom Resort Spa Suite start from $260 per night mid-week or $300 per night for weekend stays. Enjoy a Luxury Romance Hamper including a bottle of red wine, bath salts, massage oil, slippers, hot chocolate & marshmallows while watching unlimited free in room movies, with unlimited wifi and free car parking.
The Food Wine Travel checklist:
Comfy bed √
Good shower √
Free wifi √
Free parking √
Tea and coffee in room √ (including coffee machine)
Fresh milk × (only long-life milk)
We stayed in: Room 313.
Fact File:
Rumba Beach Resort
10 Leeding Terrace
Caloundra
Sunshine Coast, Queensland
Australia
Tel: (07) 5492 0555
www.rumbaresort.com.au
**Book a stay at Rumba Beach Resort.
(We get a small commission from any bookings made through this link, but you don't pay any extra.)
Food Wine Travel stayed as guests of Rumba Beach Resort.