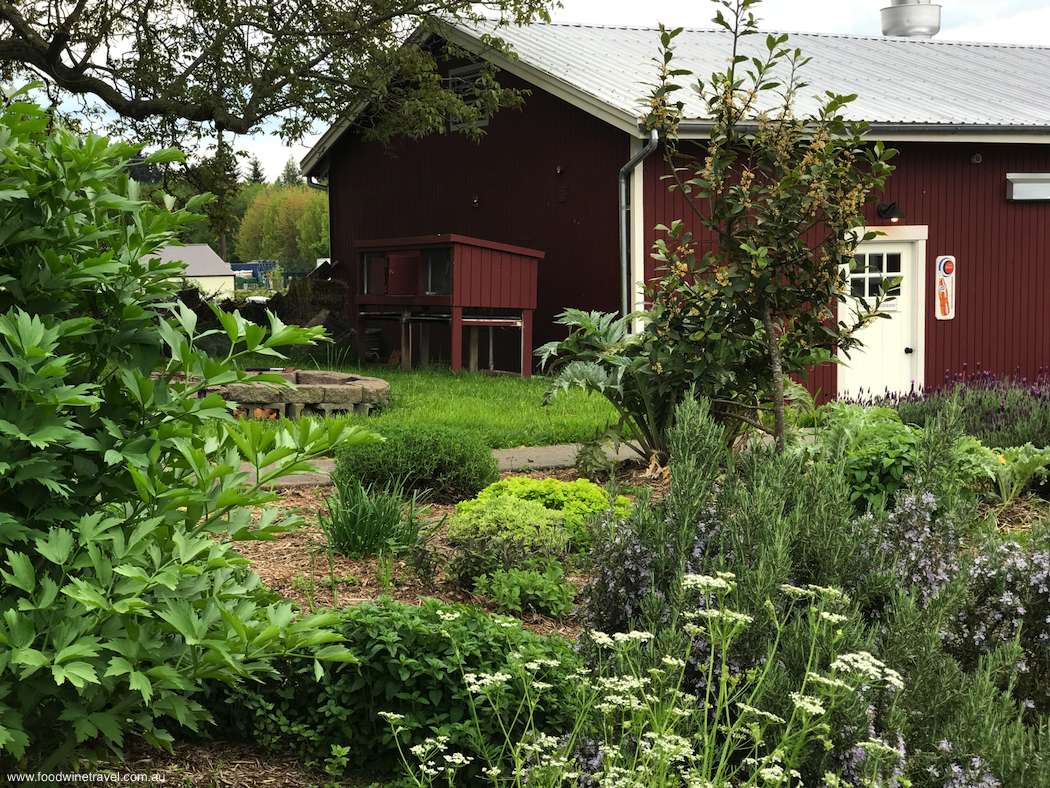 Vincent Nattress spent a decade and a half working in restaurants in Europe and America before realising that where he really wanted to cook was back at home on Whidbey Island, where he grew up. The chef returned with his wife Tyla to the island off the coast of Seattle where they settled on a five-acre organic farm and opened  Orchard Kitchen in 2015. Offering a genuine farm-to-table experience, Orchard Kitchen has quickly become one of the island's most acclaimed restaurants.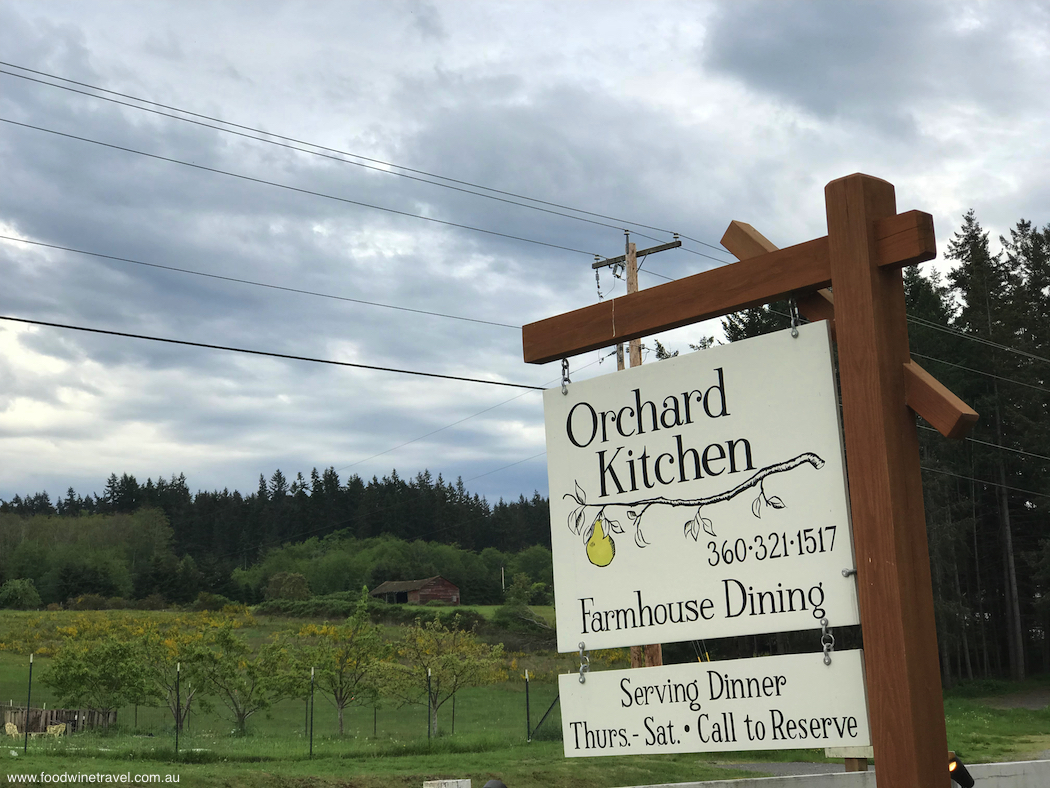 Located on the southern end of the island, just outside Langley, the farm – as the restaurant name suggests – has a flourishing orchard of apple, pear, quince and cherry trees. Chickens and turkeys roam freely under the fruit trees, while herbs run wild in beds nearby. Vincent uses edible flowers from the garden as garnishes, and they harvest a huge range of berries, fruit and vegetables, from root crops like potatoes, carrots, onions and turnips, to brassicas and beans, corn, lettuces, tomatoes and peppers.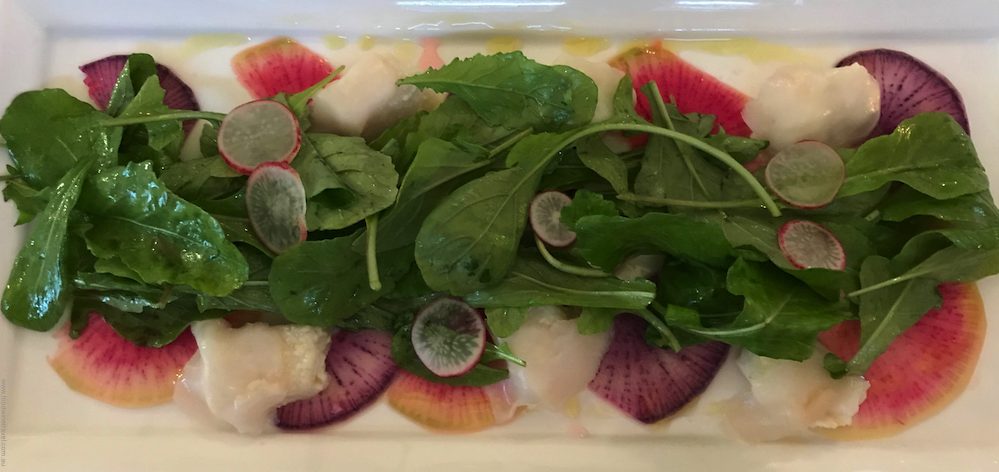 The restaurant offers a set four-course menu that changes every week and is always based on the season. At the beginning of the week, after inspecting the bounty from the farm and consulting with other producers in the area, Vincent posts his menu to the restaurant's website. Every one of the restaurant's 32 seats is quickly filled. It's easy to see why.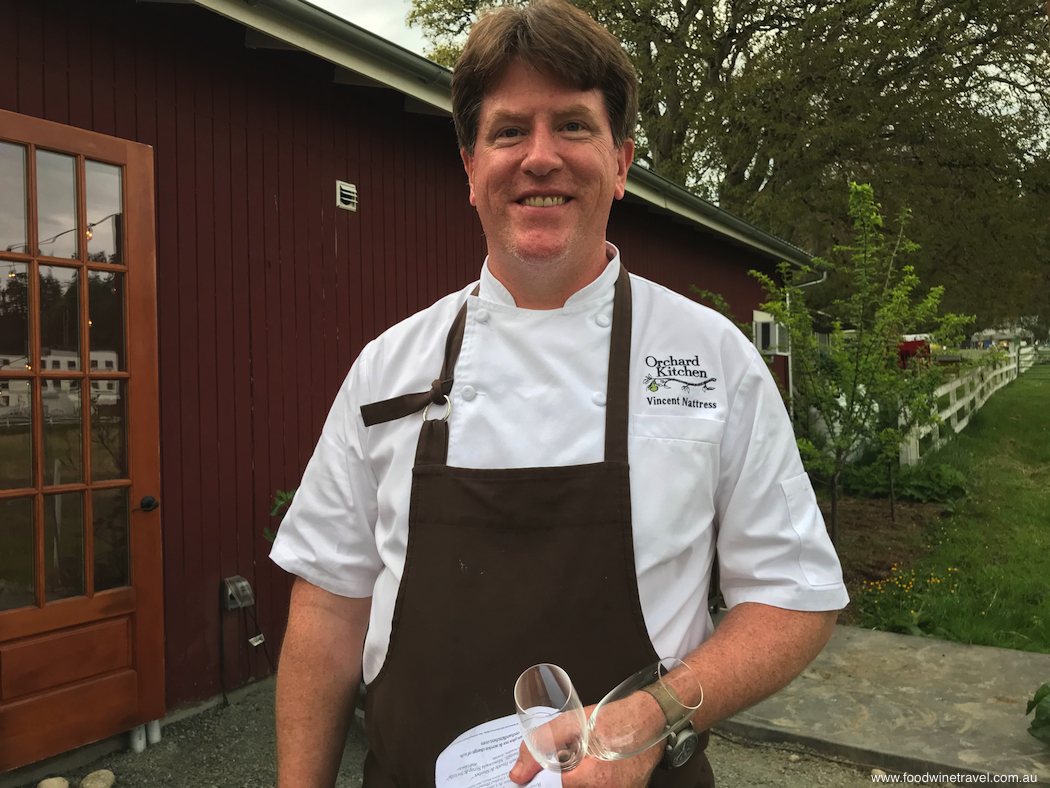 Dining here feels almost like dining at home, or at least like getting together with friends and being waited on by a private caterer. The hosts make it easy for guests to become quickly acquainted. Diners are encouraged to arrive early to enjoy the farm, and if the weather is good, they'll be welcomed in the courtyard with wine and hors d'oeuvres. On the evening of my visit, a glass of bright, sparkling Red Cider from Washington's Snowdrift Cider Company was on offer, along with wild king salmon gravlax, little balls of oysters Bienville with a dollop of spicy remoulade, and carrot and saffron shooters.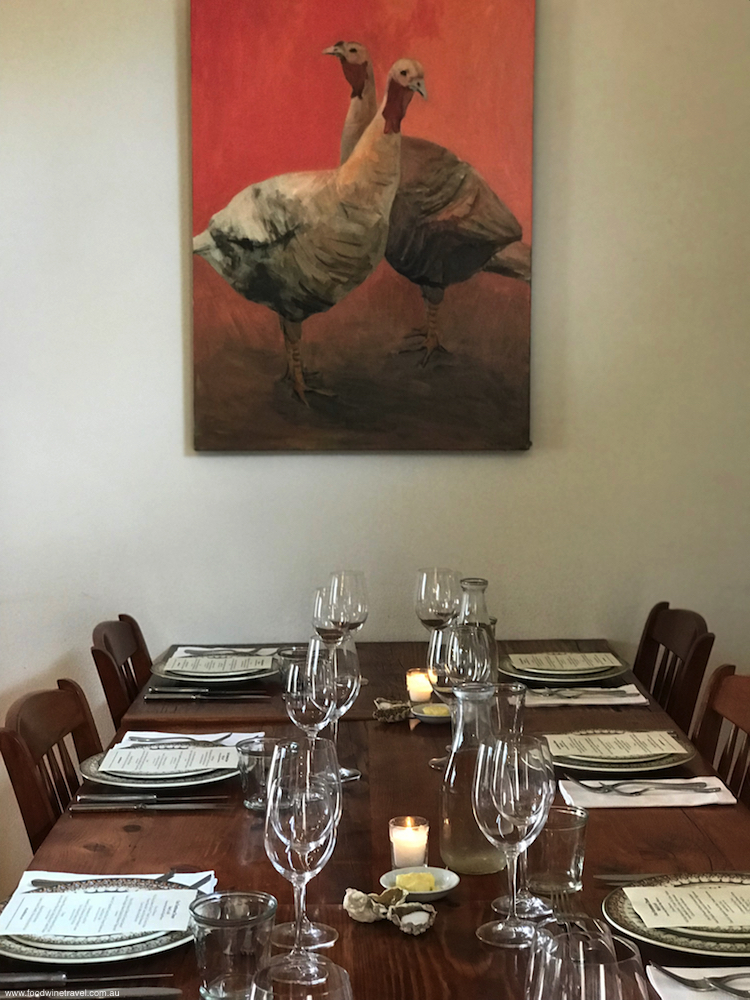 Guests are then ushered into the open kitchen/dining room and seated at one of four rustic handcrafted tables. The dining is communal with dishes served family style between couples, and just as at a dinner party, Vincent endeavours to pace the courses so that everyone has time to interact with each other. Working just a few steps away from his guests, he oversees a small team including a sous chef with the unlikely name of Elizabeth David – perhaps named by parents who knew she was going to be a cook?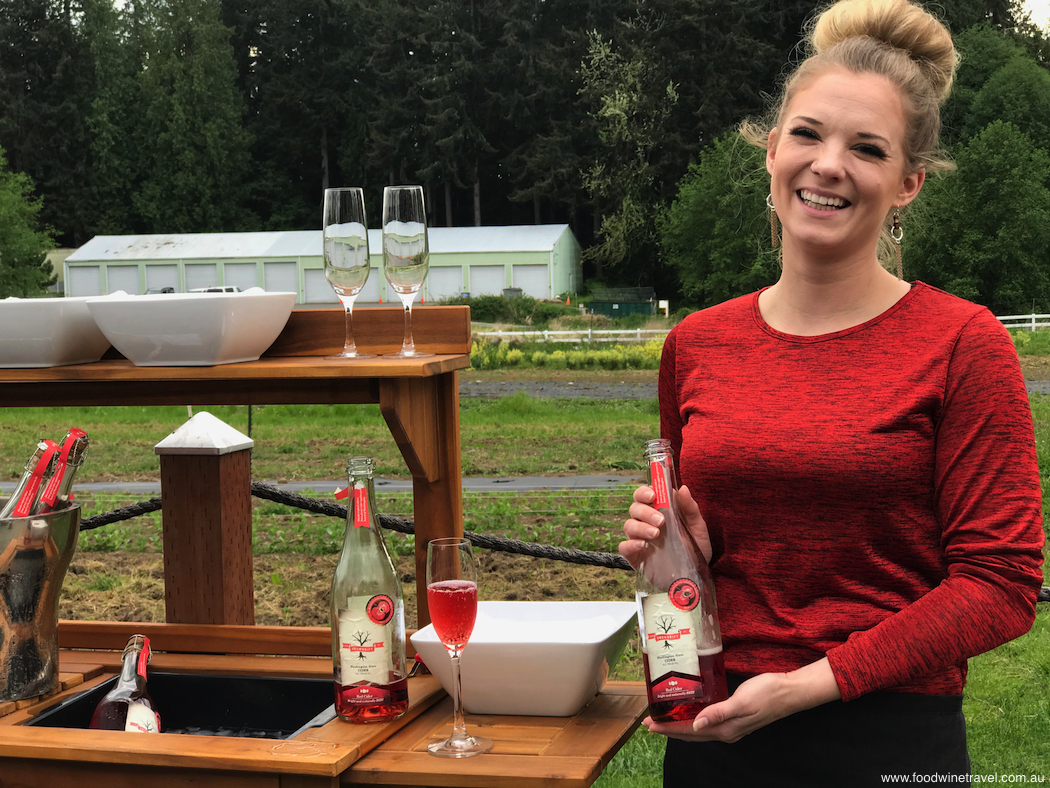 Together they create a sequence of outstanding dishes, presented with flair and creativity yet not out of place in this farmhouse environment. Wine expert Tyla pairs local wines from Blooms, Comfort's, Ott & Murphy and Spoiled Dog Wineries with the dishes. On the night of my visit with the International Food, Wine & Travel Writers Association, it was a selection from Spoiled Dog: Chardonnay, Estate Grown Pinot Noir, Pinot Rosé, and Deception Red Blend, an award-winning blend of Mourvedre, Syrah and Cabernet Sauvignon. Owners Jack and Karen Krug didn't dare take on the big guns by putting their family name on their label, so the winery is instead named after their pooches.
Although Vincent's enthusiasm for Whidbey Island is palpable now, when he was growing up he couldn't wait to leave. At 16 years of age, he began his restaurant career and has been hooked on restaurants ever since. Soon after graduating from high school, he took the first of several trips to Europe and quickly fell in love with its rich culinary history. One of those visits included a three-month stint at a Michelin-starred restaurant in Provence.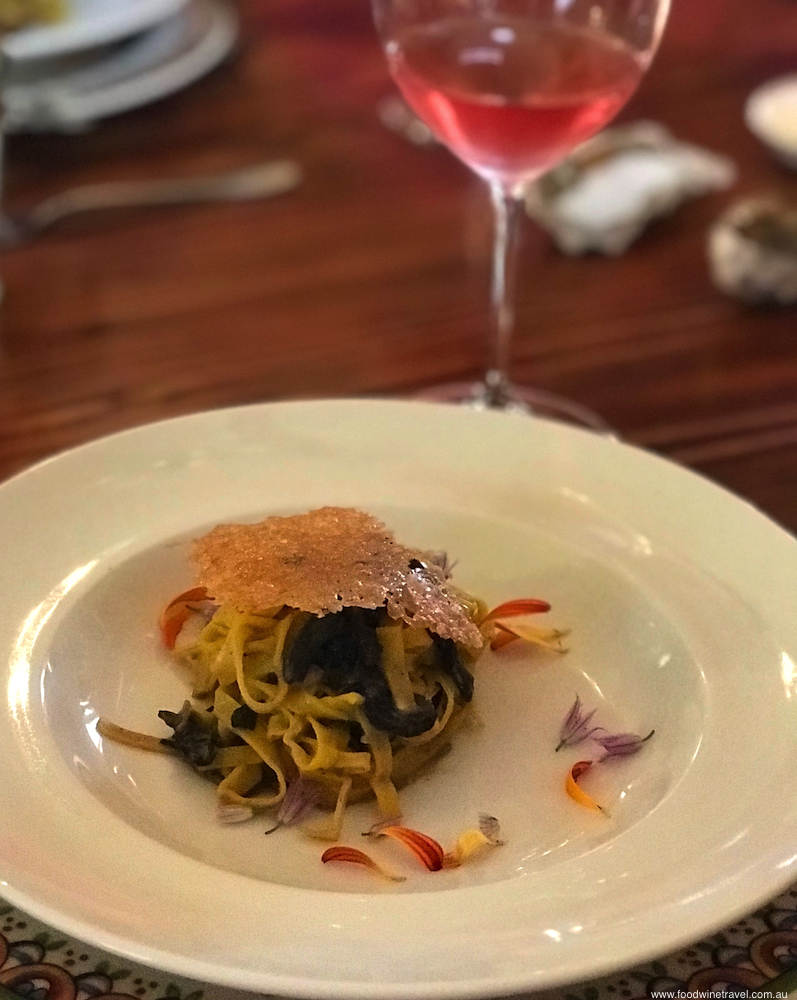 What was intended to be a year or two of honing his cooking skills in California's Bay Area turned out to be a 16-year odyssey that included positions at two Napa Valley wineries and the creation of a catering company that made it possible for him to work with many of the best wineries in California and beyond. Vincent met Tyla in Napa Valley, where she was working in the wine industry, and in 2001 they opened Roux Restaurant in St. Helena, which went on to garner much critical acclaim. But when they started a family, the call of Whidbey became too strong, and they drew a plan of their dream farm – with a barn, a house, an orchard and a little restaurant cooking school – pretty much as it looks now.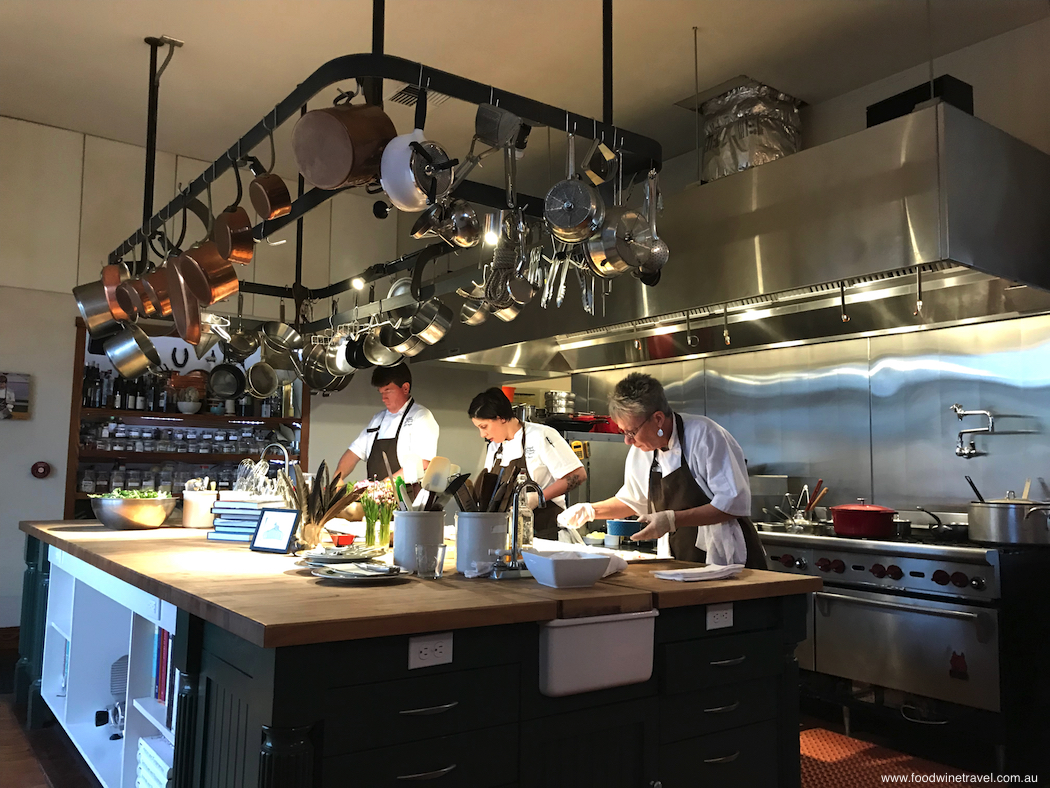 In 2011 they bought a run-down farm on Bayview Road and set out to bring their dream to fruition. Nearly every ingredient used in the restaurant comes from their kitchen garden or from local farmers, vintners, cheesemakers and fishermen. Prior to winter, they pickle, can, dehydrate and preserve as much as they can. Their free-range chickens provide them with eggs, seafood is sourced from Penn Cove Shellfish, and meat from local growers such as Glendale Shepherd and 3 Sisters Farm. (I doubt I have ever had pork as succulent as the "Celebration of Local Pork" served for the main on the night of my visit.) Game comes from Nicky USA near Portland. "Our menus are an expression of this farm, Whidbey Island and the Pacific Northwest," says Vincent.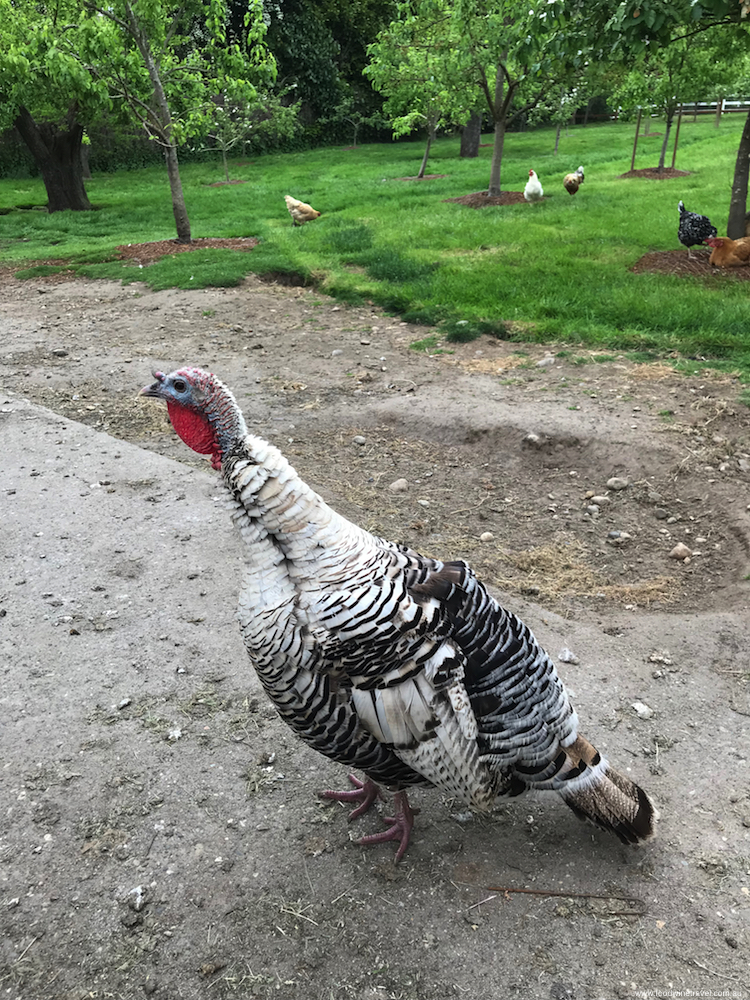 "I have never had produce better than the produce grown on Whidbey Island. It's important that we support it and we pay more for it." He values his relationship with local suppliers so much that when a barn fire almost brought Georgie Smith's Willowood Farm to its knees, he took 8 pounds of prized Rockwell beans from his pantry and gave them back to Smith "because it was more important that she have it … the genetics of the beans was important."
Vincent has cooked in almost 30 restaurants but has truly found his calling in Orchard Kitchen. "This is about letting the place dictate what the weekly menu is going to be."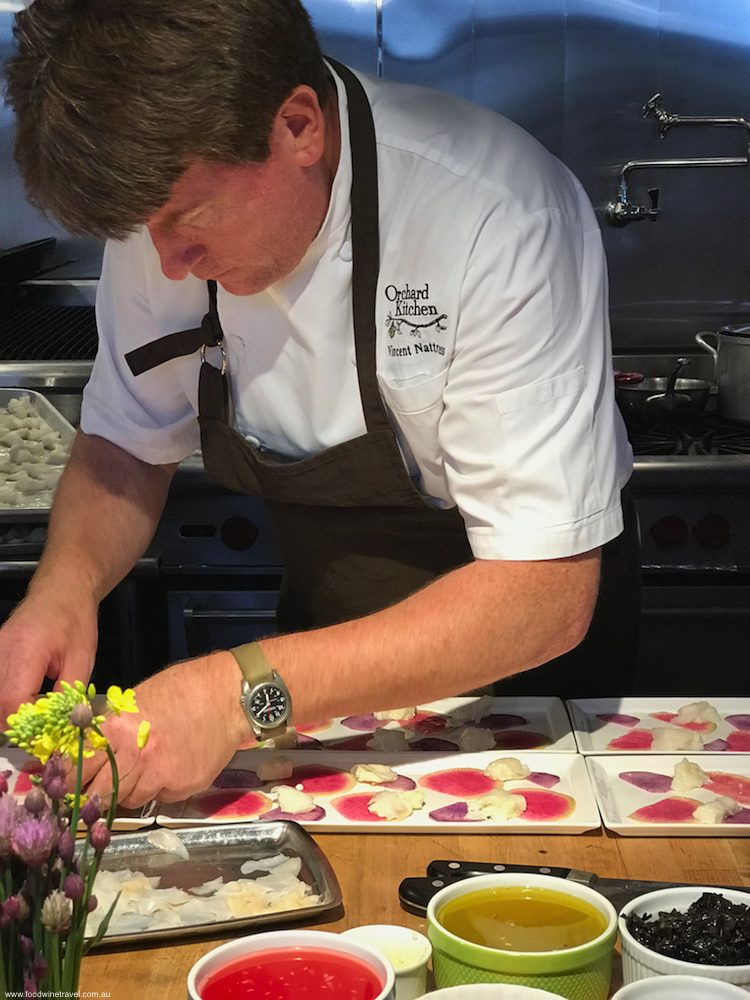 Along with its farmhouse dinners, Orchard Kitchen holds cooking classes and wine appreciation, and hosts birthday parties and other special events. On Saturdays, it holds a hands-on, field-to-fork cooking experience which includes 90 minutes of instruction followed by a family-style farmhouse lunch.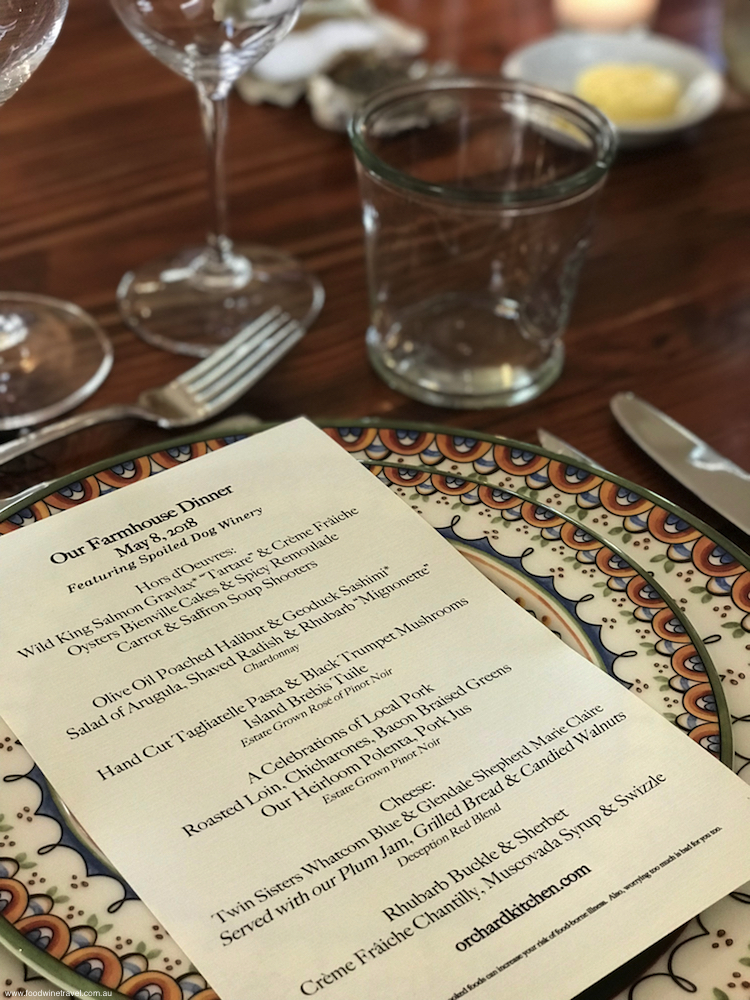 If you go:
Orchard Kitchen
5574 Bayview Road
Langley WA 98260
USA
Reservations are recommended.
Tel: +1 360 321 1517
www.orchardkitchen.com
With thanks to the International Food, Wine & Travel Writers Association for sponsoring my visit to Whidbey Island. Many thanks also to Whidbey and Camano Islands Tourism and the Orchard Kitchen for enabling me to experience this beautiful restaurant.